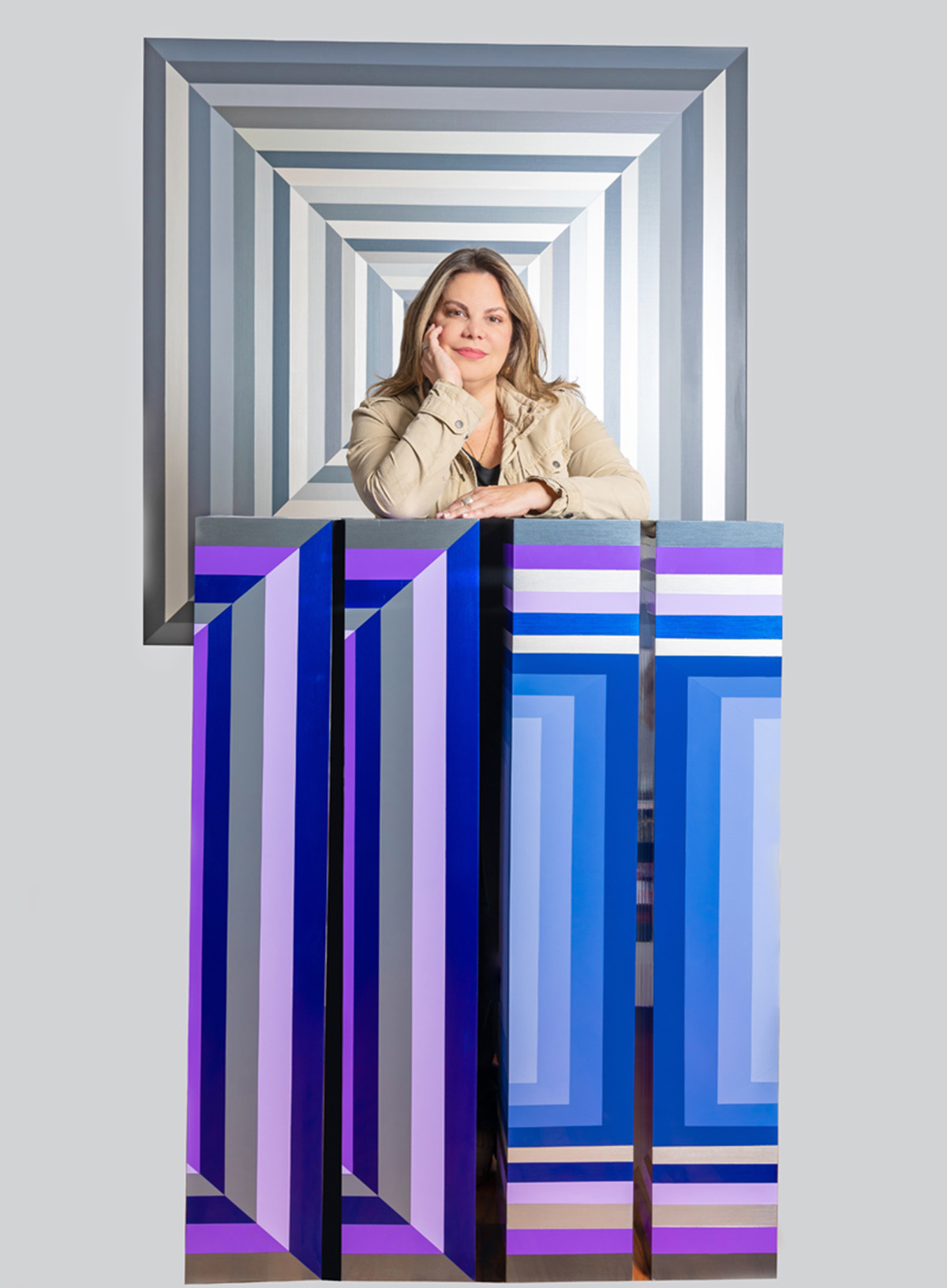 Each one of Adriana Dorta's creations is a part of her essence. "My creative process always begins with prayer," she says. "I take this very seriously. We live in a hectic world where we take for granted the simple, yet most important things. As I work, I meditate in prayer, never forgetting that art is not only perceived visually but as a form to transmit passion, love and peace." She began studying the art of stained glass and mosaics, continued with ceramics and pottery, and then went on to study visual arts at the American Art Institute of Miami, deepening her craft. "There's a place I've been planning on visiting for some time now and I was surprised to find out that one of my paintings reached there before I did," she says, referring to her work displayed at the Metropole Hotel in Cork, Ireland. Other notable career achievements include spending time with her idol Carlos Cruz Diez in his Panama atelier, where he encouraged her with words of wisdom. "It's one of my most treasured memories," she says. "As is the fact that I'm a fan of Anna Kournikova and Enrique Iglesias and to know that they love my work as well is wild." Her art is about creating new ways to display her inner self, a world filled with faith, hope and passion. "The power of light and color symbolizes divinity," she says. Her ultimate pride and joy, however, is her 12-year-old son, Joseph Jacob Love. "He absolutely never stops amusing me," she says. "He makes me so very proud."; AdrianaDorta.com.
Works Of Heart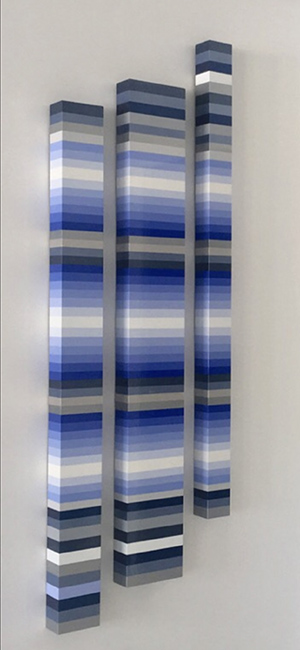 Holy Trinity
This is one of Adriana Dorta's favorite installations. "It's subliminal. And I love the optical effect it creates!"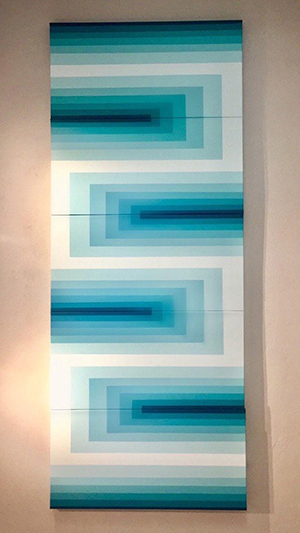 Shockwaves Aqua
The piece that made it to the Metropole Hotel in Cork, Ireland, before Adriana herself had the opportunity to visit.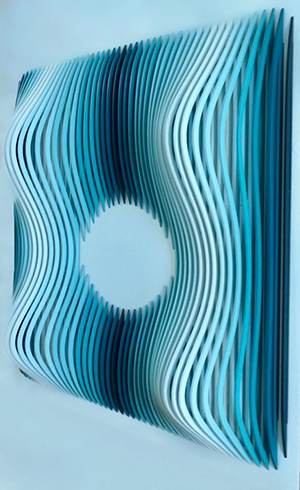 Vibrant Future
Her new work consists of large-scale wall installations made with Sectis Design and launching at the Javits Convention Center in NYC.