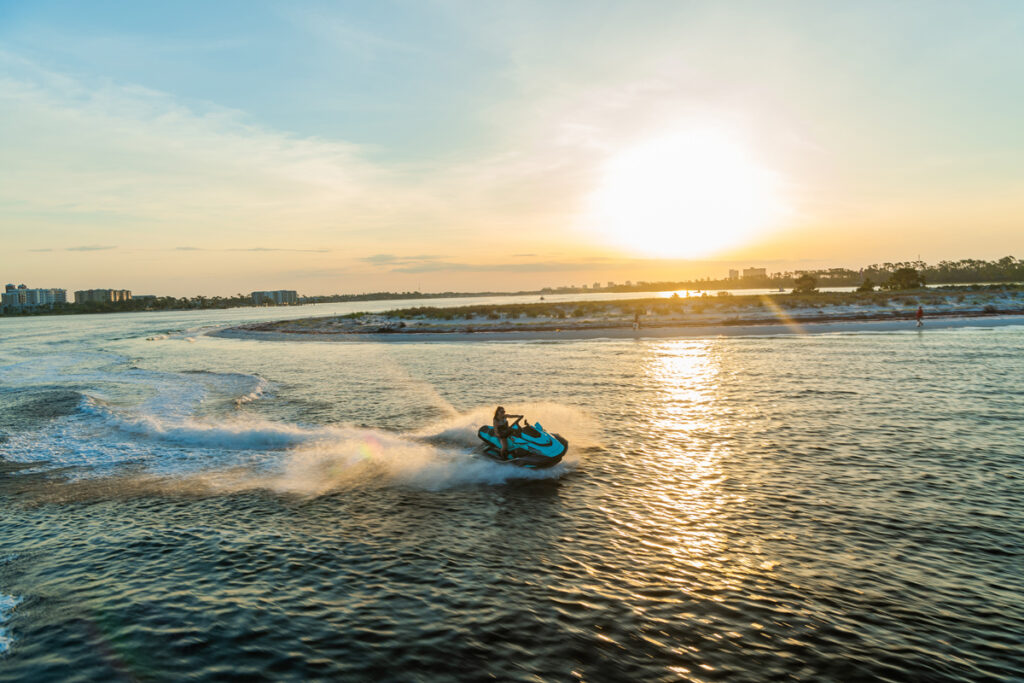 CATCH A WAVE
Finished in a variation of digital camo, the flagship Yamaha FX Limited SVHO is a fighter jet on water, performing as good as it looks. The hull is newly redesigned to maximize the thrust of the 260 hp supercharged Votrex High Output Engine, allowing the SVHO to easily reach speeds of 65 mph. A 7-inch touchscreen displays performance data as well as GPS-driven regional charts, making this nimble craft an ideal choice for exploring new waters; the 18.5-gallon fuel tank allows longer voyages or just more time between refueling to shred waves. The Jetfish Package includes a cooler and rodholders, while the RecDeck option adds a 6 ft. square platform to the rear deck, complete with a 3-step boarding ladder to be used for lounging with an additional flip-up seat and insulated saddlebags. The SVHO has it all — performance, flexibility, and the ability to be a viable alternative to a boat; YamahaWaveRunners.com.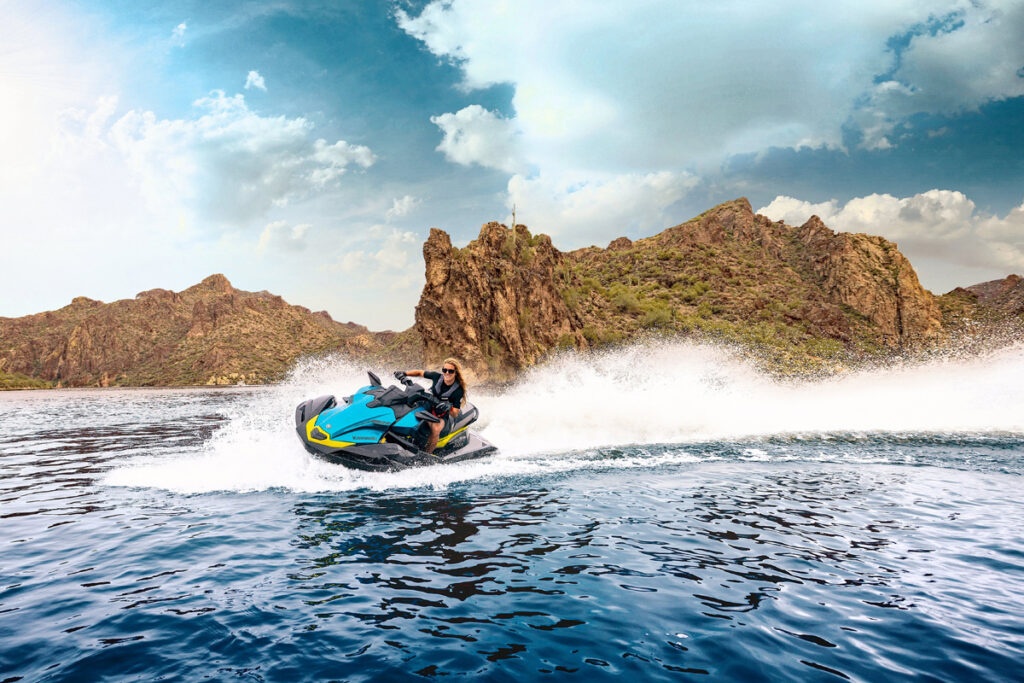 SMALL BUT MIGHTY
While many jetskis have become larger over time, to enhance stability for a boat-like ride, the Sea-Doo Spark Trixx has remained sleek and nimble, yet powerful. As a result, either the 2-person or 3-person Trixx is an excellent choice for the rider who wants to perform moves not possible on most other jetskis. The Variable Trim System (VTS) allows the vessel to be raised several inches higher than possible on most others, making it easy to do "wheelies" and other cool tricks. The Intelligent Brake & Reverse System (IBRS) allows the rider to quickly go from forward to reverse, stopping the Trixx very quickly; this system is also an invaluable aid when docking. The Trixx handlebars are also adjustable to accommodate for differently-size operators or to assist when doing stunts. Step wedges aid in operator stability when doing stunts, which is an important safety factor; Sea-Doo.com.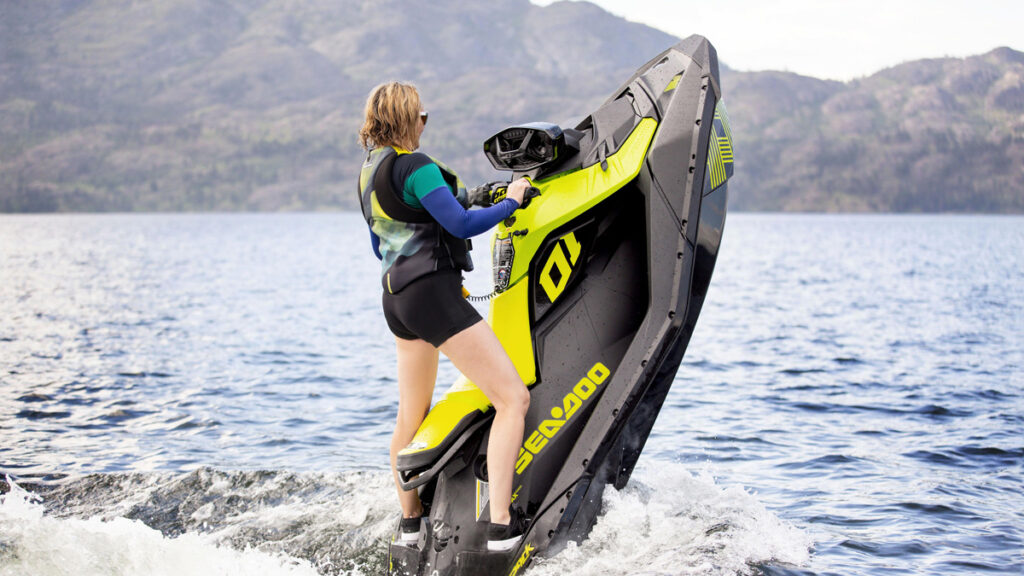 WATER POWER
With 310-hp on tap, the Kawasaki Ultra 310X is a rocket that can carry up to 3 persons across the waves. The supercharged, fuel-injected, 4-cylinder engine makes it the most powerful jetski ever, with a top speed of 67 mph. Combine that with a fuel capacity of 21 gallons and you've got a ticket to a full day of excitement. Completely redesigned for 2023, the Ultra 310X has a 3D deck design that is sleeker and lower than earlier models, combining a reduced profile with a streamlined bow that allows it to move through the water more efficiently. The Ergo-Fit saddle is narrower than previous models, by about 3 inches to allow more knee room, utilizing a very efficient urethane foam that absorbs vibration very well, yet delivers optimal support. They saddle is thoughtfully tiered, to allow the passengers seated behind the operator to enjoy an unobstructed view; Kawasaki.com.