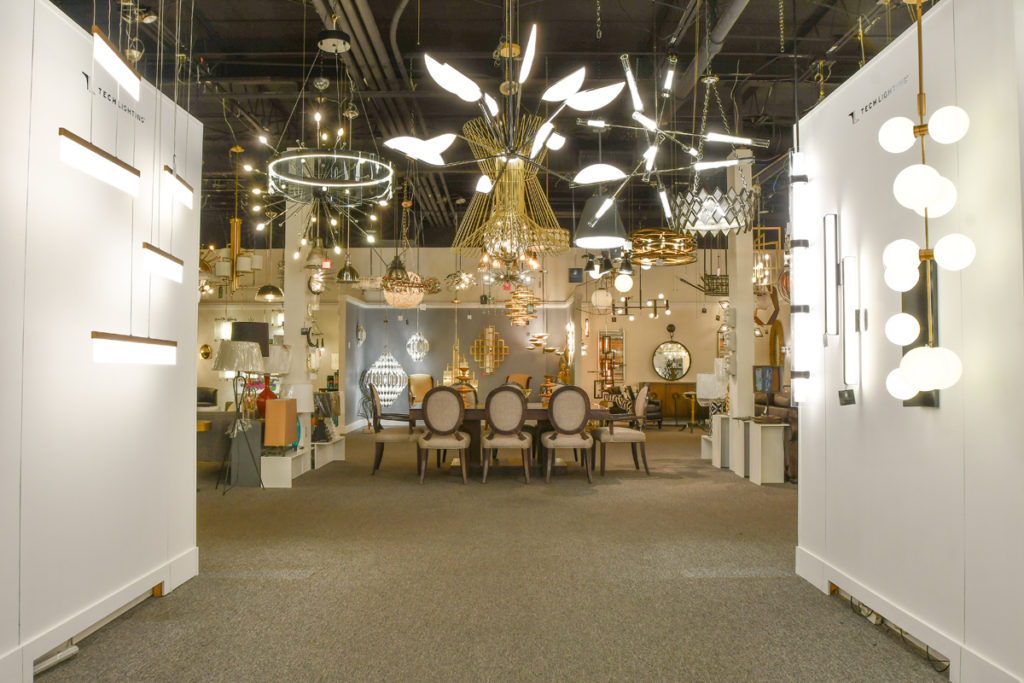 Step back in time to the Roaring '20s and Miami's inaugural real land boom. A time when the first and now-historic high-rise buildings were built, when the authorities of Miami allowed gambling and were very lax in regulating Prohibition. Thousands of people migrated from the northern U.S. to the region, nearly doubling the 1920 population of 29,549 by 1923. Amongst all the excitement, Emily and John J. Farrey founded the first Farrey's in 1924.
Their first location at 608 Collins Avenue in Miami Beach immediately became the go-to place for local residents to get hardware, plumbing, paints, housewares, fishing tackle and other sporting goods. From the company's inception, The Farreys were renowned for their personal service and prided themselves on the fact that all their employees knew every customer by name. The following year saw the bursting of the city's first real estate bubble, followed immediately by the devastating hurricane of 1926. John J. Farrey was subsequently named the City's Building, Plumbing & Electrical Inspector and initiated the first building code in the U.S. intended to prevent such destruction in the future. His code was subsequently adopted by thousands of communities nationwide.
Despite the storm and economic upheaval, customer loyalty and demand caused Farrey's to relocate to a larger location at 668 Collins Avenue. Two years later, this location was doubled in size, followed by a second location at 1698 Alton Road in 1934. This massive 13,500-sq.-ft. building allowed the company, already the largest hardware business in the area, to add additional lines including an assortment of the lamps they are so famous for today. Farrey's also supplied the finish hardware for many of the 132 hotels built in this period, playing its part in establishing Miami Beach as the premier American winter tourist destination of the era.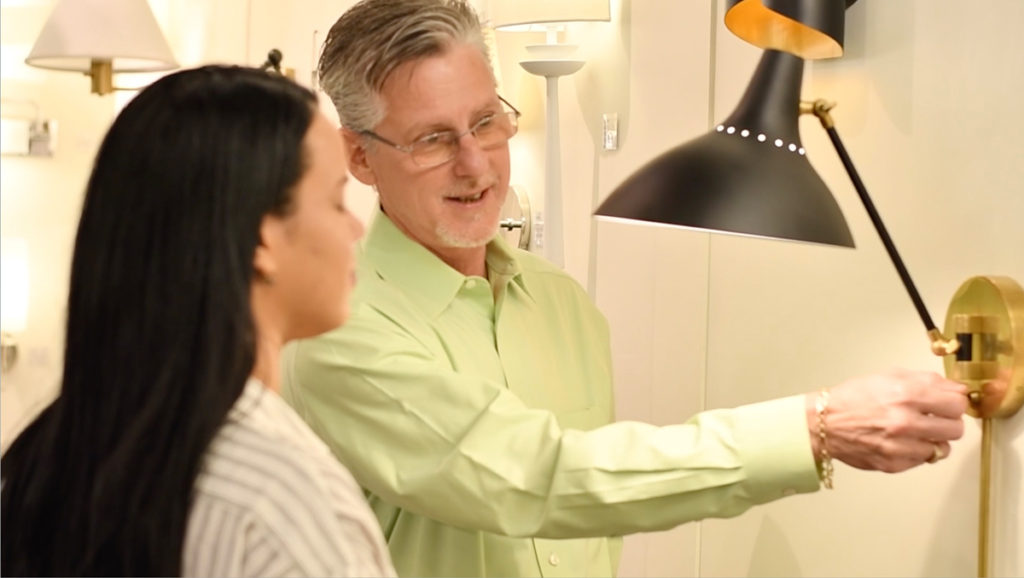 For the next two decades, growth of both Dade County and Farrey's saw them expanding further, opening Farrey's Wholesale and eventually moving off Miami Beach into yet another larger space on the mainland. It was at this time that Farreys was awarded the prestigious contract to furnish all the hardware to the world-famous Morris Lapidus-designed Fontainebleau Hotel which opened in 1954. Around 1955, a large lighting showroom was created in the Miami location.
The 1980s saw the expansion of the company to its current Miami location and a second location in Coconut Grove. In 1998, John J. Farrey's contributions to the community were recognized and he was named one of the original members of the Great Floridians Program. A plaque was installed in his honor at the old Miami Beach City Hall. Additionally, in the 1950's, a street on Belle Isle was named "Farrey Lane."
A large part of Farrey's continued success is due to the business ethic instilled by Emily and John J. Farrey — to provide services that go beyond the purchase. "Our Sales Consultants are here to guide our customers through the complexities associated with the lighting and bath products we sell," says Paige Farrey, a 4th generation family member working at the firm. "Whether you're wondering what dimmer works best with that LED fixture or what is the best valve for your shower project, we are your installer's technical resource. Bring in your floorplans and we can help you find the lighting and bath fixtures you need."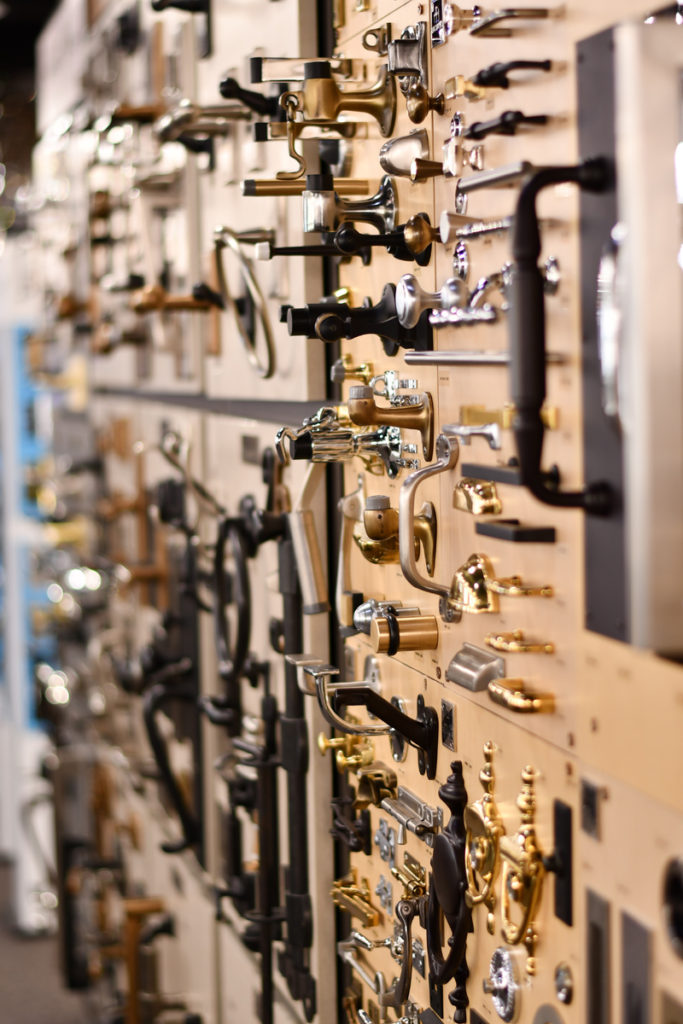 The company understands that there is much more to home building and renovation than "find it online, click and buy." These are purchases that you will live with for a long time, and Farrey's consultants are experts at helping clients or their designers build a room they'll love. In fact, Farrey's Lighting and Bath has the largest in-stock inventory in South Florida because it is critical to feel a brass handle in person or experience the shimmering look of a crystal chandelier as you explore your choices before you buy — it's an opportunity that can't be captured online. Their extensive product range doesn't end with their many lighting and bath options as well as furniture and decorative hardware products.
Throughout its history, Farrey's has been chosen to provide commercial lighting for many local projects including the renovated Fontainebleau Hotel, The Miami Beach Edition, the Beach Club 8, the Bath Club and the Faena in Miami Beach, as well as the Yacht Club on Brickell, The Ocean Club, Ritz-Carlton Key Biscayne and Sunset Place in South Miami. On the private side, owners of condominiums and homes have selected Farrey's lighting, bath, decorative hardware, furniture and accessories to grace their elegant residences. "We will 'tag and hold' your purchases and ship them to you as needed, giving you added peace of mind as your project progresses," adds Luis Costa, President. "We're also adept at getting special orders just right and offer freight forwarding services for our customers outside of our local delivery areas. We provide free local delivery from one of our experienced drivers. You can buy any stocked item today and get it tomorrow."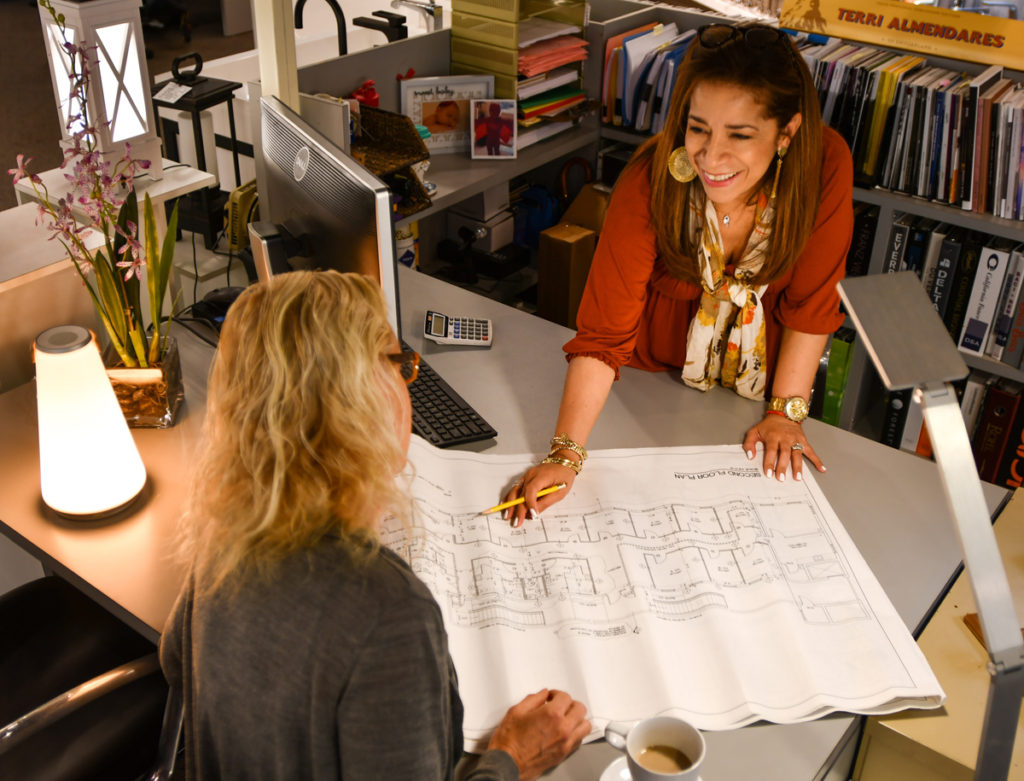 Their Industry Trade Program currently provides the local professional community with credit-earning learning opportunities via the Lunch, Learn & Earn Seminars. Industry experts come in and teach about the latest design and construction technology with topics ranging from linear drains and their many applications, to the different types of lighting and how they work in your home. The also offer the A to Z's of steam showers and how to create a personal spa. After experiencing and guiding the progress in lighting and bath of the last 100 years, what does the next century look like for Farrey's? "We have always prided ourselves in providing solutions to our customers' lighting and bath needs, understanding the right combination of products that will work, both aesthetically and functionally, for their projects," says Bud Farrey, Chairman. "As the era of ever-increasing technological complexity continues to improve, the service and products we offer will continue to be on top of this progress and be there for our customers' needs in a way that the Internet can't. We have the products and the know-how to bring lighting and bath inspirations to life through bespoke item combinations and a wealth of after-purchase services — from reading your floorplans to onsite visits and the spec books we provide to our customers and their installers. Our work transcends the traditional retail mindset where the relationship ends with the purchase. This approach will become even more invaluable in the years to come."
Visit Farrey's North Miami Showroom at 1850 NE 146th St. (305.547.8523); or Farrey's Coconut Grove Showroom at 3000 SW 28th Lane (305.760.9844); Farreys.com.