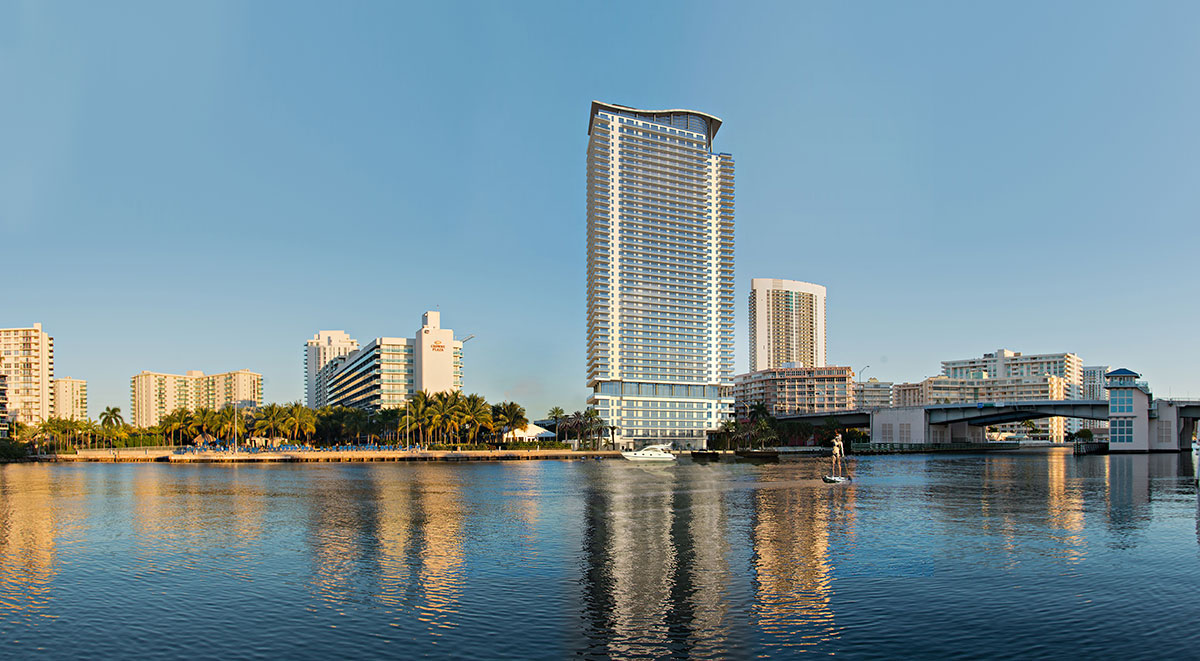 Miami is a city best qualified by contrasts: an international citizenship with a strong sense of American idealism, a languid, tropical municipality with the breakneck pace of a major metropolis, a city that attracts both late winter retirements and the ceaseless energy of the young. In the spirit of this most paradoxical of burgs, The Related Group and hoteliers sbe, in collaboration with 13th Floor Investments and Key International, bring us Hyde Beach House, an immutably modern 43-story tower with a classically Mediterranean feel. It's a development that is poised on a pricepoint that perfectly straddles affordable and luxurious.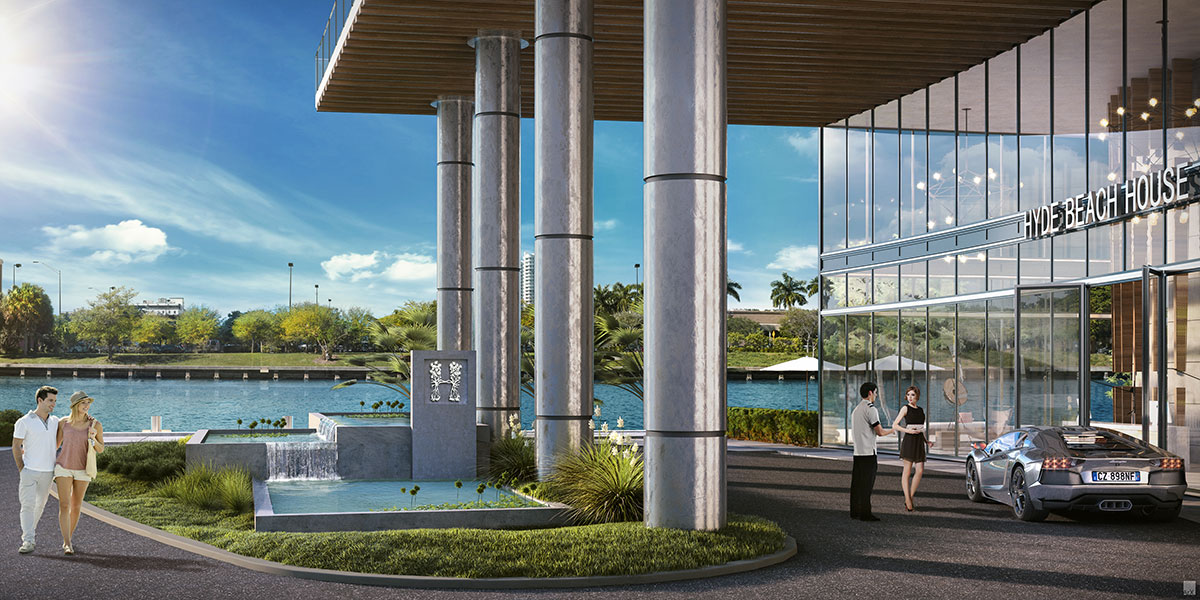 As one of our nation's largest real estate conglomerates, The Related Group specializes in luxury condominium development with an international following. Trademarked by an interest in expanding and enhancing understated and underdeveloped emerging neighborhoods and suburbs, they have deigned again and again to bring its magic touch to the glittering beaches of Hollywood.
Hyde Beach House brings The Related Group to partner once more with sbe, a global hospitality and real estate company that develops, manages and operates award-winning hotels, restaurants and nightclubs. This dynamic duo's expertise in elegant domicile development is best seen in neighboring Hyde Resort & Residences Hollywood, a similarly themed project slated to open early next year. Other projects pairing The Related Group with sbe include the soon-to-be-opened SLS Hotel & Residences Brickell, SLS LUX Hotel & Residences and Hyde Suites & Residences Midtown Miami. Related and sbe have proven they are thoroughly committed to the economic and aesthetic improvement of South Florida with their wide-ranging portfolio of projects.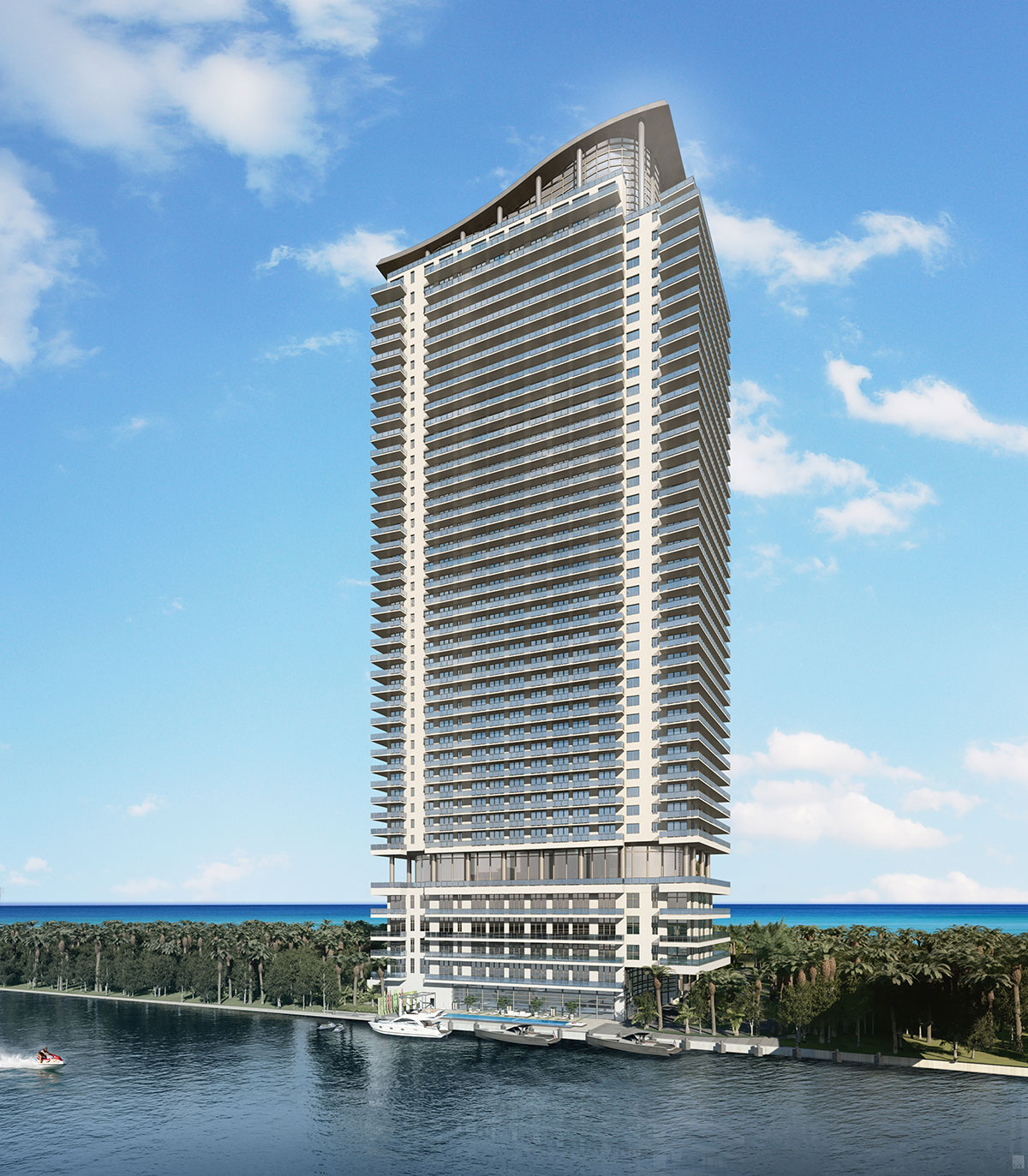 Satisfying real estate's oldest and most-quoted maxim, Hyde Beach House's Hollywood location makes it ideal for potential residents. Located on the cusp of Broward County, the prime locale gives it the quiet, reserved location its residents need combined with the quick access to major metropolitan privileges they want. Such a centralized location will additionally allow purchasers expeditious access to the gateway Port of Miami and its international airport, simplifying the logistics of international visitors and vacationing residents. The increasing development of this slice of Broward ensures its continual transformation into a must-visit coastal getaway for the world's elite.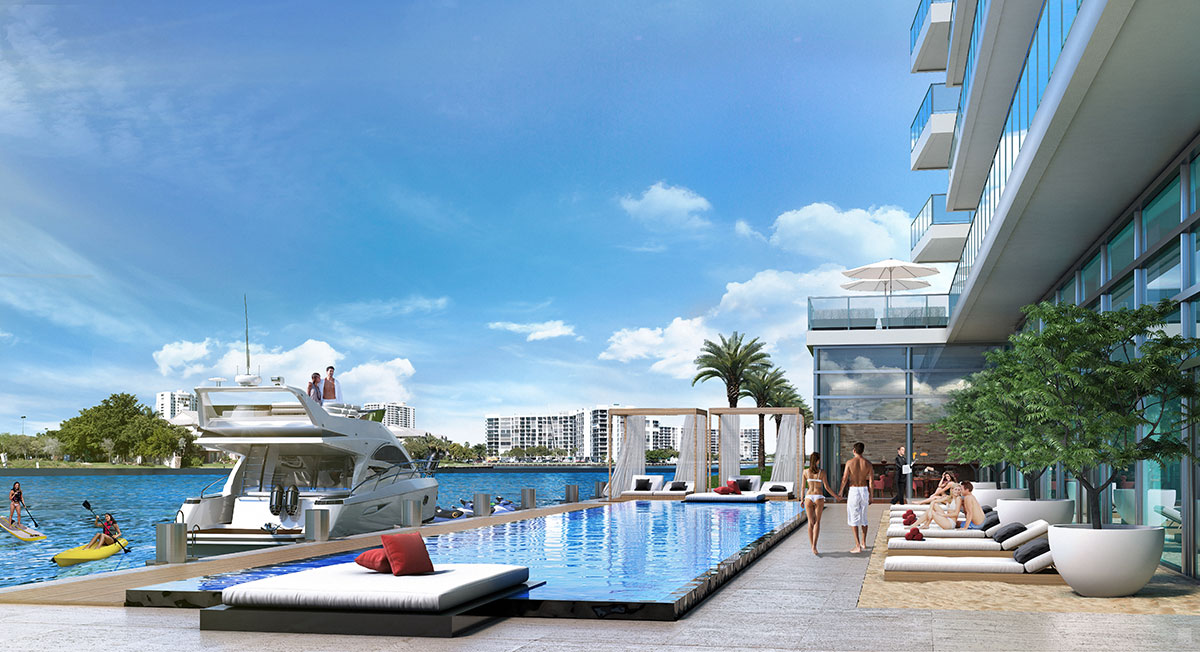 Hyde Beach House will include 77 decorator-ready condominiums and 265 fully furnished resort condos, a concession to the more seasonal snowbirds who represent such a palpable part of South Florida. President of The Related Group's Condominium Development Division Carlos Rosso says the resort units are "something that we've noticed people gravitating toward — especially with international buyers who only want to use their unit for a short period and now have the option to rent it out for the remainder of the year." These units will feature a comfy and cozy contemporary design by Debora Aguiar, with a focus on woodworked walls and indirect lighting. "[Aguiar's conception] reflects a sophisticated design with a young and vibrant language," says Rosso. This is perfectly complemented by a mixed-medium of furniture and materials. Aguiar, who has previously worked with a slew of well-regarded realtors, brings a simple and clean touch to this project.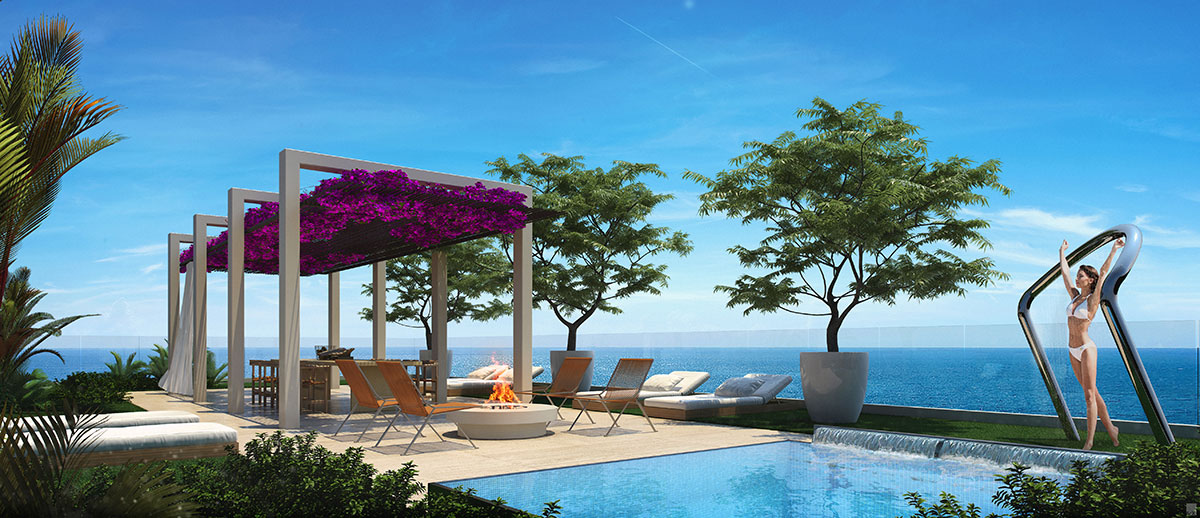 With prices starting at $690k, Hyde Beach House offers a stunning array of features and aquatic amenities. Residents and passersby alike will be immediately impressed with the development's welcoming waterfront lobby. Set along the Intracoastal Waterway, the double-volume porte cochère accented by reflecting pools and waterfalls will immediately set a stately and civilized tone to an edifice already brimming with grandiosity. The Related Group and sbe are committed to offering hotel and resort-style luxuries to all residents and guests, and have outfitted this development accordingly. The property will feature an expansive pool deck outfitted with accompanying cabanas, outdoor kitchen and dining area, a Sports Club featuring multi-use athletic courts and a state-of-the-art fitness center with specialized cardio theatre. For those eager to explore the ocean, the exclusive Aqua Club will offer residents access to a wide variety of watercraft.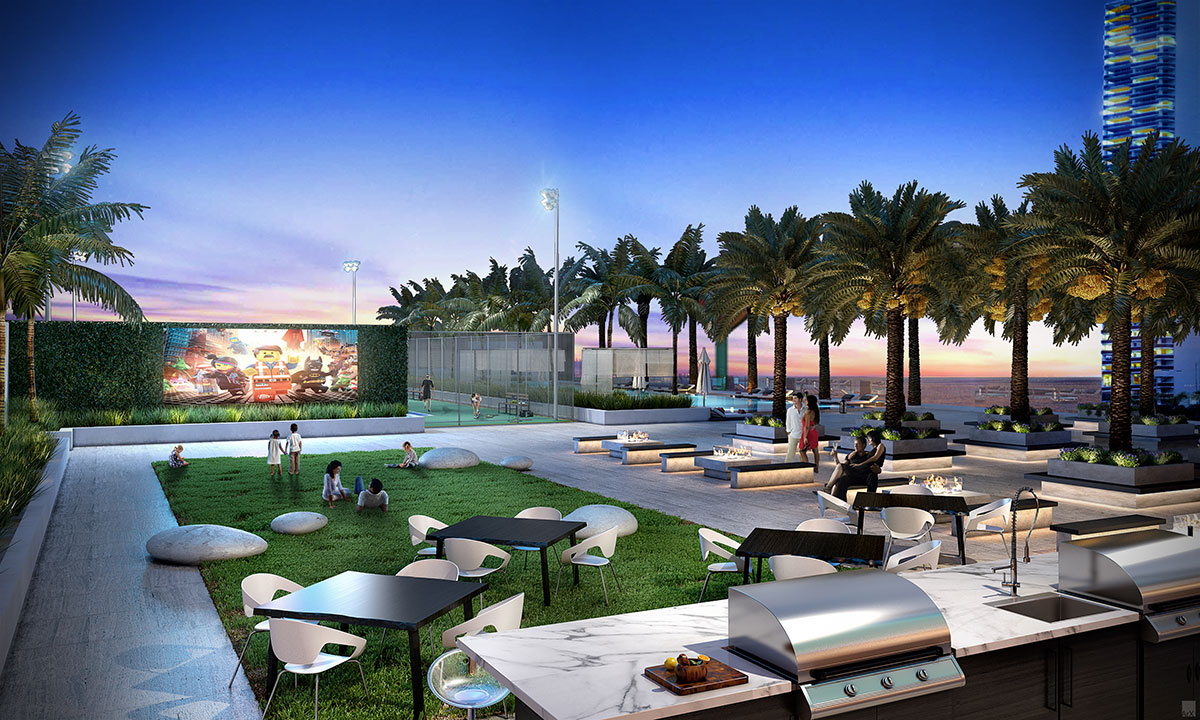 Residency in these developments also grants the purchaser access to a host of accessory luxury services including VIP access to Hyde Beach Kitchen & Cocktails, the property's signature restaurant by Chef Danny Elmaleh. Another perk is a first year complimentary membership to Hyde Beach Club, allowing residents to truly enjoy the ocean in the fashion it was meant to be enjoyed, with private beachside massage salons, towel and umbrella services, a beachside fitness center with personal trainers and, of course, a Barefoot Butler service for snacks and drinks. The club additionally features an infinity-edge pool as well as steam and sauna rooms, all well-complemented by scenic ocean vistas. Visitors and residents of Hyde Beach House will be hard-pressed to find a view not accompanied by stunning horizons, a feature factored very carefully into the architecture by Cohen, Freedman, Encosa & Associates.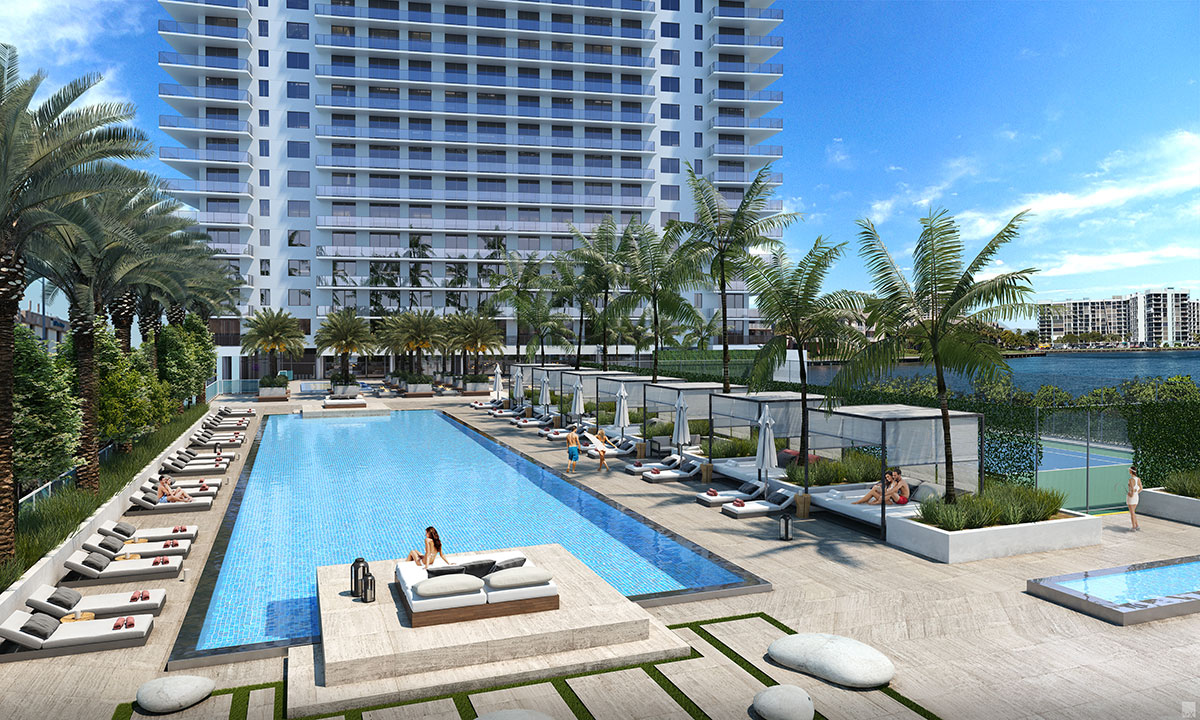 With the near completion of Hyde Resort & Residences Hollywood, construction of Hyde Beach House is one of The Related Group's top priorities. The groundbreaking on Sept. 6 was attended by no less than Jorge "Condo King" Perez, CEO of The Related Group and sbe's own Sam Nazarian. "To have both powerhouses present at this event was a true testament to our belief in this project and the success it's going to bring to the burgeoning city of Hollywood," says Rosso. The ceremony was accompanied by the news that over 70% of the project's residences have been sold, an impressive milestone for such a young development. Of course, the promising numbers do mean that supply is now limited, so if you're in the market for true coastal elegance at a cut-rate cost, act quickly — or risk missing out on the opportunity of a lifetime; HydeBeachHollywood.com.