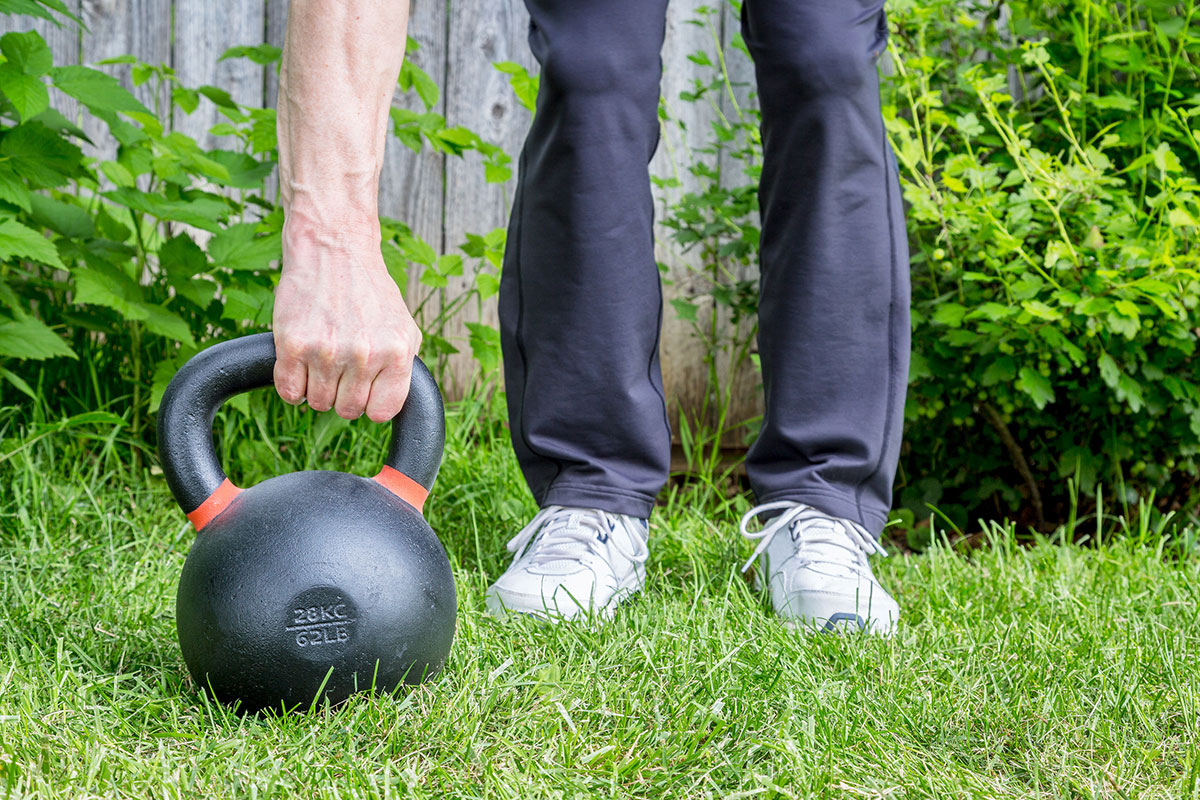 The Start
Moving the adult's exercise area outside not only allows us to fill our lungs with fresh air and enjoy our year-round near-perfect weather, being in The Great Outdoors has been shown to boost mood and leads to more productive workouts. It also has the added benefit of freeing up the space inside the house that was previously dedicated to a home gym or pieces of workout equipment. Who can say no to more interior space?
Safe Haven
If you have an available covered space on your patio, deck or gazebo, that's excellent. The rest of us will have to decide whether to build such a structure, a not inexpensive proposition, or — this is the most common option — go with a portable or permanent shade structure. If you opt to go with an uncovered or otherwise not fully protected area, you'll want to cover the equipment between use to protect it from the elements and keep it clean.
Sky's The Limit
There are many more options for an outdoor gym than one would imagine —whether you're looking to lift weights, burn calories on a step climber, exercise bike or treadmill, or create your own compact "fitness trail" with stationary exercise and pull-up bars, and other park-quality equipment. Limited space need not be a deterrent, just store your free weights, folding exercise machines, yoga mats, etc., inside when not in use.
Under Foot
Before setting the first piece of equipment in place, look at what you're setting it onto. Non-slip flooring is essential. You don't want to step off the treadmill onto a slick tile surface damp from rain or sprinkler system overspray. If you're building a new patio, go with rough surface paving stones. Other options include rubber mulch, outdoor-rated rubber mats, or an awesome custom-built rubber playground surface. Into yoga or tai chi? Consider a natural wood deck.