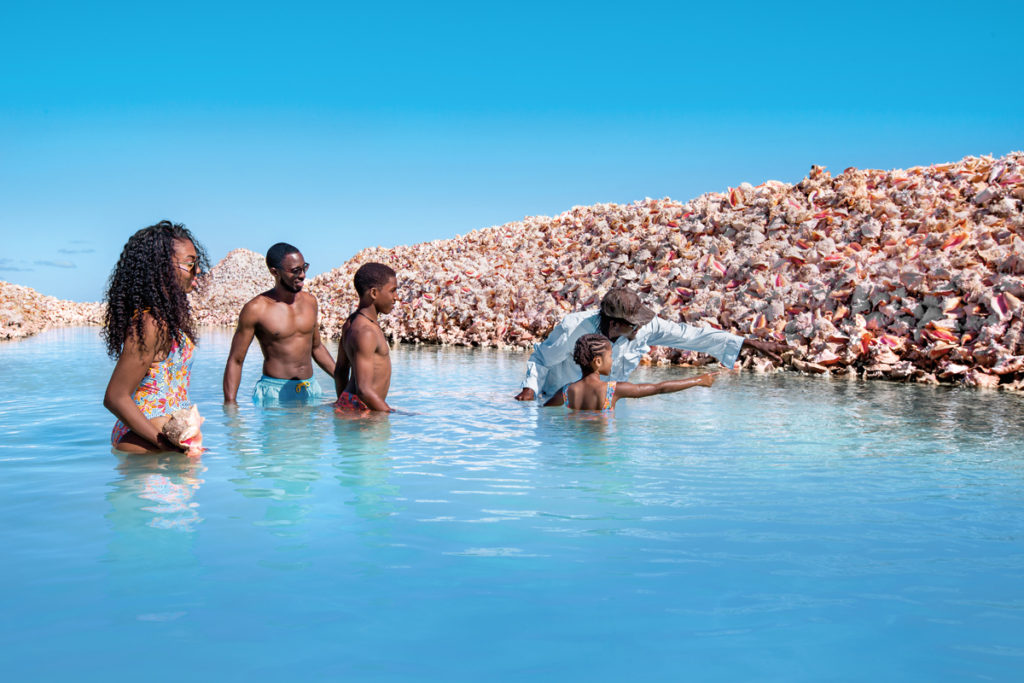 Choosing the right summer camp can feel as daunting as trying to pick a college for your child. There are so many camp options to choose from. None, however, are like the exotic experiences, adventures and downright fun while learning that can be found in the British Virgin Islands. It's the experience of a lifetime.
Since 1979, Sail Caribbean Summer Camp has been empowering and educating kids and teens while they have a great time sailing, diving and exploring the fascinating world of marine biology. From sailing small boats to big yachts, there's something to please kids and teens of all ages. Adventurous souls who want to learn to sail can get official American Sailing Association certifications. Below the water, campers can start diving lessons at 8 years old by taking a PADI Bubblemaker course; kids over 10 years can participate in diving courses such as PADI's Discover Scuba Diving, Junior Open Water and Junior Advanced Open Water. At 12, they can participate in the Junior Rescue Diver course. On the Marine Biology front, the programs involve citizen science, surveys and the Association of Reef Keepers' (ARK) turtle tagging program.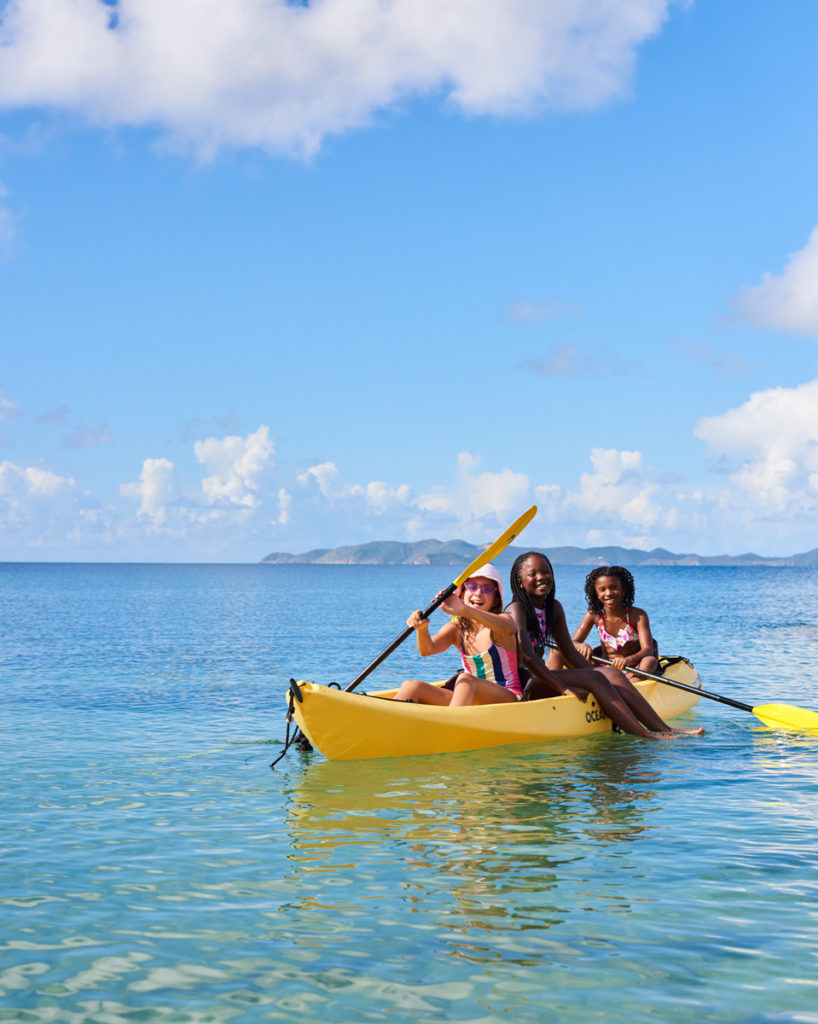 Is your child a Giesela Pulido or Ruben Lenten fan or otherwise has a love of getting airborne? Tommy Gaunt's Kitesurfing is undeniably one of the best places on the planet for kiting, with world-class conditions that work in any wind direction. They offer a range of lessons for every skill level from beginner to advanced from internationally qualified instructors.
Over at Surf School BVI, it's all about having fun in the sun and enjoying the thrill of the wave. You don't have to be an athlete or even a high-energy kid to try surfing. Everyone who can swim can have a go as the instructors at Surf School help students gain confidence and teach them to "find their feet." Whatever level of fitness, your child will be "stoked" — to use a surfer terms they will acquire — by what they achieve.
Camp meets cruise at SeaTrek, where students of similar ages live and play on-board one of several 48-foot catamaran sailing yachts for 2- and 3-week adventures. The program is dedicated to staying small and personal. Their 3:1 student-to-staff ratio allows them to tailor the sailing, scuba and marine science programs to each individual student. This also allows them to foster personal growth as the students are the crew and therefore engaged in and responsible for all aspects of boat life — from skippering and sailing to meal preparation and boat maintenance.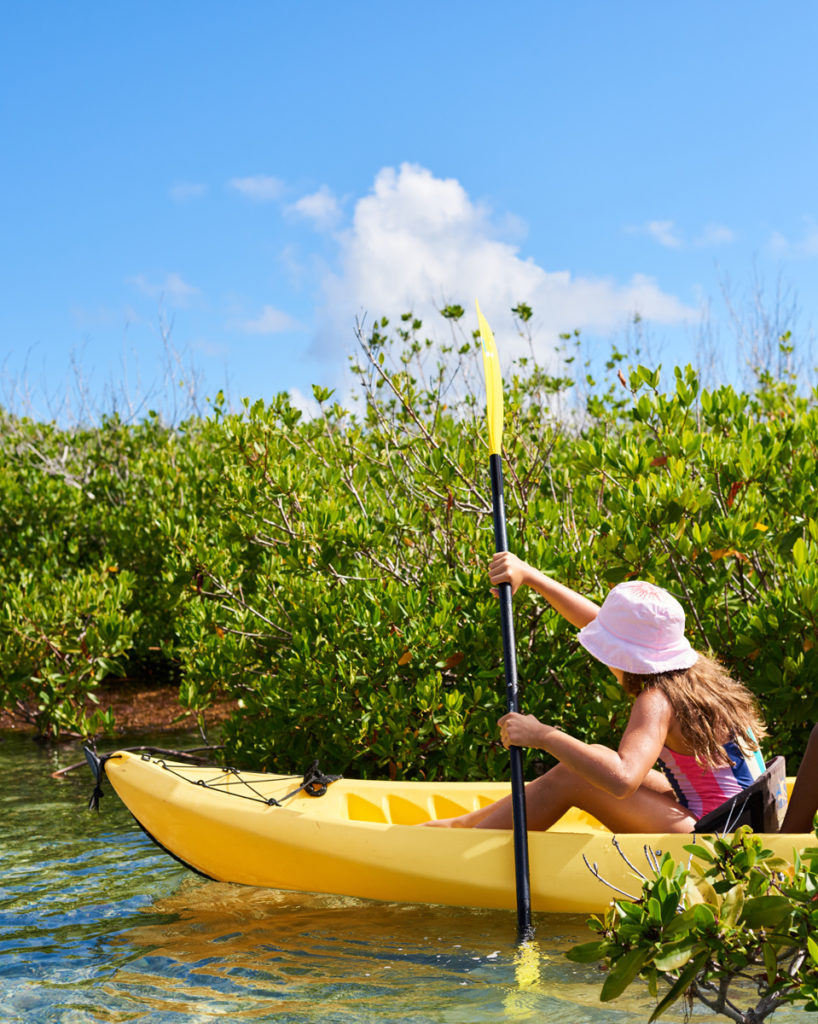 If you don't want something so structured, or want to take the entire family on a summer vacation, there are plenty of other wonderful interactive opportunities available. Enjoy the quintessential watersports experience at YOLO Adventures BVI via open water kayaking in a see-through kayak. These transparent bottoms give an unparalleled view of the ocean floor below. Kayaking has never been so interesting and so much fun. But wait, it gets better. For those who thirst for the unexpected, there are night tours off the iridescent reef of Scrub Island Resort, Spa & Marina where the marina turns into an aquarium at night. The kayaks are equipped with LED lights so you won't have any problem seeing the marine nightlife below.
At the other end of the energy-expelled meter is Sea It Clear's glass bottom boat. As the slogan suggests, it's "Like snorkeling without getting wet." Tours go from Eustatia Reef just beyond North Sound on the way to Oil Nut Bay. You say you're already on a boat? They'll pick you up from any mooring ball or slip in North Sound/Gorda Sound. Intriguing nature tours are available as well.
No respectable Instagrammer can visit the BVI without stopping at the Conch Shell Mounds off Anegada. Truly one of the world's most breathtaking wonders. Visit the famous Conch Island and snorkel the Horseshoe Reef known for some of the best snorkeling in the BVI, lobster hunt and dive for conch and then learn how they are cleaned and much more. Anegada Tours will set you up.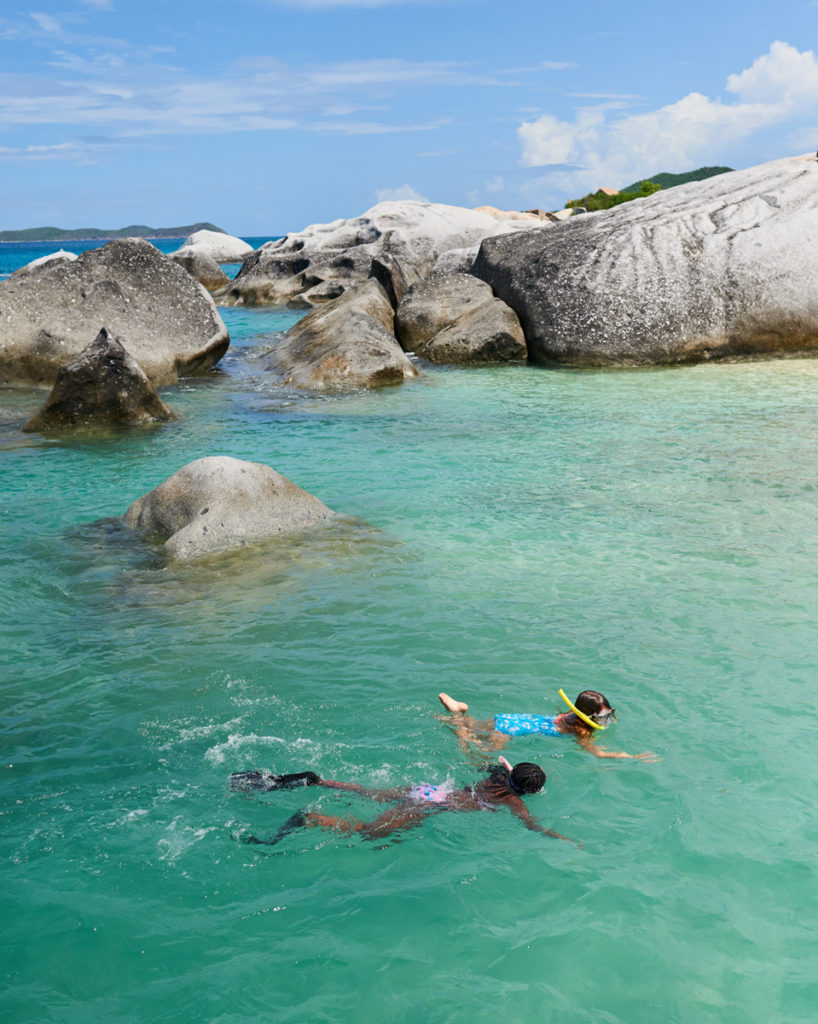 Did you know that before the 1960s, iguanas outnumbered people on Anegada? The creatures roamed the island's limestone wilderness, nesting in the summer, while finding plants, fruit and the occasional centipede for food. In 1997, conservation efforts to save this imperiled species took a giant step forward with the construction of a headstart facility on Anegada. This intensive effort is expensive but, may be the only hope of saving the dwindling population from extinction. It's also a chance to see environmental history in the making.
Art is another important aspect of a well-rounded Summer Break. The recently opened Pottery Garden in Josiah's Bay, Tortola, produces handmade pottery with its own signature style in the centerpiece of the grounds, a unique outdoor wood fired kiln. Classes are available for all ages and it is truly a sight to be seen. It is the perfect place to pick up handmade souvenirs to take home to loved ones or learn a new trade that will propel you through your future creative endeavors.
The BVI guarantees that your child's "What I Did On My Summer Vacation" essay will be outstanding when they return to school healthy, educated and re-inspired.
To begin planning your child's Summer Vacation of a lifetime, call 800.835.8530 or visit BVITourism.com.