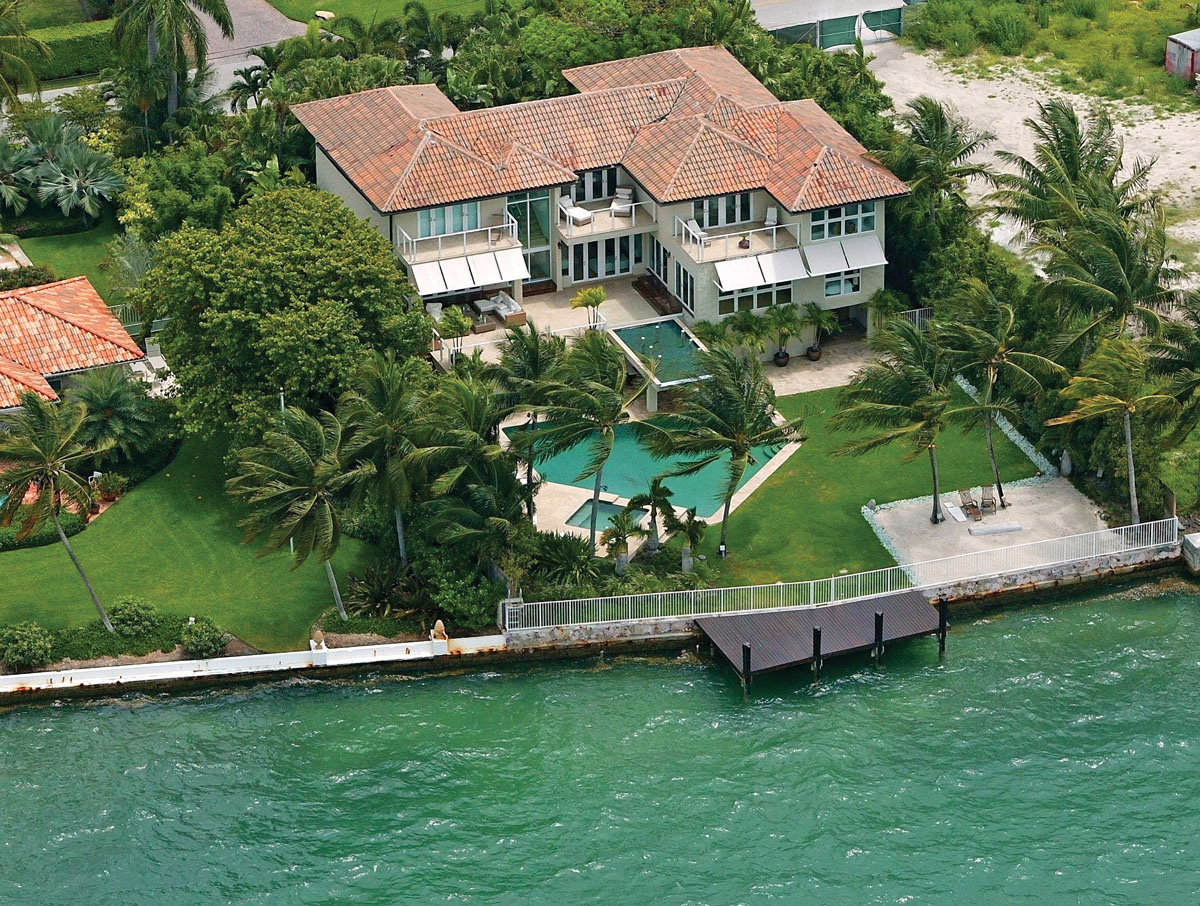 Speckled by oceanfront sunrises and sunsets, and cooled by island breezes and swaying palm trees, a piece of Key Biscayne's paradise is up for the sale. The lavish home, located at 510 South Mashta Drive, encompasses a world of fantasy and functionality within its oversized 18,300-square-foot lot.
A beacon of island living at its finest rises on Key Biscayne's revered Mashta Island, a serene residential enclave that houses one of the most technologically advanced homes in the world. Mashta island is an exclusive "island on an island" that is connected to Key Biscayne by a small bridge surrounded by spectacular water views.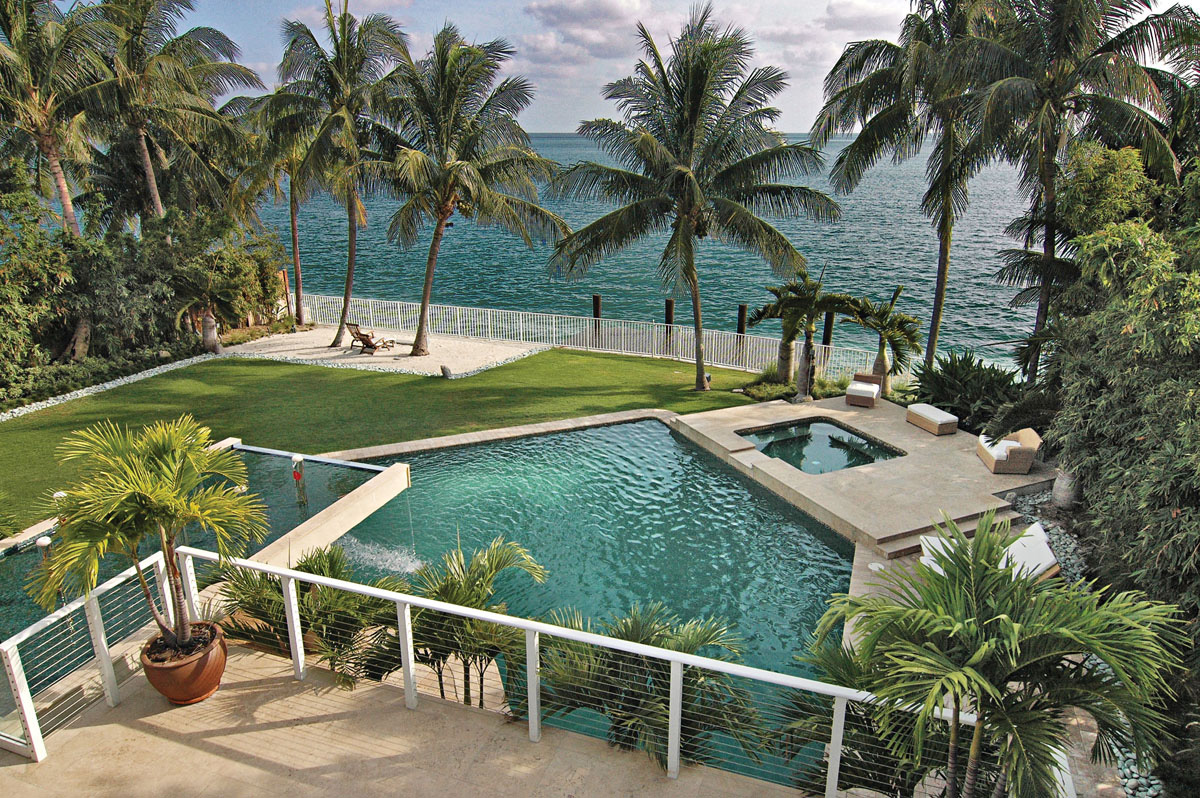 You enter the home through a tranquil rock garden, mixing African wood with lush exotic plantings ascending to the front glass doors which immediately reveal a stunning view of the infinity water fall and the open ocean for as far as your eyes can see. The two-story grand entrance is breathtaking with its bamboo floors that are only interrupted by never-ending ocean views. Recently, the entire home was updated and upgraded inside and out including home automation, security, flooring, landscape and a new dock. Dark woods and clean lines all throughout combine to resonate a Resort-like atmosphere with the power to put even the most stressed soul at peace.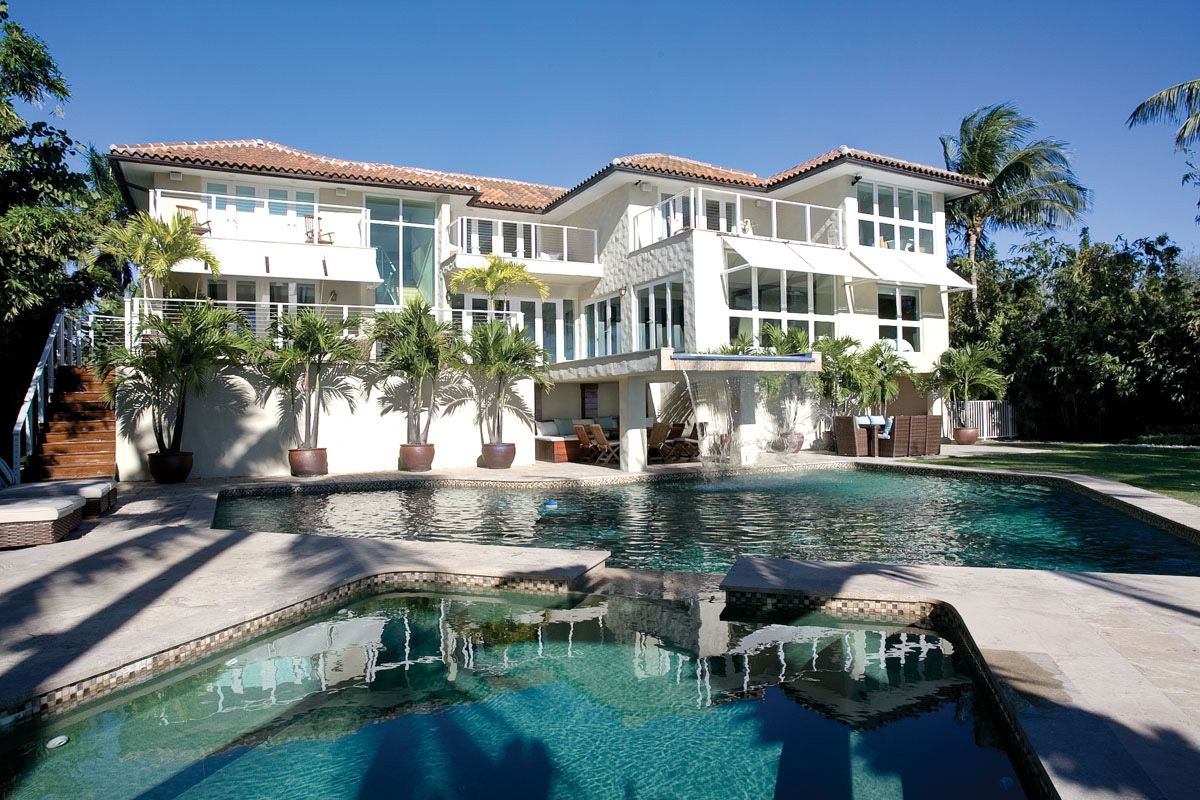 "The best part of this home is how it is complemented by one of the most privileged open-water views in all of Miami," says Jorge Uribe. "It has perfect southwest exposure and has a rare view of the sunset by water that you can only get on the east coast if you live on an island that faces west."

The lavish home is completely "paparazzi proof" due to its two wooden engraved electronic gates, property-wide security cameras and a perimeter of tall landscaping that creates a retreat-like atmosphere. With over 7,500 square feet of space, 7 bedrooms and 8 baths, the home is fully-equipped with a full gym, spa, steam shower, wine cellar, infinity cascade pool, extra-large Jacuzzi and private beach, all bordered by tropical landscaping that complements the surrounding environment.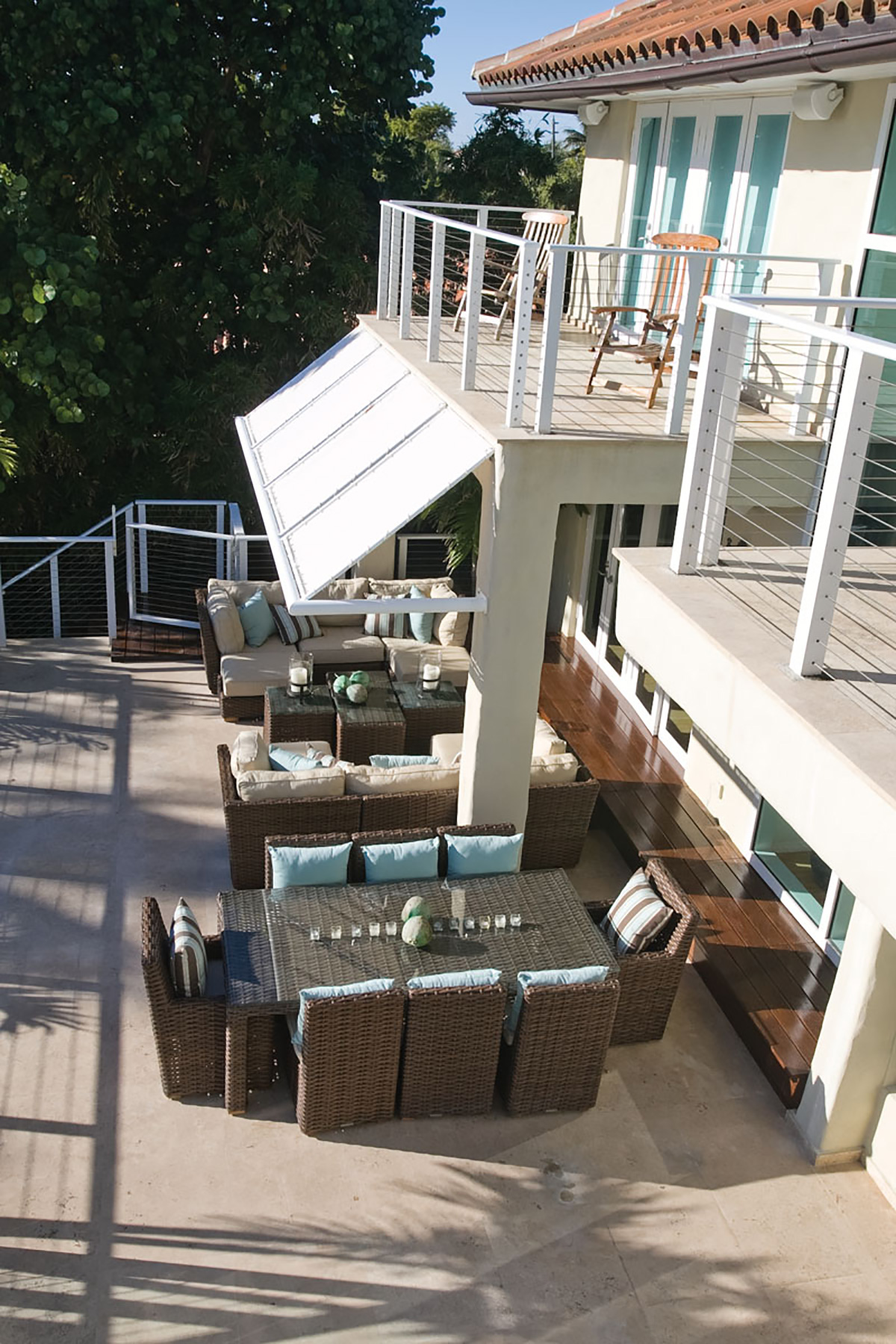 The layout of the property is perfect for entertaining. From the moment you enter the two-story foyer, the patios lure you outside to an oversized terrace that overlooks the property and leads you to the lower entertaining areas where you see the beautiful cascading waterfall gliding into the elegant pool and raised Jacuzzi. You also discover a private beach, cabana bath and over-sized dock that is complemented by outdoor music and warm landscape lighting that creates a magical environment for entertaining large parties or simply relaxing by the pool with some close friends.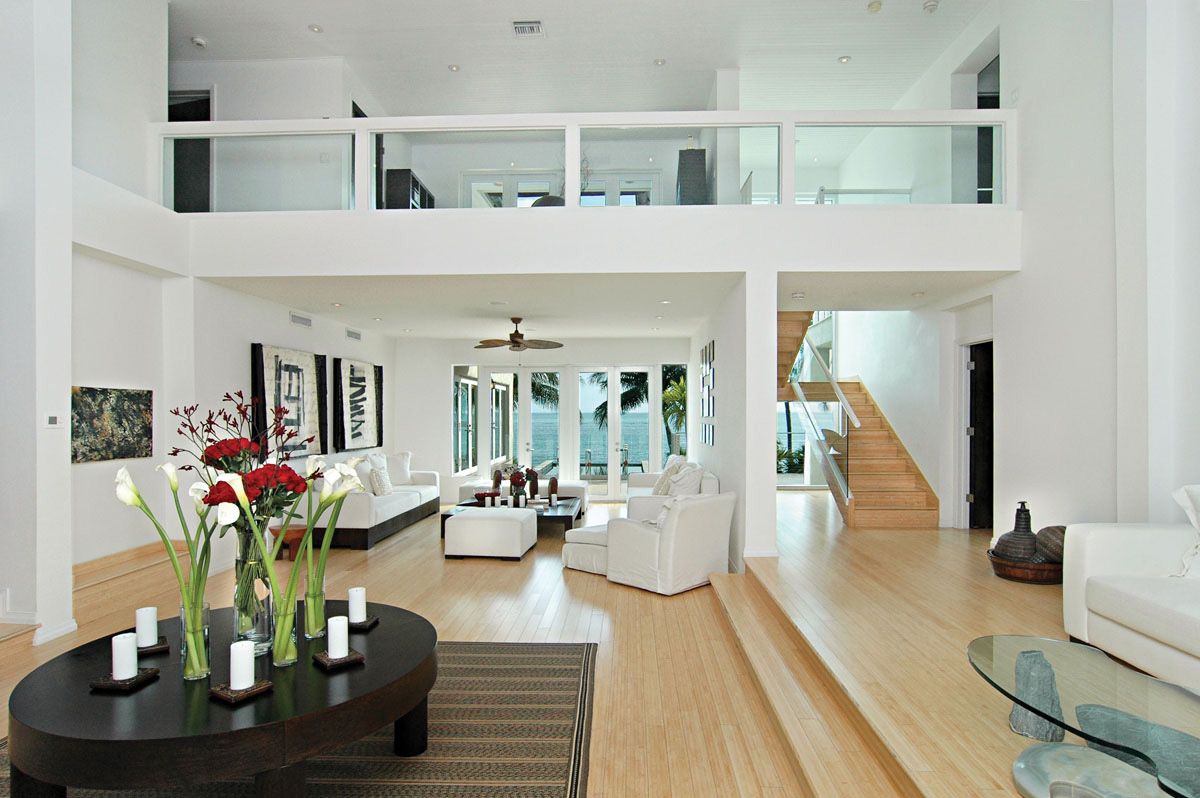 There are many intimate areas to entertain including an expansive climate controlled wine cellar and tasting area that is perfect for a group tasting or a romantic dinner for two. The home also includes a guest suite with its own private bedroom, large living area with 3 day beds, kitchenette, steam shower and exercise area. The guest rooms — along with the living room and master suite — are all open to terraces with comfortable lounge chairs and open ocean views that will leave you breathless.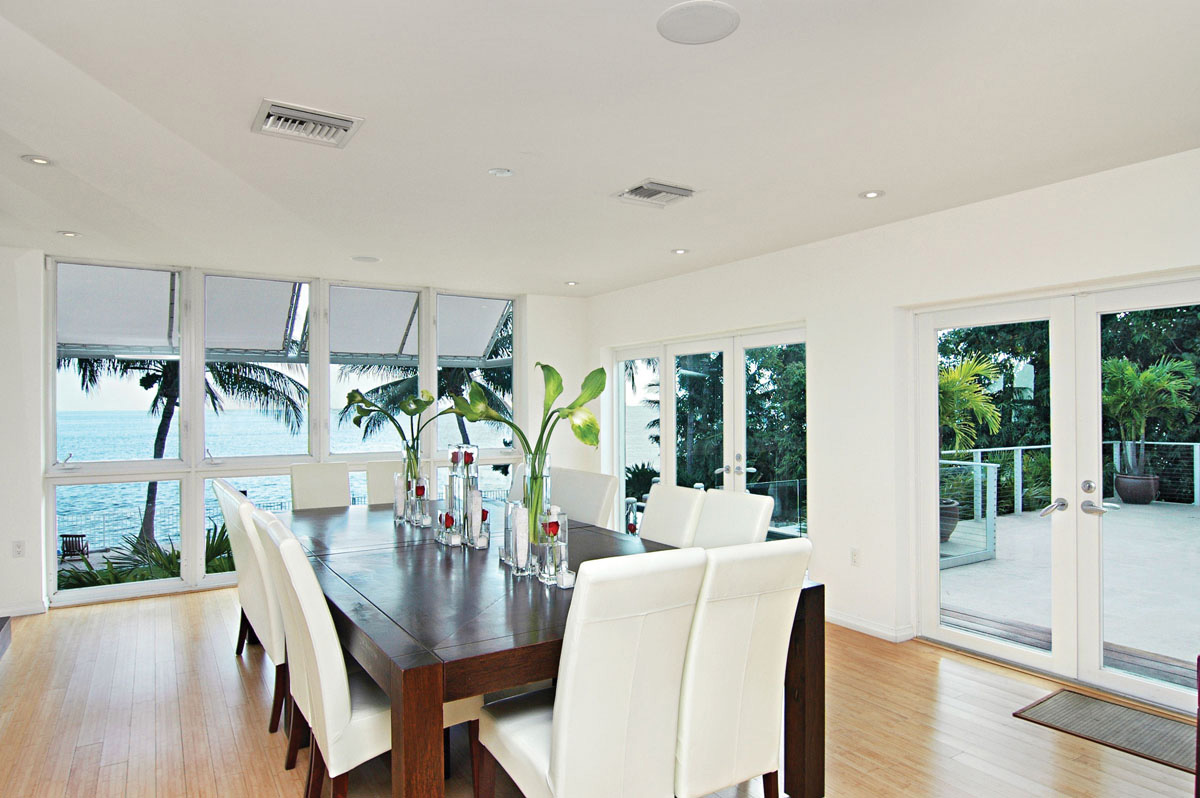 A highlight of the property is the home automation system installed by Homecontroltechnologies.com. The system runs the entire house: music, lighting, videos, pool, spa, waterfall, temperature, window shades, security system and cameras. At the touch of a button you can create an entire mood with pre-programmed settings — ambient, spa, early evening, mid evening, late evening, dinner, dancing etc.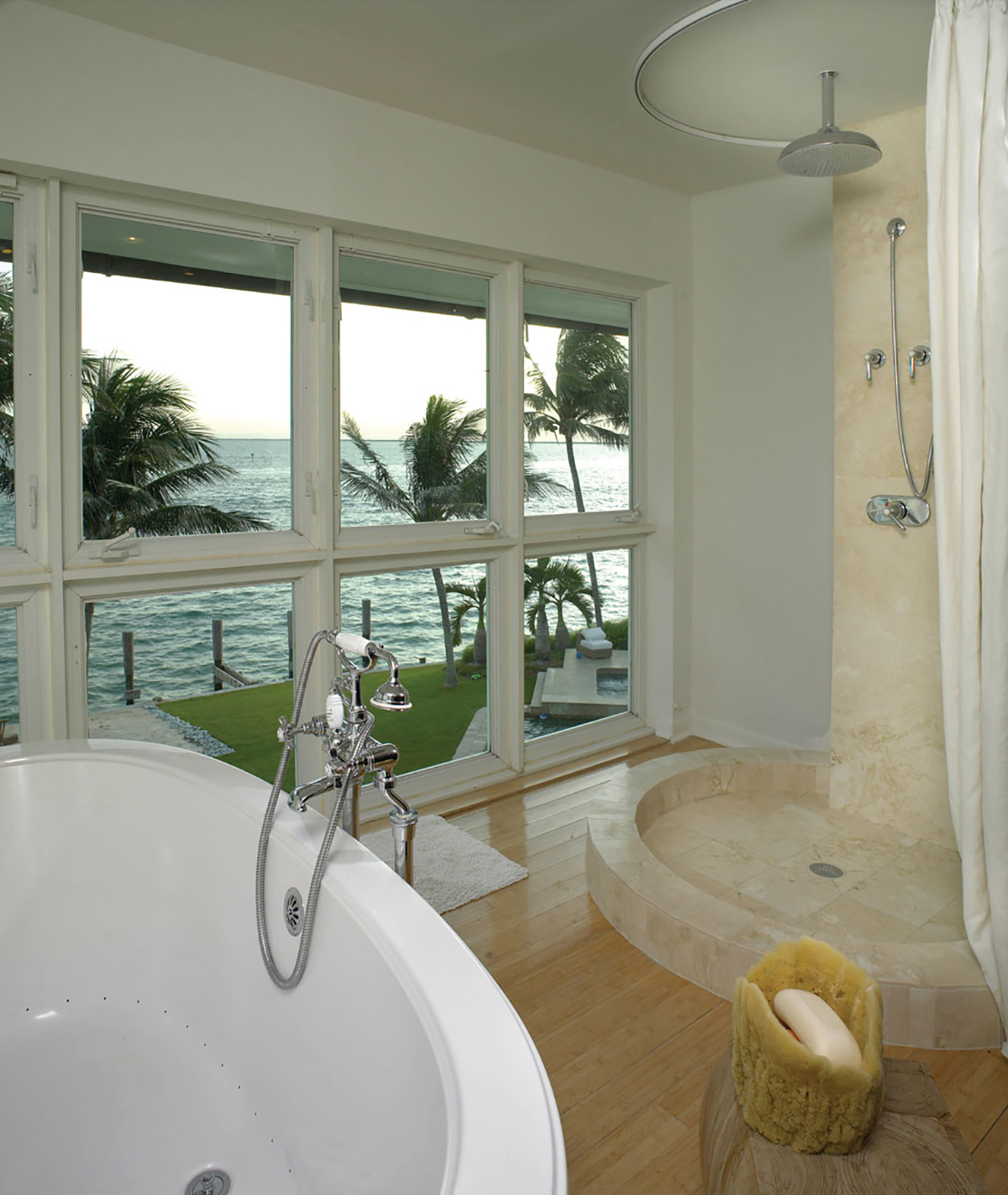 Everything is controlled from the touchscreen keypads located in every room throughout the house. They also serve as digital photo albums that can showcase thousands of family photos in every room. You can also control the system remotely thru the Internet or your cell phone from anywhere in the world.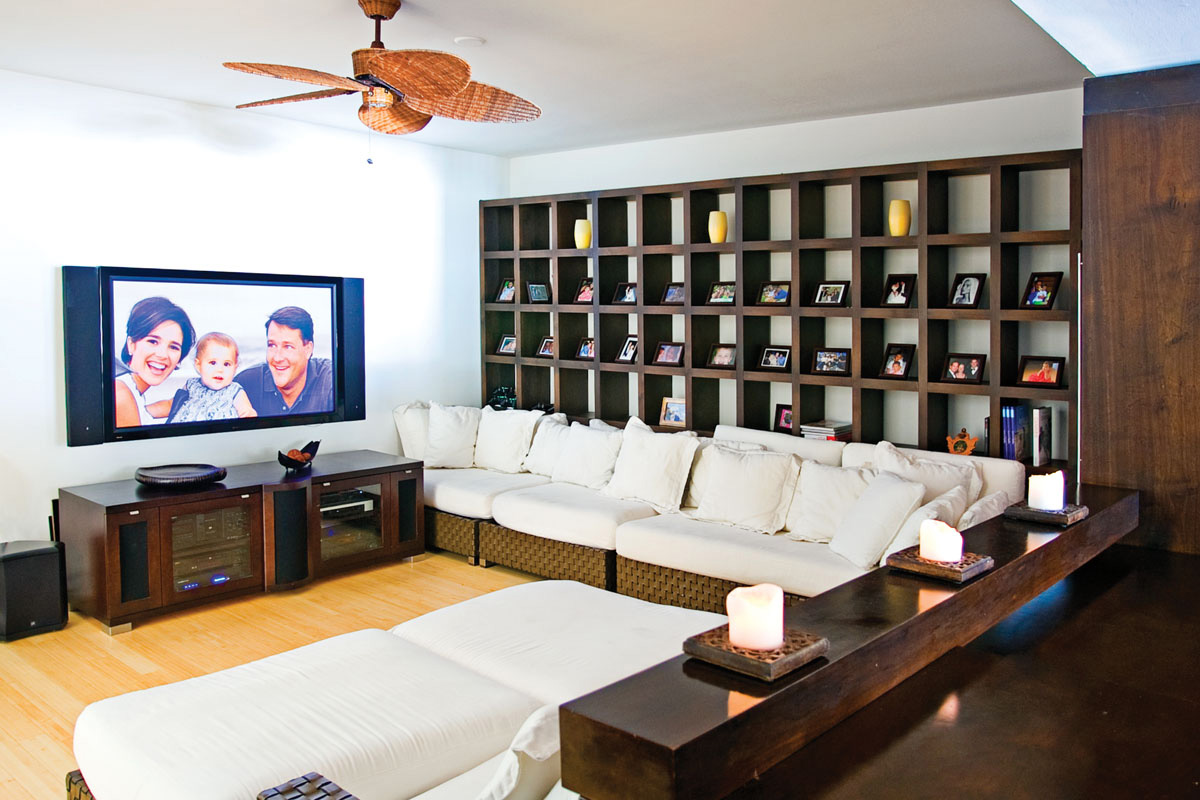 You can check on your kids through the camera system from your cell phone or online. "Let's say you just landed at the airport," explains Uribe, "from your phone, you can click on a button to turn on the perfect mood setting which automatically sets your favorite music playlist, light levels, temperatures for the spa and home, so when you arrive, everything's exactly how you like it."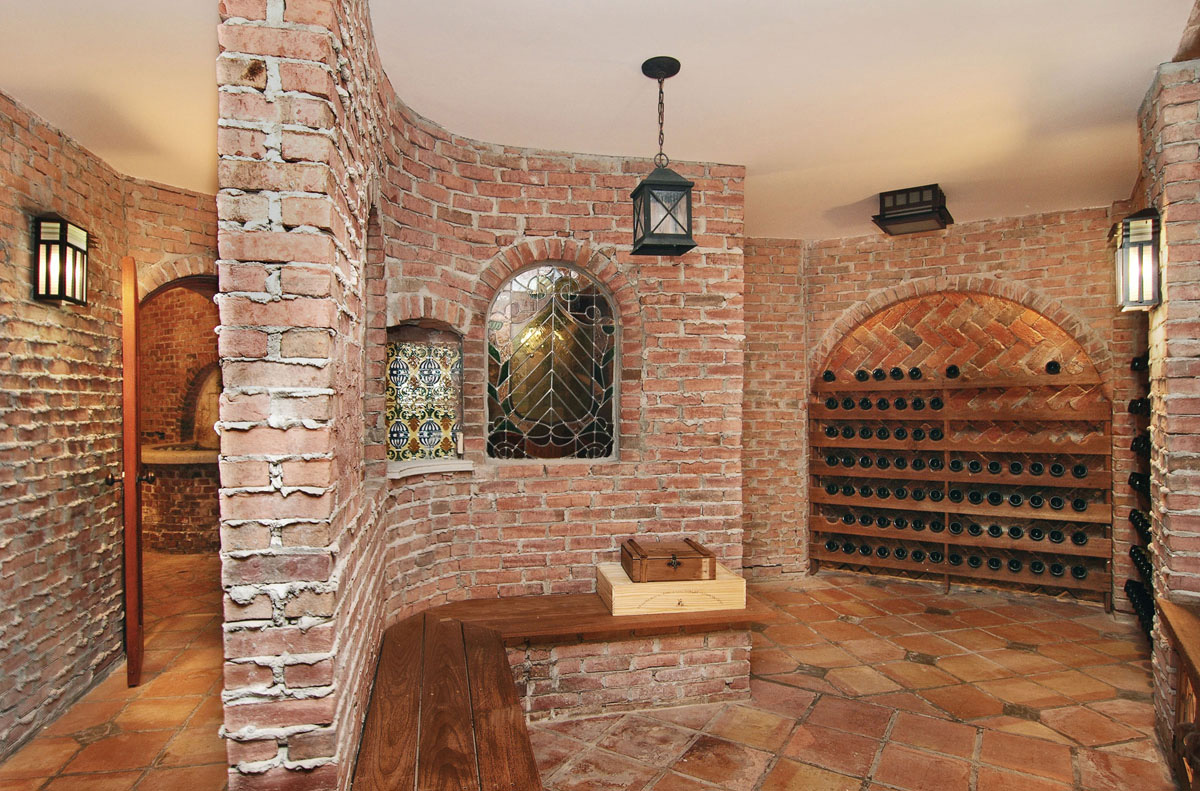 What's more, the system can be programmed to awaken you every day at 7 a.m. with your favorite song playing at a low level. Every 10 minutes thereafter, the volume of the songs and lights slowly increase until 7:30 a.m., at which point the shades automatically raise. "If your friends arrive early for dinner you can simply press the 'ambient' button and instantly the mood of the house is set with the perfect music and lighting," adds Uribe. "The system is easy and inexpensive to customize and update because everything can be done through the web remotely," says Greg Finger of HomeControlTechnologies.com.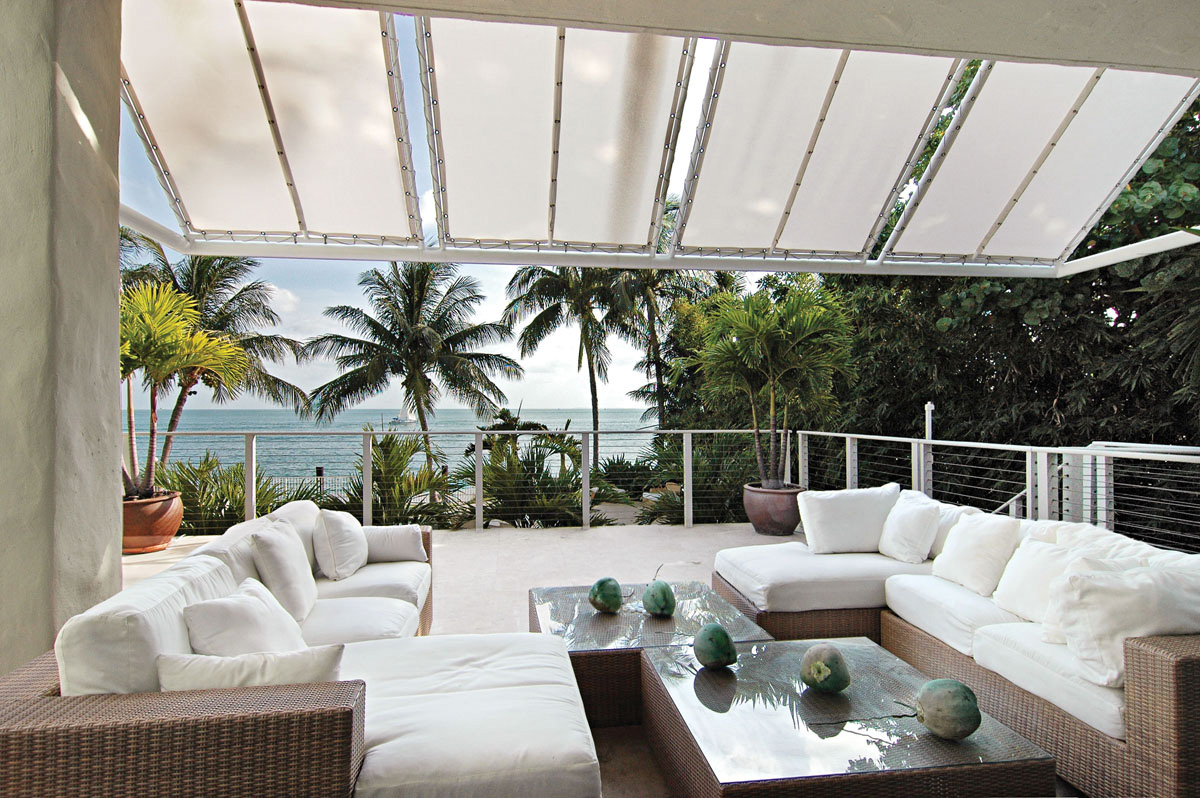 This island paradise getaway is the perfect blend of nature, design and technology and comes completely turn-key because the home is being sold as you see it, since it was custom-designed, furnished and equipped under Cher's direction by renowned designer Catalina Echavaria. Just bring your toothbrush and enjoy island living at its finest.