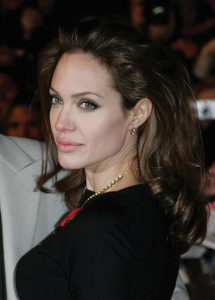 Angelina Jolie
Mysterious Girl
If you love her brazen beauty as much as we do, follow these simple steps to make this look your own.
› Step 1: Wash your hair with Phyto Curl Shampoo and dry softly.
› Step 2: Add a small amount of Phyto Curl Spray to stimulate curl.
› Step 3: Put the rollers on and blowdry hair with hot air.
› Step 4: Once hair cools down, remove the rollers and style with your fingers.
Eva Longoria
Sultry Siren
If being casually sexy is your goal, this loose updo will get the message across perfectly.
› Step 1: Begin with dry hair. Apply a nickel-sized amount of Phytobaume Conditioning Cream throughout the outer surface, distributing it lightly and evenly.
› Step 2: Rush hair back, up and away from the face, and allow it to fall in a loose off-center part.
› Step 3: Gently finger-comb the back and sides of the hair into a low ponytail. I recommend using an elastic. Note: Don't pull too tight!
› Step 4: Wrap the ponytail around the base of the elastic. You'll need 8-10 hairpins to anchor it against the nape of your neck. Spray with Phyto Instant Hold Spray.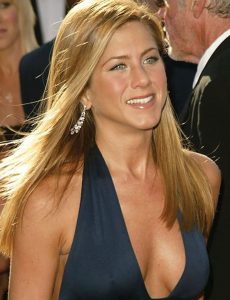 Jennifer Aniston
Girl Next Door
If you want to keep it simple, this straight, super-sexy look should make him take notice.
› Step 1: Start with Phytoneutre Shampoo. Towel-dry flat and add leave-in Phytobaume Conditioner. This will help make hair flat, soft and much more pliable.
› Step 2: Proceed with a combination of equal parts sculpting Phyto Wet Gel and work it through hair. This will help straighten and shine.
› Step 3: Blowdry hair with large round brush, focusing the nozzle of the dryer down the hair shaft.
› Step 4: Once hair is dry and as straight as you can get it, use Phyto Finishing Spray on a section of your hair, then flat-iron it. Make sure you don't brush it afterward.
SPECIAL GIFT
Make your sweetheart feel extra-special this Valentine's Day with a gift certificate to Trini in Private so she pampers herself before whatever special occasion you have planned. To give the experience of a lifetime, call 305.753.8187.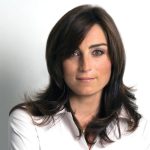 › Trini has spent the past 15 years revealing the beauty of stars in Paris and is now in Miami to share all her beauty knowledge and to take care of your hair and style needs in her own studio by appointment only. All products mentioned on this page are available at Trini Studio, 660 Crandon Blvd., Suite 108, Key Biscayne. For more information, call 305.753.8187.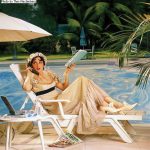 "It sometimes happens that a woman is handsomer at 29 than she was 10 years before"
— Jane Austen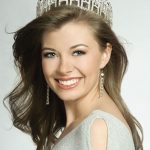 Beauty Score
If you want to have your photograph analyzed to see how beautiful you really are on a scale of 1 to 10 by non-biased beauty professionals that don't care about your feelings, visit BeautyScore.com.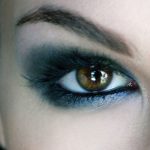 Brown Eyes
Most men agree: They trust and respect women with brown eyes more than they do any other color. And for those light eyes out there thinking of fooling nature: Colored contacts don't count!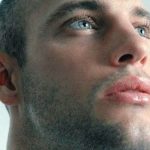 24-hour Shadow
Forget the 5 o'clock shadow. Women like men who constantly have facial stubble. Instead of shaving with a traditional razor, opt to trim your face with hair clippers at a zero setting.