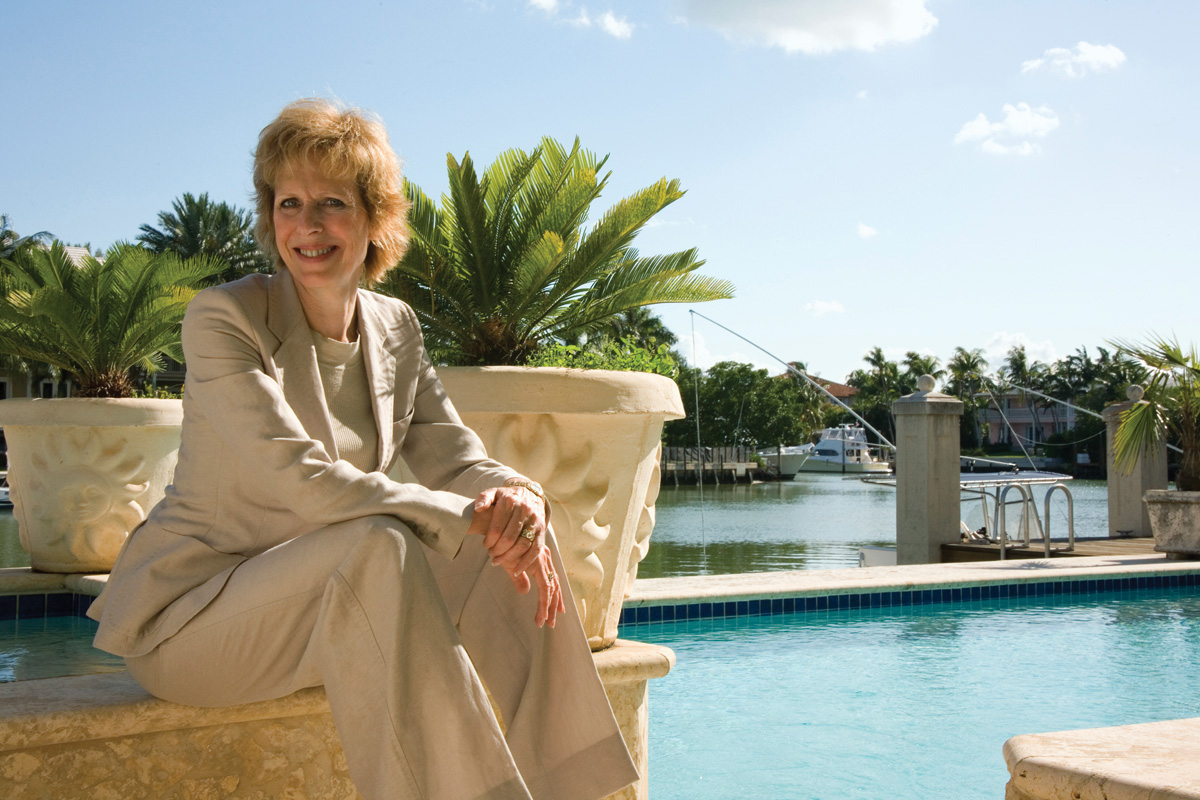 Key Biscayne resident Pamela Conover didn't need to name the boat she was building. It already had one: The Queen Mary 2, an $800 million, 151-ton transatlantic oceanliner which is the biggest ever. Is that cool, or what?
During the time she was the president and CEO of the Cunard Line, Conover had to be sure her team of dozens of experts for Queen Mary 2 were coordinated and working in the same direction. Her milestones were cutting the first piece of steel and the initial float-out of the ship. "My job wasn't simply to get the ship built, but to sell the tickets that would return the corporation's investment," says Conover. "During the build, the marketing and sales process was going on simultaneously."
Conover is the first woman to be president and CEO of three major cruise lines: first it was Greece's Epirotiki Line, then the Cunard Line and most recently Seabourn Cruise Line, a Carnival Corporation unit.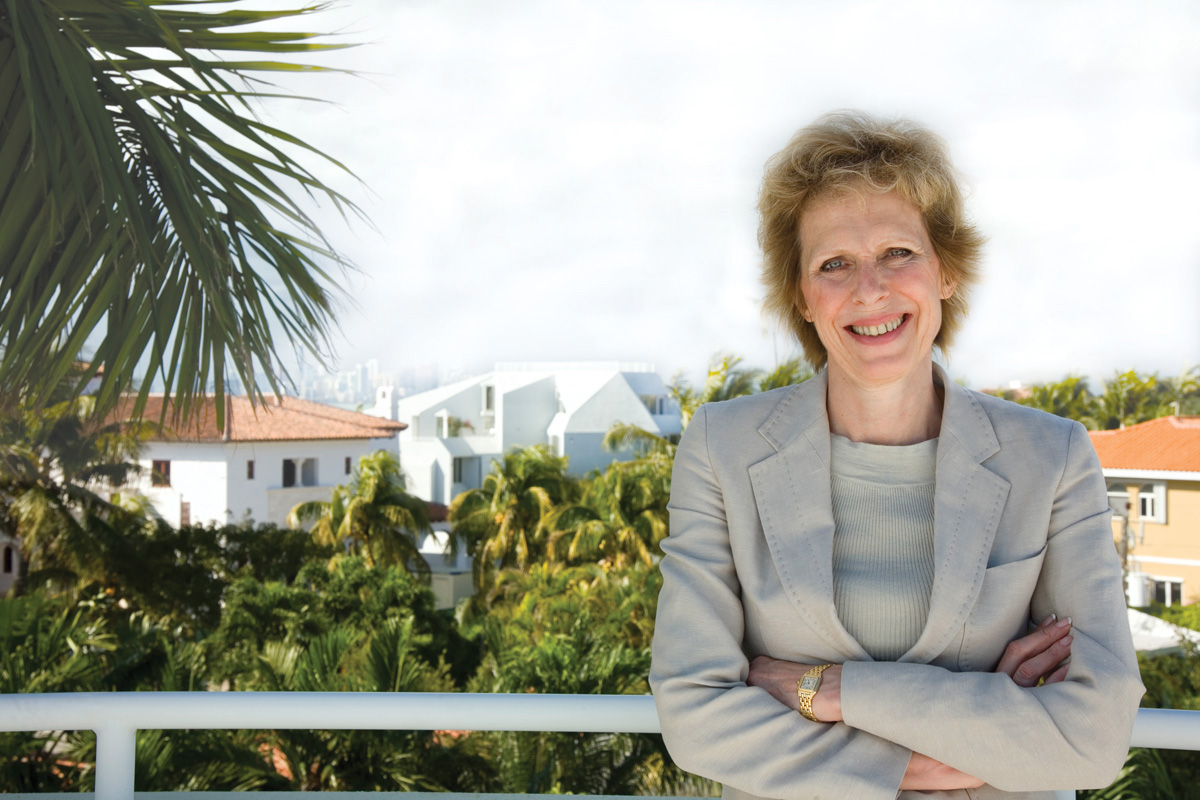 Pam, as she is informally known around the office, was greatly influenced by her father who began as an entry-level worker for a British trading company in Bangkok and rose to company vice-chairman in London. "He was always meeting and entertaining for business and we were always brought in and introduced," she says. "As a child, I naturally learned a lot about social styles from watching the interaction between my father and these executives. I suppose that grounding prepared me for the interpersonal part of being an executive. We also traveled back and forth to England, which instilled in me a love of travel."
Conover would go on to head the North American shipping finance division of Citibank, where she helped Carnival and other cruise lines expand their fleets. In 1988 at Citicorp, she arranged financing for Carnival's first acquisition, the Holland America Line, and arranged fleet expansion financing for other cruise lines. Later at Carnival, she would direct its acquisition of the Seabourn, Cunard, and Costa cruise lines. She was named Seabourn's president and CEO in November 2006.
When Conover isn't traveling to the Italian shipyard where Seabourn's new ultra-luxury liners are being built, or visiting her ships whenever they are sailing, her leisure time is spent on Key Biscayne. "Everything we have and want is here on the Key," says Conover, who lives on the island with her husband, Ray Lutz, a former travel industry executive.
Of some 12 million passengers who took cruises in 2006, 78 percent were U.S. passengers. So what are the most popular destinations? "The Caribbean and Alaska are still great markets for cruising," says Conover. "We have seen increasing interest in cruising to Europe, especially when people understand the value of paying for the cruise in dollars versus a land-based European vacation paid in euros. With Seabourn, our ships cruise to Europe in the summer; in winter, one goes to Asia, one to South America and one to Central America."

Conover is also mindful that the female member of the family usually decides where to go on vacation. "The women are the ones doing the shopping, for the most part," Conover says. "We also heavily support the travel agent community, which has traditionally been a profession that attracts a large percentage of women. So our distribution channel is actually weighted toward women selling to women. As we go to market, we make sure that our brochures and marketing materials appeal to women."
And so it was fitting that two women, Pamela Conover and Queen Elizabeth II, stood together at the christening for Queen Mary 2 at Southampton in January 2004, from where it would sail to Fort Lauderdale. "It was truly an extraordinary moment for me when I greeted Her Majesty at the steps to the gangway and escorted her onto the ship for the christening," recalls Conover. "We had extremely detailed preparations and rehearsals — everything went like clockwork."
So where does the president and CEO of a cruise line like to cruise herself? "We don't have a favorite destination; everywhere has something different to offer," she says. "But to tell the truth, what we really love is to come back to the ship and enjoy the great food and service as you sail on to the next destination. It's like traveling in a wonderful small hotel where everyone knows you, with no need to pack or unpack."
Conover says she decided to settle on Key Biscayne and make it her home because she loves island living. "There's a great sense of community and we have great neighbors and a great church, St. Christopher's by the Sea," she says. "I also like to jog with my dog in the morning and catch-up from work and traveling on weekends. I just finished the latest Harry Potter and just started A Thousand Splendid Suns."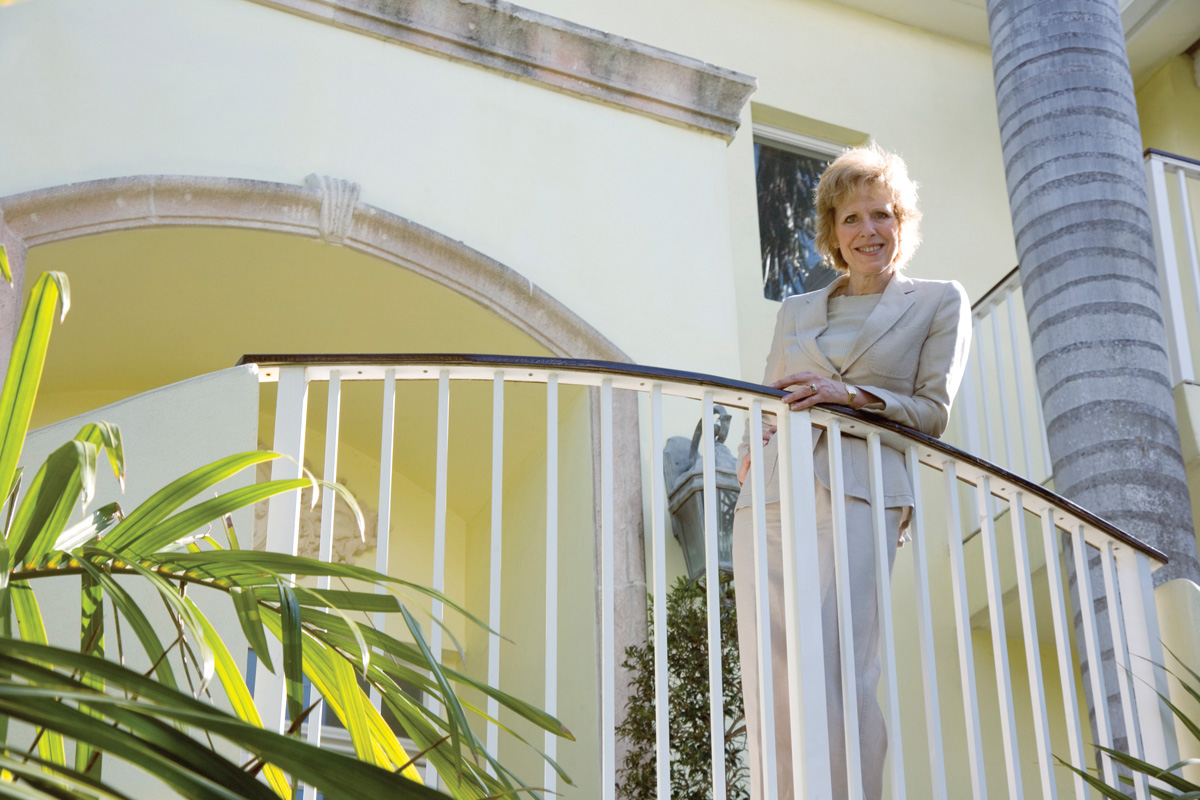 Conover says she also likes to shop on the Key to support all of the island's local businesses. "We are lucky to have a wide variety of shops," she says. "As for dining out on the Key, there are a lot of wonderful choices, but given my travel schedule, we honestly relish dining at home for a change."
The person who oversaw the building of the Queen Mary 2 and the new 32,000-ton ultra-luxury liner, Seabourn Odyssey, leaves her job at the office whenever she's back home in paradise. "We have the smallest boat in our harbor," Conover says. "It's hard to use Seabourn as a standard, so we just have a 21-foot Whaler to run around the Key." And with that in mind, it seems that great things do sometimes come in small packages indeed.