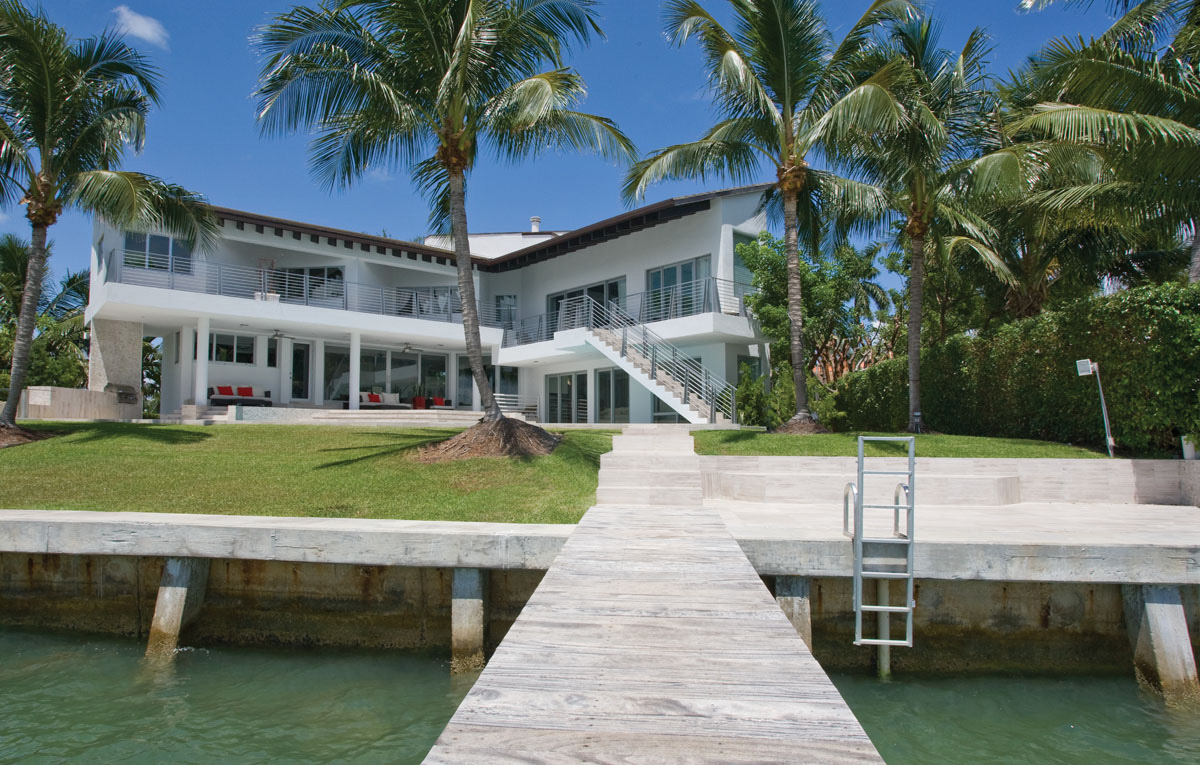 Breathtaking inside and out, this Key Biscayne estate features extensive attention to detail around every luxurious twist, turn and corner.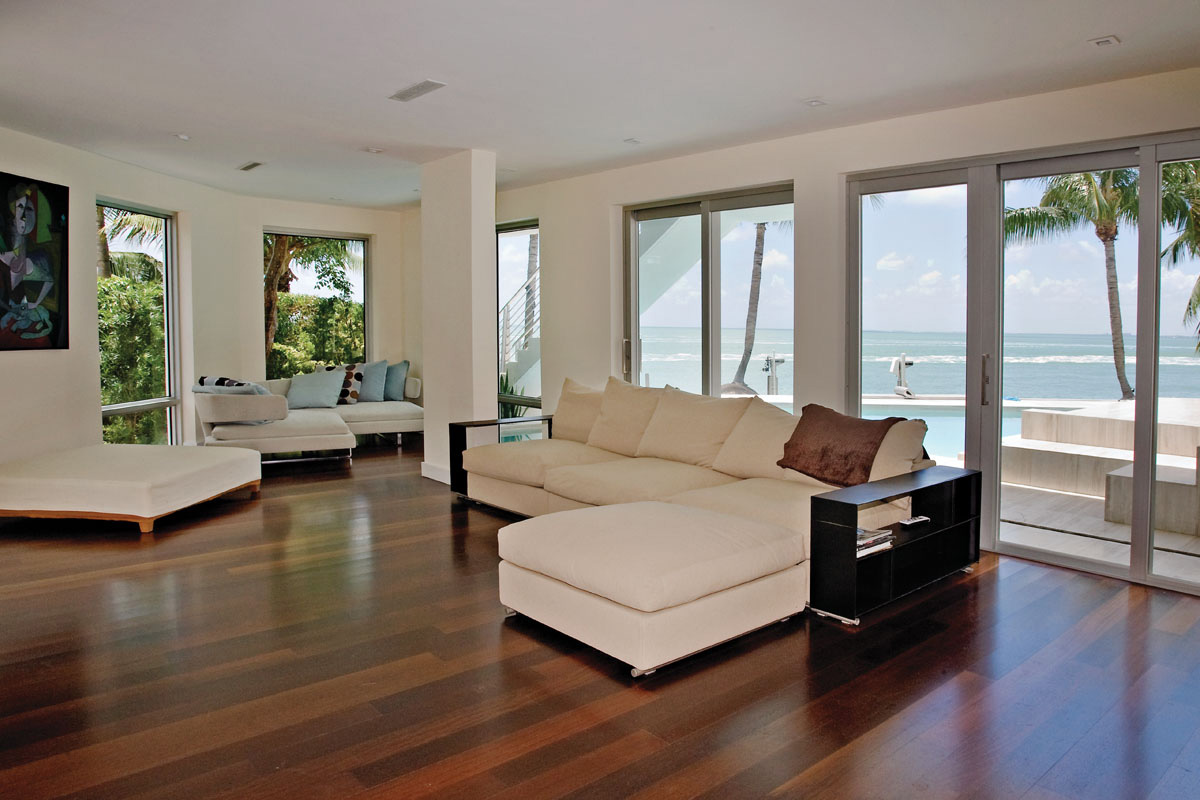 Opposite Above: The family room is the most outstanding open space in this home, uniting you with the ocean and surrounding nature. Brazilian walnut floors throughout make all the interior spaces at once elegant, sophisticated and unique.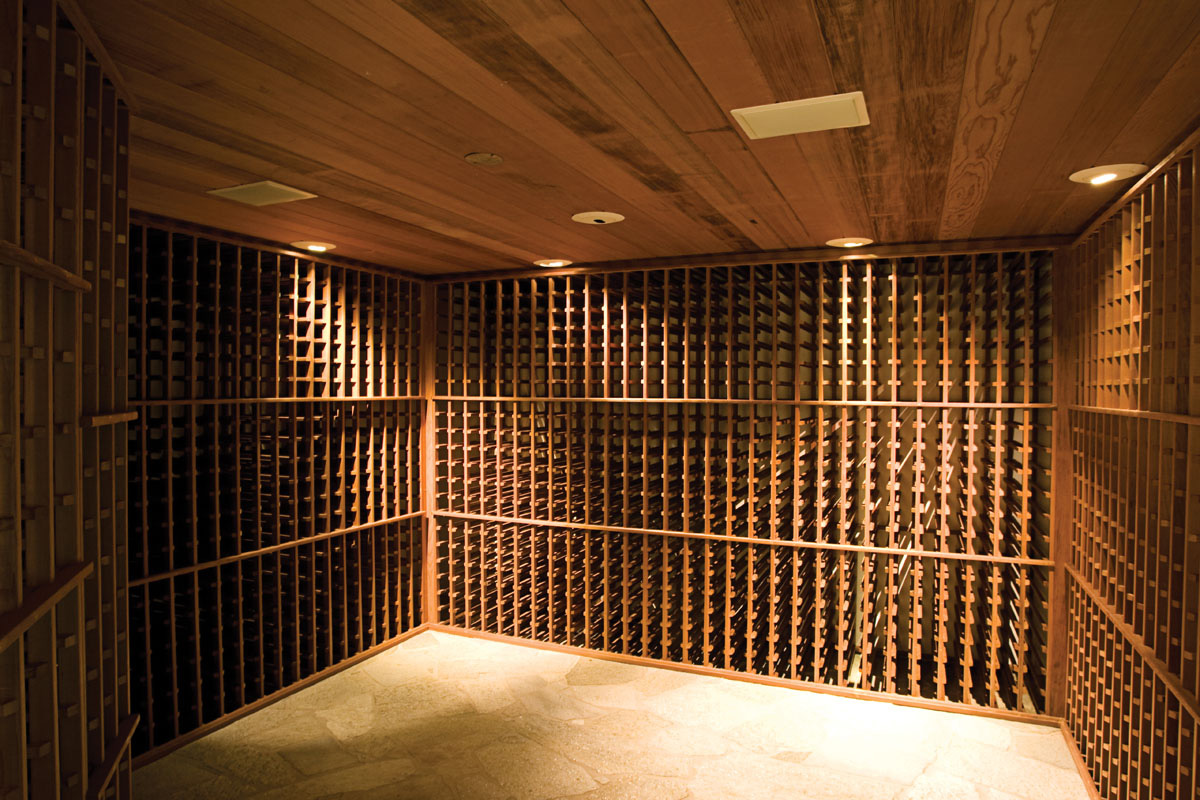 Opposite, Bottom Left: The wine cellar holds up to 1,600 bottles and serves as the perfect "cave" for those who enjoy keeping good wines.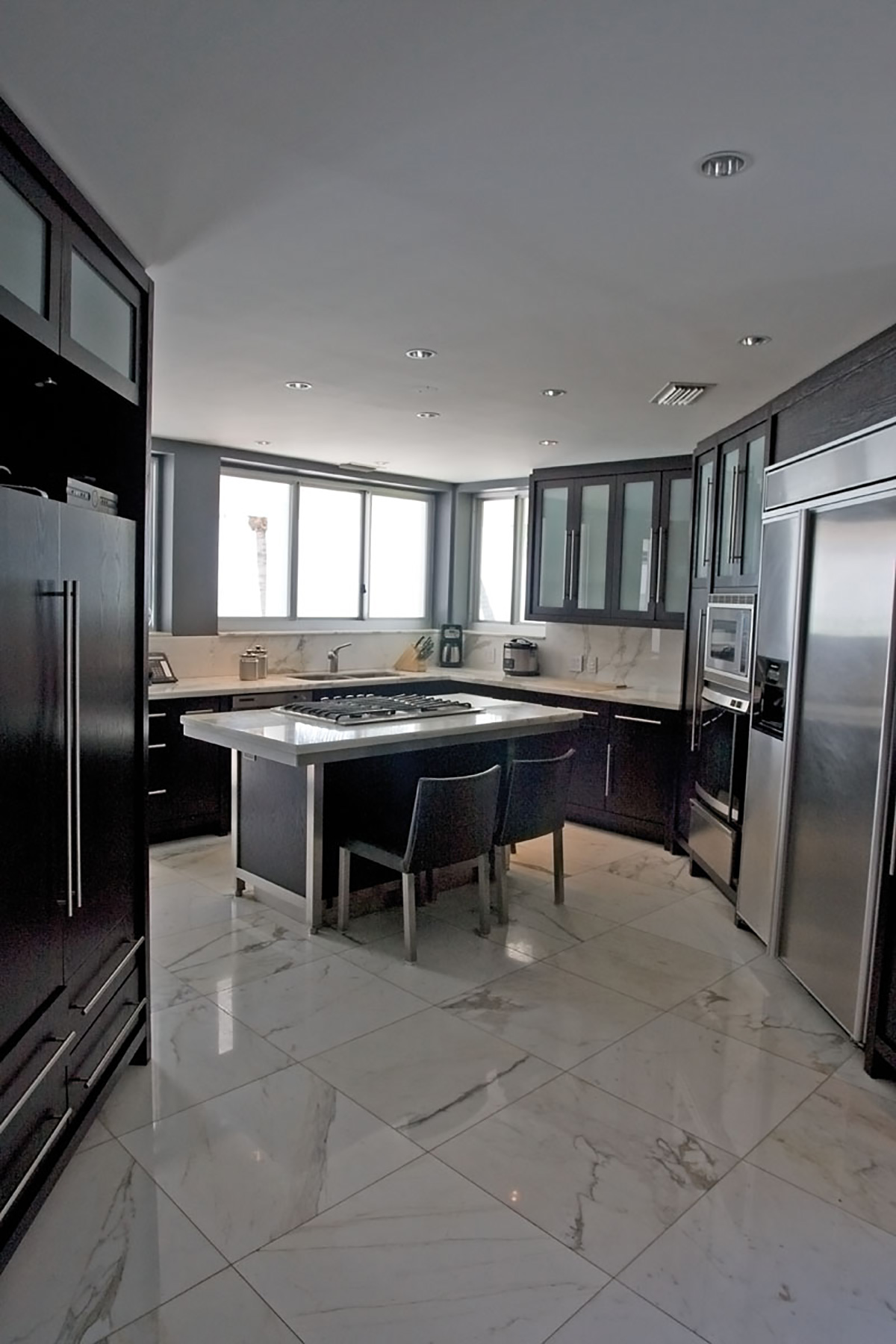 Opposite, Bottom Right: The kitchen is in dark wood with great cabinets…it's not open to the living room and dining room to give it privacy.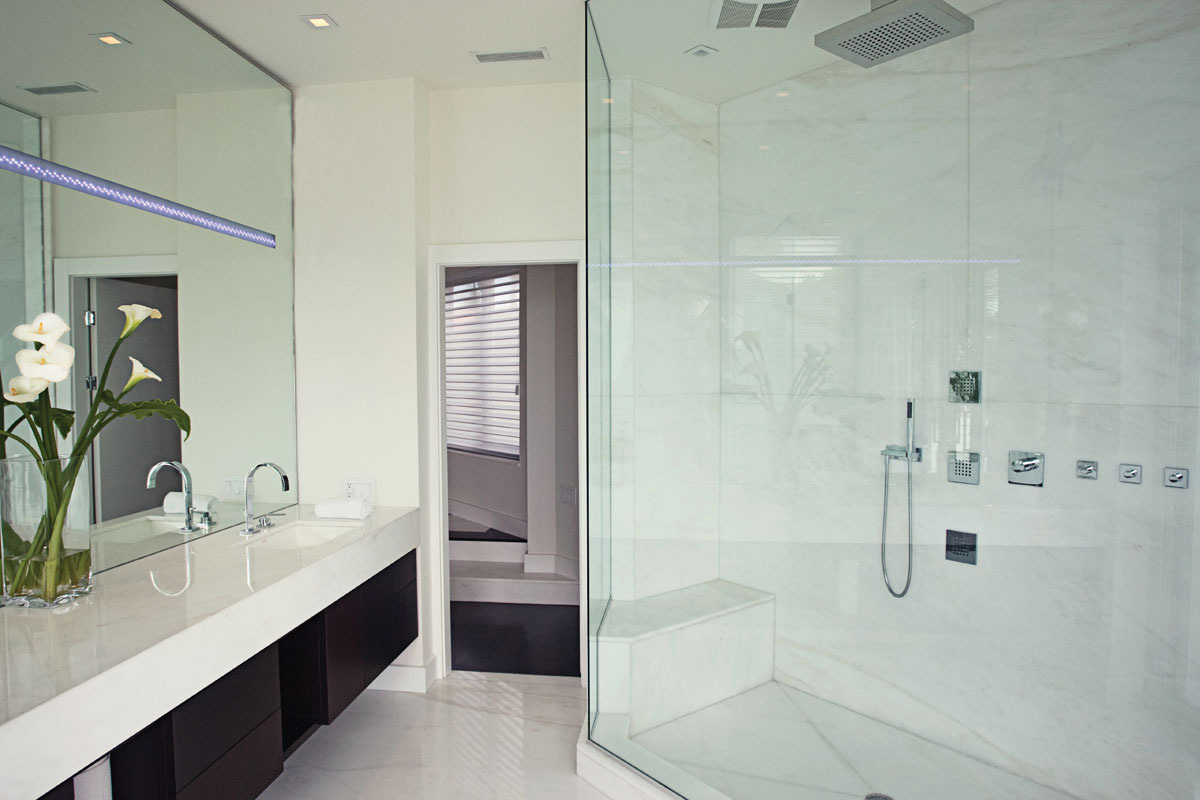 Above: The most spectacular master bath in Key Biscayne features mystery white marble and a spa shower that'll let you relax while you're enjoying the views of the bay. Simple, modern and exquisite.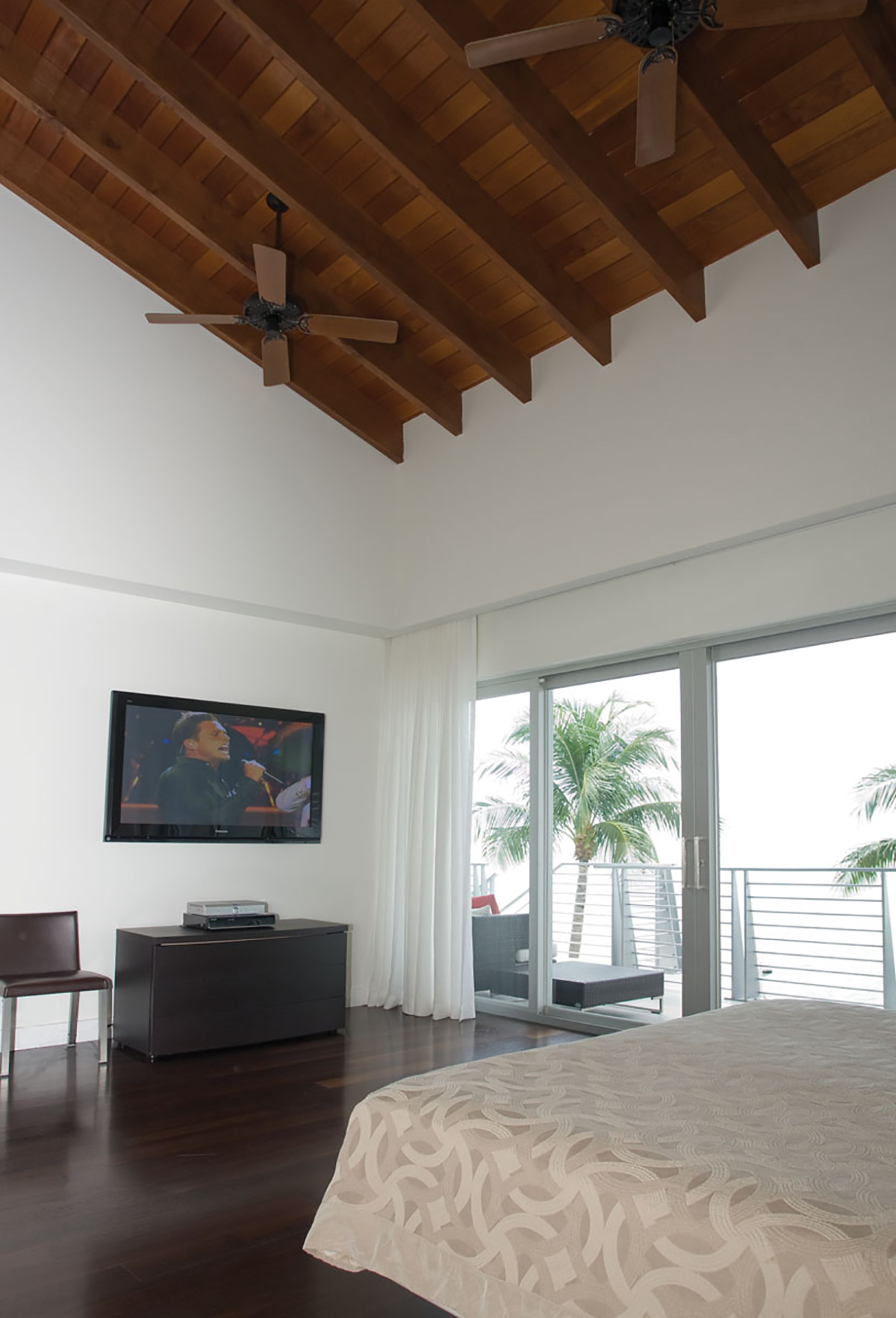 Left: Located on its own wing, the master suite features very high ceilings and a private area for a separate office, workout room or sitting area.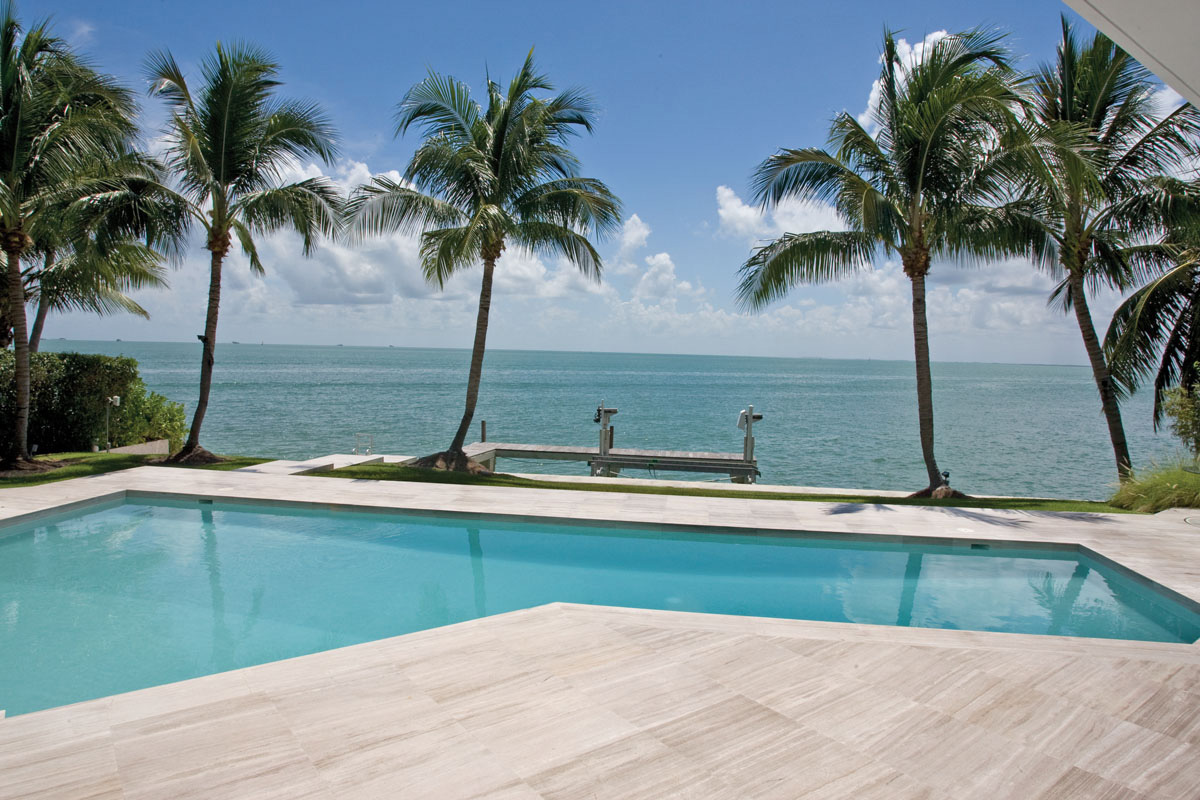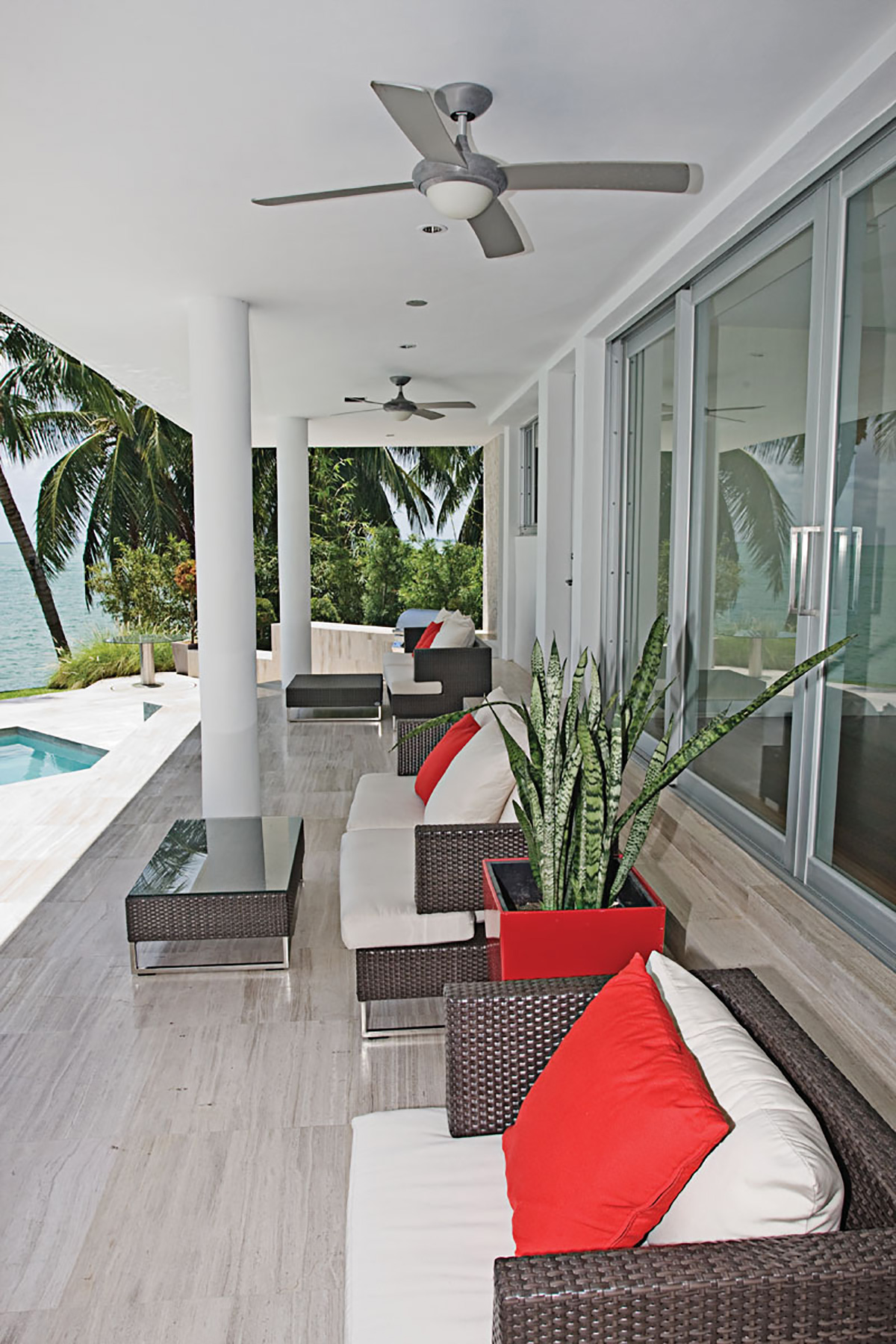 Above & Below: Every inch of this home's backyard and terrace area makes you feel like you're on vacation as you catch the breeze and enjoy the view.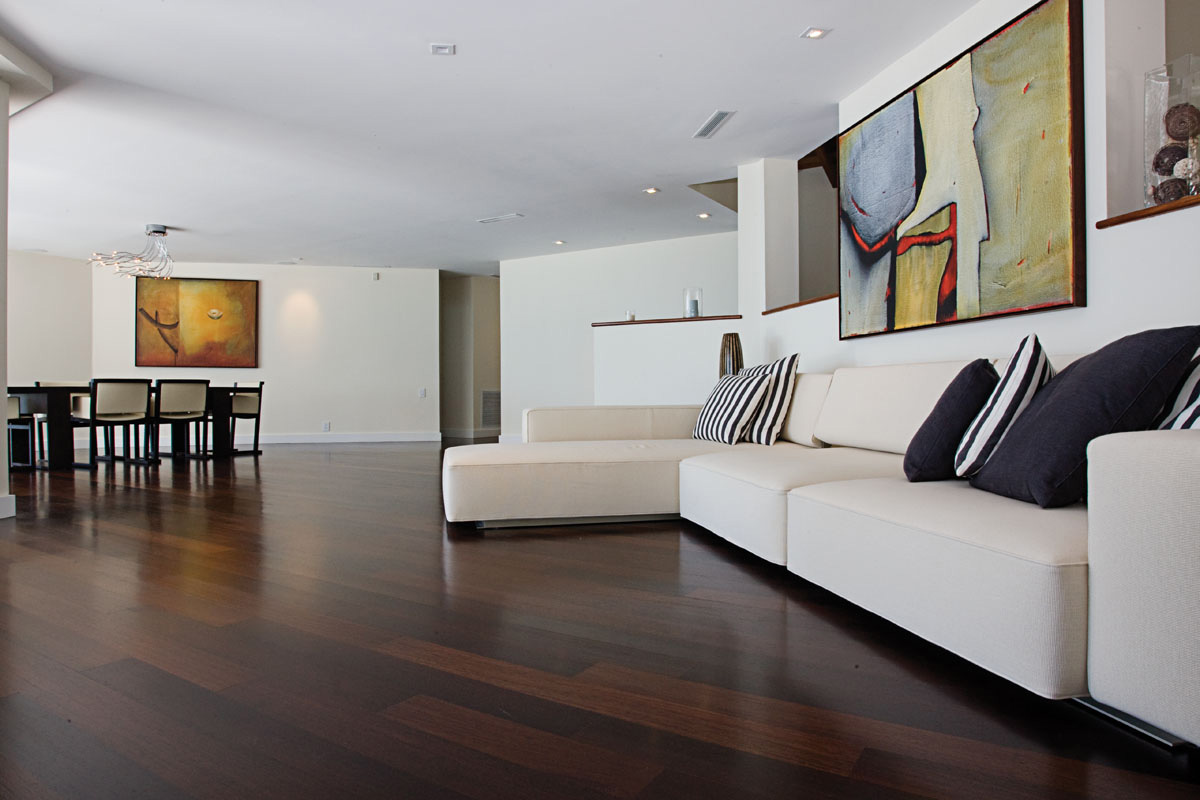 Opposite, Above: The living and dining room are the center of this magnificent home. From this room you can enjoy all the incredible views and the peace of watching the boats and sometimes the dolphins that swim by your own backyard.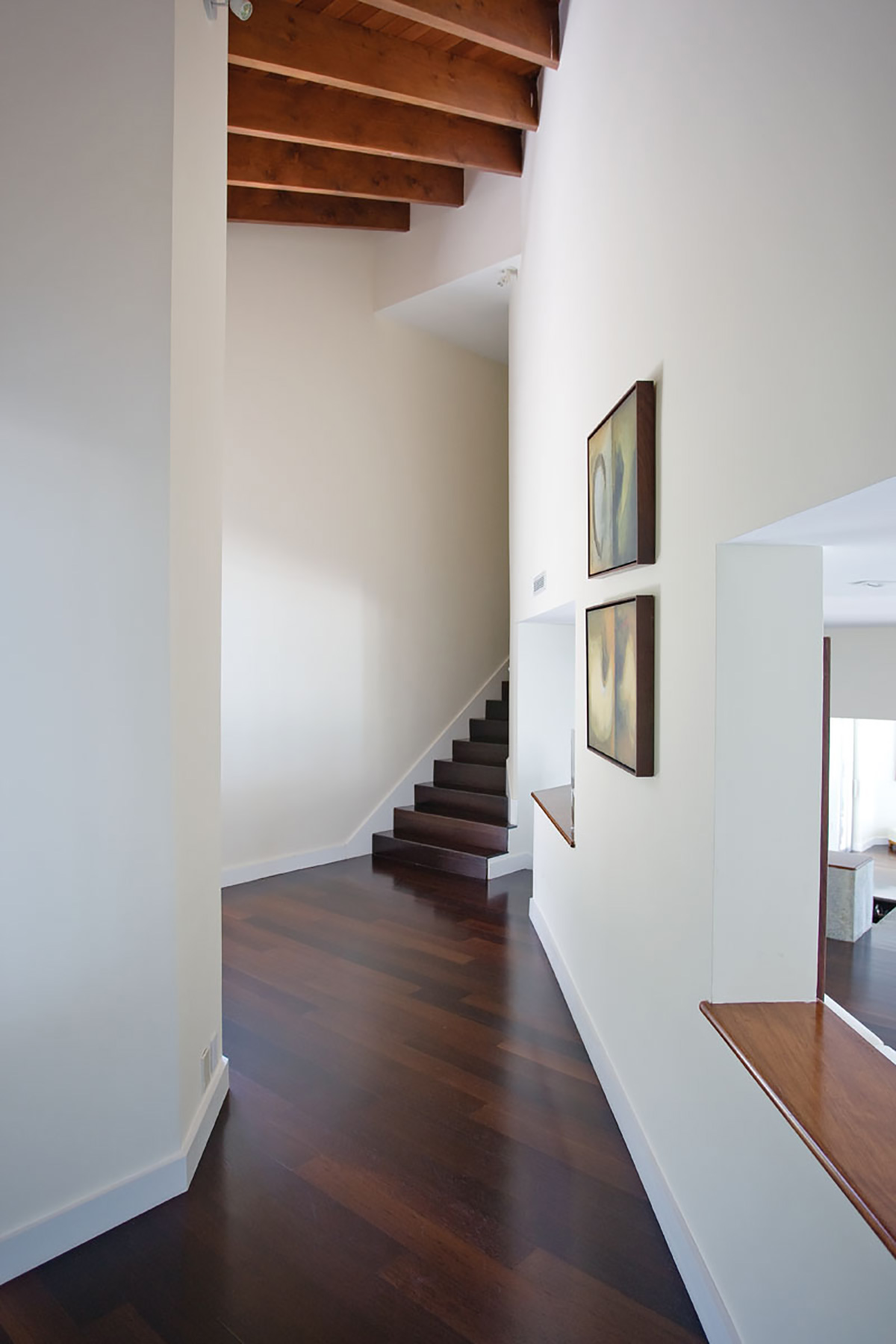 Opposite, Bottom Left: There's wood on the floors and on the ceilings throughout this home, creating the perfect contrast with the white walls that make this home flow with harmony.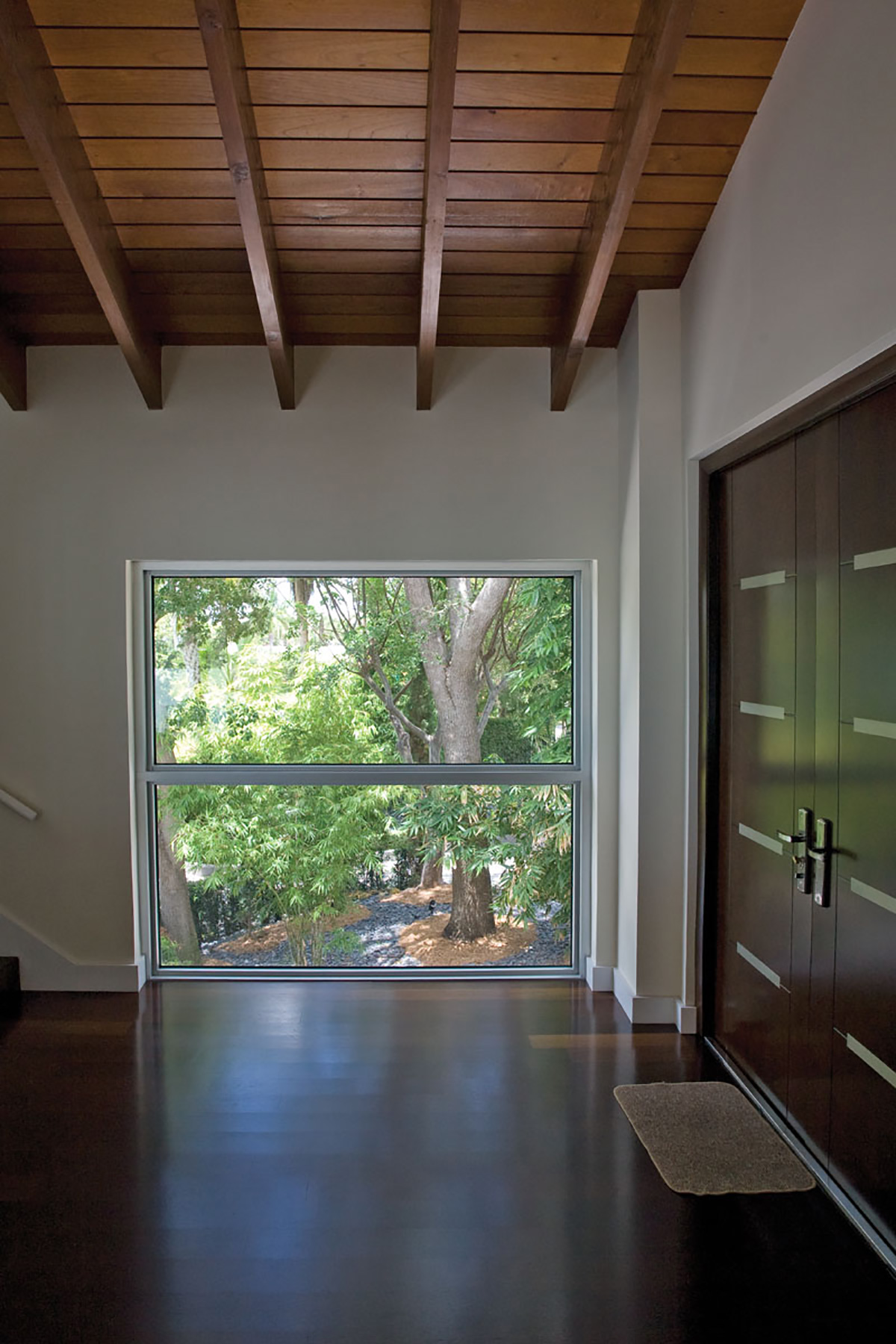 Opposite, Bottom Center: The entry door is simple but beautiful. The foyer has a big window that showcases the beautifully landscaped gardens.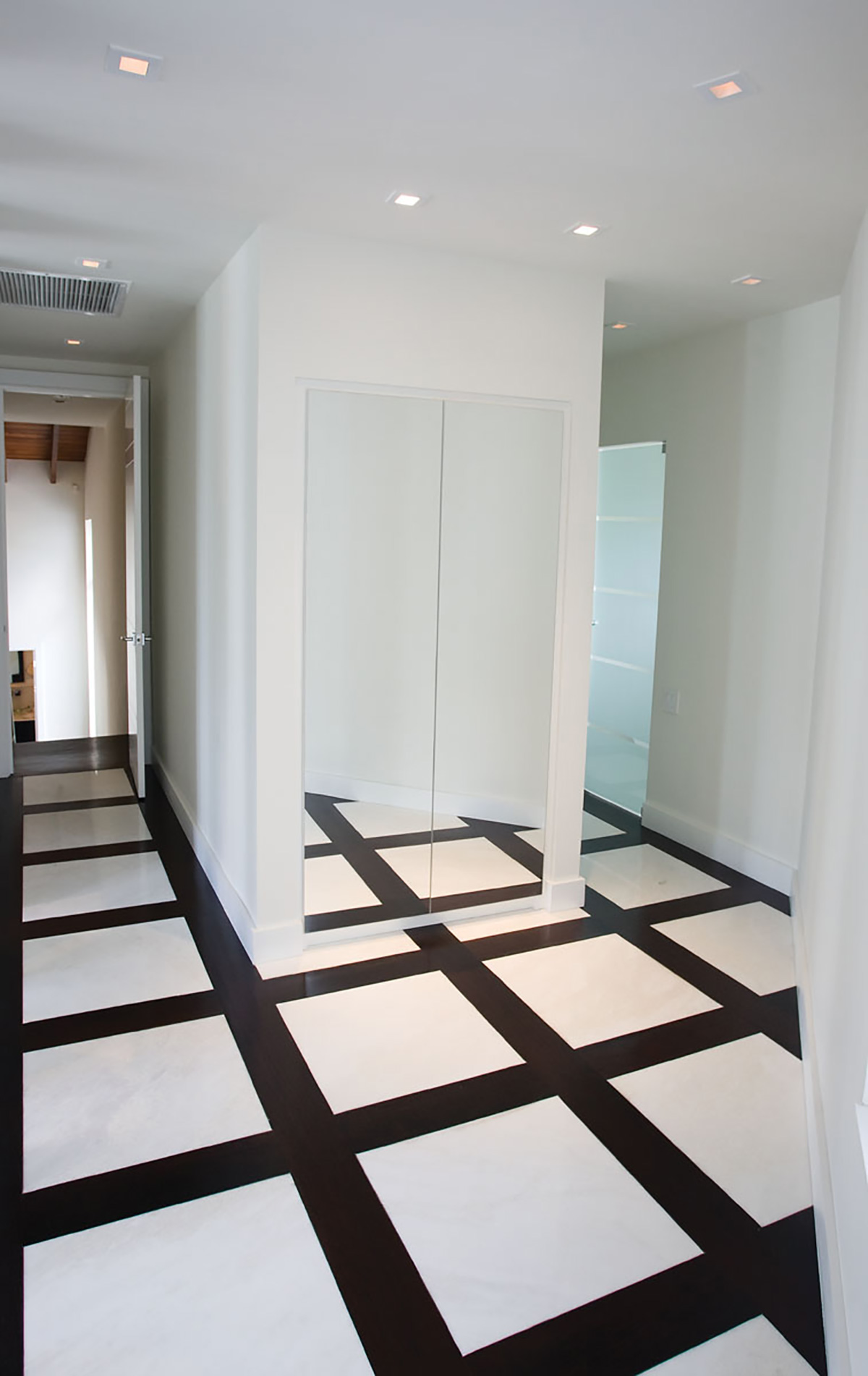 Opposite, Below Right: The combination of marble and wood in this area of the master bedroom is a testament to design and creativity.