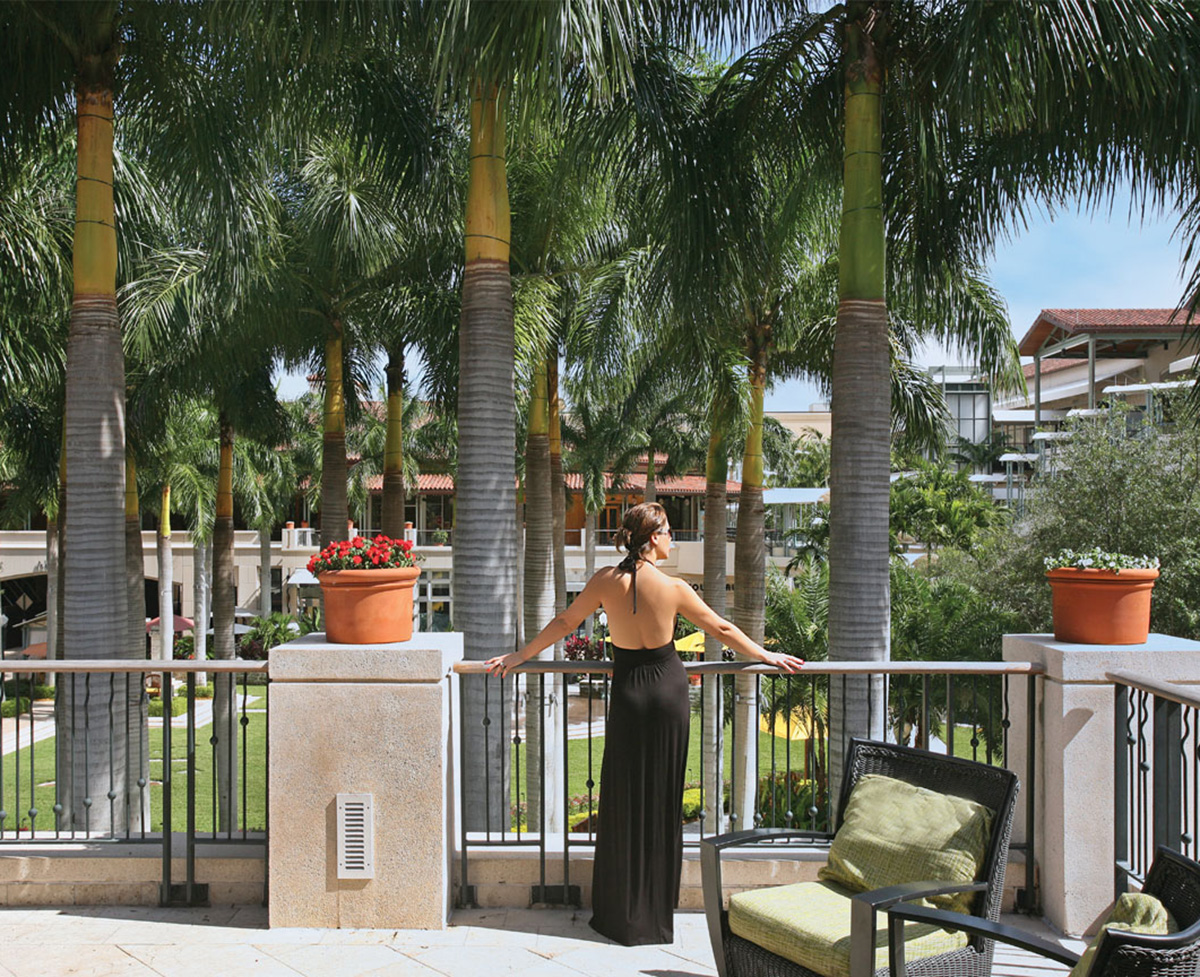 Close your eyes and imagine a Mediterranean-style destination where breezy tranquility meets tropical style. A place where families stroll, pets frolic and personal shoppers strive to help you check off your checklist. Now open your eyes, grab the kids and dog, get in your car and drive over to Village of Merrick Park in Coral Gables, a shopping mecca where anything is possible every day of the week.
"Village of Merrick Park is a true lifestyle center, where all your needs are met in one place," says Maria Llorca, Senior Marketing Director. "Lunch, dinner, happy hour? It's here. Shopping for yourself, your family, your home? It's here. Health and beauty on your agenda? Workout at Equinox, pamper yourself at Elemis Spa or get yourself looking your very best at Soluna Aesthetic Center or the offices of internationally recognized Dr. Frederic Brandt (a.k.a. 'The Man Behind Beautiful Skin') and Dr. Bernard Nusbaum of the renowned Hair Transplant Institute of Miami."
Opened in 2002, Village of Merrick Park is named in honor of George Merrick, who developed "The City Beautiful" in 1925. The legendary developer was also the inspiration for the four landmark bronze sculptures that decorate the central garden. Anchored by Neiman Marcus and Miami's first Nordstrom, there are many other luxury shopping lures at Village of Merrick Park including several U.S. store debuts that further the destination's international appeal. Among them are: Argentina's Babycottons; Italy's Blumarine; France's Emilio Robba; Brazil's Carlos Miele; Spain's Mocali; Chile's Mosso; and Colombia's Silvia Tcherassi. There are also scores of other men's, women's and children's fashion boutiques, more than half a dozen gourmet restaurants and eateries as well as major home galleries and stores featuring some of the world's finest eyewear, jewelry, watches, footwear, accessories, leather goods, and beauty and personal services.
As one of South Florida's premier pet-friendly destinations, The Village of Merrick Park will launch "Doggy Days of Summer" events beginning July 12. Every Sunday from 2 p.m. to 6 p.m. throughout the summer, dog owners can bring their leashed pooches to the center courtyard for an afternoon of special treatment including photo ops with any $25 purchase. Several stores will also offer "doggy discounts." "Village of Merrick Park was created as a welcoming destination for the entire family," says Llorca. "We always strive to create events and entertainment options that will complement our unique shopping experience all year round."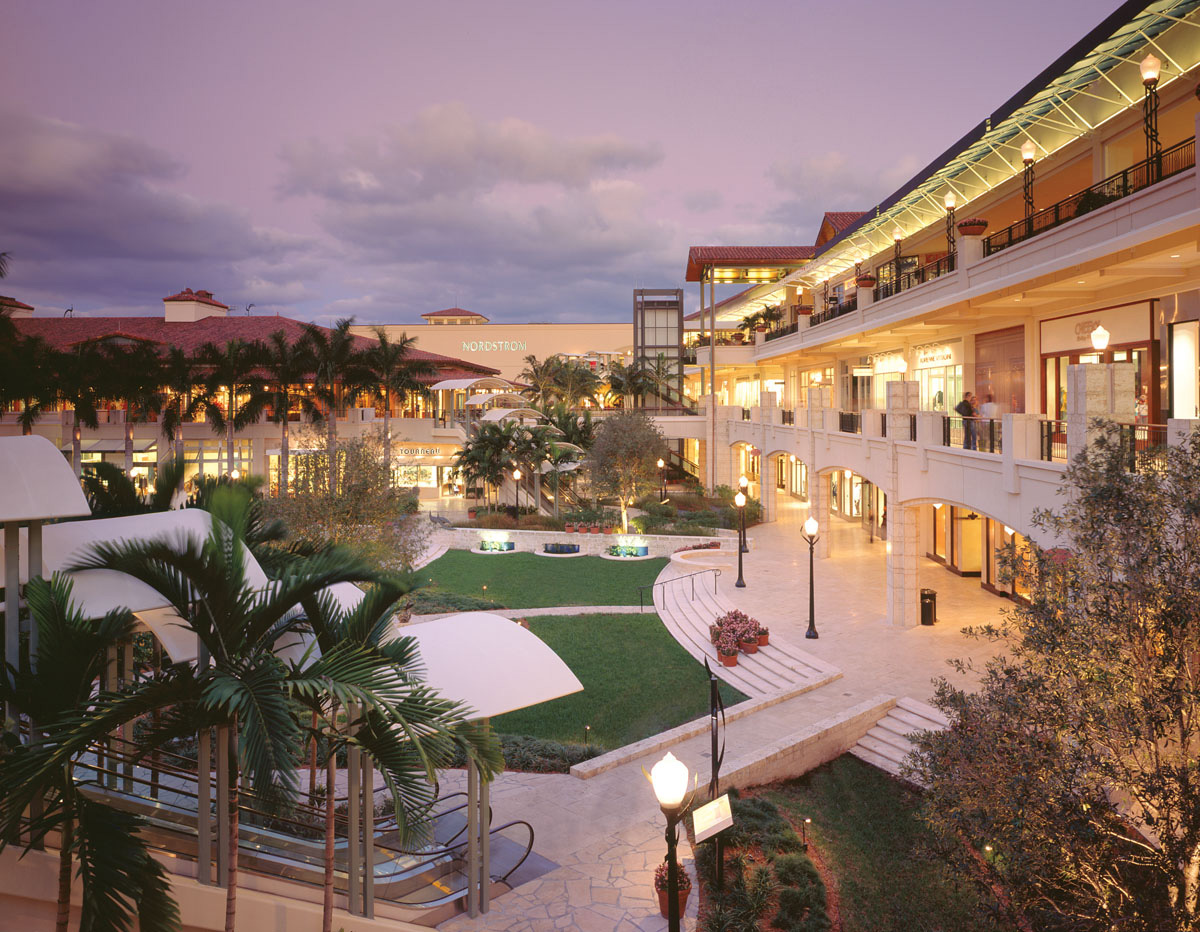 And anyone who's ever been shopping here will tell you they can't get enough — no matter what time of year they stop in. "Our superb experience guarantees shoppers come back for more," says Llorca. "They like that they can find everything they need in one beautiful setting — from special gifts at Tiffany & Co. and head-turning outfits at Neiman Marcus, Blumarine or Adolfo Dominguez to everyday 'great finds' at Nordstrom, Anthropologie or Banana Republic." They also offer extensive "home fashions" at Artefacto, Baker and Williams Sonoma Home. Combine that with the best customer service in town and breathtaking views from your lunch table at any one of the several fine dining establishments in the Village, and it's no wonder this place is any discerning shopper's dream come true.
Village of Merrick Park is located at 358 San Lorenzo Ave. in Coral Gables. It's Open Mon.-Sat. from 10 a.m.-9 p.m. and Sunday from noon- 6 p.m. For more information, call 305.529.0200 or visit VillageOfMerrickPark.com.