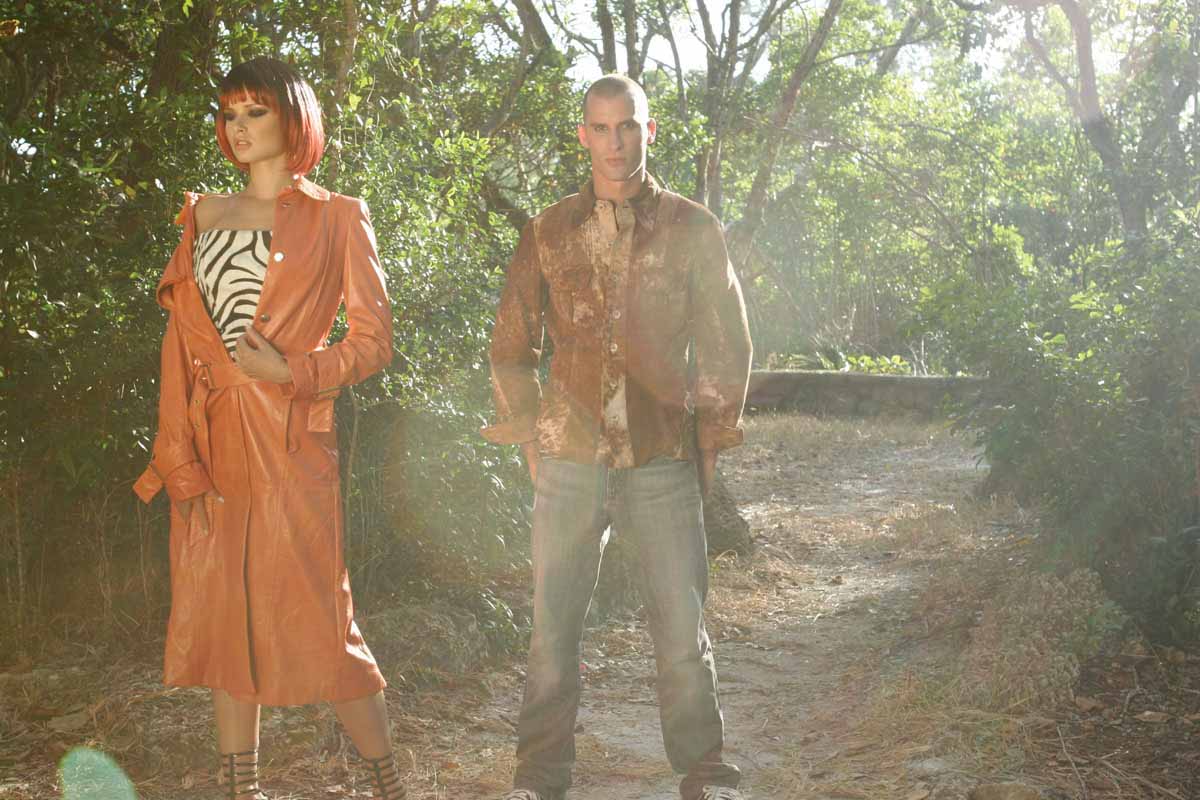 Style Path
When all roads lead to your wardrobe, make sure you have ample opportunities to mix-and-match prints, bold colors and threads. On Her: Zebra strapless bustier by Therapy; $350 at C.Madeleine's. Orange Leather Trenchcoat by Escada; $6,200 at Escada retailers nationwide. On Him: Jeans by Seven for All Mankind; $195 at Neiman Marcus, Merrick Park. Distressed brown suede shirt/jacket; $195 at C.Madeleine's.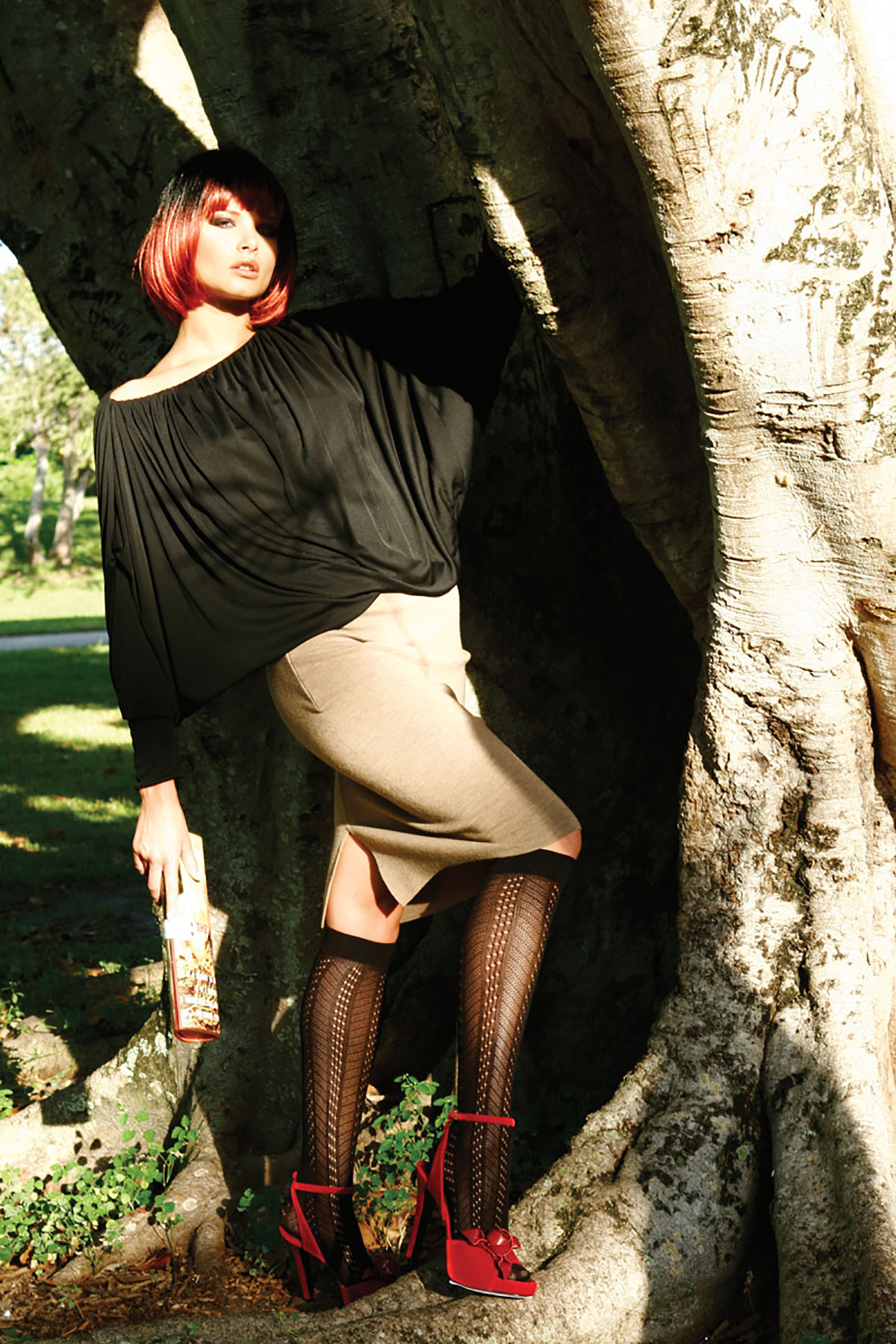 who's that girl?
If you want to have everyone in the room wanting to know your name and where you got your outfit, you have to make sure all the little details mesh. Black top by Giorgio Armani; $1,750 at Neiman Marcus, Merrick Park. Beige Hillary Skirt by Luca Luca; $490 at Luca Luca boutiques nationwide and LucaLuca.com. Knit leggings by Pierre Mantoux; $15 and red velvet shoes by Givenchy; $550, both available at Neiman Marcus Merrick Park.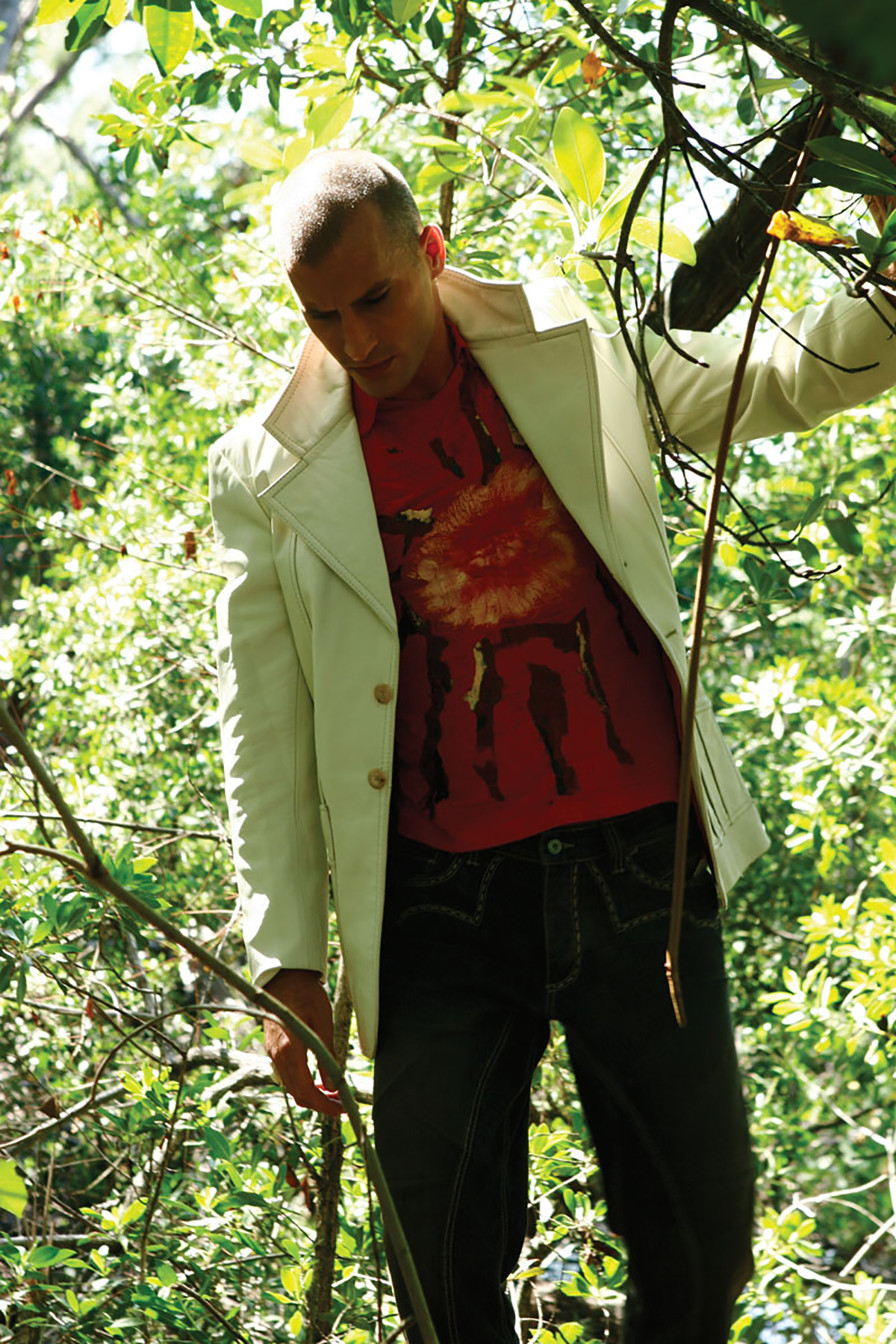 art attack
Creativity knows no bounds when it comes to fashion. Custom-made art shirts are the rage this season for casual, fashion-forward men looking to make a statement. Jacket by Goya de Espagna; $350. Red Art Shirt by & Couture; $250.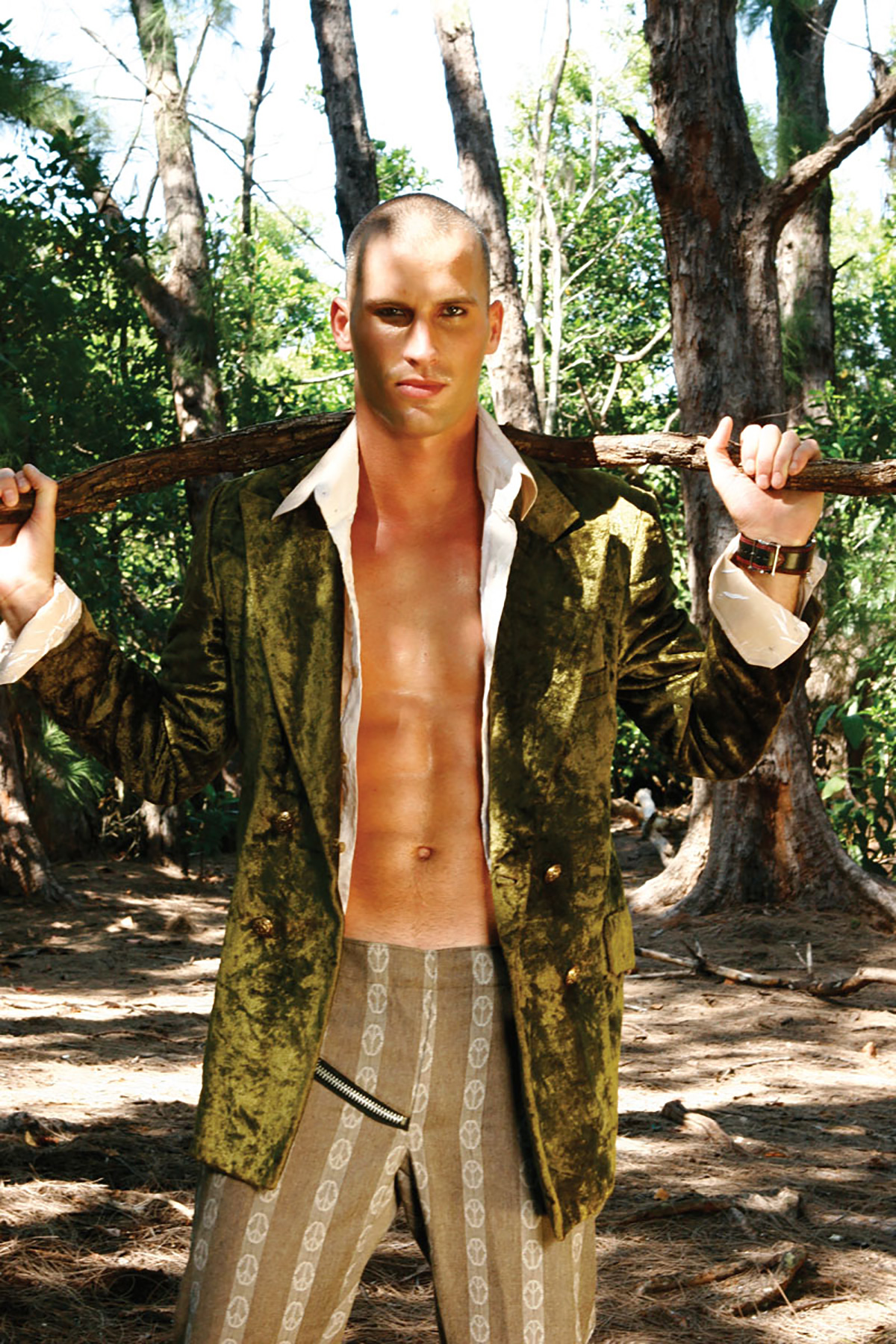 Power Pose
It's time to dust off your disco-era threads and head back onto the dance floor, give or take a few extra pounds. Peace Sign '70s Pants; $295. Beige wrinkle shirt by Imperial; $190. Avocado Crushed Velvet Jacket; $275. All available at C. Madeleine's.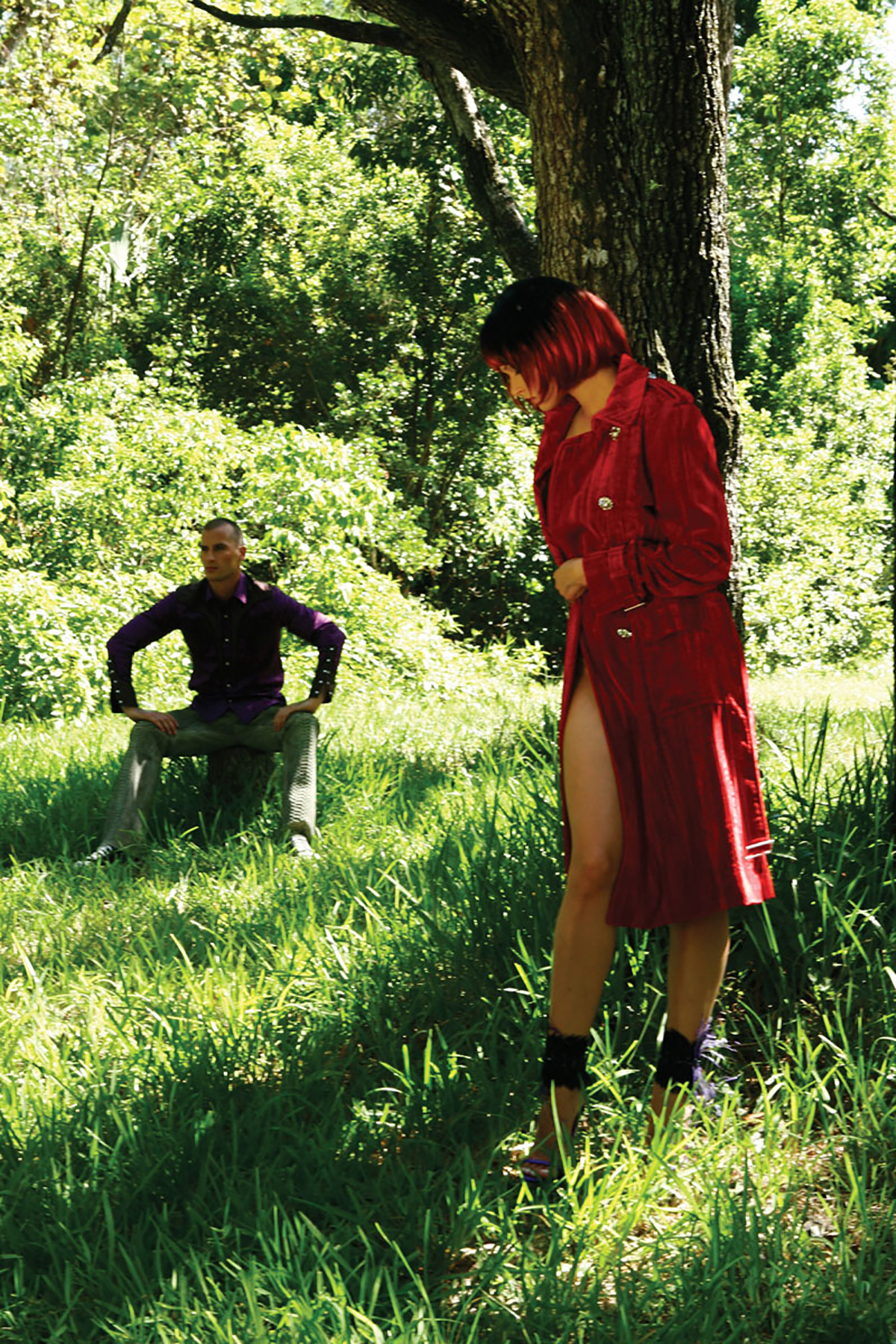 Colorful Closet
Rich purples and reds are hot this season and adds a splash of royal vibes to any event. On Him: Purple shirt by Christian Lacroix; $255 at Neiman Marcus , Merrick Park. Snakeskin Pants by Roberto Cavalli; $1,300 at C. Madeleine's. Black Converse sneakers; $42 at Converse.com. On Her: Red Crushed Velvet Trench Coat with crystal button details by Escada; $3,150 at Escada retailers nationwide. Purple Feather Shoes by Sergio Rossi; $1,350 at Sergio Rossi, Bal Harbour.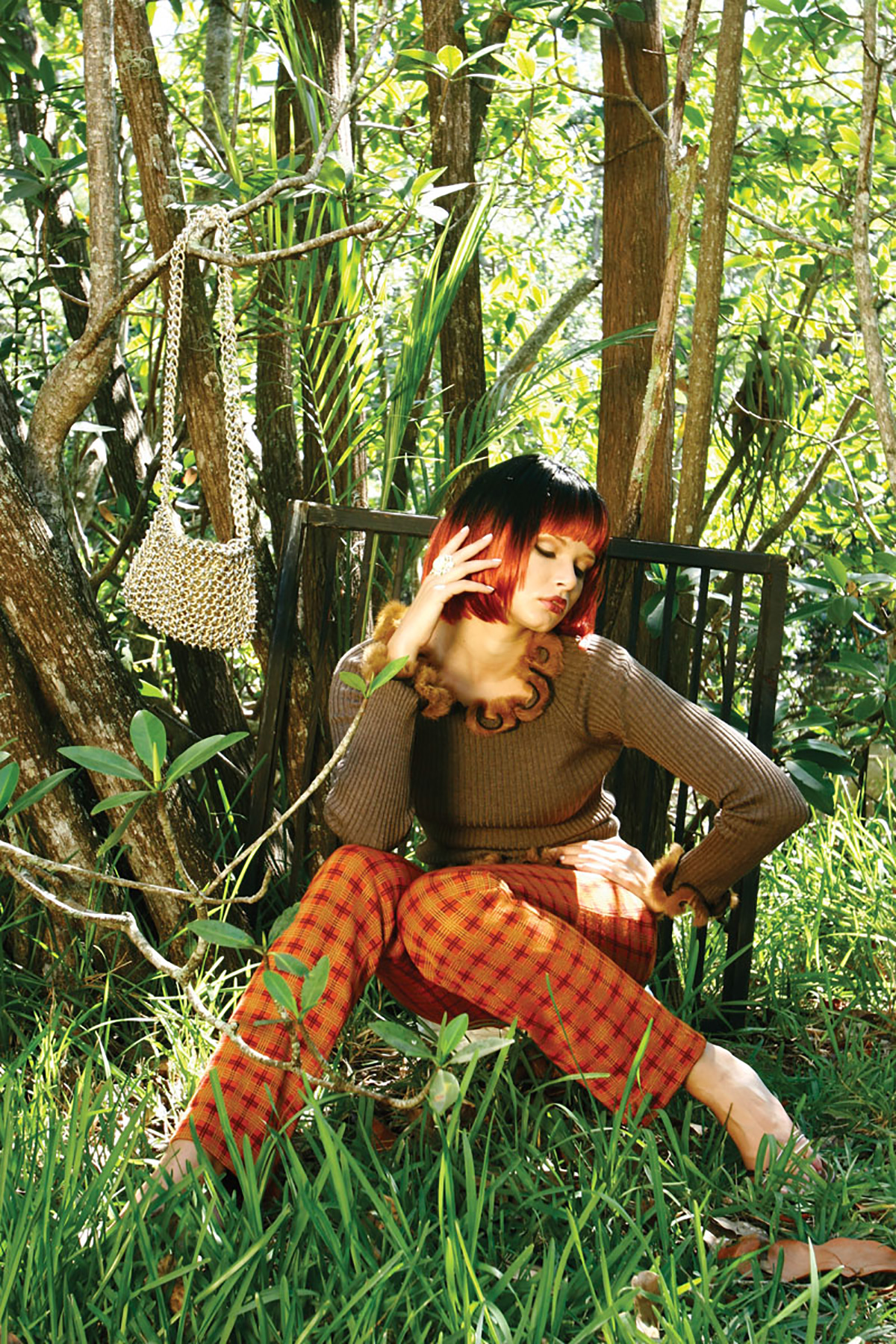 Sitting Pretty
Brown top by Jean Paul Gaultier; $575. Available at Neiman Marcus, Merrick Park. Plaid pants by Missoni; $275. Chain purse; $150. Both available at C. Madeleine's. White gold enamel and diamond skull ring; $4,500 at King Jewelers.