Related Group designs every project to stand out from the competition. No matter the price point, each of their projects is one-of-a-kind, always built from the ground up, specifically for the intended buyer. Casa Bella is no different.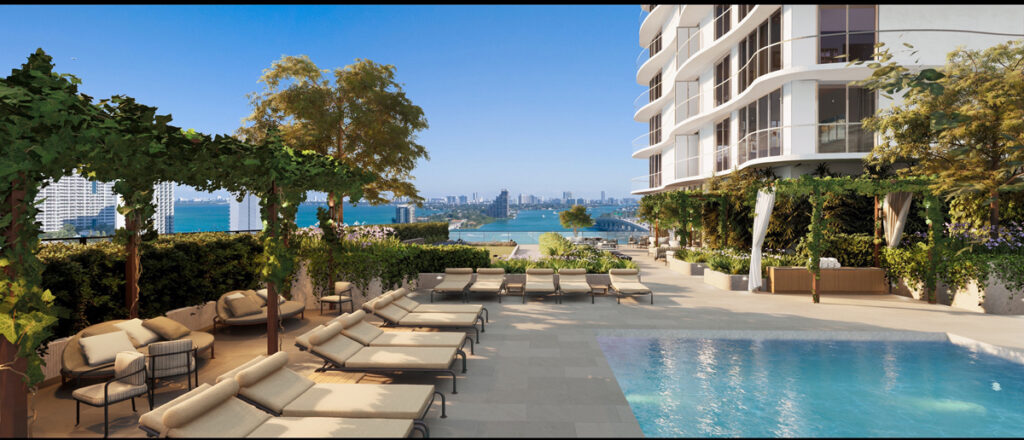 First, there's the tower's unmatched location, steps from the Pérez Art Museum Miami [PAMM], Frost Museum of Science, the Adrienne Arsht Center For The Performing Arts and the Arena, with robust transit options and convenient access to popular neighborhoods like Brickell, Wynwood and South Beach. Next is the building's world-class design. No other residential tower in the world, let alone in Downtown Miami, offers designs curated directly by B&B Italia and its Creative Director Piero Lissoni. Combined, these factors easily make Casa Bella one of the region's most exciting residential developments. "In recent years, Downtown Miami has radically transformed into a hub for the arts, finance, dining, culture and entertainment, and has rapidly become the neighborhood of choice for a new generation of highly discerning residents," says Nicholas Pérez, Senior Vice President at Related Group. "From the beginning, Related's plans for Casa Bella took this 'New Downtown' resident into consideration."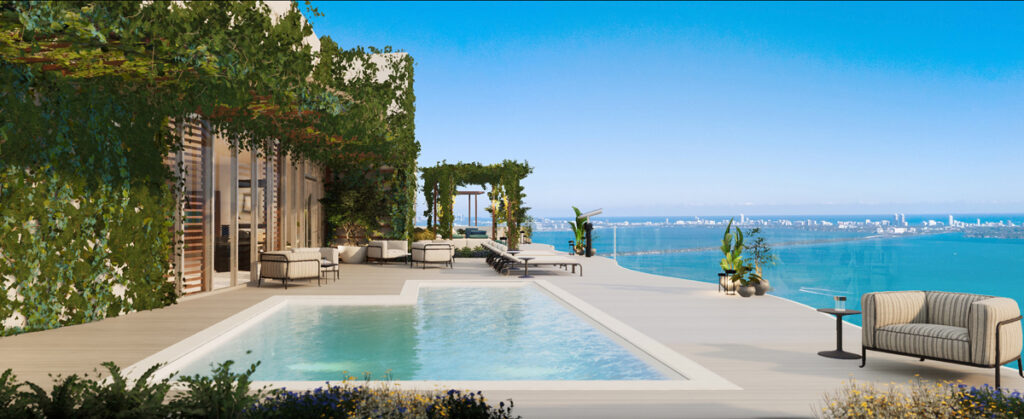 Built in partnership with Alta Developers, the 56-story condominium tower offers 317 luxury residences and takes a considerably upscale approach to interior and exterior design. Most notably, the building represents the first residential partnership for the famed Italian design house B&B Italia, known around the world for its high-end collaborations with legacy brands such as Rolex, Hermès and Rolls-Royce. With architecture by Arquitectonica and interiors by the renowned Lissoni and the B&B Italia team, every aspect of the building is envisioned as an oasis, offering a refined Miami aesthetic rooted in contemporary Italian design with the goal of bringing the best of the Italian peninsula to this bustling city center. "Related's resident-focused philosophy extends to its investment in carefully curated amenity spaces, which we view as essential for creating living experiences that enhance residents' quality of life," says Pérez. The development features two full floors of amenities, complete with dedicated entertainment spaces overlooking Biscayne Bay. These spaces range from a spacious party room to a wine vault and tasting lounge, as well as a top-of-the-line private theatre and co-working spaces. A world-class Wellness Center caters to fitness-minded residents, while the spa facilities offer an array of on-demand services.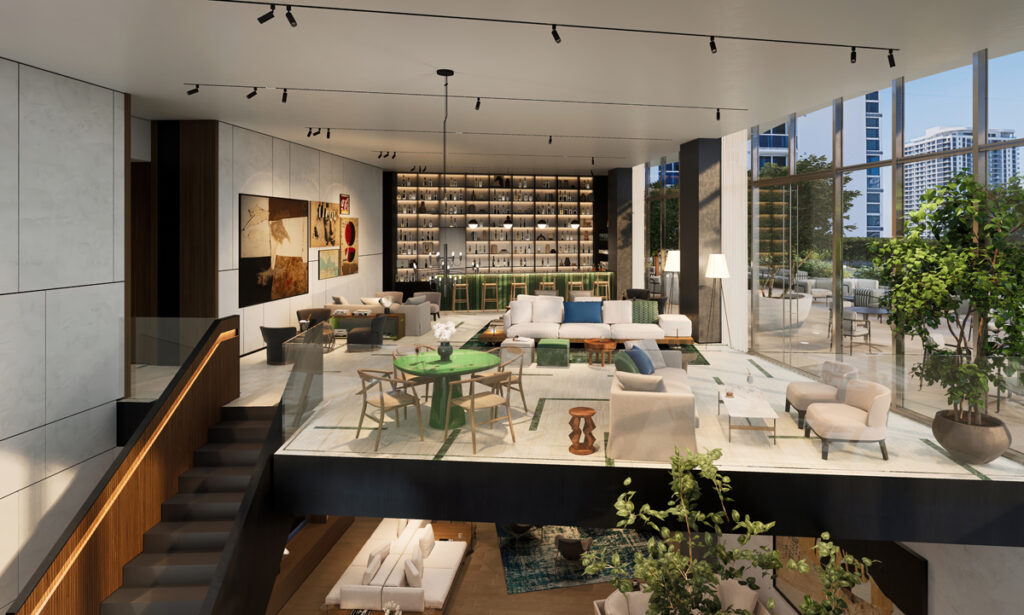 When it comes to the outdoors, landscape architect Enzo Enea envisioned a pool deck with lush Italian-inspired gardens. The 80-foot lap pool is surrounded by private cabanas and shaded lounge areas, as well as an open-air lawn for yoga and meditation. A poolside bar and Mediterranean café will have light bites and refreshments on offer. On the 56th Floor, residents can access the tower's rooftop pool and terrace, which is complete with a state-of-the-art observatory. "At Related, we are big believers in creating communities vs. one-off buildings," Pérez says. "As such, we are going to great lengths to ensure the building brings value to all of Downtown Miami, versus just our buyers. This includes redirecting 2% of all profits toward our company's philanthropic foundations, which support a variety of local causes and non-profit organizations."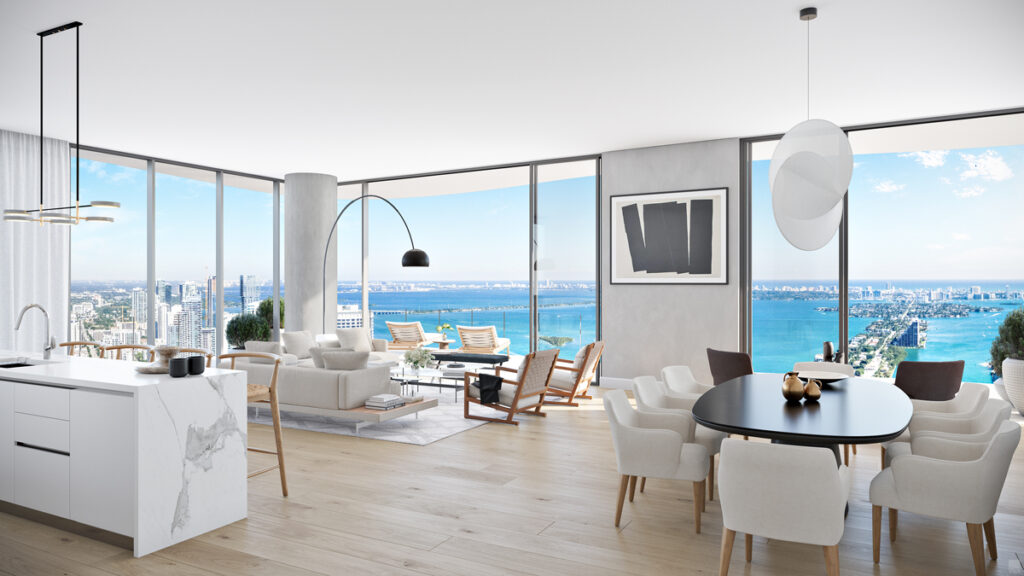 Related Group has been a leader in Miami's complex urban evolution for more than 40 years. The company's founder and Nicholas' father, Jorge Pérez, got his start developing affordable housing and diversified into luxury products over the years. That said, their mission remains the same to this day: to build better, more equitable cities that everyone, regardless of their socioeconomic status, can be proud to call home. Moreover, beyond their focus on community building, the Related team prides itself on pushing the boundaries of residential development. "We were among the pioneers of the branded residence trend and continue to push the bar higher with every development," says Pérez. "That holds true with Casa Bella, where we're leveraging every lesson we've picked up along the way to create this best-in-class development."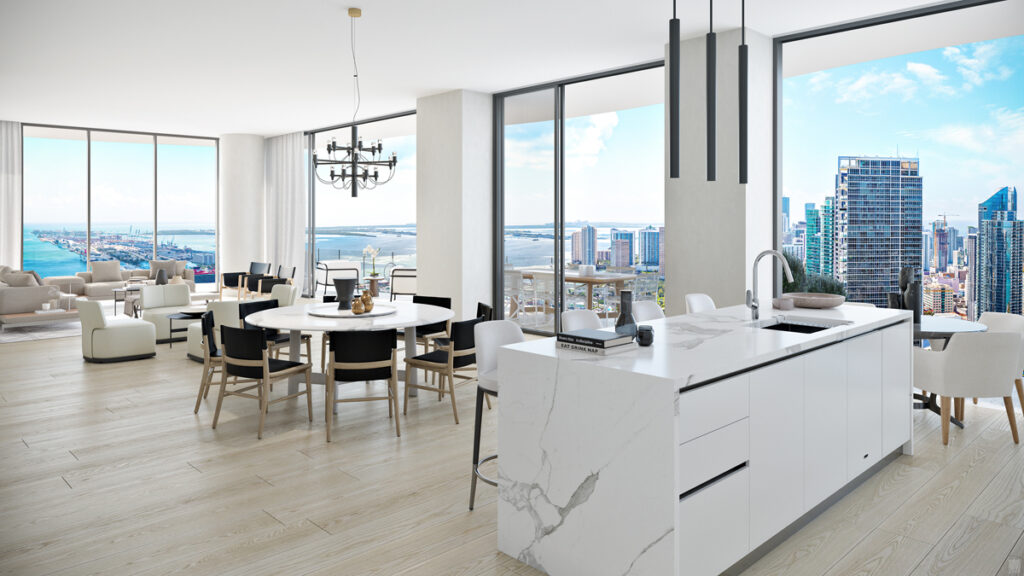 As the first residential property from Italy-based B&B Italia, all aspects of the Casa Bella development showcase an understated, yet exquisitely refined aesthetic; guided by the goal of transporting buyers away from the bustling city center. "Piero Lissoni worked closely with the development team and world-renowned Arquitectonica to ensure the property distilled the elegance and refinement of the contemporary Italian high-end lifestyle," says Pérez. "As developers, we intend to create buildings that define neighborhoods. In a relatively short time period, Casa Bella has proven that by catering to this new wave of sophisticated, design-focused prospects, the building is exactly what Downtown Miami needs, as evidenced by its accumulation of over $260 million in sales to date."
As Casa Bella brings a new level of luxury to Downtown Miami, Related hopes that it will become an integral part of the neighborhood's fabric, attracting new residents who will contribute to it becoming one of the world's great cosmopolitan centers. "We are excited to see this exceptional project come to life and look forward to celebrating its groundbreaking in early 2023," says Pérez.
Located at 1400 Biscayne Blvd., Casa Bella will be by far the most design-forward residential offering in the area, featuring sophisticated residences accented by a variety of thoughtful amenities and services. Downtown Miami's Arts & Cultural District has become the neighborhood of choice for a new generation of highly discerning residents. Casa Bella was designed from the ground up with this distinct buyer profile in mind; CasaBellaResidences.com; RelatedGroup.com.