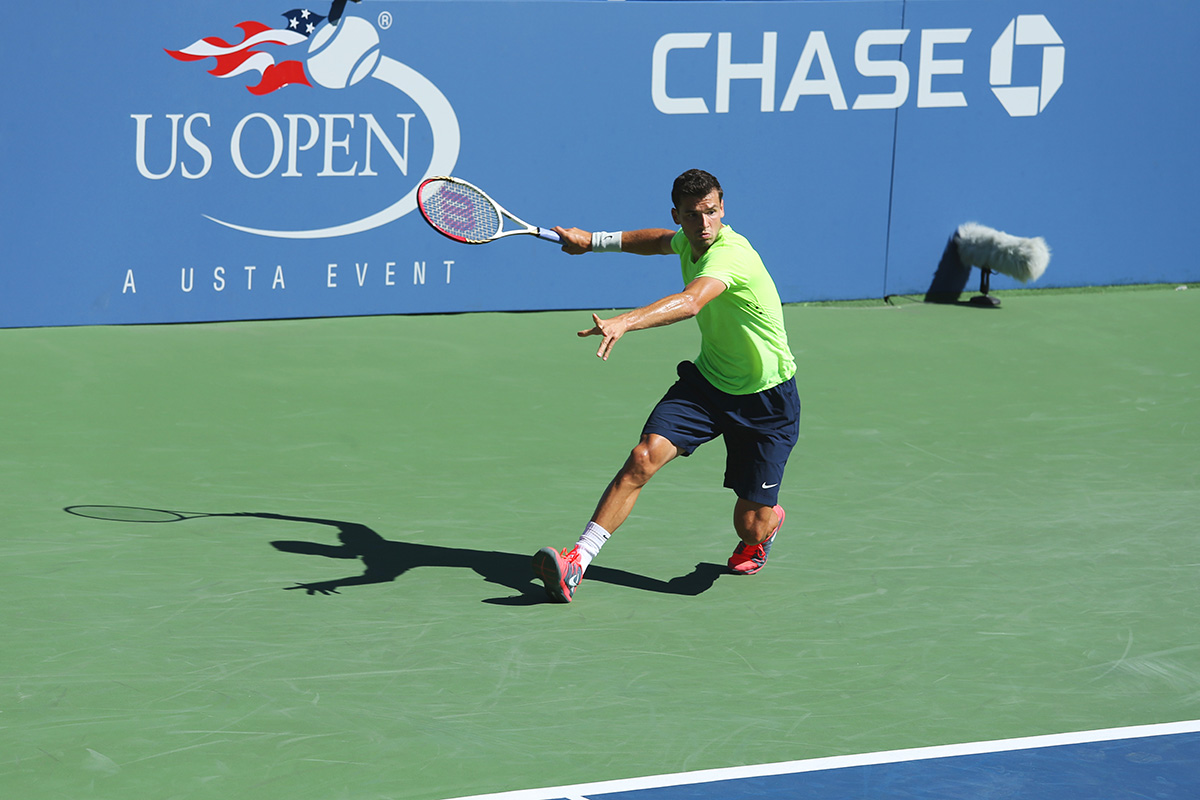 Since his breakout year in 2014, "Baby Fed" as he was known, is developing an identity all his own, and tennis insiders are wondering if this is the year the 11th ranked 23-year-old Grigor Dimitrov clinches one of tennis's coveted Grand Slams. "I definitely think winning a big tournament is going to be a priority for me," says Dimitrov. "I feel I'm better prepared to play more matches and to play against better players."
To win one of the sport's top trophies, Dimitrov will have to crack "The Big 4" that have dominated the sport for years; Roger Federer, Rafael Nadal, Novak Djokovic and Andy Murray. But with this group of champions inching closer to the point where the label "the old man of tennis" comes into play, cracks in their domination have started to appear. It seems a changing of the guard is poised to happen, and Dimitrov is leading the charge of youngsters ready to upend the status quo. "I like fighting against those guys," he says. "But even though we're getting better, they're also still getting better, but I like my chances."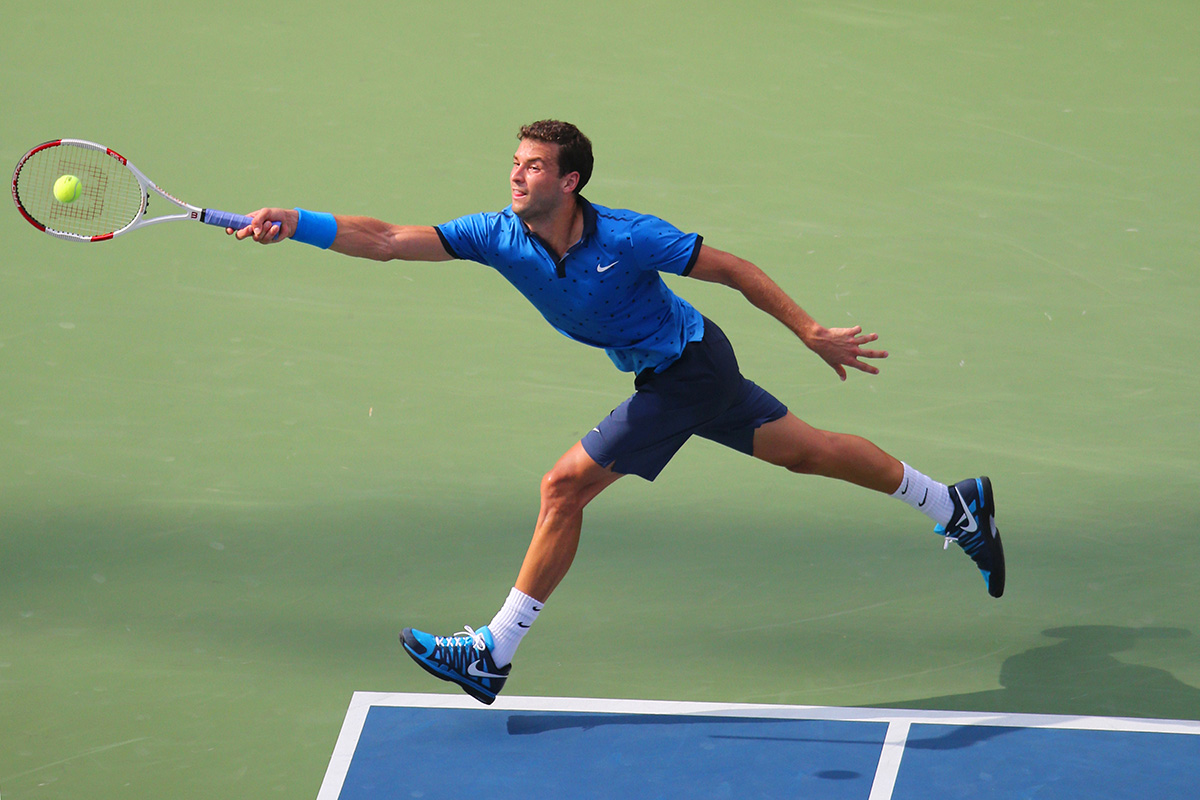 Ever since he was a junior winning Wimbledon and the U.S. Open, the tennis world has had its eye on Dimitrov as a possible heir apparent. He started playing the sport at 5 when his mom, a volleyball player, and dad, a tennis coach, put a racquet in his hand. The rest, as they say, is history. Dimitrov was a natural and had a relentless passion for the game. His graceful, fluid style of play, coupled with a creative genius had his then-coach Peter Lundgren make the comparison to Federer when Dimitrov was just 16. Lundgren should know, he coached Federer early in the champion's career.
It was from that day on that the "Baby Fed" label was born — and it's one that Dimitrov wants to lay to rest. "I think that nickname is way behind me," he says. "I've proven myself on tour playing good tennis. I'm as different as anyone else."
Although Dimitrov is compared to Federer, Pete Sampras was his idol growing up and he shares with rival Murray the sense that he's his country's top tennis hope. Dimitrov is the only Bulgarian to have cracked the Top 10. "I think it's good for the country," he says. "I put all the expectations on myself. I put the pressure on. No one else can do that but me." And that outlook has proven to be one of the keys to his ever-evolving success throughout the years.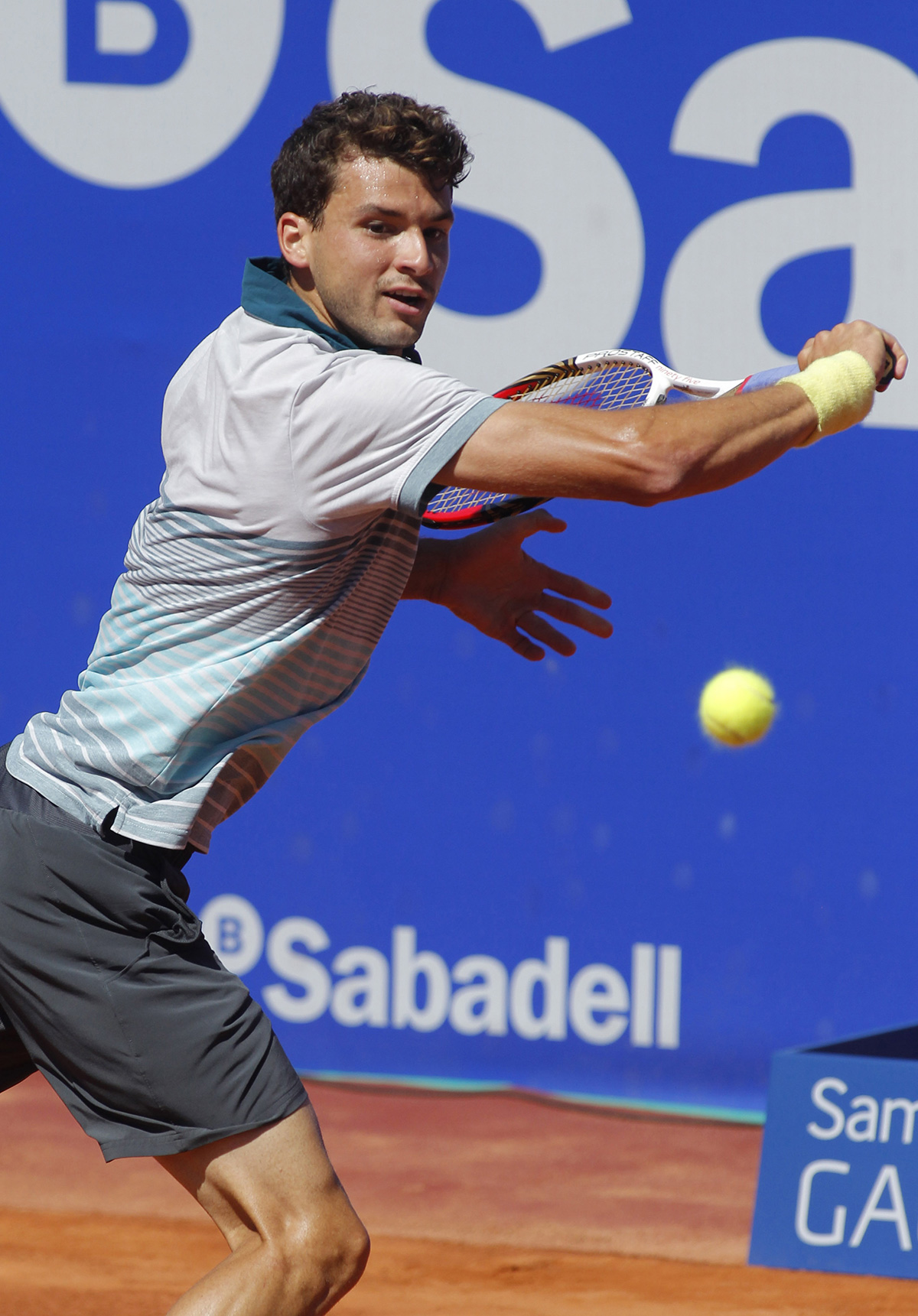 While Dimitrov's game is enough to make anyone look twice, his good looks don't hurt either, nor does the fact that he's part of a power tennis couple, dating Maria Sharapova for the past 2 years. While Dimitrov won't dish on the relationship, rumors that he will propose at each event the couple plays run rampant. He says that Sharapova serves as a great example to everyone because of her professionalism. Maybe that professionalism will win her a trophy…and a ring in Miami? We'll have to wait and see.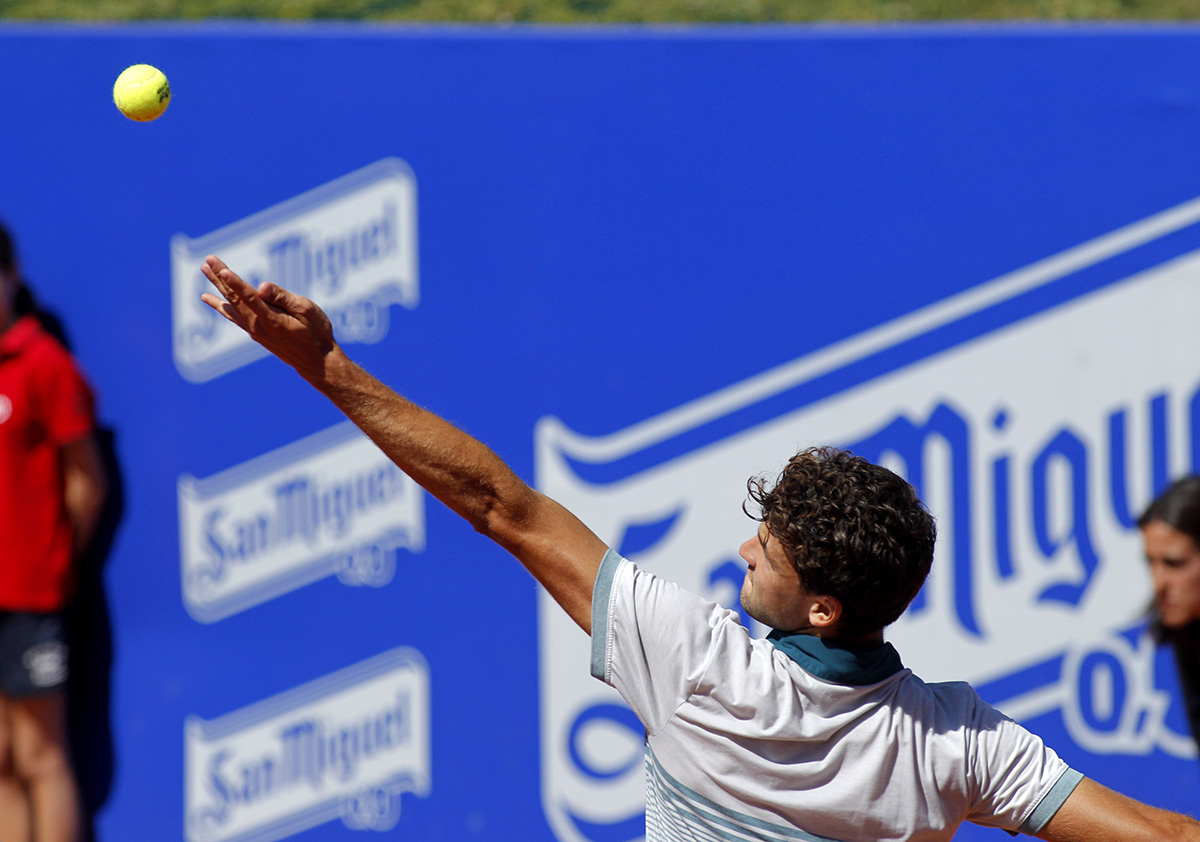 Dimitrov is admittedly a bit more country than city, but he says he does like Key Biscayne a lot when he's in town for the tournament, precisely because it's away from the crowds. But he does admit that he occasionally likes to venture to South Beach and the surrounding neighborhoods. And he'd easily fit in with the see-and-be-seen crowd with his sense of style born from living for a time in Paris. "I like a lot of high-end fashion brands, and I definitely like Rolex watches," he says. "I have a very nice collection so far and I'm looking forward to continuing to grow it."

While Dimitrov's passion is for tennis, much like The Williams Sisters, he has many interests off the court that fill up his spare time. They include a penchant for extreme sports like motorcycle racing and more cerebral pursuits as well. It seems Dimitrov has quite the creative streak. "I'm into art — street art, stuff like that — and I like to read a lot," he says. "A lot of things can inspire me and I'm looking for them every single day."
Currently, Dimitrov's tennis is inspiring fans and notable insiders from every corner of the globe. His idol Pete Sampras said at the end of last year that he believes Dimitrov is ready to take that next step in 2015. So far, his year has been a mixed bag with a semi-final loss to Federer in Brisbane and a Round 16 loss to Murray in this year's first Grand Slam, the Australian Open.
Dimitrov's favorite mantra is "carpe diem" and it seems like the Bulgarian known on tour for his charm, spontaneity and sincerity may do just that at the Miami Open and beyond.