Over the past year, one of the most frequent comments I've heard from new patients is that their outward appearance doesn't match how young they feel inside. Unfortunately, living in South Florida can accelerate the aging process of a person's skin because of the excessive amount of sun exposure one receives while going about everyday activities. Luckily, there are now many excellent options available to help rejuvenate our appearance without surgery. Botox and Dysport are examples of injectables that help to temporarily decrease lines and wrinkles in the forehead and around the eyes. There are also many fillers available which can decrease the depth of facial creases to make the skin look smoother. In addition, there are a wide variety of laser treatments which can be used to help tighten the skin, decrease wrinkling, eliminate pigment spots and spider veins. Many laser procedures entail little or no downtime. Skincare products are also much more effective now than in the past with helping improve the appearance of the skin. By taking advantage of the wide array of cosmetic options available, you can balance how youthful you feel on the inside with your external appearance!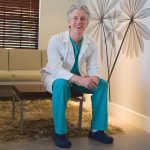 ABOUT THE AUTHOR
› Dr. John J. Martin, MD, specializes in eye, facial and neck rejuvenation, as well as laser and other non-surgical treatment for vascular and pigment problems. He received his medical degree at Harvard Medical School, and is a member of the American Academy of Facial Plastic & Reconstructive Surgery. For a consultation, call 305.444.5950 or visit DrJohnMartin.com.
Finishing Touch
Stuck in a cherry-red-or-French-manicure rut? There are more stunning, innovative polish options on the market than ever. This season, treat yourself to something a little beyond the ordinary.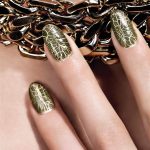 Special Effect
Take a walk on the wild side with this crocodile-inspired pairing from Dior. The Golden Jungle Collection Vernis Duo layer to create a stunning crackle-effect finish of gold peeking through an overlay of earthy olive; $23 each, Dior.com.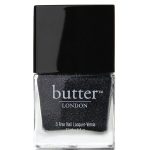 Night Walker
Like a shimmering slice of the night sky, Butter London's Gobsmacked combines sultry charcoal with darkly glittering sparkle. It's by far our favorite of the brand's hot releases; Use it to complement a sophisticated ensemble; $14, ButterLondon.com.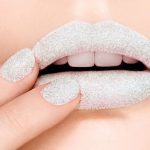 New Dimension
Give your nails a bit more depth with the Mother-of-Pearl Caviar Manicure Set from Ciaté. This incredible kit creates a candy-like effect in luminescent white. It's a perfect stunner for special occasions; $30, Ciate.co.uk.