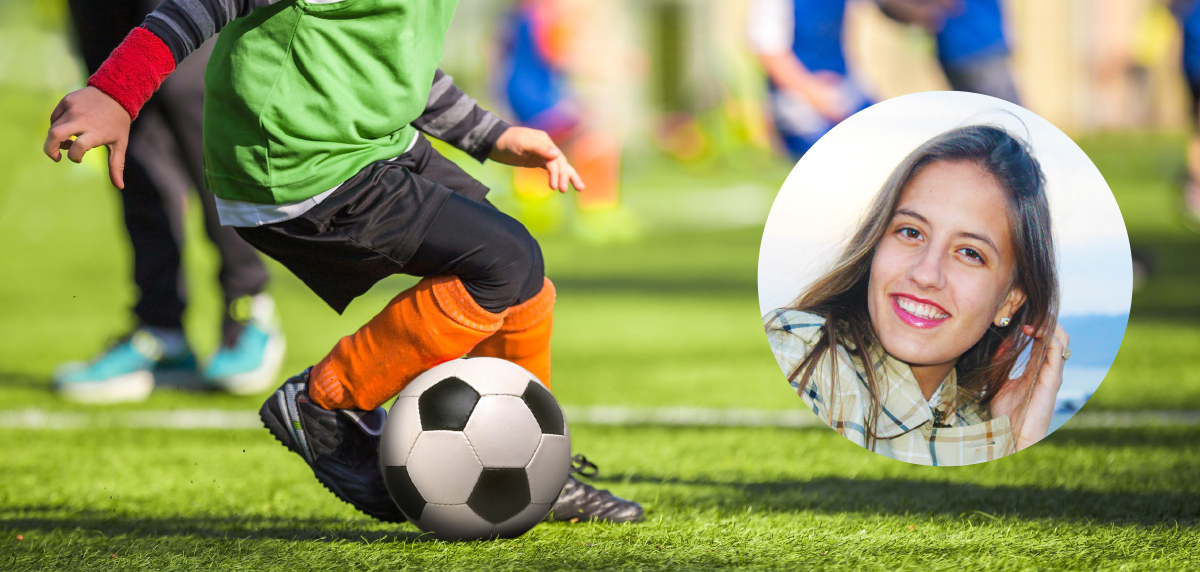 Sofia Victoria De La Pena has had the pleasure of living and leading events most of her peers have yet to experience. She's met with mayors, representatives and senators, and even travelled to Washington, D.C., to meet with the President's Council on Fitness, Sports & Nutrition to discuss the possibility of replicating Fit Kids Day (FKD) as the model for a national initiative. And it all started out with a lunchtime conversation at school regarding the growing prevalence of obesity in the community. "I realized that I needed to counteract the myths that exercise is boring and exhausting and the idea that healthy foods can't taste as delicious as fries," she says.
As such, she takes great pleasure organizing her annual event, which includes an array of activities including soccer, yoga, martial arts, baseball, dance, relaxation techniques, food tastings and much more. One of her favorite stories took place at one of the first Fit Kids Day held in Pinecrest. "The Ransom Everglades Lacrosse team was present that day and many of the players were teaching the younger kids how to play," she shares. "Much to my surprise, one of their most interested students was my younger brother, who first discovered lacrosse at that FKD event and hasn't stopped playing the game since. Stories like this really make me want to continue my work in the community and beyond." Moreover, her immersion in this endeavor has also taught her the importance of leadership in today's society. "My fellow high school students that assist me in organizing each event, known as FKD Ambassadors, are all learning how to be leaders within their respective communities," she says. "I think that's an important aspect; not only are we combating childhood obesity by exposing youngsters to different sports and healthier food choices, but it is also molding groups of high school students into leaders."
This past summer, she went on a service trip to Cuba with Rustic Pathways. The 15 students, of which she was the only Cuban-American and Floridian, participated in an "Innovation In Action" program, brainstorming solutions to real-world problems facing Cubans, with the result that she would like to host a Fit Kids Day in Cuba in the near future.
Among the several accolades Fit Kids Day has received, the one that stands out to her most is the Congressional Record sponsored by Congressman Mario Diaz-Ballart. "Not understanding what a Congressional Record entailed, I showed up to receive it, bringing my entire family along, and only then realized the importance of this recognition, which is an official documentation of the proceedings of the U.S Congress," she says. More recently, this past April she was honored as a "Miracle Maker" by the Women's Committee of Big Brothers Big Sisters of Miami; FitKidsDay.com.