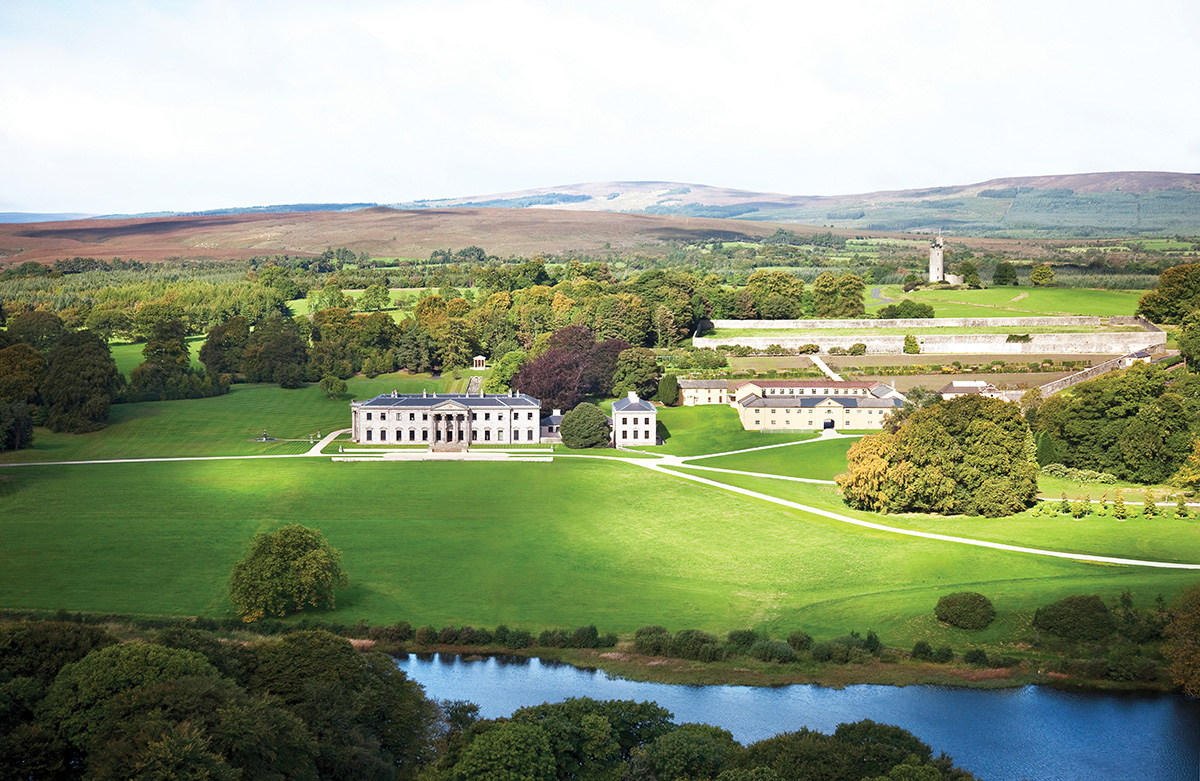 Time travel has always fascinated the explorer — from H.G. Wells to Marty McFly. But even though in 2014 true time travel still remains an elusive fantasy rooted in fiction, travelers to Ballyfin in Ireland can take a step back through the centuries and experience the life of an aristocrat circa 1820.
Located in County Laois, just 80 miles out of Dublin, Ballyfin is a gracious Georgian manor estate that in the mid-2000s underwent a no-expense-spared restoration to return it to its glory days. Today, the Relais Chateaux property affords a privileged few the opportunity to call a space home that will make you feel as if you're living in Versailles, if only for a few days.
Each of the property's 15 rooms and suites is decorated with 19th Century antiques and each is different. Inside Westmeath, the nicest of the bunch, is a hand-carved French canopy bed done in gold that makes visitors feel as if they've just been crowned prince or princess of Ballyfin.
And as a new member of the Ballyfin royalty, it's time to take advantage of all the leisurely pursuits that gentleman and ladies whiled away their days doing back in the 1800s. Back then, wealthy men often went on fox hunts and other hunting endeavors, and today guests can recreate that on the demesne's shooting course. While you won't be huntin' wabbit, you will be going after clay targets with the same determination your ancestors had for killing the real thing. Shooters can also partake in practicing precision shooting using static targets.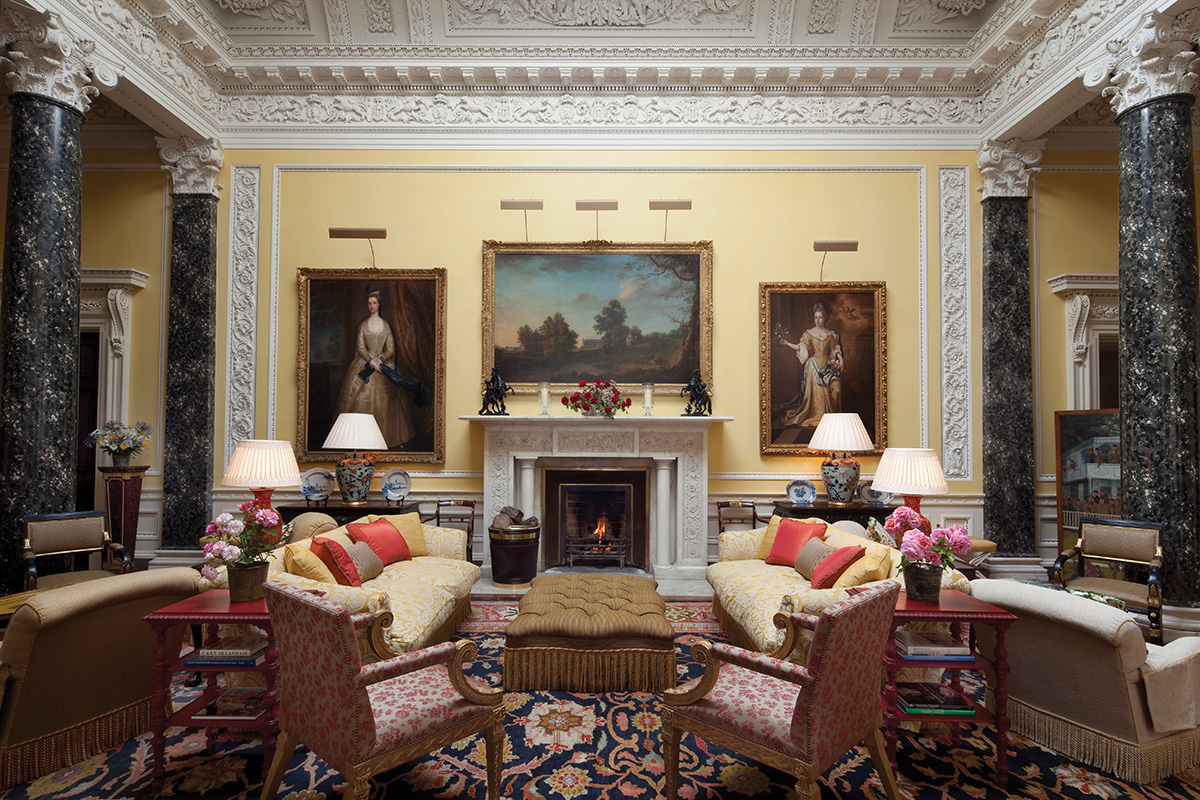 Back in the 1800s, archery was a high-society endeavor. Archery societies were created with strict membership, and the clubs became the center of networking for the elite. Women especially liked the sport because they could compete and retain their feminity. In fact, archery was often a way of flirting, and part of the mating ritual of the day.
After a morning spent in sport, it's time to relax at the picnic house with a fully catered picnic spread courtesy of the kitchen headed by superstar Chef Ryan Murphy. Only 34 years old, Murphy scored Michelin stars at the last 3 kitchens he's helmed. Despite his strong culinary pedigree, having worked with Alian Ducasse and in the kitchens of Daniel and Jean-Georges, Murphy says Ballyfin has inspired him. "My style has changed a lot since I got here," he says. "All of my other positions have been in city locations. Here, I utilize as much as I can from the gardens. I've always cooked seasonally, but it's so different with a garden. I might have a game plan for the day, go to the garden and then change it because something else looked amazing that particular day."
His famous picnic lunch consists of quiche, salad, gravlox, wine and sweets, perfect picnic fare, but at night the food in the dining room is decidedly upper-crust. You might dine on Kilmore Quay Halibut or Cauliflower Risotto and Lobster Tail with bone marrow and dark chocolate.

Thoroughly satiated as you'd expect, it's time to hit the trails on horseback for an afternoon exploring the over 600 acres of Ballyfin. Led by an experienced rider, you'll be taken on a ride to view the tower, around the lake and into the woods of the demesne.
Over at the manor, a trip to the costume department is a must to keep the 1820s theme alive. Ballyfin's owners have a relationship with the Lyric Opera Company in Chicago, and have many outfits available to rent for dinner so you can feel like you've truly jumped back in time. A visit to the wardrobe closet will also make you feel you stepped back in time to your playing dress-up days. You even have a "lady in waiting" helping you in and out of the corseted garb. At the pre-dinner cocktail hour that happens every night at Ballyfin, a photographer is on hand to snap your special retro moment.
A trip back in time at Ballyfin often inspires travelers to look more into their own ancestral past, and if you're one of the many with Irish roots, Dublin is your place to investigate further. Whether you're staying at the toney Shelbourne, Fitzwilliam Hotel or The Merrion in the same part of Dublin, a visit with the Shelbourne's genealogy butler is your first stop. Consult with an expert on digging through family trees during a one-hour consultation, where you'll explore your roots and be given suggestions of Dublin resources to call on to learn more during your stay in the Emerald Isle.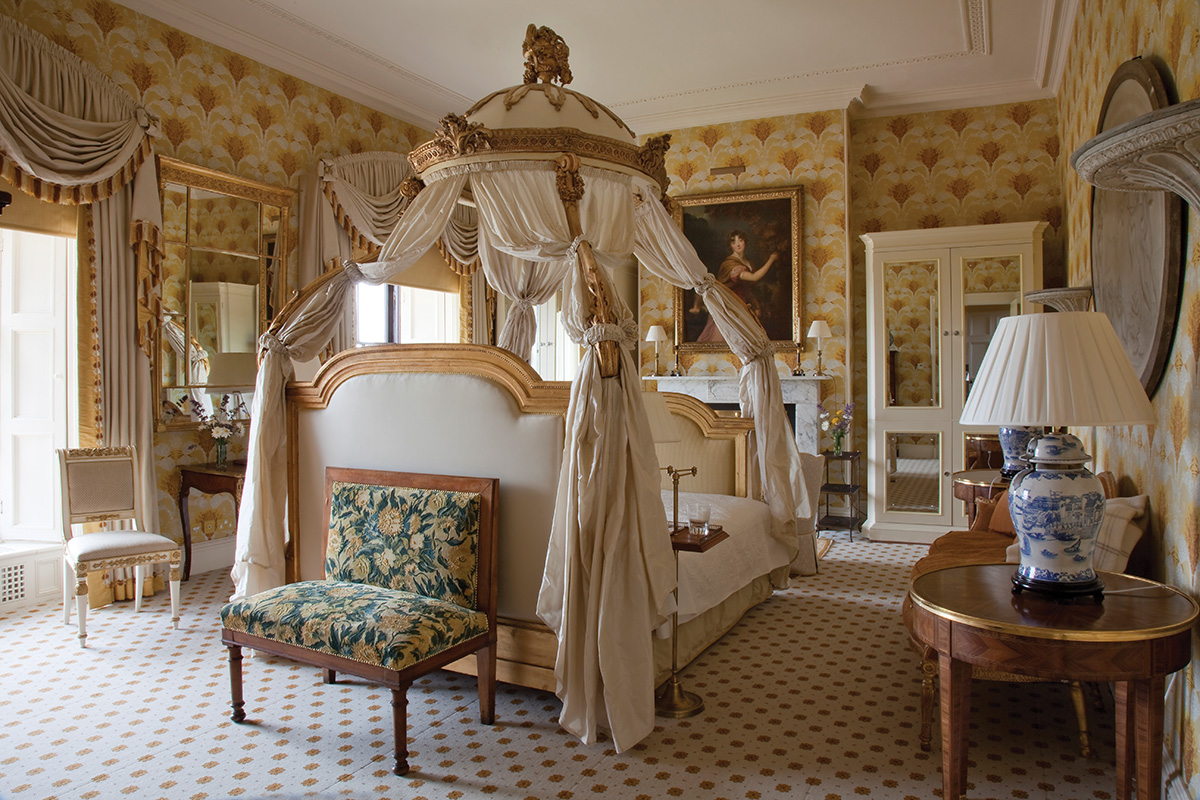 To get a taste of true Dublin life, the Traditional Music Pub tour can't be beat. Jokes about the Irish and drinking aside, you'll learn that it's about much more than just getting tipsy on Guinness. The pub was, and still is, a gathering place for the community. If you're a Dubliner (or if you just go to the same pub a few times), you'll feel like you've entered and episode of Cheers and everyone really knows your name — even if it's your first time. The pub brings people together to talk or to sing, and on the music pub tour you'll get a first-hand taste of traditional Irish tunes and the camaraderie it leads to.
Most visitors want to learn even more about the brew that made Dublin famous and the Guinness Storehouse Tour is the most popular attraction in town. It doesn't hurt that it ends with a glass of Guinness, poured correctly. In the words of Dublin's most famous son, Oscar Wilde: "Memory is the diary we all carry about with us." A trip to the past in Ireland will make for many memories for days to come, no matter where in the world you call home.