DREAM SELLER
Meet Monica Venegas, the woman who will introduce you to the home of your dreams and sell it to you quicker than it'll take you to book your next flight.
Text by Maria Arroyave
Photo by Antonio Eli
Monica Venegas can sell you paradise in a heartbeat. As the director of international sales and marketing for Dellis Cay Mandarin Oriental in the Turks & Caicos, all it takes is one look at the property and her clients are hooked.
Venegas has been in the real estate industry for 14 years, working with such groups as Cervera Real Estate and Related Group. More than $1 billion in sales later, she considers herself fortunate to be established in a career that she's passionate about. But it's her recent work with Dellis Cay that she's most excited about. "I enjoy working for a master project that combines uniqueness, design-driven luxury-living and a visionary developer that is setting an example of quality and perfectionism," she says of the project.
Venegas, who lives on Key Biscayne with her husband and their three children, has often catered to several clients looking for homes on the island, one of which she still recalls vividly. "While touring the island with a client one time," she says, "he stood amazed atop the one-acre lot where his five bedroom villa would be built with 200 feet of beach frontage. He said 'This is a no-brainer, I have the privacy, the service, the design, the quality, the view, the marina…This is paradise!'"
And paradise is a word that Venegas can define well: One look at Dellis Cay proves it. Not surprisingly, however, is the fact that she compares the Turks & Caicos to Key Biscayne. "Dellis Cay is an island where you enjoy the lifestyle of a close community all wrapped up in a safe environment for your children to thrive and where you have all the amenities and services within the island you need," she says. "You never need to leave Dellis Cay, just like you never need to leave Key Biscayne." And with that stellar pitch, we're sold!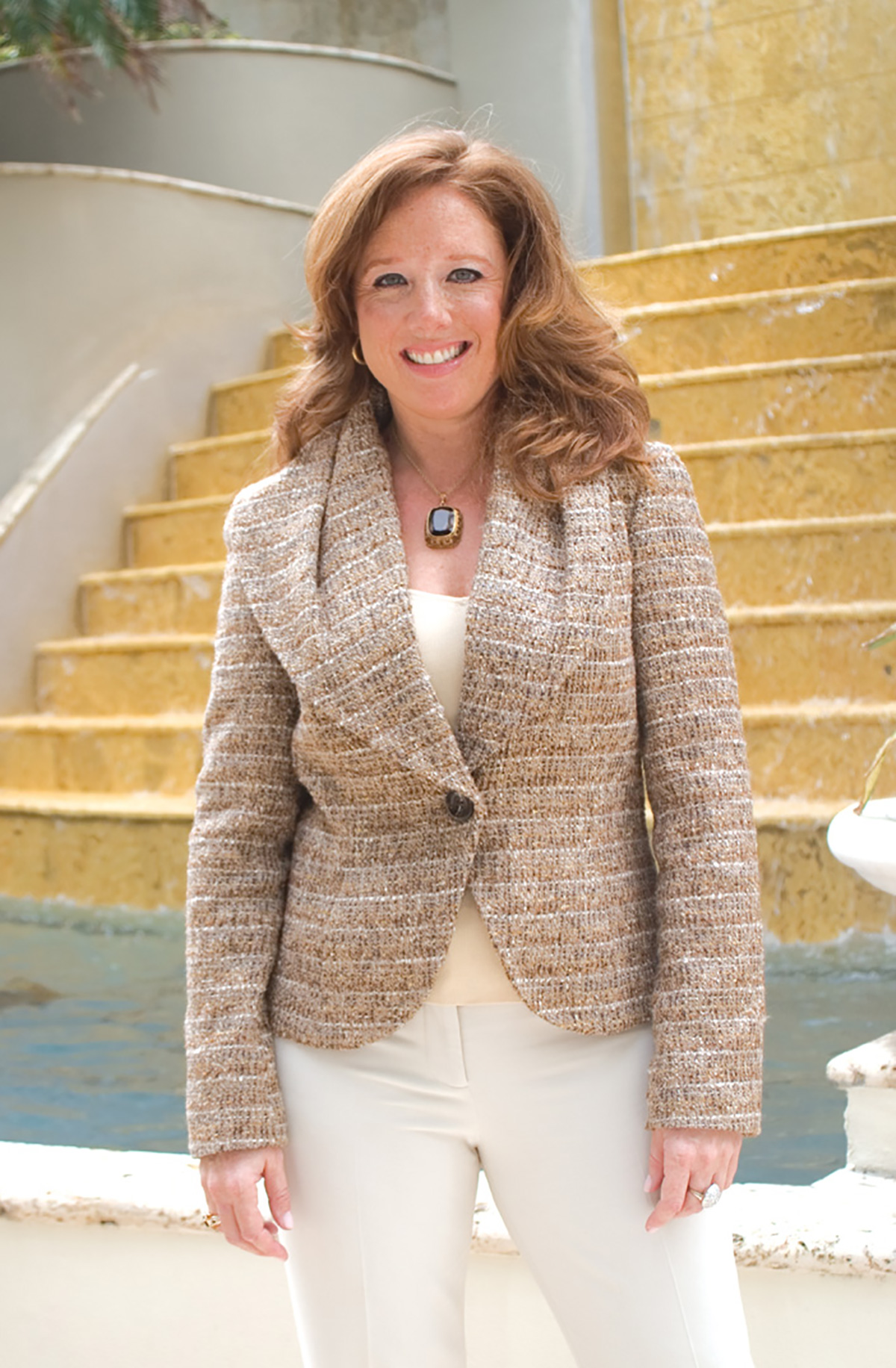 RITZ QUEEN
When she's not promoting all the Ritz-Carltons in Miami, Michelle Payer is enjoying the environs around her favorite resort in the world, the Ritz-Carlton Key Biscayne.
Text by Kaya Baez
Photo by Antonio Eli
She's beautiful. She's glamorous. She's an international sensation. She is the personification of everything that Ritz-Carlton stands for. And as Area Director of Public Relations for the Ritz-Carlton Hotels of Miami, it's no wonder.
But when she's not running around town for press conferences and photoshoots, Payer can be seen relaxing on Key Biscayne. "There's just so much history surrounding the island," she says. "To me, it's one of the most romantic and magical places on Earth and will always hold a special place in my heart."
And to give back to that legendary past and her love of it, Payer says the The Ritz-Carlton Hotel Company is launching "Giveback Getaways" to give guests an opportunity to incorporate a philanthropic element into their vacations. "The Ritz-Carlton Key Biscayne will add Bill Baggs Cape Florida State Park into the program, where guests will roll up their sleeves and help re-plant indigenous plants that were once native to the island," she says. "It's an eco-preservation project that will give guests a lasting connection to the island."
So what else makes The Ritz-Carlton Key Biscayne such a popular destination? "You have everything here, and it's very private, so luminaries can relax, be pampered and know that paparazzi won't hound them."
And if you're wondering just how perfect this polished professional is, you might be surprised to learn she's not as flawless as she looks. "Besides losing a stiletto when I stepped into a wet cement pit when the hotel was still a construction site (yes, somewhere down there, future generations will find a gorgeous Manolo!), another great memory is the opening of RumBar last summer with Andy Garcia, who was just so charming and kind…he could teach young Hollywood a thing or two about grace and style!" And it seems she could as well.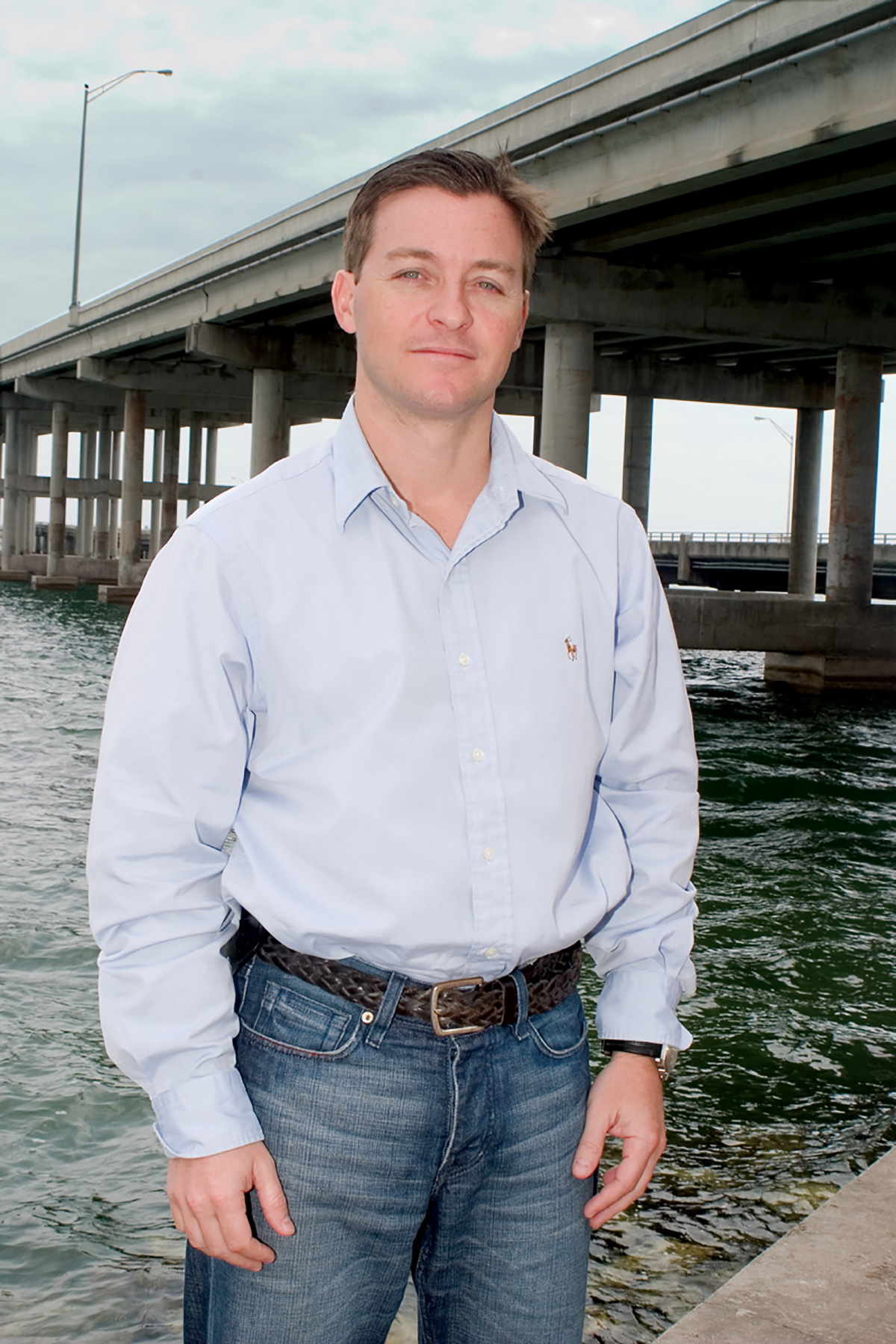 HOME MAKER
H. Octavio Rinaldi, CEO of M.R. Developments USA, wants to build your dream home — no matter how long it takes to achieve it.
Text by Leigha taber
Photo by Antonio Eli
H. Octavio Rinaldo is ready to turn your dreams into a reality. And with his company's signature slogan, "Bring your backyard and your dreams…Let us bring your home," echoing throughout Key Biscayne and all of South Florida as more and more people turn to him to create their new custom home or upgrade their existing houses, it's no wonder his business is taking off. "We have created the perfect sentence to describe our business," says Rinaldi.
M.R. Developments USA, a company created by Rinaldi with the sole purpose of creating people's dream homes, is doing pretty well from its headquarters in paradise. "Key Biscayne is the perfect place to do everything," says Rinaldi, mentioning that the M.R. in the name of his company doesn't stand for the word "mister," but are the initials of his eldest daughter, Martina. "I can build in paradise and live in it since you can seamlessly mix work and life here."
Born in Buenos Aires, Argentina, Rinaldi says one of his family's businesses was construction, so he decided to expand the firm when he arrived in South Florida in 2000. Since then, M.R. Developments USA has finished luxury custom projects in South Miami and Miami Beach, townhomes in The Roads and has started projects in Key Biscayne. "If there's a vacant lot and someone wants to build on it, we develop the whole project from start to finish," he says. "We can build a house anywhere."
Since his move to Key Biscayne in 2001, Rinaldi says he and his family have enjoyed every second they've spent on the island. In fact, the main reason he moved to the island was because he and his wife decided it would be the perfect place to raise a family. "The beaches, the sense of community, the life…What more can I say?" laughs Rinaldi. "We must enjoy our lives and this is the best place for that!"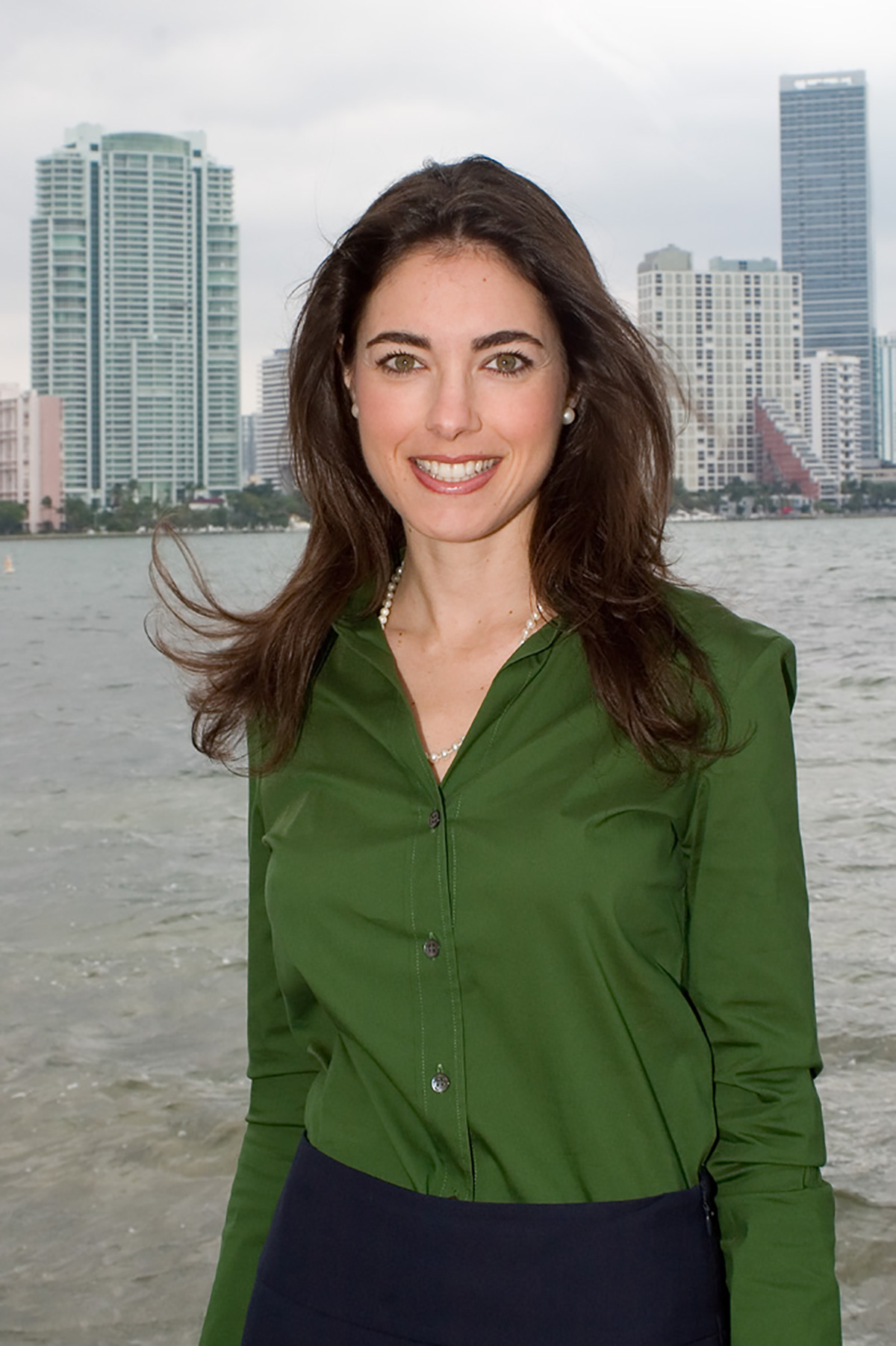 HOPE ICON
For Tiffany Zientz, helping other women achieve their dreams is all in a day's work — and she wouldn't have it any other way.
Text by Maria Arroyave
Photo by Antonio Eli
Tiffany Zientz Heckler is helping to translate a movement into a network. The women's movement in South Florida is still relatively young, and the Women's Fund of Miami-Dade, for which Heckler is the director of development, is not only overseeing its growth but funding and nurturing other groups with the same goal. "We think about our work in the grander scheme of things," says Heckler.
The organization, which was founded in 1993, offers funding for programs that improve the lives of women and girls. When Heckler joined five years ago, there were only two people on staff. The organization has since grown to nearly 1,000 members.
Donors have many opportunities to see how their donations are helping women in the community. They hear from participants at the annual Grant Award Breakfast, the major Annual Luncheon and by doing site visits. Grants from The Women's Fund range from providing hurricane preparedness leadership training to Mexican migrant farmworker women at Homestead's Central Campesino to increasing the amount of high school girls that raise their hands in math class. "This is what it's all about," says Heckler. "It's about dynamic women coming together to learn about each other and benefit others in the process."
Presently, two board members and two former board members who are still active with the Women's Fund live on Key Biscayne. "Key Biscayne is a growing population of support for us," says Heckler. "Especially when each member brings ten new friends every year to our annual luncheon!"
This month, the aforementioned luncheon, entitled Power of the Purse: Part II, takes place on Apr. 18 at the Miami Biscayne Bay Hotel and features a silent auction of 100 designer handbags, among other things.