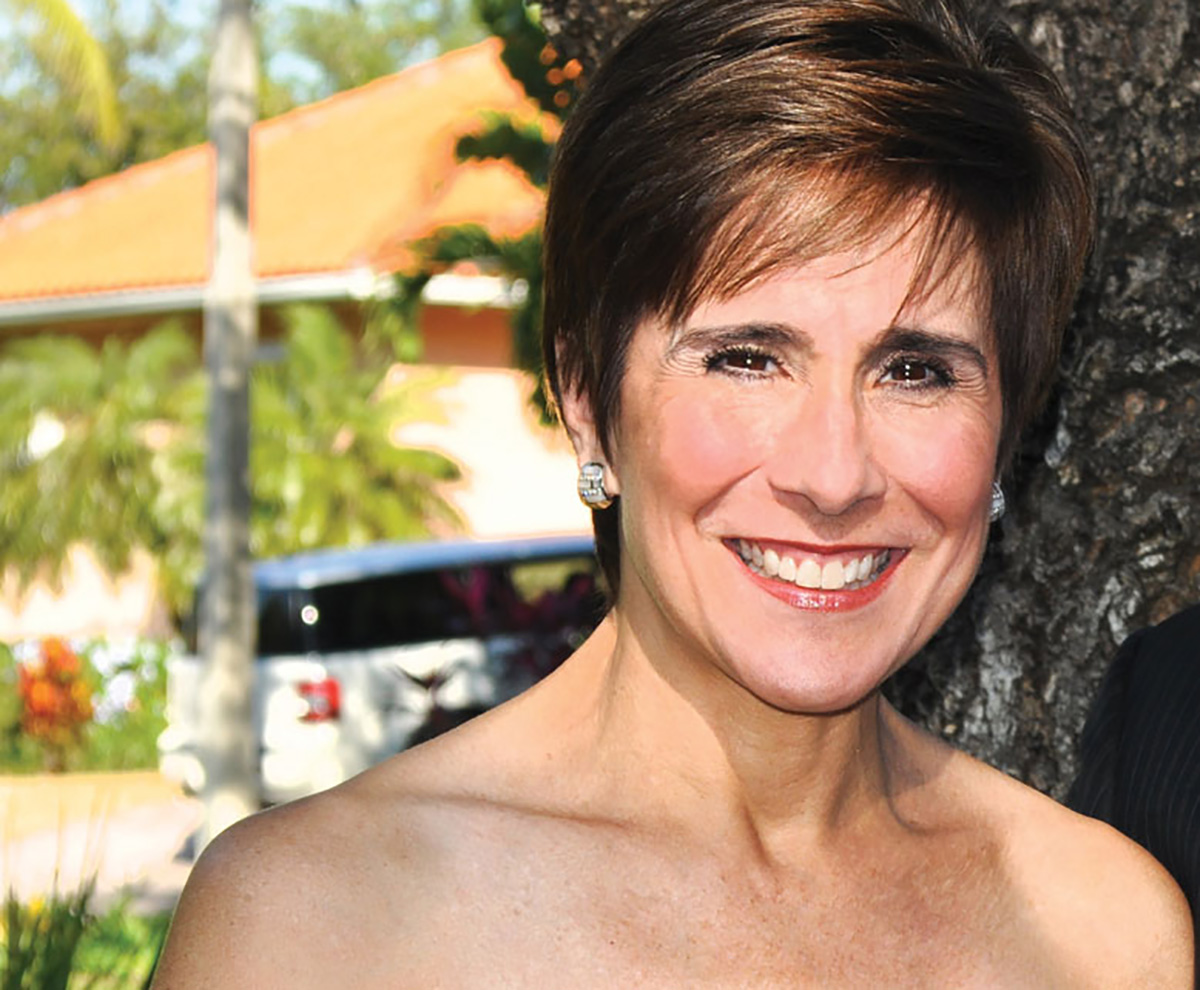 Ani Nunez remembers her introduction to the Crohn's & Colitis Foundation Of America (CCFA) as a turning point in her life. "I was inspired to join the Board of the Foundation by my daughter, Gaby, who was diagnosed with ulcerative colitis at 13." It was a difficult time, but she threw herself into her volunteer work at the organization in honor of not only her daughter, but of all those affected by Inflammatory Bowel Disease (IBD). The Foundation's mission is to cure Crohn's Disease & Ulcerative Colitis, and to improve the quality of life for children and adults affected by the diseases. To this point, the Foundation sponsors basic and clinical research, offers a range of educational programs, and provides support services to help people cope with the chronic intestinal conditions. These programs are supported through donors, grants and fundraising efforts. "My daughter has faced her chronic illness with such maturity and bravery," Nunez says with pride. "Never once did she ask 'Why me?' She is now 21 years old with her ulcerative colitis under control, and she's able to live a normal life."
The research funded by CCFA is very important for patients like Gaby; who directly benefit from new treatments available to children and adults living with Crohn's and Colitis." Nunez recalls another instance when her daughter came home from school and said she was signing up a team to raise money for the CCFA's Miami Take Steps Walk. Taking her own initiative, the enterprising teenager drafted an email to friends and family describing her battle with ulcerative colitis, and singlehandedly raised the most funds that year as an individual, second only to the team from University of Miami.
Nunez is the Sr. VP & Banking Team Leader at Northern Trust in Int'l Wealth Management and is responsible for providing broad-based private banking solutions to international clients including specialized lending services. "I'm very fortunate to work for a company that strongly supports volunteerism and philanthropy, while giving me the job opportunity to help families and businesses set and reach their goals," she says. "I'm completely fulfilled in that I get to work with clients and partners on a daily basis, and also mentor others in my company."
Nunez says the ability to maintain a healthy work-life balance in her chosen industry is very important. And one thing she's learned through all of life's challenges is to smell the roses: "I have a great marriage, 3 beautiful children, a great career and supportive parents that have always been there for me no matter what. I'm very blessed," she says, beaming. "I love my life and wouldn't change it for the world!"
The Crohn's & Colitis Foundation Of America is located at 21301 Powerline Rd., Ste. 301, Boca Raton. To get involved, call 561.218.2929 or visit CCFA.org.