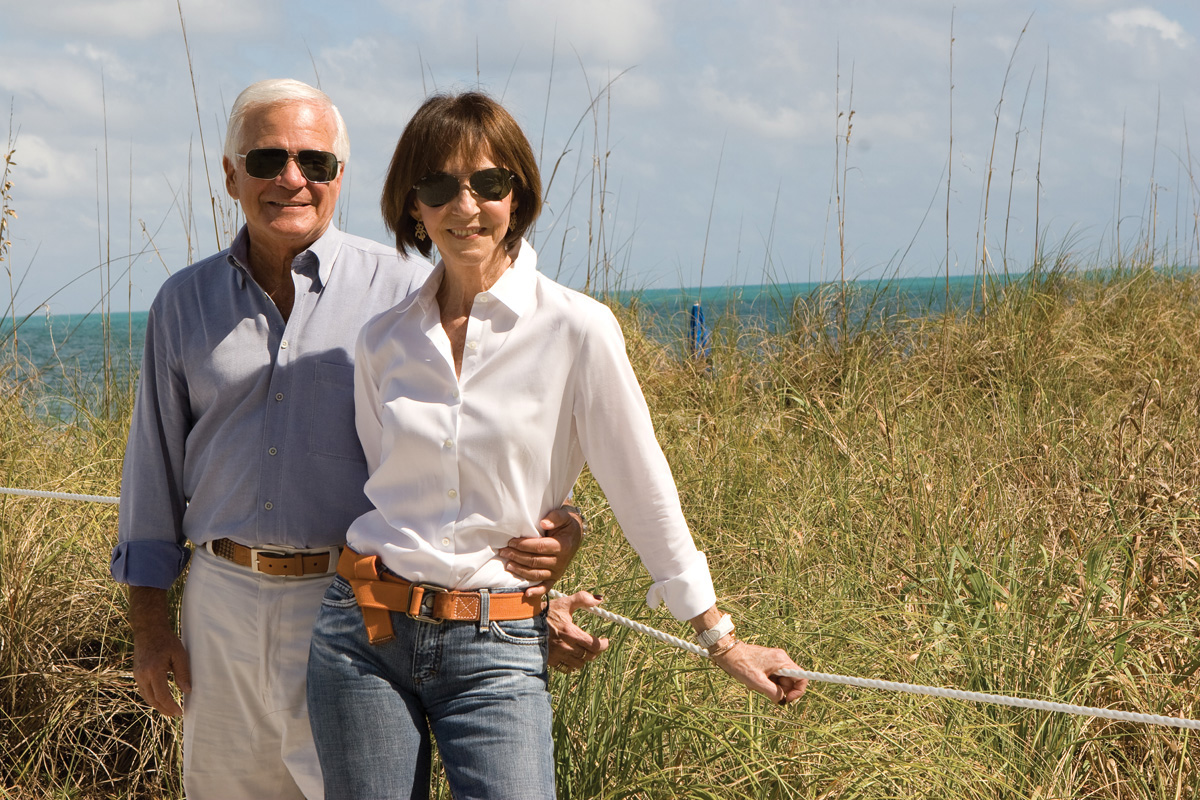 In 1973, Dr. Robert L. Simons and his wife Vicki left New York City with its tall buildings and generally grey skies, for a small island surrounded by blue water and beautiful sunsets. "It was somewhat akin to trading black-and-white film for Technicolor," laughs Dr. Simons. "Living in a place where you've always desired to vacation makes one's work measurably more desirable."
But, he says, 35 years ago, Key Biscayne was certainly not as crowded or developed as it is today. "The cozy, small-town quality of life was perhaps best exemplified by the one-room Post Office in Vernon's Drugstore, a spot today occupied by Blockbuster Video."
And, as one would imagine, Dr. Simon's life on the island is filled with memories, the most vivid being his first Fourth of July parade in 1974. "Securing a good viewing spot on what is now Ocean Club, my wife and I sat with our two-year-old son, Matthew, enjoying the decorated bikes and vehicles, the high school bands, the antics of the Key Rats, the chowder chompers and the foot-stomping Junkanoos," he reminisces. "It was a far cry from the Macy's Day Parade of our northeast past, but infinitely more personal and memorable with its hokie, small-town flavor."
A year later, the Simons' became original owners at Mar Azul, where they still reside today. "Mar Azul celebrated its first 'baby' with the birth of our daughter, Ilana," says Dr. Simons. "Our continued love of the building lies in its proximity to the ocean and its unique boutique-living opportunity on the beaches of Key Biscayne."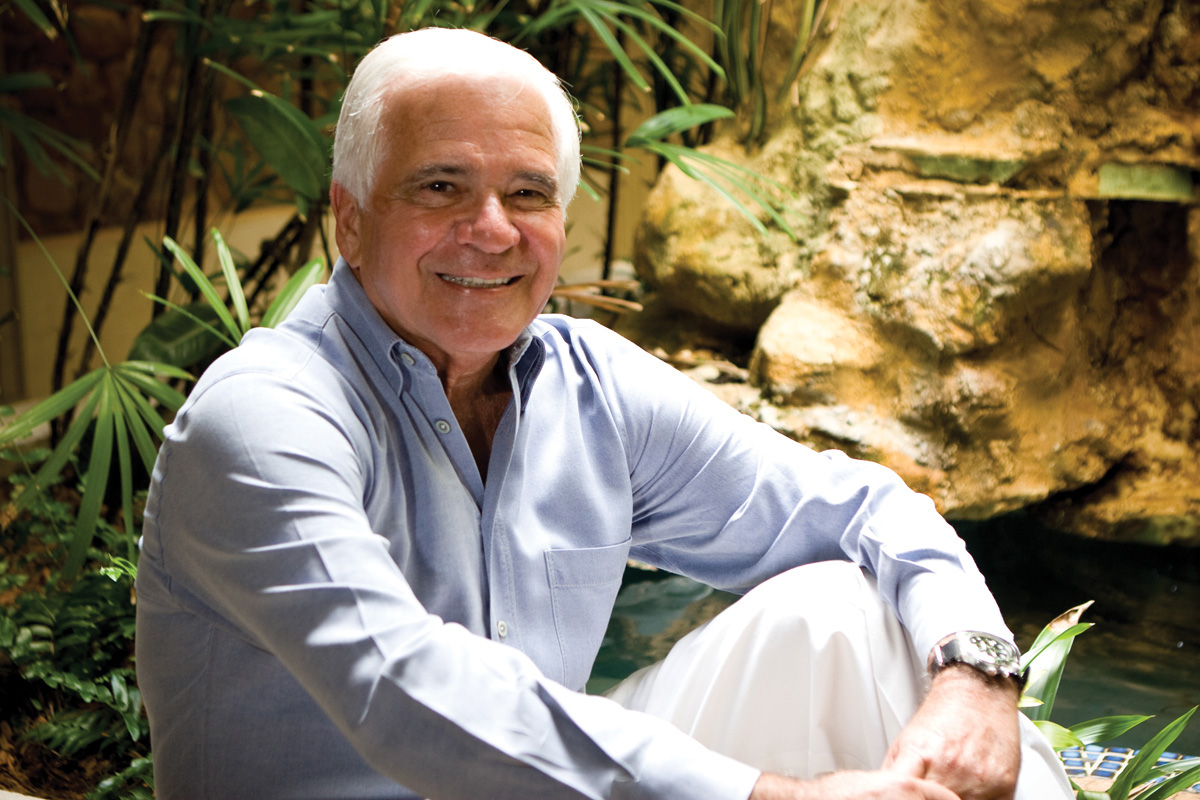 Simons says that in the more than three decades they've lived at Mar Azul, he and his wife have seen several incarnations of their condo. "First we were baby-friendly with small, secure rooms and space for a nanny," says Vicki, who is the owner of South Miami-based accessory store Simons & Green. "Then the teen years resuscitated the creation of a family/media/play area. Now that our children are in New York, we're working on making the apartment a bit more grown-up."
Born and raised in Philadelphia, Dr. Simons grew up as the son of a lawyer, with initial plans to follow in his father's footsteps. After a few years in college and some time in D.C., he pragmatically realized a need to be more connected to individuals and redirected his studies toward medicine, thus earning his medical degree in 1961 from the University of Pennsylvania.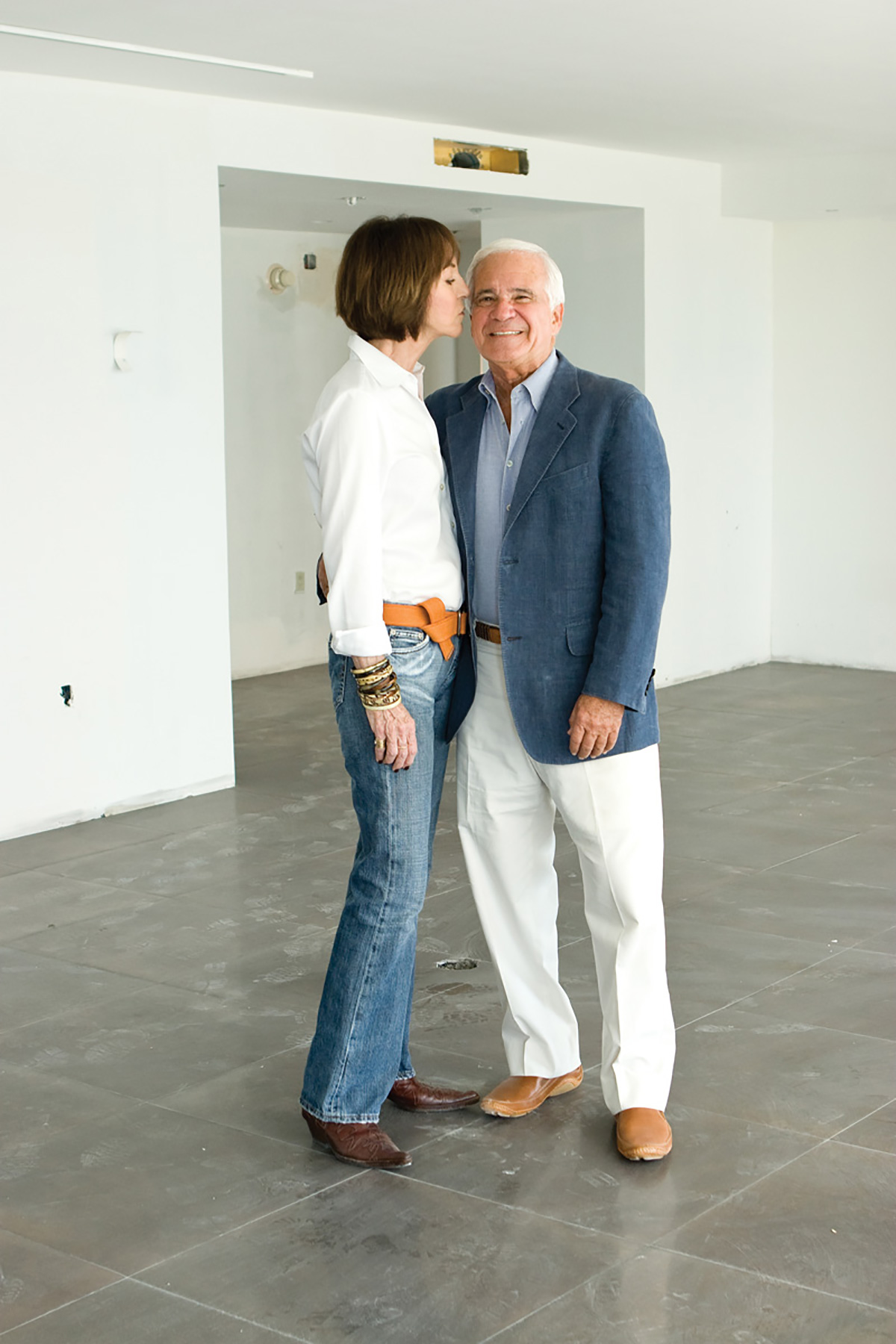 As an intern in surgery at Albert Einstein Medical Center in Philadelphia, and a resident in otolaryngology at Mt. Sinai in New York City, Dr. Simons developed his skills with a focus on rhinoplasty. "I place great emphasis in my initial patient consultation as the top factor in successful outcomes in cosmetic surgery," he says. "My technique has always been one of preserving as much tissue as possible to ensure a natural, symmetrically enhanced appearance." He says he favors surgery without external incisions, called the endo-nasal method, which helps provide natural-looking results. "Rhinoplasty is the premier surgery," he says. "Through this one central procedure patients can experience tremendous overall improvement, both functionally and aesthetically. When done properly, it rejuvenates for a lifetime."
As an early advocate of sub-specialty training, educating became an integral part of Dr. Simon's career. In the early '60s, he became actively involved in teaching and created the Division of Facial Plastic and Reconstructive Surgery at the University of Miami Medical School. Dr. Simons is still actively involved in educating and serves as a voluntary clinical professor of otolaryngology, after serving for more than 25 years as director of the division he created. Dr. Simons is also a leader with the American Academy of Facial Plastic and Reconstructive Surgery (AAFPRS), holding various positions ranging from committee member to president from 1985 to 1986. AAFPRS is instrumental in promoting the highest quality standards for facial plastic surgery through various modes including education, dissemination of professional information and establishment of professional standards. Additionally, Dr. Simons edited the book Coming of Age: A History of the AAFPRS. "In this retelling, we hope to bring to life the history of facial plastic surgery by populating the pages with the people who made it happen," he says.
Today, Dr. Simons is practicing at The Miami Institute for Age Management & Intervention. "I would rather operate in the surgical suites of The Miami Institute than anywhere else in the city," he says. "They are familiar, comfortable and fully accredited. This ensures that the best interests of doctors, care specialists and patients are served."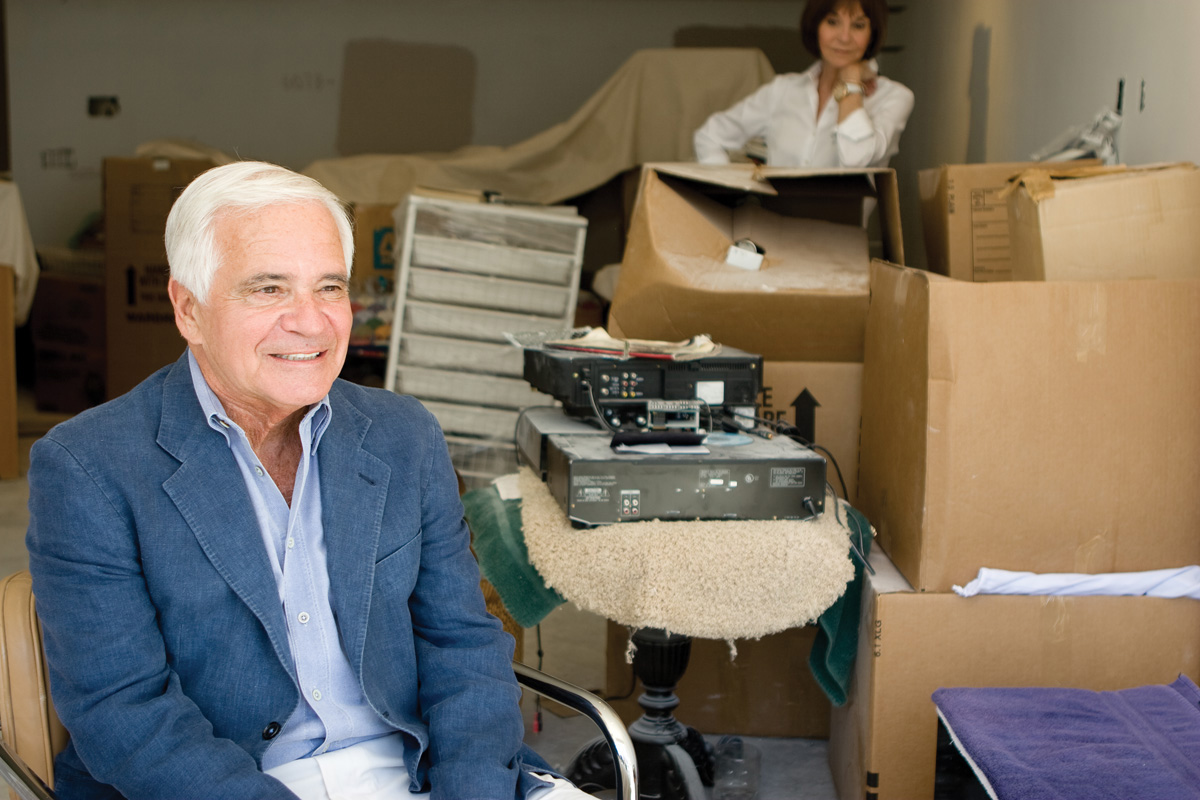 So what have been the Simons' favorite changes on Key Biscayne since they arrived? That answer is simple: Rickenbacker Causeway and everything it's brought along with it. "Some residents viewed the new bridge as a threat to our island existence," says Dr. Simons. "In reality, it has provided us easier access to the growing cultural, art and sporting opportunities in a more cosmopolitan Miami community."
Today, their son, Mathew, is an ER physician in Queens and is expecting a baby girl with his wife. The Simons' daughter, Ilana, teaches English in New York and recently participated in the Miami Book Fair with her newly released book, A Life of One's Own: A Guide to Better Living Through the Work and Wisdom of Virginia Woolf.
So what's next for the Simons'? Among the ongoing renovations to their Mar Azul condo, Vicki says they are planning an open, loft-like space with plenty of vantage points to relax and enjoy the amazing view. "Luckily, we included a guest room for our son, his wife and our forthcoming grand-daughter," she says. "Is here a better place to celebrate the circle of life than Key Biscayne? I don't think so!" And neither do we.