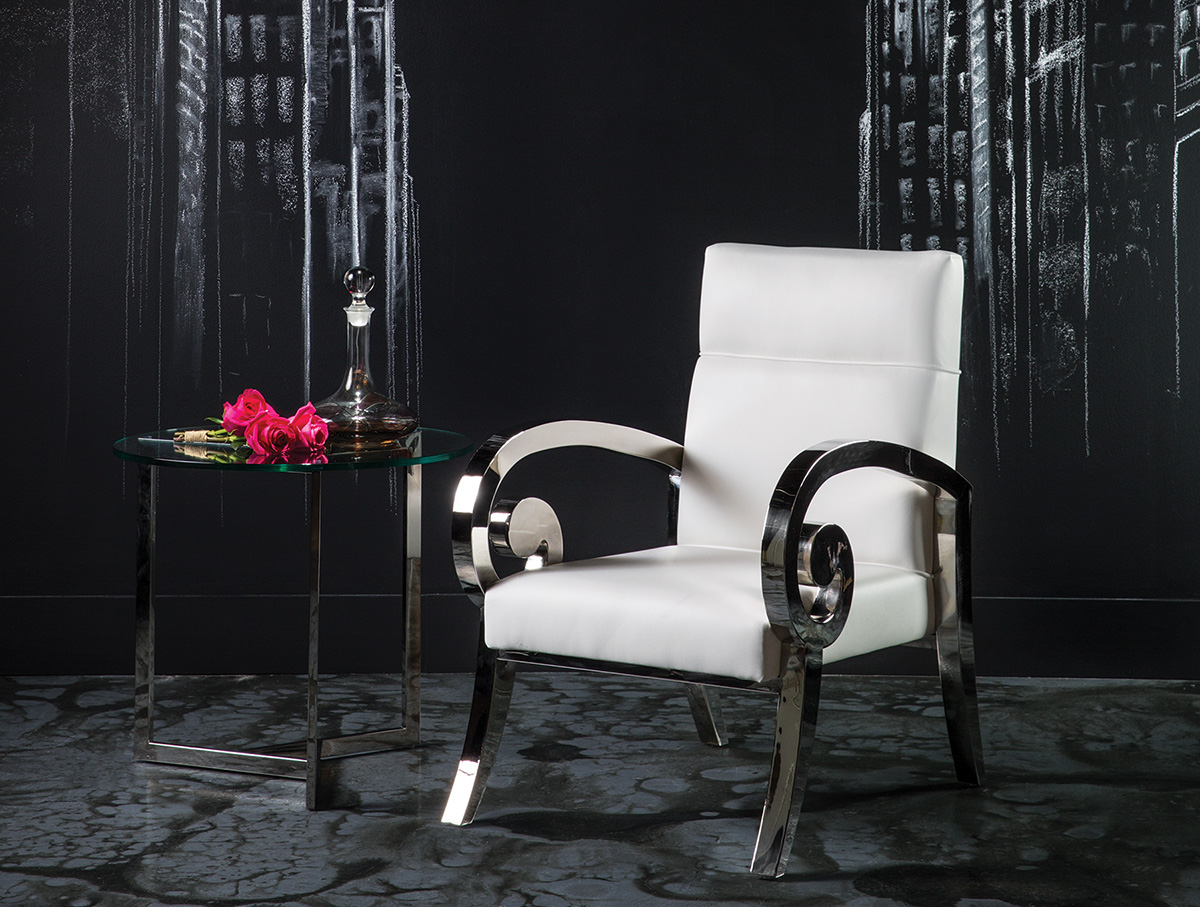 Then come the fine details…such as the architecturally curved arms and gimp trimming accents, and the fact that it's crafted of a durable leatherette that begs for you to just take a seat; ElDoradoFurniture.com.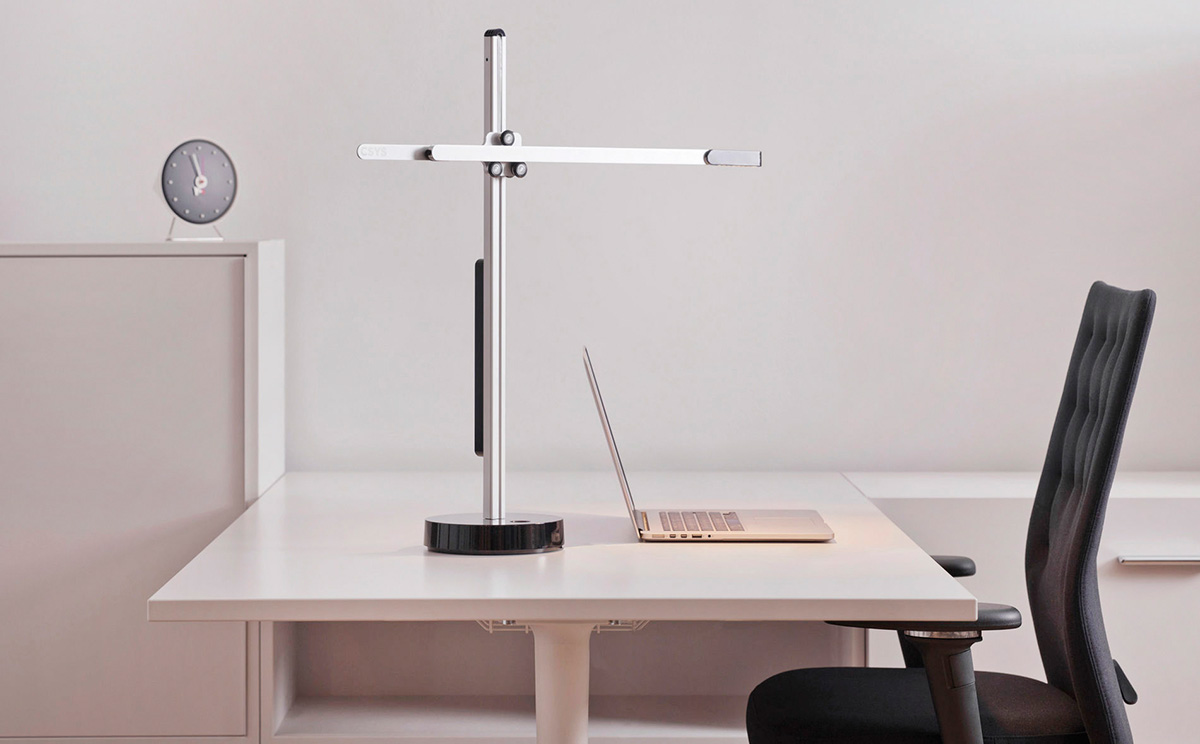 SPACE LAMP
Satellite Technology meets LEDs in the new Jake Dyson CSYS Lamp. From the company that brought us the techy Dyson vacuums comes illumination that utilizes heat-pipe technology found in satellites. The 8 LEDs each feature a conical reflector to emit 5871x of warm light without glare. The lamp is easily adjusted to the height of your choice via a clever counterweight pulley system and has a 37-year lifespan. Clip-on and floorlights available; Dyson.com.
BATH TIME
Getting a new bathroom is simultaneously an exciting and a daunting process. Here's what the experts advise…and it's not at all what you'd expect.
Text by Stacy Wynn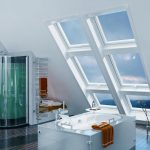 Splashy Splurge
Don't build a room you'll always be slightly dissatisfied with. In fact, make sure to choose a single outstanding item, like a cool tub, great finishes, etc., to really make the space a show-stopper.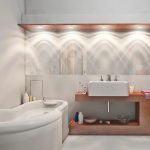 Lotsa Lighting
Make the lighting in the loo as flattering as possible. This is most likely the room you'll see yourself in first thing every morning and last place you'll glance in the mirror every night — so make sure it's lit up right!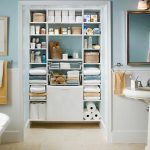 Clutter Be-Gone
Bathrooms are functional spaces with lots of stuff. During the design phase, don't forget to fit in storage — big and small — everywhere you and you can use baskets and cubbies for everything else.