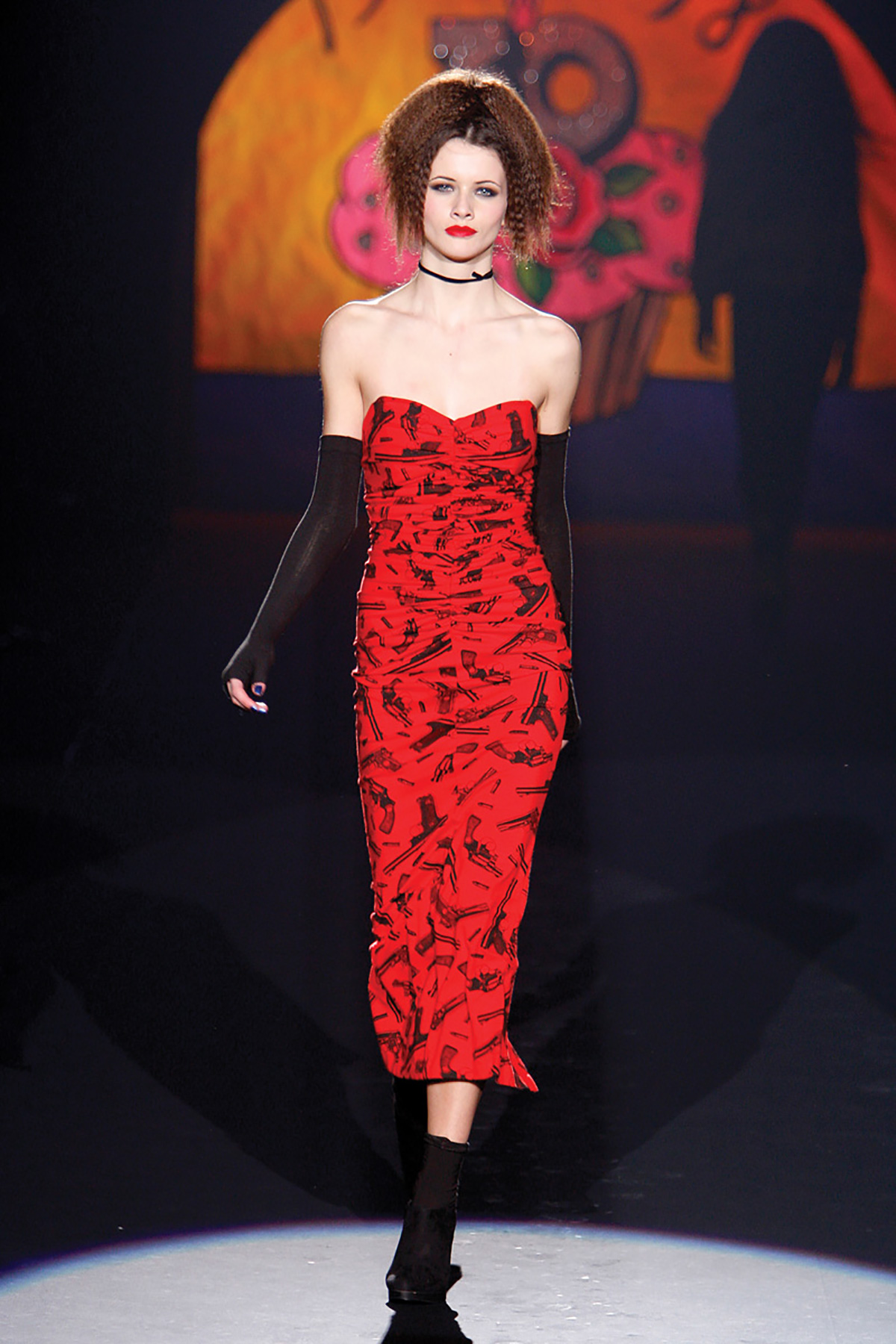 It seems that just about everywhere you turn in South Florida there's a Betsey Johnson store, which is great news for those looking to step outside the box. Both daywear and eveningwear rules underwent radical changes during the fashion-forward '80s, but leave it to Johnson to craft long dresses that stand yet further out from the crowd. In an already colorful season, her reds are more eye-catching, her pinks more vibrant, even her blacks seem blacker somehow. Best of all, many of her autumn 2008 looks flow seamlessly from daylight into club nightwear with minimal changes, if any are needed at all. This fall's styles have a rocker-chic feel that makes one feel youthful, fresh and fun without being childish. For a tour of the new collection, visit BetseyJohnson.com.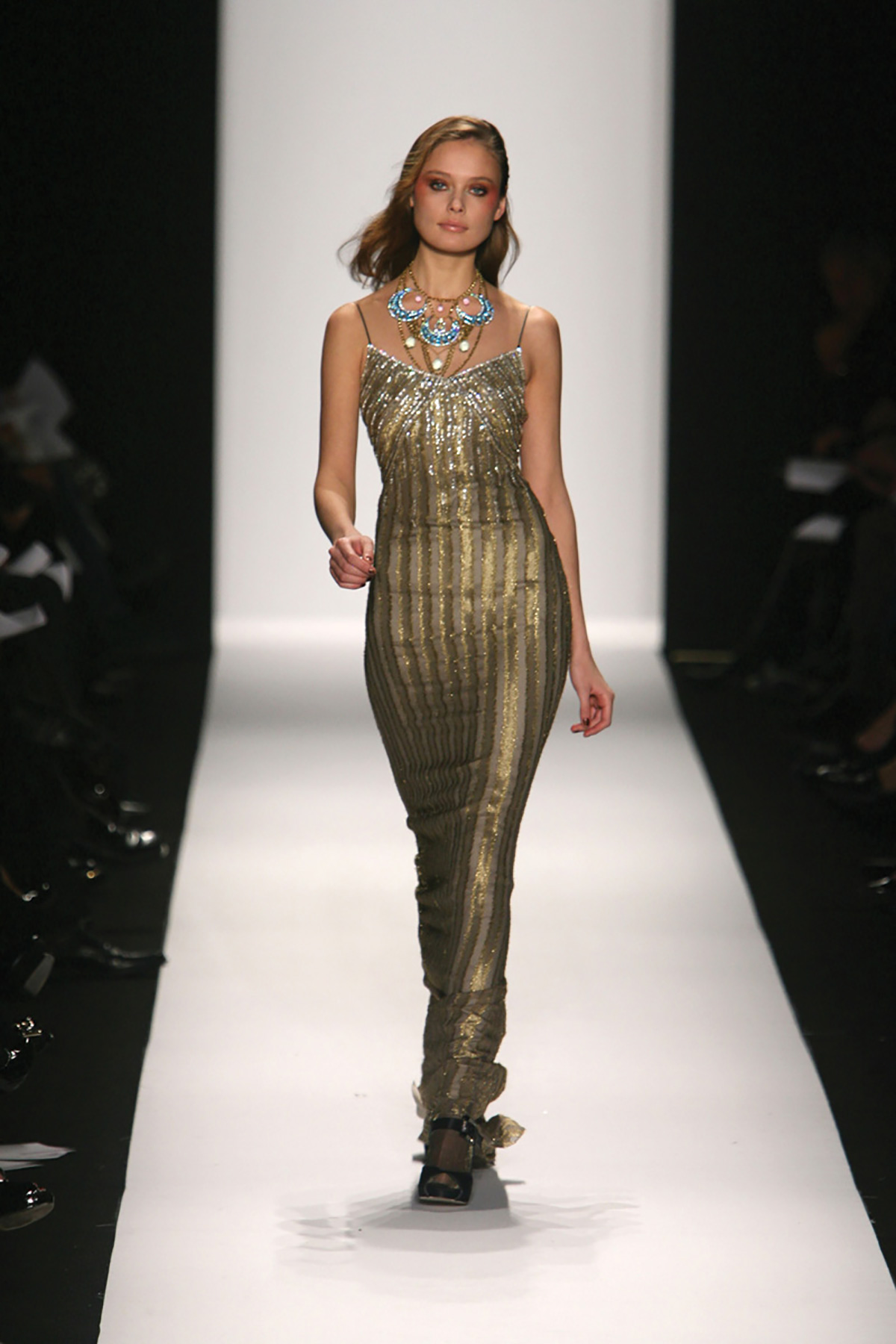 Vintage Glam
Citing international jetsetter and Miami Children's Hospital Foundation Hall of Fame inductee Bianca Jagger as their muse, the Badgley Mischka team brings back all the glitter and high style of the '70s to their fall 2008 eveningwear collection with a dash of new century chic. The gorgeous gowns that are the backbone of the haute design house do not disappoint. Think voluptuous, voluminous gowns with corset tops and flowing materials that drape and flatter the figure. Add in gold, silver, emerald, amethyst and other fine gemstone colors and these creations just cry out to be worn on a red carpet. Necklaces, furs and jeweled belts round out the comprehensive list of accessory options. For more, visit BadgleyMischka.com.
White On, Etc.
It's become common knowledge that with the ever-evolving fashion rules that influence our wardrobes throughout the year that white can now be worn with pizzazz long after Labor Day, contrary to what our mothers and grandmothers may tell us. One thing, however, remains the same: As fall rolls around and seasonal residents return just as the galas and festivities begin, it's time to raid the closets and get dressed up like never before. Glamour is most definitely in, but this is surely not a one-tone year, although the crisp and clean vibe that white yields is most definitely a welcomed aesthetic. This season, to complement those white pieces, add in draped velvets, tulle, beading, cutaway backs, black accessories and jeweled tones to your collection. Mixing it up will not only keep you interesting, but it will take white to a whole new level. The most important thing to remember is that autumn 2008 runs the gamut allowing everyone to express their personal style over the coming weeks, keeping white at the forefront of each look…after all, who wants to stop at flaunting just one party dress?
› Stacy Wynn is a born New Yorker who relocated to South Florida more than a decade ago to pursue the weather, among other things. As an avid ocean enthusiast and lover of the outdoors, she's usually donning the skin-tight styles of the area during the day while staying true to her New York roots in the evening. Her closet is split in two, one side for her sunshine-bound clothes, the other for her New York City styles.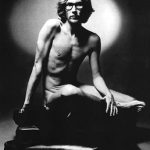 "Fashions fade, style is eternal."
— Yves Saint Laurent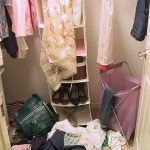 Closet S.O.S.
Emergency signal created to warn guests of the horrors they can expect if they accidentally opened your closet during a surprise visit.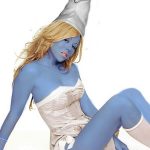 Sexy Smurfette
This Halloween, if you don't want to sacrifice fashion for folly when it comes to your costume, make sure to consider this '80s throwback for added impact.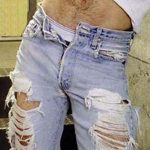 Rip Not
Guys, don't even think you're gonna get away with ripped jeans, even if the cause is normal wear-and-tear. Invest in a new pair today. Please.