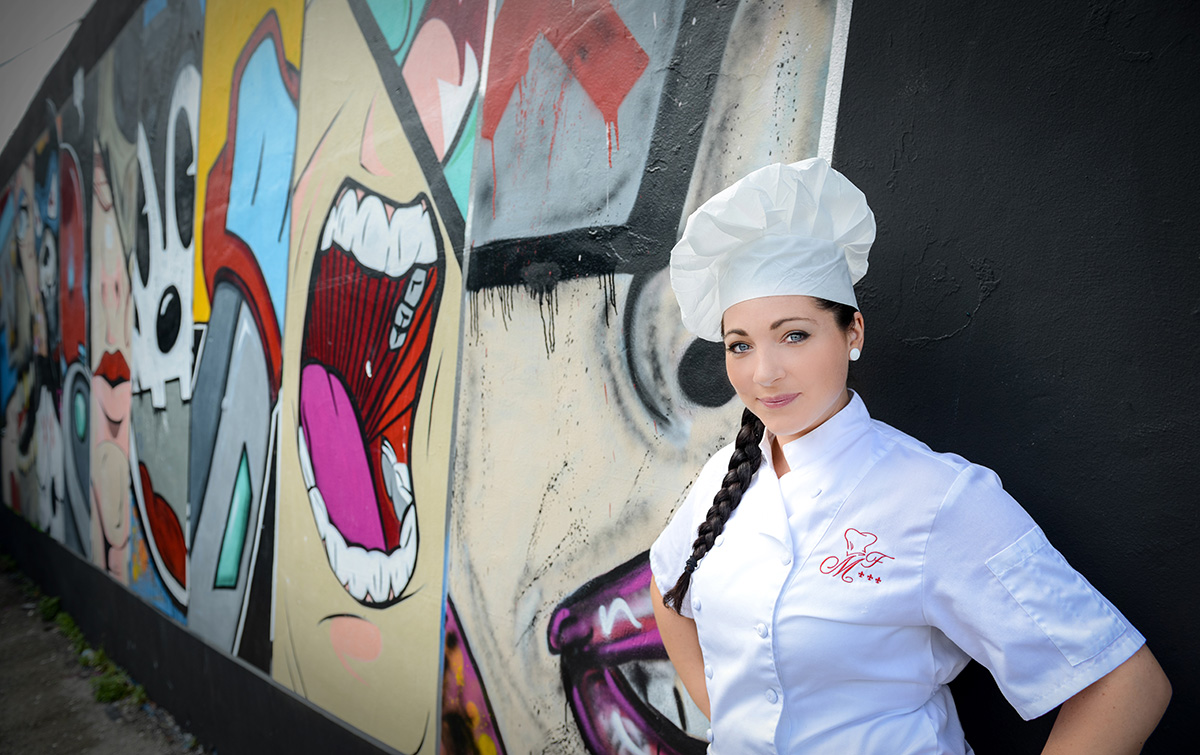 When Michéle Fontanière isn't crusading for the rights of victims of crime, she's in the kitchen cooking up French cuisine and teaching everyday people and international celebrities how to perfect famous French dishes like boeuf bourguignon, blanquette de veau, tournedos rossini and gratin dauphinois. And that's just the beginning of this creative philanthropic powerhouse's portfolio.
Born in Lyon, the capital of gastronomy in France, she's been recognized as one of the best private cooks in her region and worked with the world's most renowned culinary masters, including Georges Blanc and Philippe Le Chat. Her culinary skills were put to the test on Un Dinner Presque Parfait and Le Combat Des Regions, the French equivalents to cooking competition shows Top Chef and Chopped.
Today, she continues to tap her creative side in the kitchen with Passion Cuisine, her private cooking company, and the art and design world through Michèle Fontanière Pop-Up Gallery, a unique art hub that displays art in uncommon and creative locations, making placement of the works as much a part of the experience as the pieces. "We organize and promote exhibitions to reach consumers in places not typically associated with art exhibitions, in prestigious but surprising settings, specifically tailored to the artists' target niche," she says. "We also complement each gallery opening with our signature cocktail parties which include gourmet French food and fine cocktails."
When it comes to causes, her greatest passion is helping victims of crime overcome their circumstances and improve their lives. Before settling down in Miami, she spent years traveling as a missionary to countries like Mongolia, Mozambique, South Africa and others. She worked directly in the streets with victims of crime and has been involved in the fight ever since. "I'm most passionate about helping the victims of human and sex trafficking," she says. "I started in the field helping victims, then became a Certified Victim Coach and provided trainings for various organizations involved in the cause." Her passion led her to organize the first national conference focused on human trafficking in France.
Having taken residence in Miami a few years ago, she continues to raise awareness while educating victims and families and raising funds to help those whose lives have been negatively impacted. This year she hosted the 1st Annual Charity Gala for Victims Of Crime in Coconut Grove. "Whether it's sharing my passion for cooking with clients or helping emerging artists establish themselves, I love to see people happy and know that they are enjoying life."; MRPopUpGallery.com; MFPassionCuisine.com.