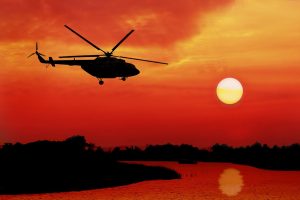 Up & Way
For an out-of-the-ordinary adventure as high as your imagination will take you, and a perfect way to decompress, take to the skies with FlyNYON, a unique charter company that provides state-of-the-art helicopter flights that are guided by photo-centric pilots for memorable moments and incredible views; FlyNYON.com.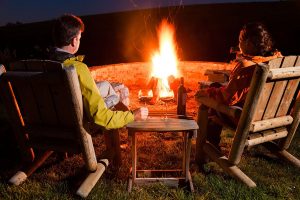 Stay Grounded
What better way to reconnect with nature than to disconnect? Founded by serial entrepreneurs, Camp Grounded is where you go to unplug, get away and be a kid again. It's like digital detox for adults. Cell phones, access to email and social media are not allowed and fancy titles don't mean a thing in these parts; CampGrounded.org.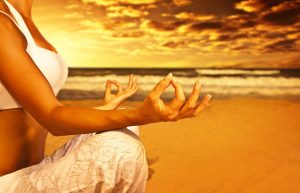 Mindful Meditation
The perfect read if you're in search of balance is from GuruNanda, an entrepreneur-turned-yogi, who went from trading stocks to working on his cat-cow transitions. He shares his simple formula: 2 minutes of meditation in the morning, followed by 10 minutes of poses and 2 more minutes of meditation — and it's namaste all the way.
The Balance Biz
Are you a go-getter ready to go get your balance on? Part of being successful is knowing when to implement downtime as well as adventure so you don't hit an energy plateau or worse yet, burnout. Meditation is a healthy and miraculous exercise that can change you and your life forever. It is a powerful energy source that leads to a better you. Deepak Chopra and I have proposed a 21-Day Meditation Challenge because research demonstrates that 21 days is the amount of time it takes an individual to turn a repetitive action into a habit and establishing a routine that will lead you to a healthier lifestyle. Through meditation, we can reach the potential that has not been discovered, but resides within. Meditation opens the door to true freedom and extraordinary joy. It's a journey with great benefits like reducing the levels of stress in your life, lowering blood pressure, and increasing the ability to concentrate or connect with your inner wisdom. The power of meditation provides you a transformational experience to achieve personal well-being by connecting the mind, body and spirit. Maintaining a daily routine of meditation helps you to improve your productivity in pursuit of excellence. It takes you on a journey from the heart, invigorating every aspect of your life.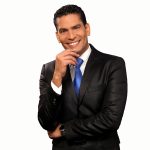 ABOUT THE AUTHOR
› Born in Santiago De Cuba and residing in Miami, Ismael Cala is a Journalist, Producer & Presenter. His show, Cala, airs on CNN En Español. Most recently, in conjunction with Deepak Chopra, he started the 21-Day Meditation Challenge; IsmaelCala.com.