What's Happening?!
A Brief Primer Of Art Week 2018
An estimated 268 (More than 1,250 if you count the satellite fairs) of the top galleries & museums from 34 countries will be showing us what they've got at Art Basel Miami Beach, the anchor show during this year's Miami Art Week taking place for most of the first half of December, but officially running Dec. 6-9. Since launching in 2002, it's become North America's premier art fair, featuring paintings, films, videos, sculptures, drawings, photography, digital art and installations from 4,000+ artists from around the world who descend on The Magic City's shores to rub elbows with the art world's top curators, museums, dealers, collectors and aficionados. Throughout the years, the buzz has extended far past Basel into 20+ satellite art fairs (think SCOPE, Design Miami, Fridge, Superfine!, PINTA and Red Dot) and hundreds (maybe thousands!) of parties. This year is expected to welcome nearly 100,000 professional & novice art aficionados to the festivities. Also new this year: A completely overhauled Miami Beach Convention Center and there will be no more outdoor free public exhibits, sculptures or film projections at The Bass and SoundScape Park. Instead, twice a day during the fair, the non-paying public will be welcomed into a special ballroom for 20-minute live performances. — Anja Maltav
Eclectic Experiences: 
Unexpected Venues Welcome The Best RSVP's

Island In The Light
@ Gran Paraiso in edgewater
Join international collector and real estate juggernaut Jorge M. Pérez for a private preview of his new coffee table book, Island In The Light, featuring 35 of the most influential Cuban literary masters who analyze and reinterpret the most important art pieces produced by Cuban and Cuban diaspora artists. Works range from essays, poems and short stories, as each artist applies their own experiences and delves into topics like political oppression and isolation. The event includes an exclusive series of art talks between celebrated authors, poets and visual artists; 660 NE 31st St.; 5 p.m.-7 p.m.; RelatedGroup.com.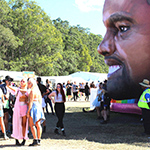 Basel House
@ RC Cola Plant in Wynwood
Miami's favorite award-winning full-circle event agency SWARM welcomes another rendition of Basel House: A Mural Festival showcasing dozens of artists from around the world in their jam-packed line-up. Featuring a Live Art Battle, Mural Tours, a Skate Ramp and a Digital Arts Playground, among many other interactive experiences at the RC Cola Plant in Wynwood. Oh, and if you RSVP ahead of time, you get a free drink; 550 NW 24th St.; Free; BaselHouse.com.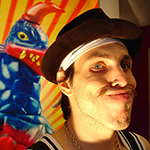 Art Plug Power House
@ Police Impound Lot in Allapattah
A Baselicious surprise pop-up hosted at an abandoned police impound lot in a neighborhood that's name is derived from the Seminole Indian language word meaning "alligator," Art Plug Power House is rumored to included a kinetic sky, high-voltage highway, plug walk, a mechanical unicorn, a collab lab, monster truck and motor bike shows as well as cameos by such gravity-defying acts as Otto Von Schirach on the "High Hemp" stage; 1440 NW 21st St., Allapattah; Dec. 7 & 8; $20; TheArtPlugPowerHouse.com.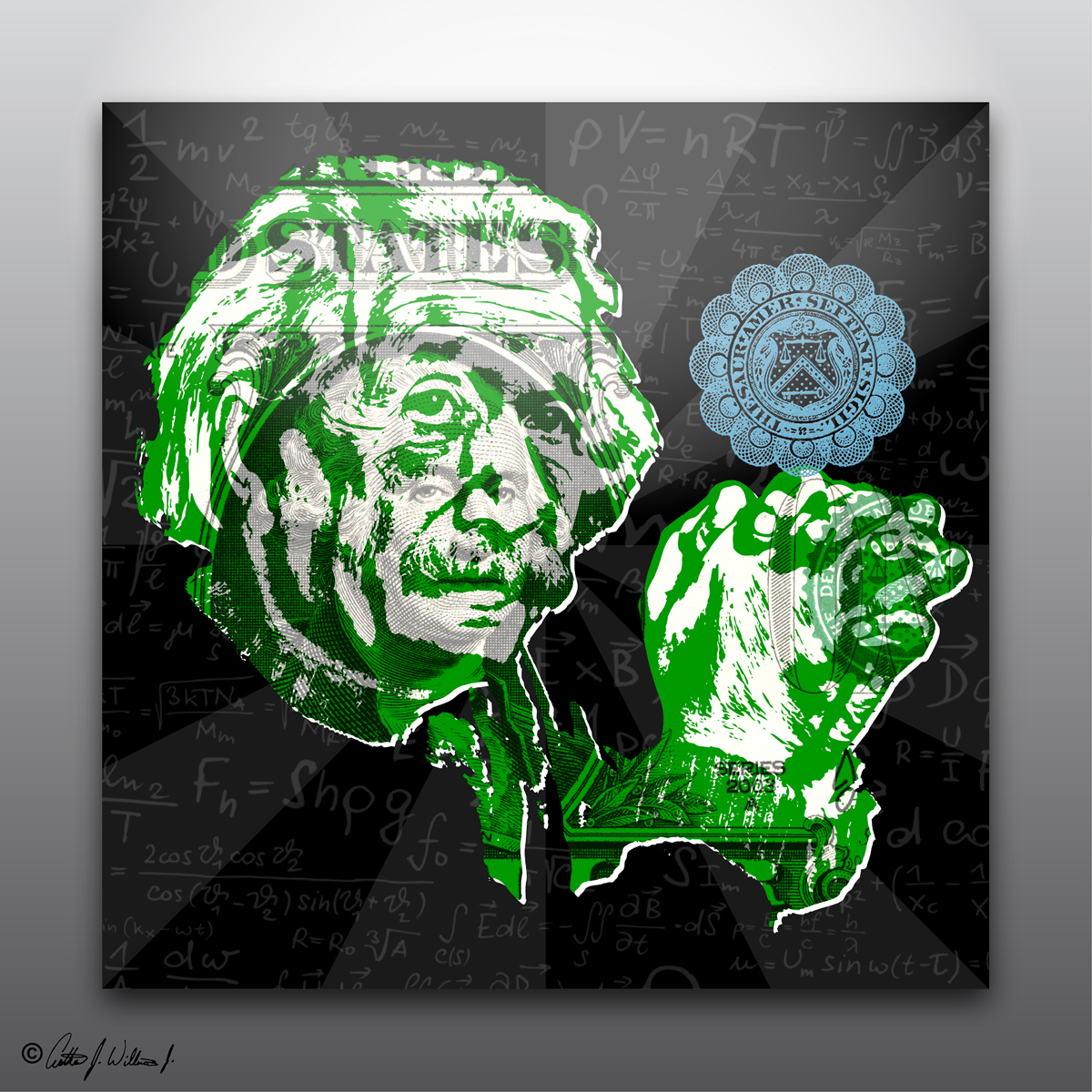 Counterfeit to Canvas
Meet Criminal Turned Creative Arthur Williams, Jr
For a guy who was born on a chilly Chicago Thanksgiving Day in 1972, Arthur Williams, Jr., sure has a lot to be thankful for. Possibly the world's most famous counterfeiter and subject of the book The Art Of Making Money by Jason Kersten, he rose to infamy when he faked the "almost impossible to replicate" 1996-issued $100 Bill, the quality of which is on par with the supernote. After getting caught and being sentenced to 7 years (lucky number!) for the nearly $10 million he was accused of printing, he decided to focus his skills elsewhere. During his incarceration, he painted old paper currency onto canvas, and imbedded secret symbols into each painting. While mastering his craft, he became fascinated with fashion, and decided to design his own clothing line with the same symbolism he infused into his art. Today, "Art" is a bonafide artist, dedicated to helping at-risk kids through his work. To date, he's helped raise over $150,000 for After-School All-Stars, a national non-profit organization founded by Arnold Schwarzenegger to help low-income children in schools across the U.S. See his work for yourself at The Setai Hotel in Miami Beach on Dec. 5 from 8 p.m.-11 p.m.; and at The Fontainebleau for a "Masterclass With The Artists" presented by Family Association Foundation on Dec. 7 from 4 p.m.-5 p.m.; ArthurWilliamsJr.com. — Anja Maltav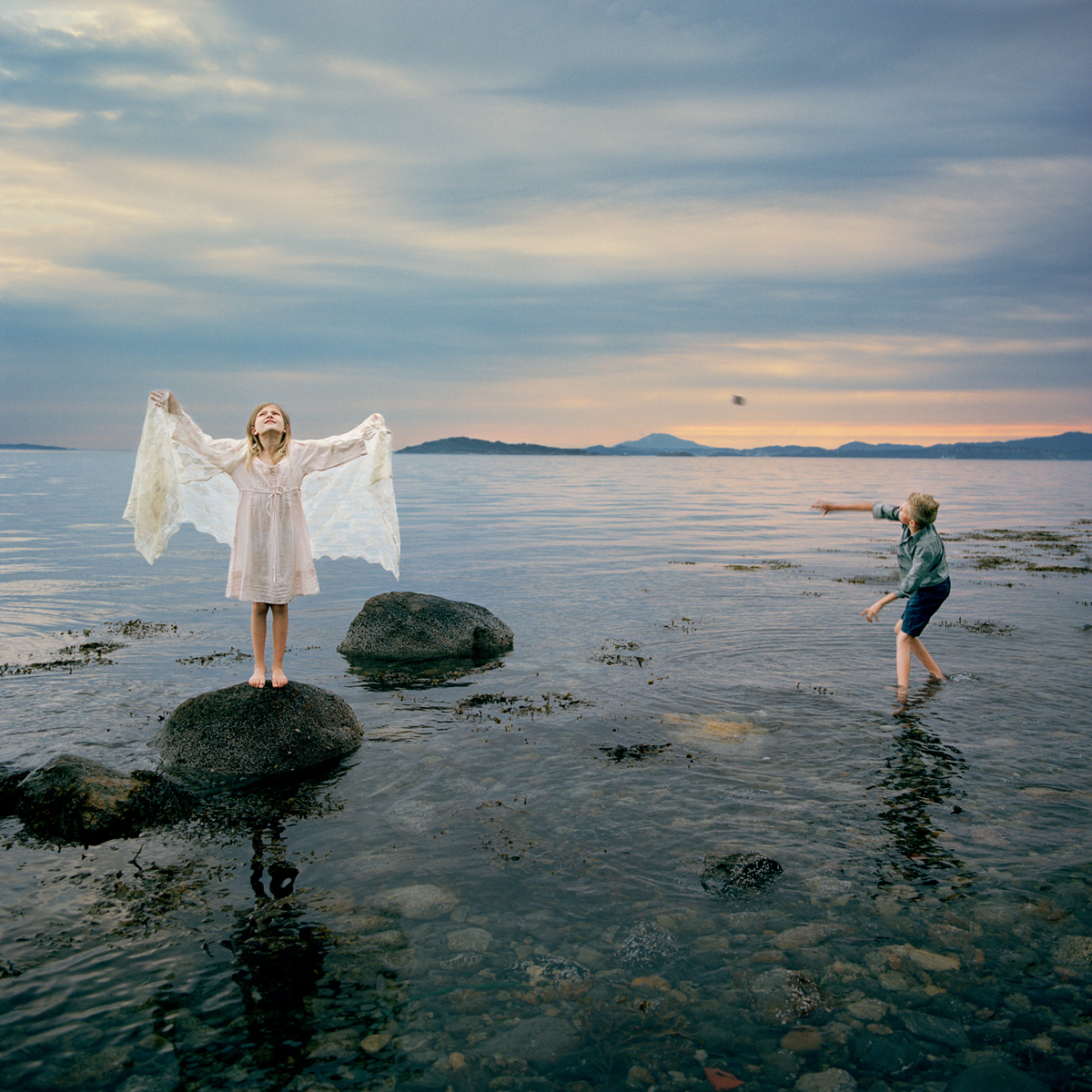 Emerging Energy
Aqua Art Miami Breaks The Mold Yet Again

For art aficionados looking to add the next "Picasso" caliber artist to their collection, Aqua Art Miami showcases the largest roster of young, emerging and mid-career artists during Miami Art Week. Throughout the years, the fair has continued to solidify itself as a completely unique art extravaganza, consistently staying true to its signature relaxed yet energetic vibe. This year's edition will present 52 international exhibitors from 12 countries who will showcase the fresh works of 135 artists. Among this year's top lures: an InkMinx Mobile Tattoo Tent that will feature three female artists including Shanzey Afzal, who identifies as the only trained and certified female Muslim tattoo artist in the U.S.; Brazilian/American graphic performance artist Claudia Vieira, who will surround the venue with a continuous line of black vinyl tape to create a "living" drawing; and Katarra Peterson who will use the upper balcony of the fair as a platform for a modern-day interpretation of Rapunzel during a live and interactive hair-braiding project. Rewritten here by a female artist of color who re-imagines this story, not of how she will be saved, but rather how she will "pull up" others who are less fortunate. Fair visitors will have an opportunity to help her weave lengths of braided hair into a rope, and the artist will offer crystal ball and palm readings, general wisdom and spiritual consulting; Aqua Hotel, 1530 Collins Ave., Miami Beach; AquaArtMiami.com. — Anja Maltav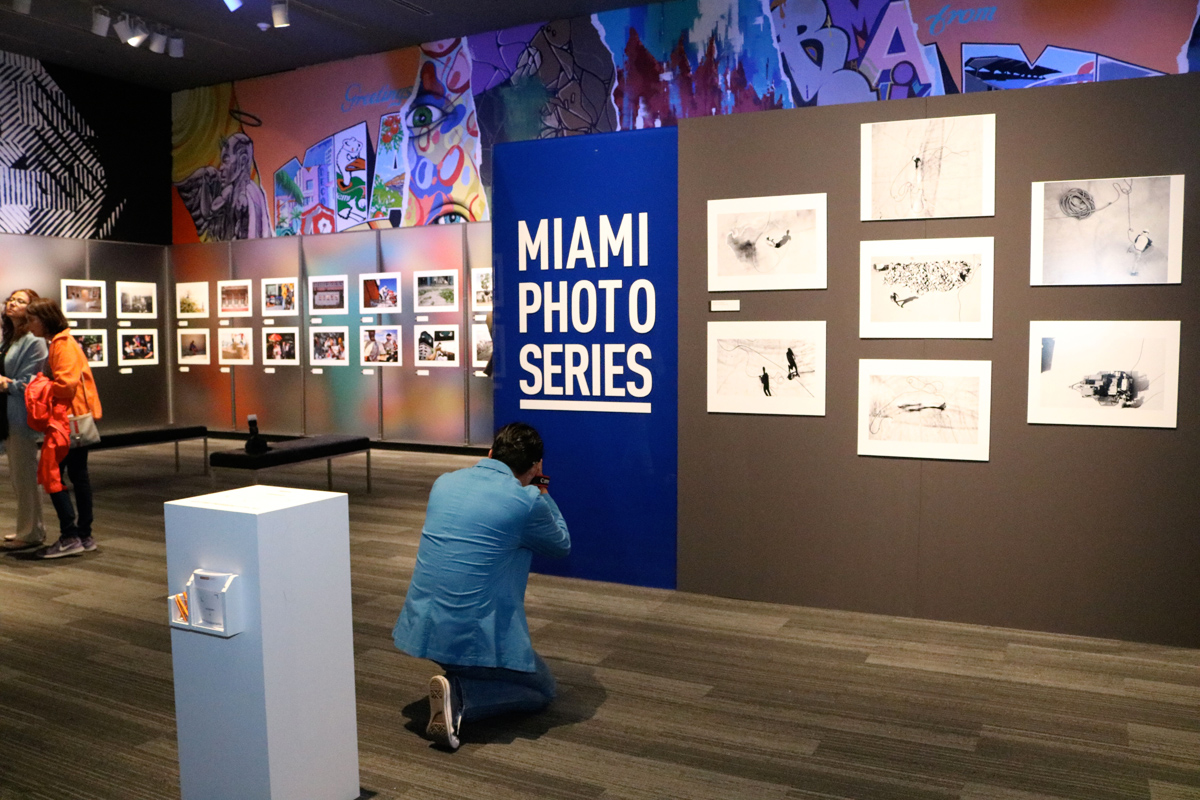 Photo impact
See The World Through A Street View Perspective
Street photographers are part documentarian, part artist. They strive to capture life, culture and those moments when the subjects think no one is watching. An international event showcasing the best of contemporary street and documentary photography, the Miami Street Photography Festival at the iconic HistoryMiami Museum features world-class photographers from over 45 countries. Celebrating it's 7th installment, the festival's mission is to give exposure to up-and-coming photographers from around the globe and highlight the best in international street photography. "The Miami Street Photography Festival creates an interactive platform for photographers from around the world to showcase their work during a time of high exposure for art," says Jorge Zamanillo, Executive Director of HistoryMiami Museum. "We provide photographers a stage to display their work at a world-class museum. This level of talent in photography cannot be found anywhere else during Miami Art Week." In conjunction with the festival, the museum will exhibit the finalists of the Miami Street Photography Festival's International Street Photography Competition, the leading and most widely recognized contest in street photography in the world; HistoryMiami Museum, 10 W Flagler St.; MiamiStreetPhotographyFestival.org; HistoryMiami.org. — Anja Maltav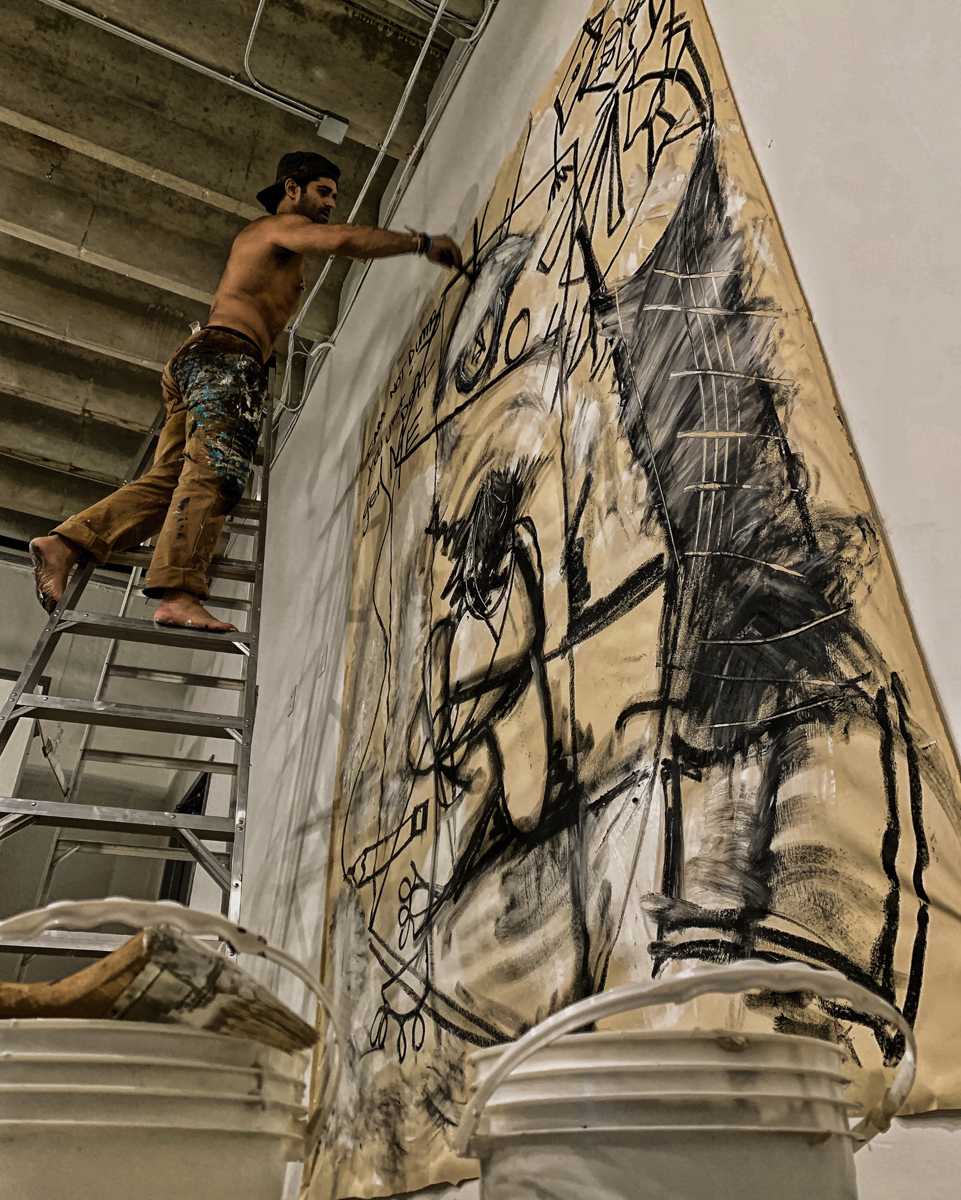 Accidental Artist
From Doodling To Work Of Art
Imagine finishing your MBA and living in an apartment with a large wall that you wanted art for and having that moment change your life. That's exactly what happened to Alexander Mijares. "I've never studied art," he says. "My first painting was terrible. I was frustrating and I thought that all those people who told me that art was relaxing had lied." Eventually he finished it and when he went to get it stretched, the guy asked if he had trouble painting it. "I laughed and asked why?" he says. "And he said that I painted on the wrong side of the canvas — on the unprimed side! That's why all my colors bled and gave me problems. I had no clue, but afterwards I laughed at myself and decided to become an artist." Seven years later, he sells his art all over the world without the assistance of a gallery. His Art Basel show consists of a collection of large black & white paintings that tell the story of his life; Mijares.com. — Sandy Lindsey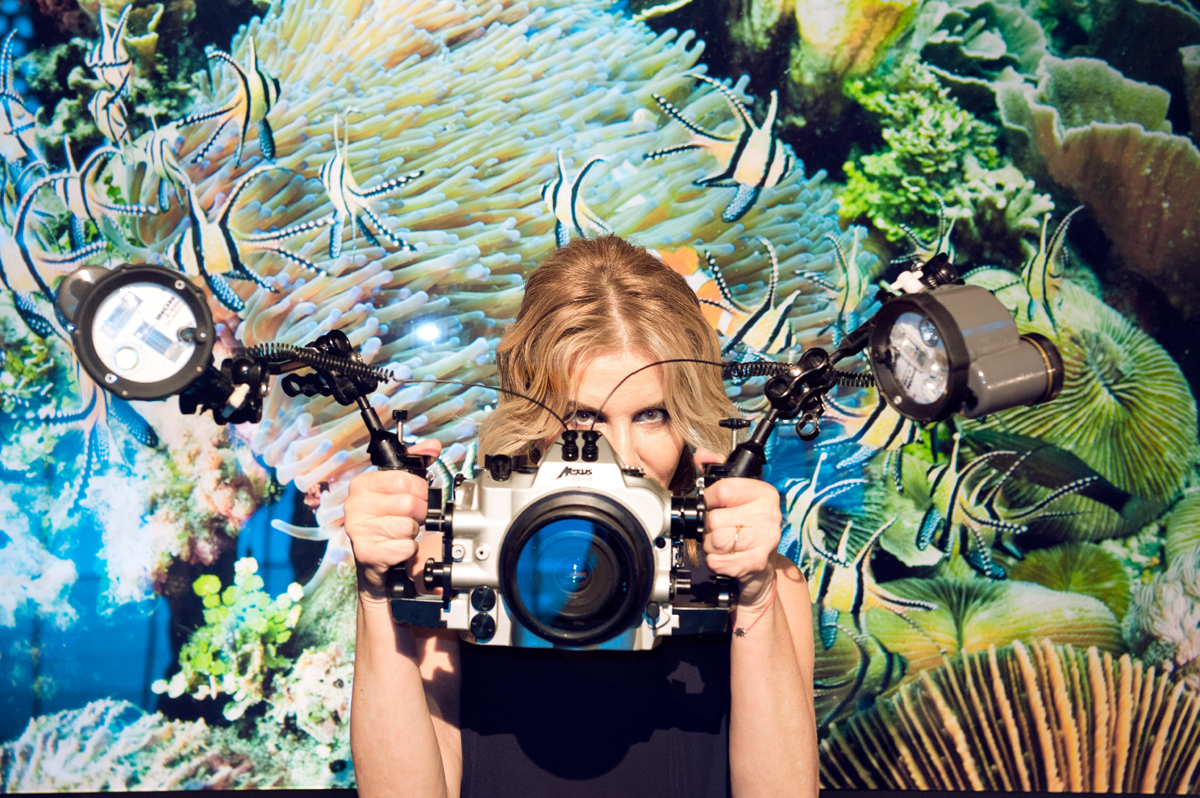 Under The Sea
Diving Into The Creative Currents
Initiating her first underwater photography exhibition Deep Passion in 2013 with the overwhelmed creatures of our oceans, Aysegul Dinçkök is on a mission to better understand the relationship between land and sea. All the photographs in the exhibition were sold to support the Mediterranean Conservation Society's "Aegean Fisherwomen" project to assist and better the women's working conditions and secure their life on fishing boats with higher security measures. In her latest work, the photographer partnered with Free Diving World Record holder Sahika Ercümen to dive 30 meters underwater in Jupiter Point, Florida, to capture photographs of the "poetic dance, swimming in harmony with the ocean's predators." The artist believes that if approached carefully, all creatures can live together in harmony with nature. "Only misunderstandings can create conflict," she says. "And true beauty lies just beneath the surface." — Anja Maltav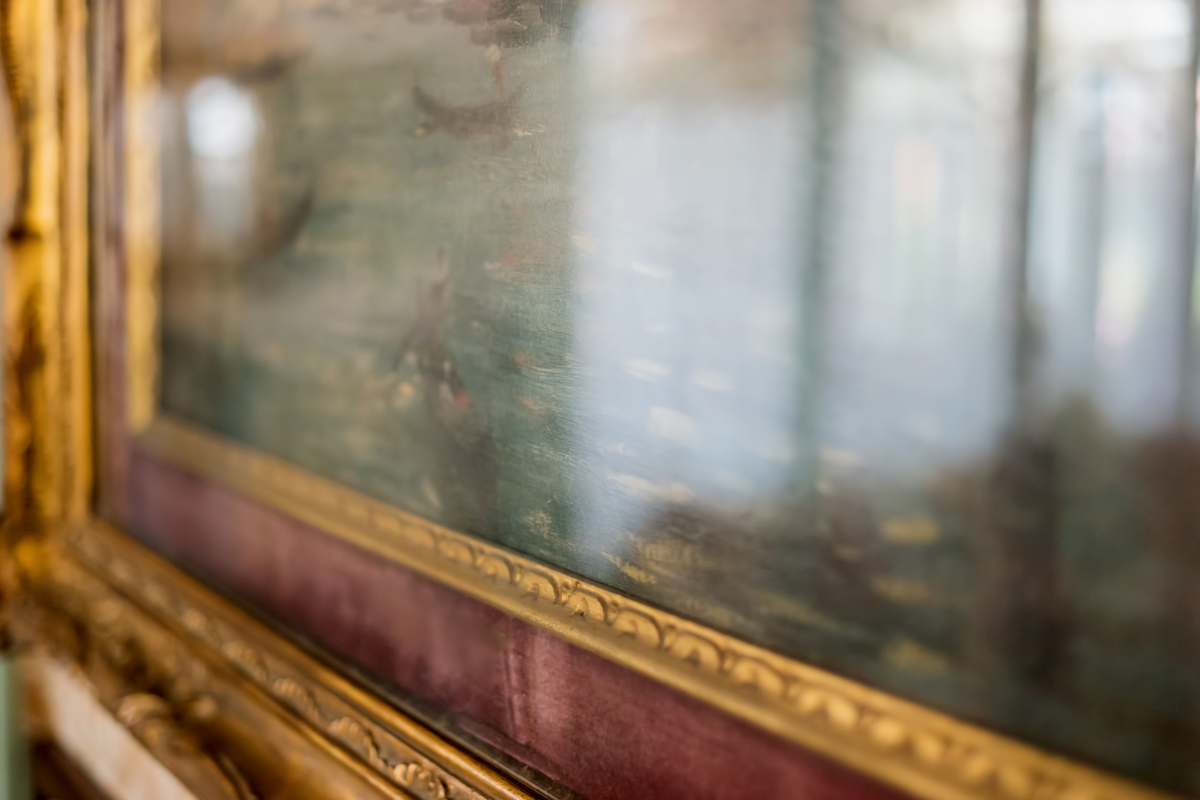 Magic Happens When Charity & Art Unite
After producing successful events including Dali Miami, Michael Rosen began to think of creative new ways he could raise money for causes close to his heart. And so Buzz Art Auction was born. The live art auction features original works by all the world's top street and contemporary artists. "What keeps me going each day is realizing what I've done in my career and all the lives I've helped change for the better," he says. That passion has translated into quite the speedy evolution for Buzz Art Auction, which 5 years and 5 cities later is up to more than $1 million in sales. "Last year I overheard some people talking about how they were all attending a sold-out event over the weekend but only a couple of them had tickets so they were talking about how they were going to sneak in and pass the tickets back," he says. "I was laughing, thinking they were talking about a concert. I then realized they were talking about my event. I walked over, introduced myself and offered all of them tickets." BuzzArtAuctions.com. — Sandy Lindsey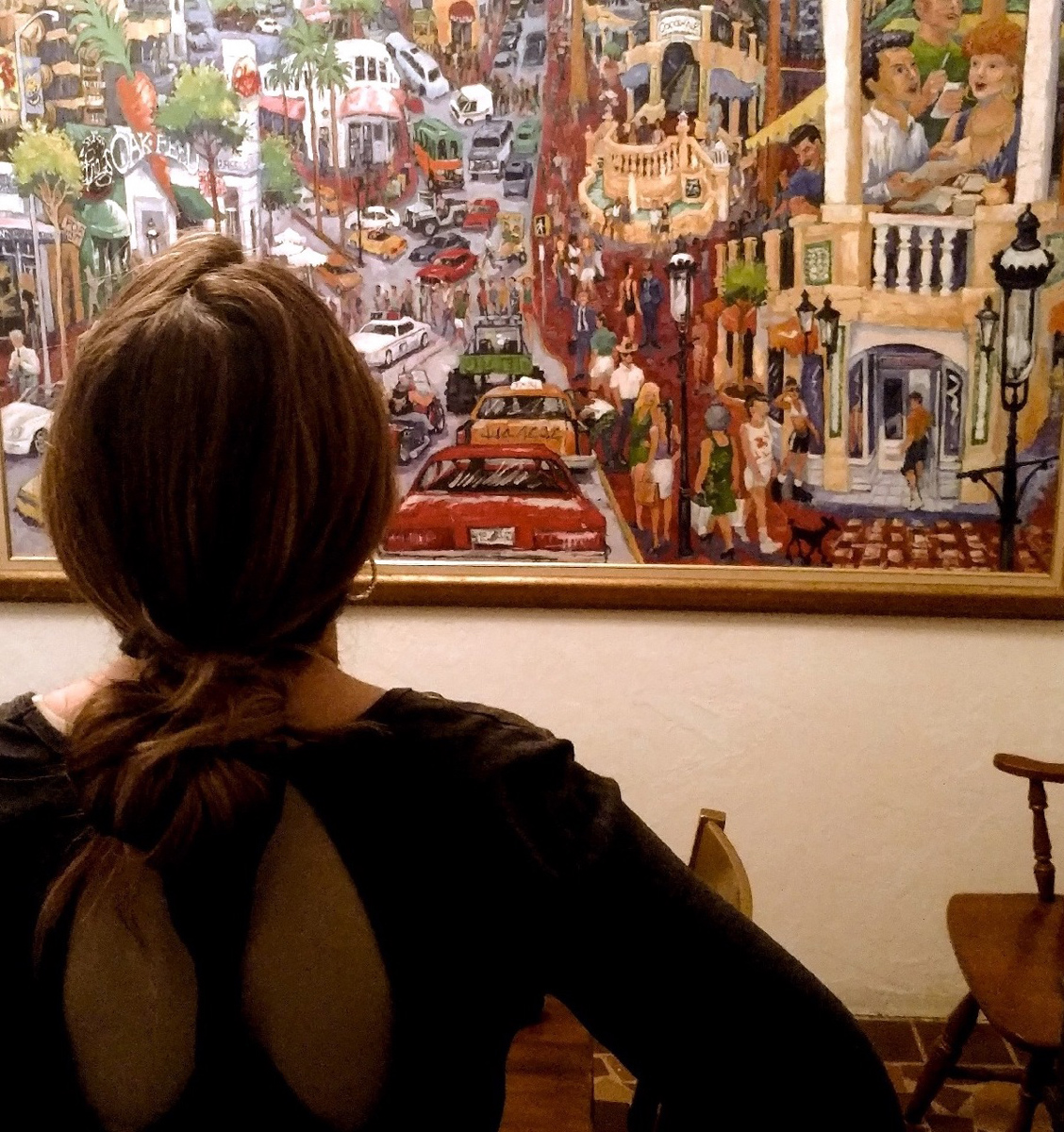 Artfully Yours
Keeping Your Art Collection Under Control
The first step for any properly Curated Art Collection is to organize it by creating an archive of the pieces in your existing collection and continue to update it as you add (or subtract) pieces. Start by taking high-quality photos of each artwork (or any collectible) and include information such as its title, name of the artist, medium, dimensions and date of creation. You can also include information like where it was purchased, for how much and any other additional information you have about the artist. Include details like whether you personally met the artist or who represented them in the sale. Remember to PDF any certificates of authenticity, press coverage or artist website information so that it can be properly preserved. These notes not only help you remember important information about each piece, they can also assist in valuing, insuring, selling or even passing down your collection to the next generation. Since the price of art is often changing, it's important to have regular appraisals performed on important pieces, especially after a significant event such as an artist fetching a huge pricetag at auction (hello, Banksy's self-destructing Love Is In The Bin!) or the death of the artist. When an artist grows in popularity or their work becomes scarce, prices tend to shift. Also check your insurance policies to ensure that you have adequate limits in place to cover any art-related losses. Finally, no one likes to think about death or taxes but your art collection can prove to be a sore subject for your heirs if the proper planning is not in place. In general, there are two ways you can distribute collectible personal property: Leave the assets to your heirs or donate them to a charitable organization. In either case, special tax and estate laws will apply and these laws differ from laws governing distribution of other types of assets in an estate. Ignoring these laws can result in unnecessarily high capital gains taxes to your heirs, income or estate tax penalties, or depreciation of the asset's market value. Specifically indicating to whom and how collectibles will be passed to heirs and who is responsible for valuing and storing them can also avoid family disputes when it comes to addressing these types of assets. — Estrellita S. Sibila