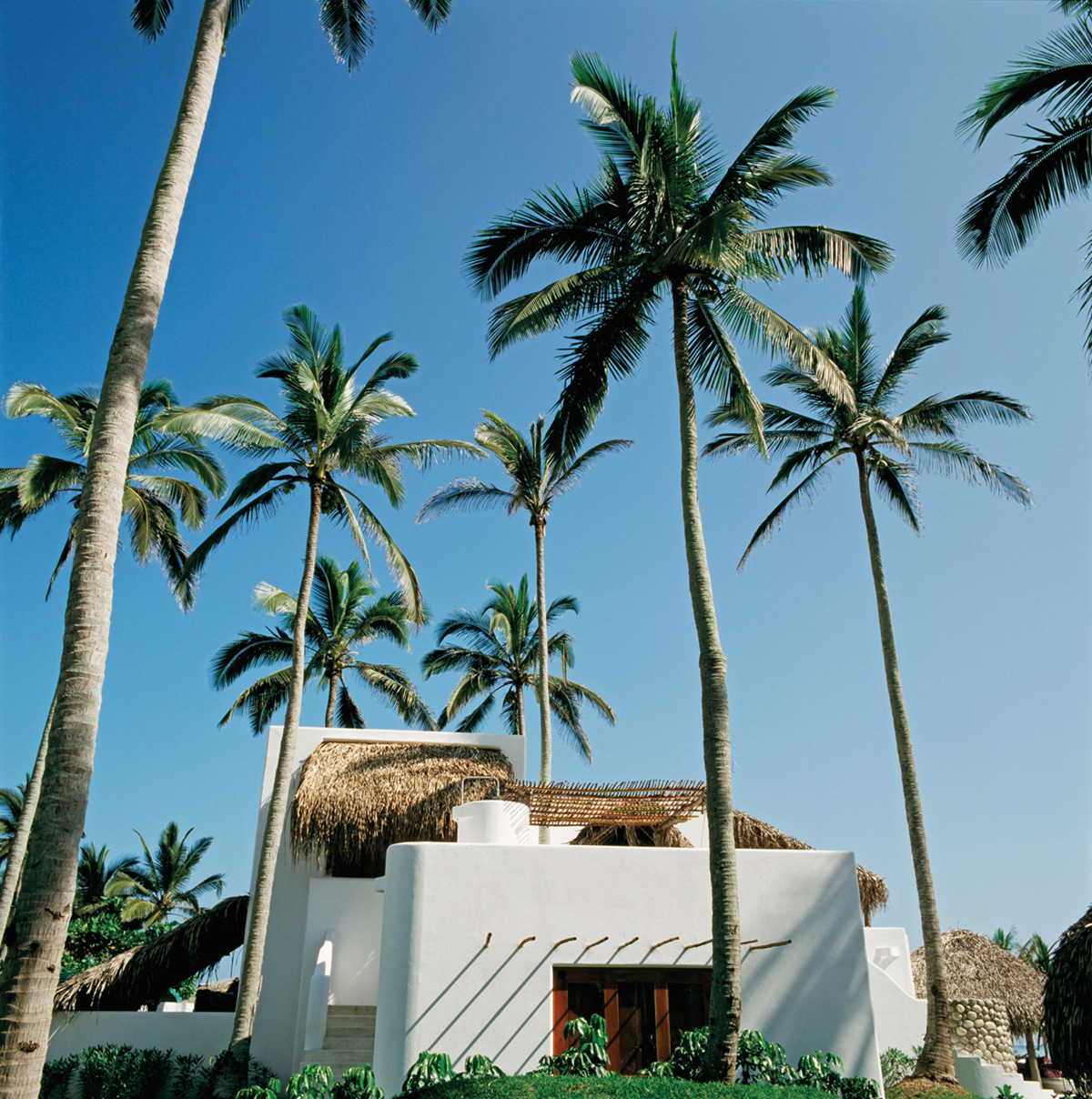 Fusing nature with design, relaxation and white sands, Hotel Azucar in Veracruz, part of the renowned Design Hotels collection, is a treat for the senses. Its Spanish namesake translates into "sugar" in English and it's the third creation by the founders of the popular Mexican hotels Condesa DF and Habita, proving that the third time really is a charm.
The ride from Veracruz Airport is a long one, about 2.5 hours, but well worth it. The stretches of scenery and glimpses of the tiny towns that pop up along the way will rival even your most treasured vacation memories. Make sure to have your camera handy to document the experience as you ride toward the sweet surprise at the end of the road: Azucar.
Upon arriving, you'll be greeted by tall palm trees and a friendly staff that eagerly awaits your every command. Once you reach the check-in desk, try to get upgraded to the villa at the very end of the property, right next to the beach. Here, the sounds of waves crashing against the seashore will lull you to sleep whether the sun's up or down.
If you don't get the corner villa, don't fret. All 20 of the low-lying, whitewashed, thatched-roof bungalows have a private terrace overlooking the Gulf of Mexico and foliage-laden courtyard, views that are highlighted by a symphony of chirping birds and lapping waves. Curved walls are accented with white-on-white interiors juxtaposed against tropical, yet surprising country-style, architecture with red cedar, fiberglass and a touch of cotton-cloth details. In the bathrooms, sinks and open-shower doors were constructed with the same fiberglass that local fishermen's boats are made of, giving them a transparent, contemporary quality when the sunrays shine through them.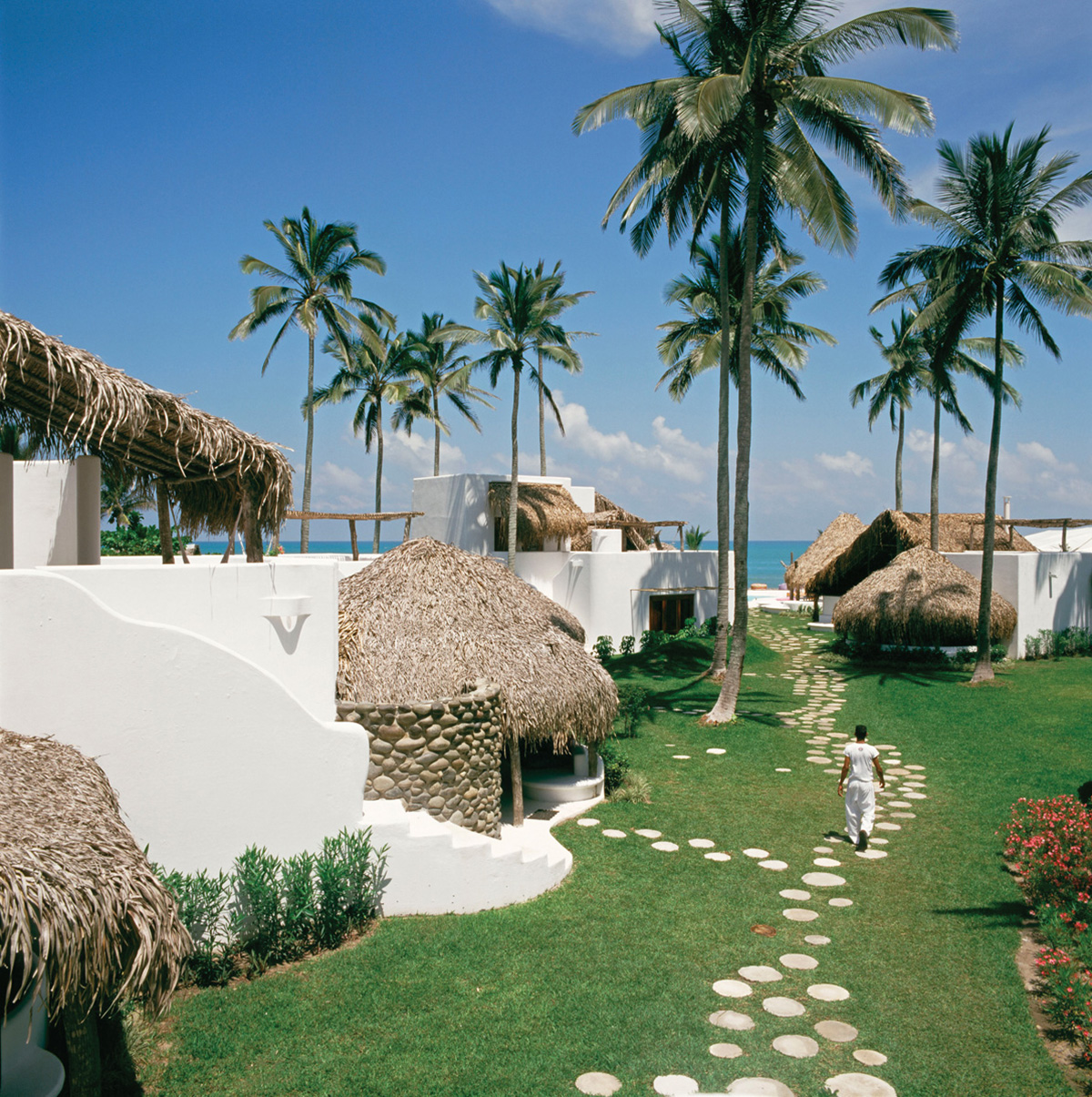 To further the connection with the community, each bungalow is named after a Veracruz sugar mill, and a locally made hammock stretches across every private patio, inviting guests to swing amid warm Gulf breezes. A jagged trail of circular rocks leads through a series of stately palm trees straight to Veracruz's world-class shores. "I see my hotel as an ecological, organic project," says hotelier Carlos Couturier, Azucar's designer. "It's a design hotel yet it is somehow anti-design. I wanted to recuperate a lifestyle that has since gone by — that of my grandparents — and give guests the pleasures of simple things."
And that's exactly what he accomplished. Throughout the hotel, storied elements meld to create a sense of history and familial comfort. The red-cedar woodwork in the private spaces comes from driftwood that Couturier says he collected from the beach with his tractor after a major flood in Veracruz in 1999. "I stored the wood away for years until I founded Azucar," he says. "I decided to use much of it as supports for the beds or as beams and door frames." Additionally, each room is complemented with a few limes, which will be a welcome accompaniment to all the Coronas you'll be sipping throughout your stay.
What's best, open-air spaces abound at Azucar including the library where guests can lounge in wicker chairs or on pink pillows under transparent-green jug lamps hanging from an open thatched ceiling. There's also an outdoor spa that features a yoga space and holistic spa services. A lively pool is surrounded with pink beanbags and rainbow-colored seating options. To round-out the experience, a sugar-white restaurant featuring the best catch-of-the-day seafood South of the Border provides even the most discerning connoisseur a satisfying meal.
Further out, the adjacent shoreline is devoid of typical touristas, which is a welcome detour from the "all-you-can-scream" scenes typical of Mexican Spring Break meccas like Cancun and Acapulco. It's not uncommon to have the beach all to yourself at any given moment throughout the day or night. Although there are a lot of nearby options for outdoor activities such as kayaking, rafting, horseback riding and biking, you probably won't ever need to leave the hotel. The adjacent road leads to many things, but why leave a secluded paradise if you don't have to? Another tip: Don't come solo. This place is jam-packed with snuggling couples who frequently cuddle in swaying hammocks and kiss in the shade. There's not much to do at Hotel Azucar but escape, relax and appreciate the love of your life without any interruptions — so leave the kids with the in-laws.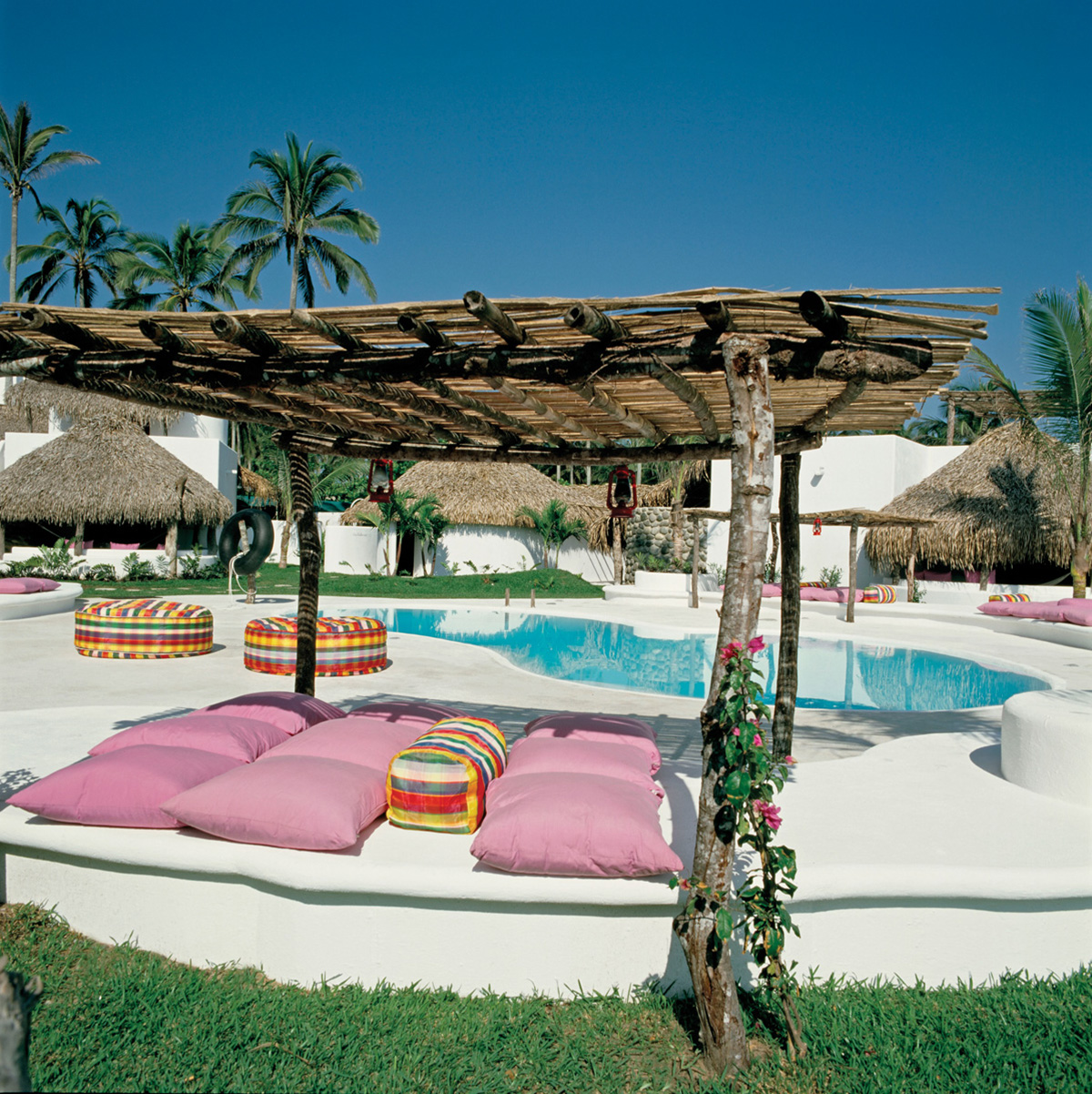 "The hotel is all about going back to basics," says Couturier. "It is a tribute to the sugar industry, forgotten talents and those who are still present." And with that, every guest can leave — and arrive — knowing that they will leave the hotel a more enriched person than when they arrived.