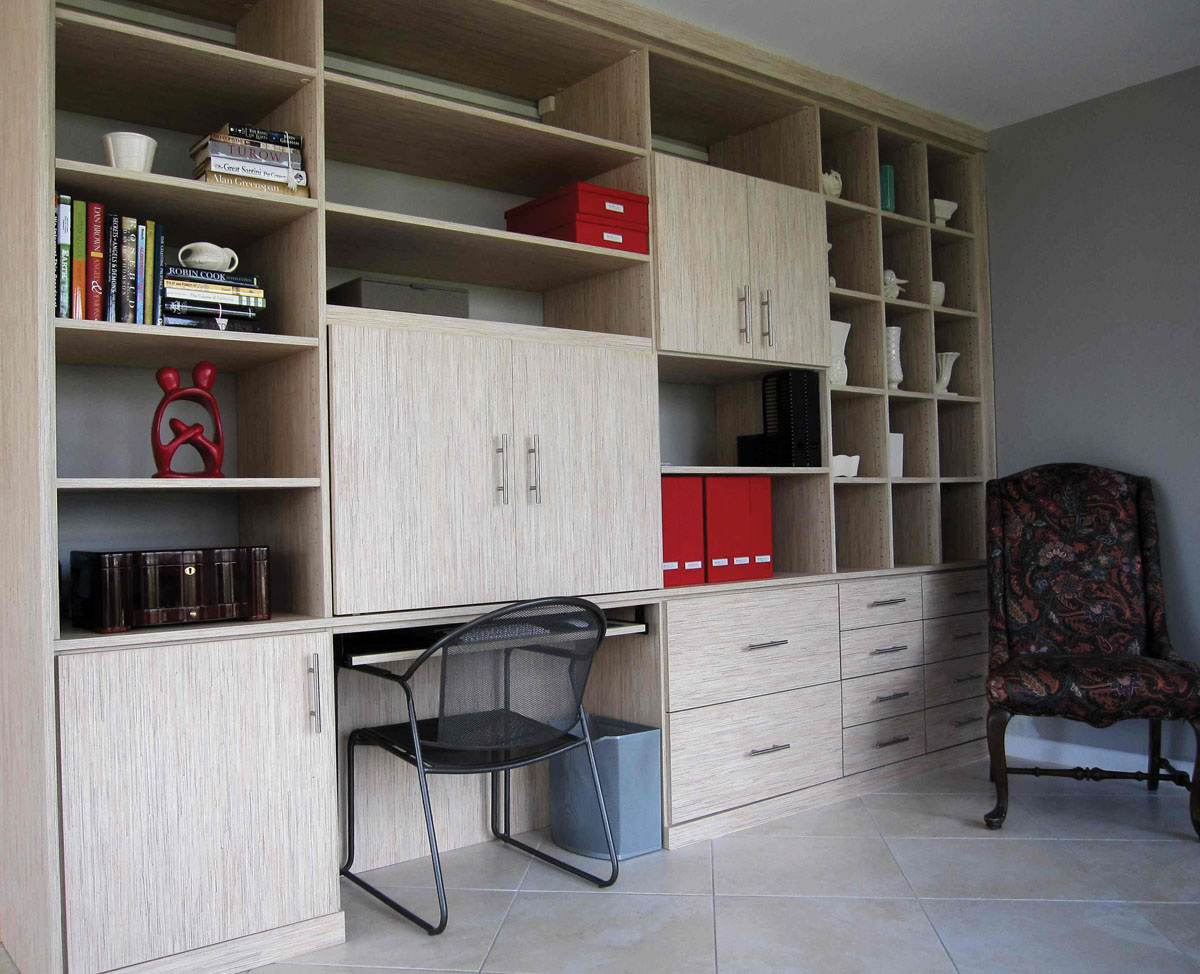 1. Custom Office Storage Cost: Varies Why we love it: California Closets has always been known for its elegant and functional closets, but their unique storage solutions extend beyond the bedroom and pantry to include amazing home office customizations. They've got finishes and hardware options to match any décor style, and some clever, efficient and attractive ways to house printers, fax machines, keyboards and other gear. Think slide-out shelves with attractive doors, sensible cord management and lighting solutions — and it's all totally customizable. Where to get it: California Closets; 900 Park Centre Blvd., Ste. 476, Miami; 305.623.8282; Californiaclosets.com.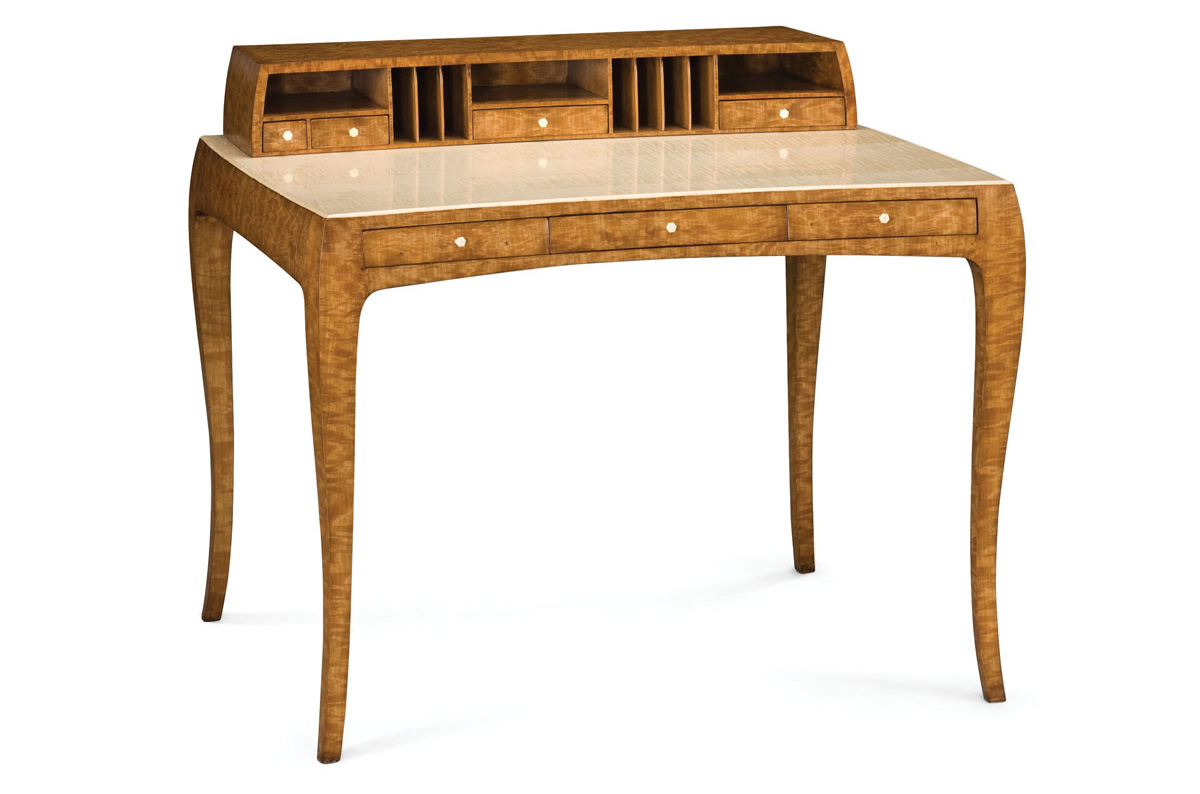 2. The Curve I Cost: $2,390 Why we love it: A desk should be elegant and timeless, but all too often that gets translated into "heavy." Particularly in a home work area, it's important to have a workable surface that doesn't take over the room. The Curve I has some seriously gorgeous lines, with its arched front and serpentine legs, but comes across light and airy instead of backbreaking. It's also a painstakingly crafted piece, made with luxurious materials such as anegre wood and sycamore. You'll like how the built-in shelves and drawers will help keep spaces tidy and uncluttered. Where to get it: Coconut Grove Gallery & Interiors; 2884 Bird Ave., Coconut Grove; 305.445.7401; CoconutGroveGallery.com.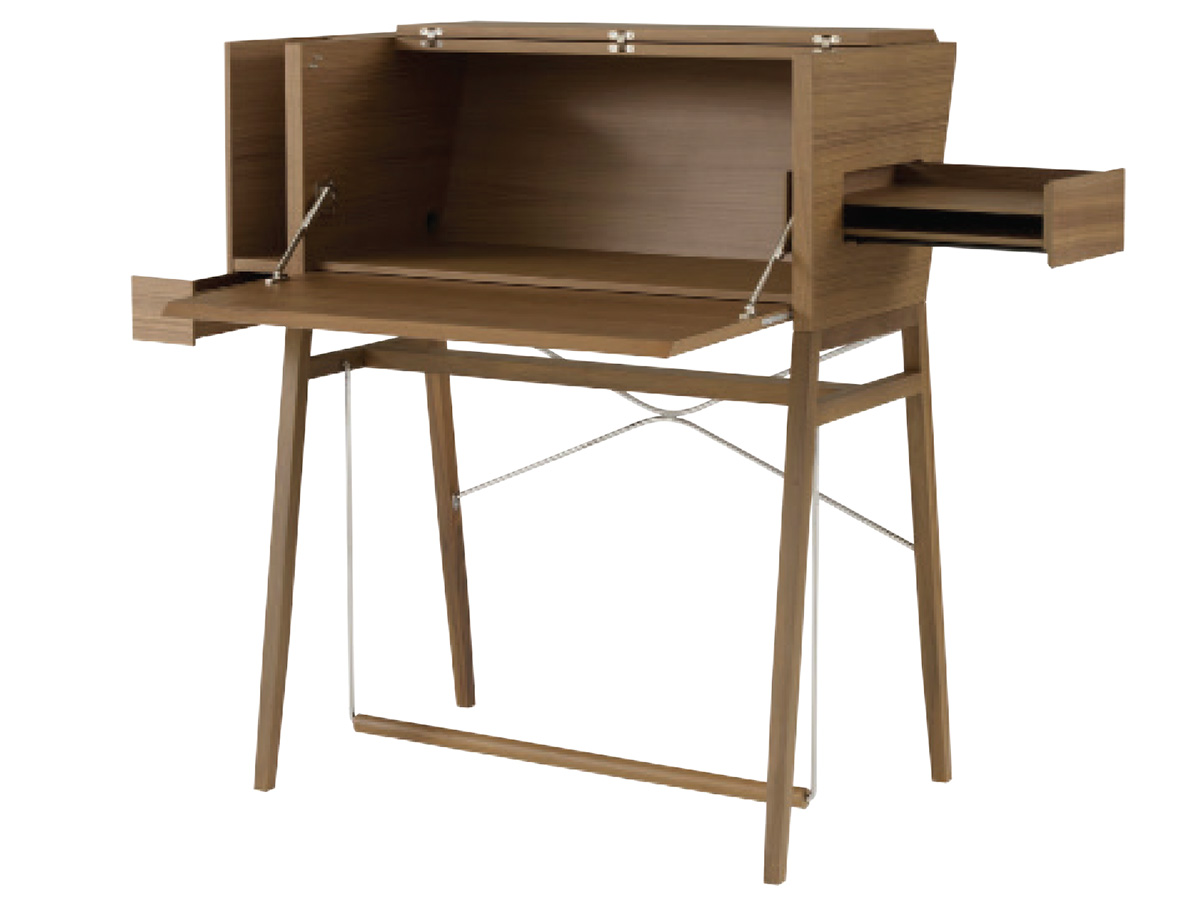 3. La Secrete Cost: $4,405 Why we love it: This is a perfect piece for the home office, or for creating a flexible additional workspace. La Secrete was designed by Philippine Dutto, and beautifully combines function with an eye-catching modern form. Folded up, La Secret serves as a simple side table. Additionally, the drop-front creates a stable work area, while sliding trays and exterior drawers hide peripherals and office equipment. There's even built-in cable management — because after all, there's nothing secretive about trailing power cords — and a foot swing to add a bit of fun to your work time. Where to get it: Ligne Roset Miami; 160 NE 40th St., Design District; 305.576.4662; Ligne-Roset-USA.com.

4. Spoon Chair Cost: $675 Why we love it: Who says that desk chairs have to be dull? The Spoon Chair sports a fabulous modern style that won't leave you with an aching back. It's height-adjustable and easily maneuverable…though controls are cleverly concealed to maintain the aesthetic. The angles and curves look stunning in any of the range of colors the chair is available in, making it a classic choice for your workspace regardless of the décor; Kartell.it.