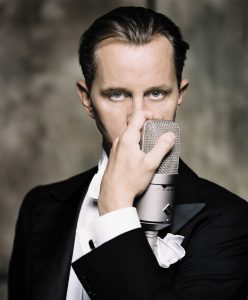 Sound of Love
The Golden Age gets revived with Max Raabe & Palast Orchester. The dapper 12-piece classically trained ensemble suits up to transport viewers to the 1920s-30s, but with a modern conveyance of hits like Oops..I Did It Again. Their 500-song repertoire is just one of the reasons they've sold over a million albums;
Mar. 9 @ 8 p.m; $35-$95.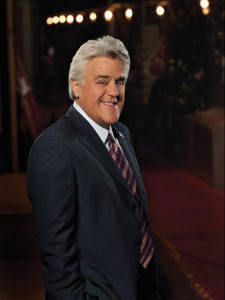 Laugh out Loud
Emmy-Award Winning Comedian & King Of Late Night, Jay Leno, brings his speedy wit and insatiable sarcasm to the Knight Center. Adults might even learn a thing or two from his New York Times best-selling children's book How To Be The Funniest Kid In The Whole Wide World (Or Just In Your Class); Mar. 30 @ 8 p.m.; $55-125.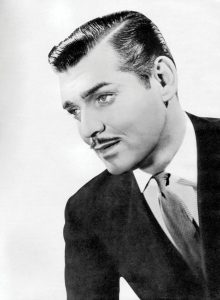 New Hollywood
Multiple Carbonell Award-Winning Playwright & Zoetic Stage Co-Founder Michael McKeever debuts the world premiere of Clark Gable Slept Here. The satire takes audiences into the fantastical world of Tinseltown, boldly knocking on the unanswered doors of Hollywood's elite. Once opened, viewers will find out what it takes to rise (and fall) in the make-believe world of motion pictures; Mar. 20-29; $45.
Show Theatrics
Miami has one of the most diverse theater and performing arts scenes anywhere in the country right now. The Adrienne Arsht Center alone will host more than 500 performances this year. The multiplicity of offerings on area stages can be daunting at first, but fear not, here are a few go-to rules that help me plot my cultural outings into my iPhone. First, start with the classics. Miami City Ballet and New World Symphony both offer performances for experienced arts lovers and newbies. The former's Open Barre program provides behind-the-scenes fun, and the latter's 20-minute Mini-Concert is high reward/low commitment. Looking for a date night destination? Catch both company's full-length shows at Arsht Center. Second, mix in something new. Zoetic Stage is known for new plays, and their latest, Clarke Gable Slept Here, has its world premiere this month. Gablestage, at the Biltmore Hotel, brings hot new Off-Broadway titles to a local stage. Third, get adventurous. Catch a The Project [Theatre] show at a local bar or pop into The Light Box at Goldman Warehouse. Don't be afraid to get up, jump in and have a night you'll be bragging about for weeks.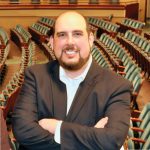 ABOUT THE AUTHOR
› Scott Shiller is Executive Vice President of the Adrienne Arsht Center where he oversees the Center's programming and marketing initiatives; ArshtCenter.org.