Beach Blast
The vibe of South Beach has arrived in the Grove with the opening of Nikki Coconut Grove adjacent to Sonesta Bayfront Hotel at 2889 McFarlane Road. The Aperitif Party (a.k.a. Happy Hour) is offered daily from 4 p.m. to 7 p.m. On Sunday, five- to seven-course brunches are offered and beginning this month special "Themed Nights" will take food and wine enthusiasts on a culinary journey of wine-producing regions. Custom-spun beats and custom-made décor and furniture round out the experience and include the venue's signature free-flowing white curtains and plush champagne beds. Other Nikki locations include South Beach, St. Tropez, St. Barth, Marbella, Puerto Vallarta, Cabo San Lucas, Sardinia, Venice, Marrakech, New York City and Hollywood, Florida. For more information, go to NikkiBeach.com.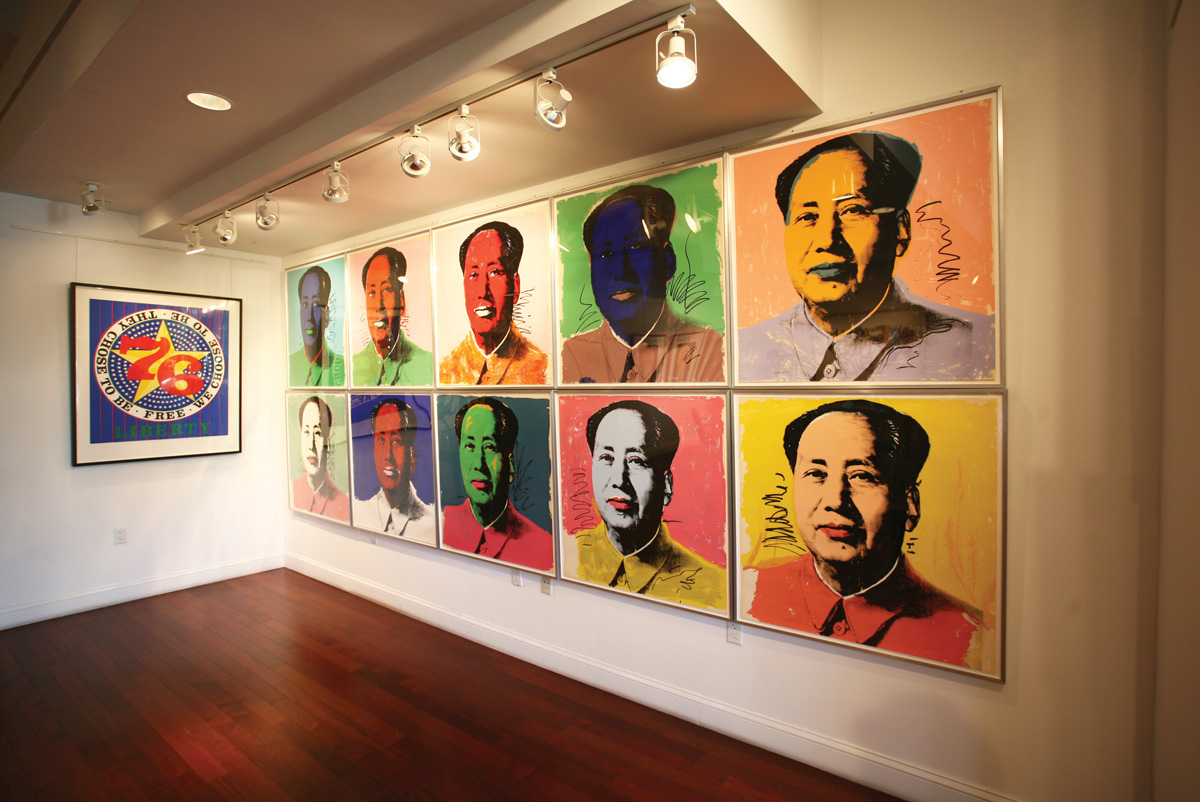 Creative Jaunt
Soak up some culture at the Opera Gallery in Bal Harbour Shops. With a permanent exhibition of over 60 artists and masterpieces, the gallery's newest installation is an exciting set of 10 Andy Warhol paintings. For more information, call 305.868.3337 or visit OperaGallery.com.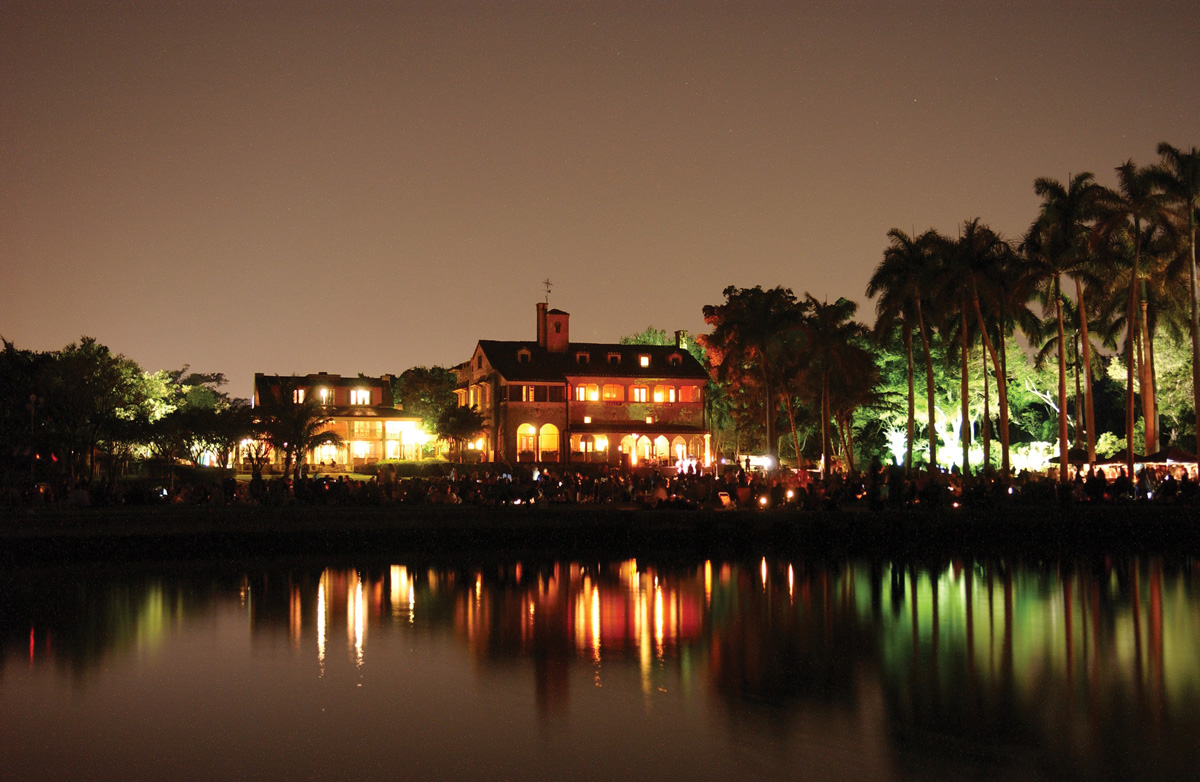 Love Sounds
There's plenty of options for love this Valentine's Day. For the outdoorsy types, the Deering Estate will hold its annual Valentine's Concert as the final event of the 2nd Annual SoBay Festival of the Arts. Eric Hansen performs in the open-air setting by the bay. Guests are encouraged to bring a blanket or a picnic to enjoy during the show. Get all the details at DeeringEstate.com.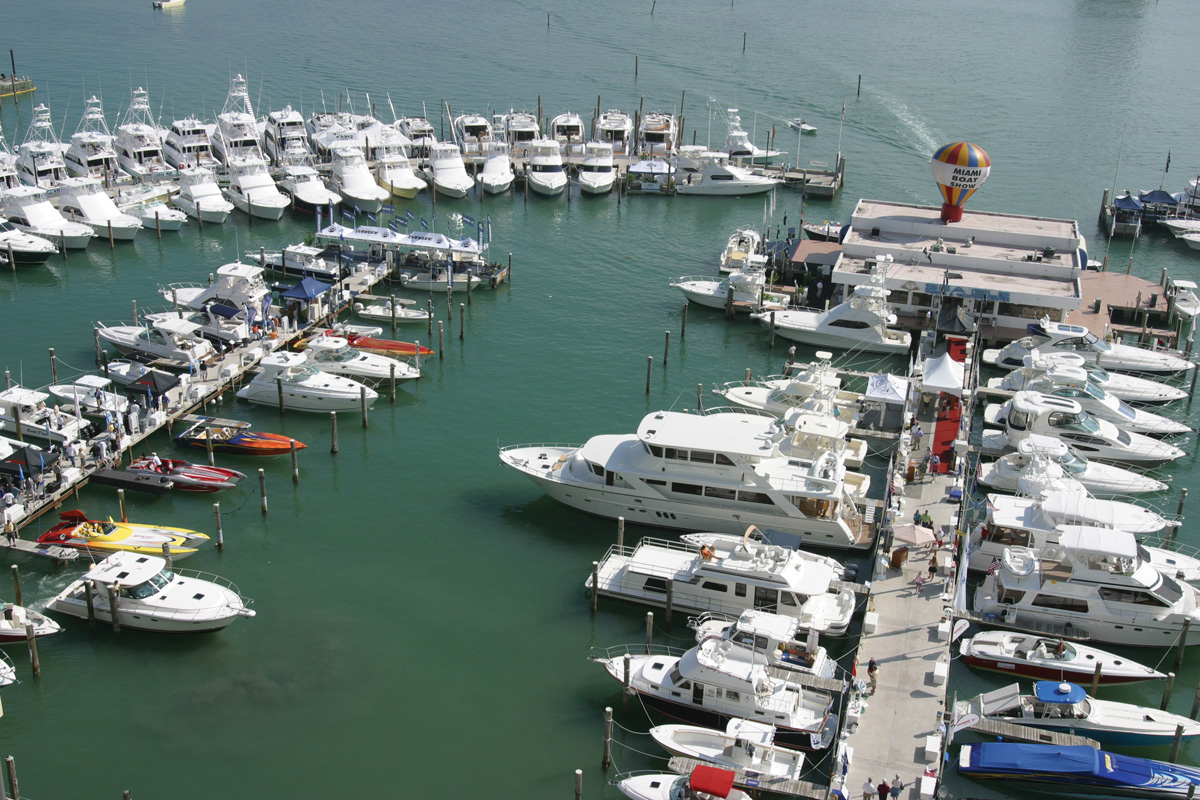 Boat Lovin'
It may not be the typical way to spend Valentine's Day, but for boat lovers, the Miami International Boat Show from Feb. 14-18 is one way to get the blood flowing. Produced by the National Marine Manufacturers Association, the show will feature wall-to-wall boats and accessories, runabouts, sportboats, fishing boats, cruisers, personal watercraft, jet boats, inflatables, luxury yachts and high-performance boats — everything from 15 to 85 feet — at the Miami Beach Convention Center. Tickets range from $6 for children to $16 for adults and $28 for a two-day pass. For more details, visit MiamiBoatShow.com.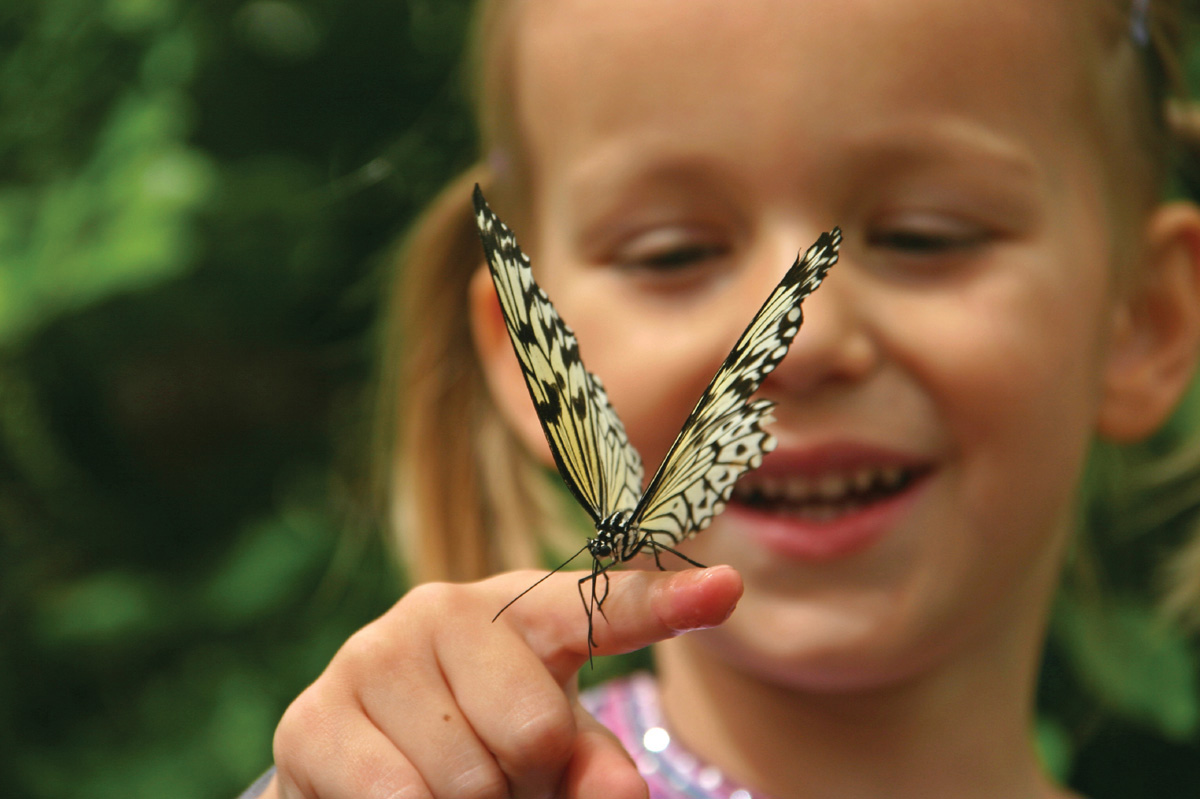 Helping Hands
If you've been in search of a great time that's tied to an even greater cause, you might want to save the date to help save children during the Misioneros Del Camino Gala on Mar. 1 at 7:30 p.m. in Key Biscayne's Ocean Club. The evening promises to delight with fine dining and dancing as well as live and silent auctions to benefit the orphaned and abandoned children the non-profit corporation serves. For more information, contact Larry Robinson at 305.365.1250.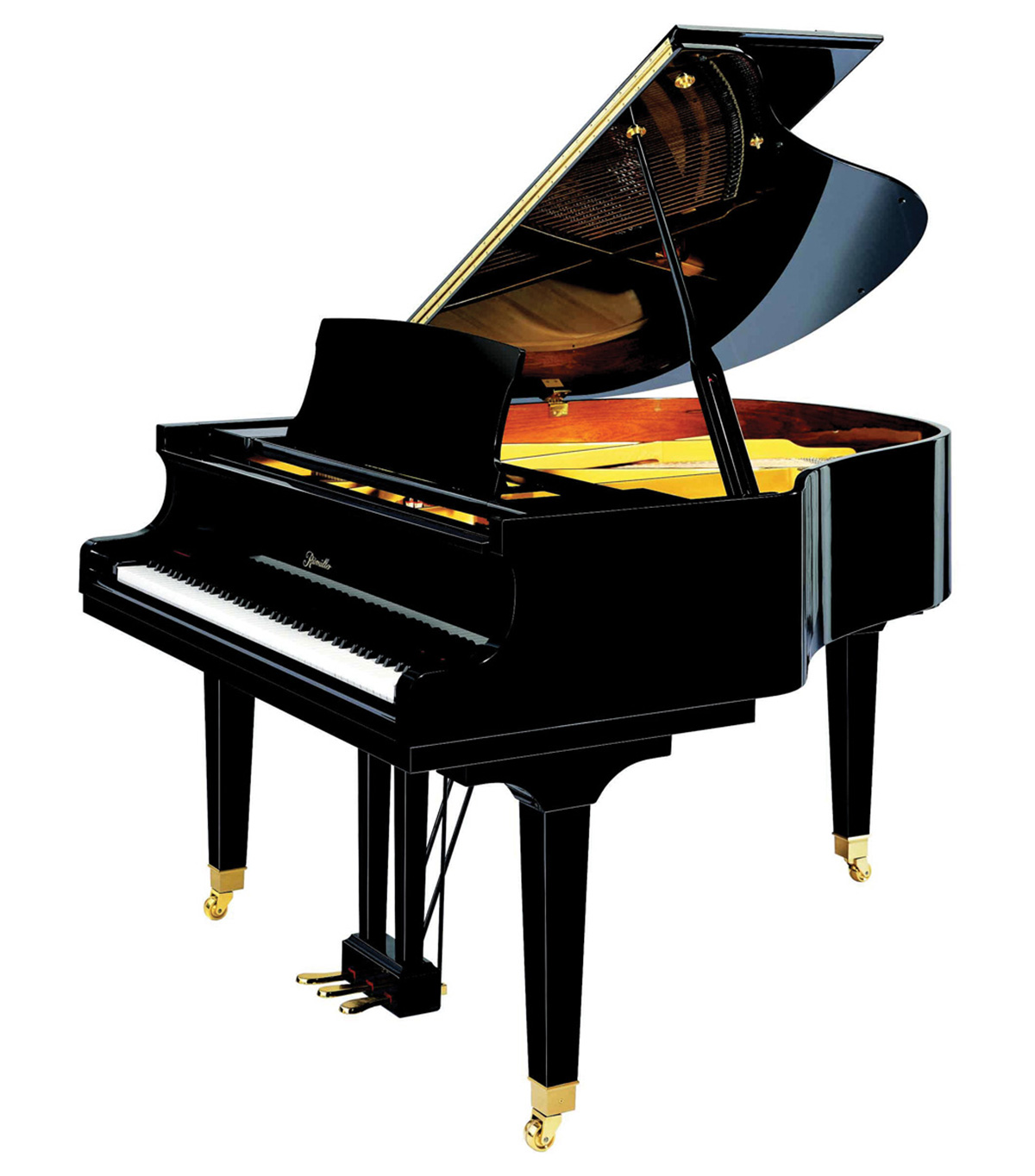 Prime Piano
Double up on your musical pleasure at the Inaugural Concert of the 11th Dranoff International Two Piano Competition on Feb. 1 at the Hyatt Regency in Coral Gables. Featuring the Seo and Kato Piano Duo, the 2005 Dranoff International Two Piano Competition Gold medal winners, it's the only two-piano competition in the world to have membership in the prestigious World Federation of International Competitions in Geneva. Tickets are $30 at Dranoff2Piano.org.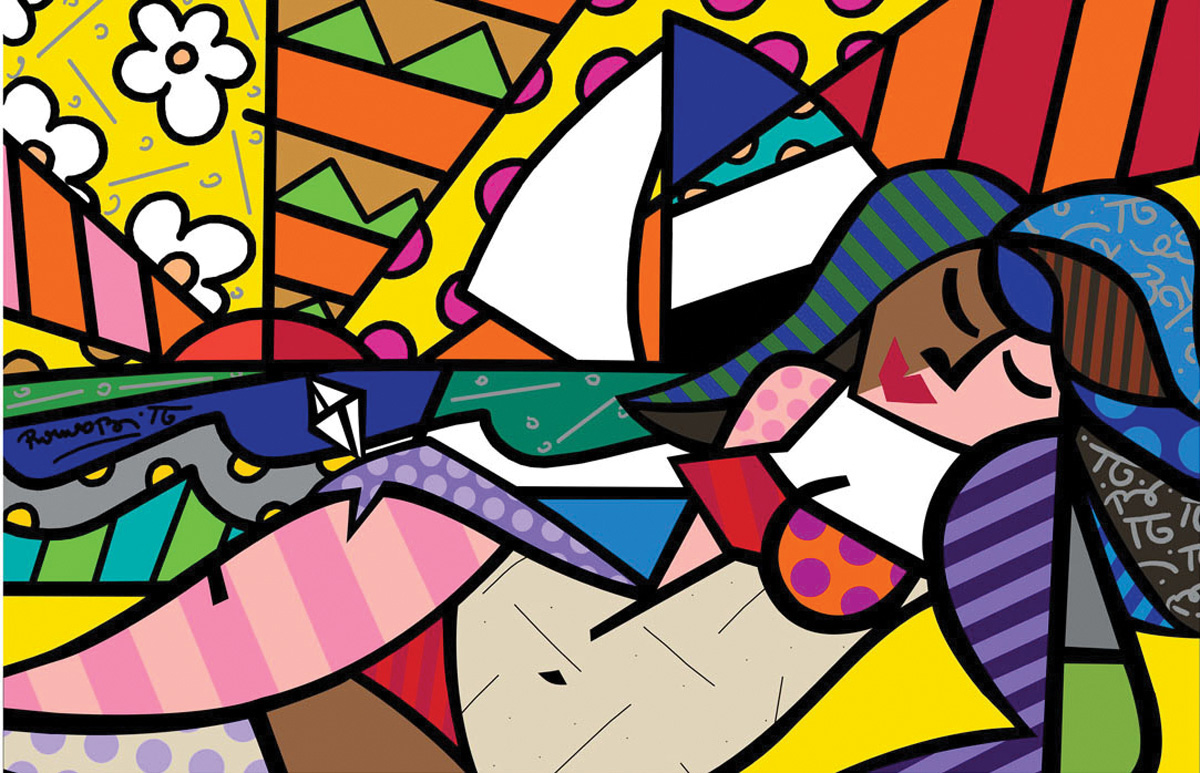 Art Affair
Celebrating its 45th anniversary in 2008, the Coconut Grove Arts Festival from Feb. 16 to 18 is one of the nation's premier outdoor fine arts festivals. View the works of more than 330 exhibiting artists, sample fine cuisine, enjoy live entertainment and take a walk through history along the streets of the Grove, starting at McFarlane Road and ending on Pan American Drive. Kids can create their own works of art in the Coconut Grove Bank Kids Creative Corner. Admission is $5 for a day pass and $12 for three days. For more information, visit CoconutGroveArtsFestival.com.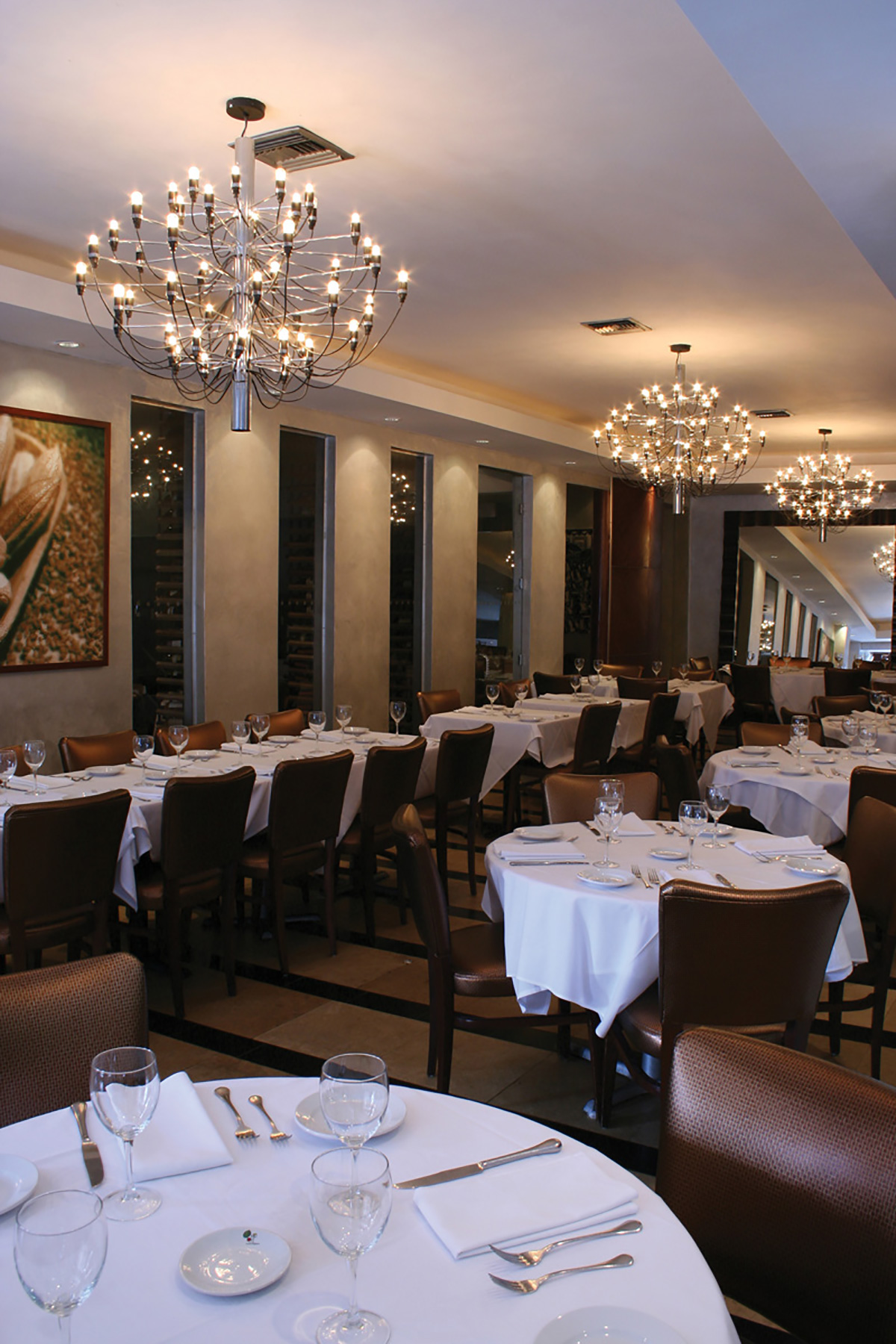 Mood Menu
If you're in the mood for a little candlelit romance, Chef Edgar Leal and his team at Cacao Restaurant in Coral Gables are offering a special Valentine's menu during the month of February. Recently rated among the Top 10 Best Restaurants in Miami/South Florida by the 2008 Zagat Restaurant Survey, the cuisine is Contemporary Latin American and is based on classical recipes that have endured, in some cases, for centuries. For reservations, call 305.444.1001.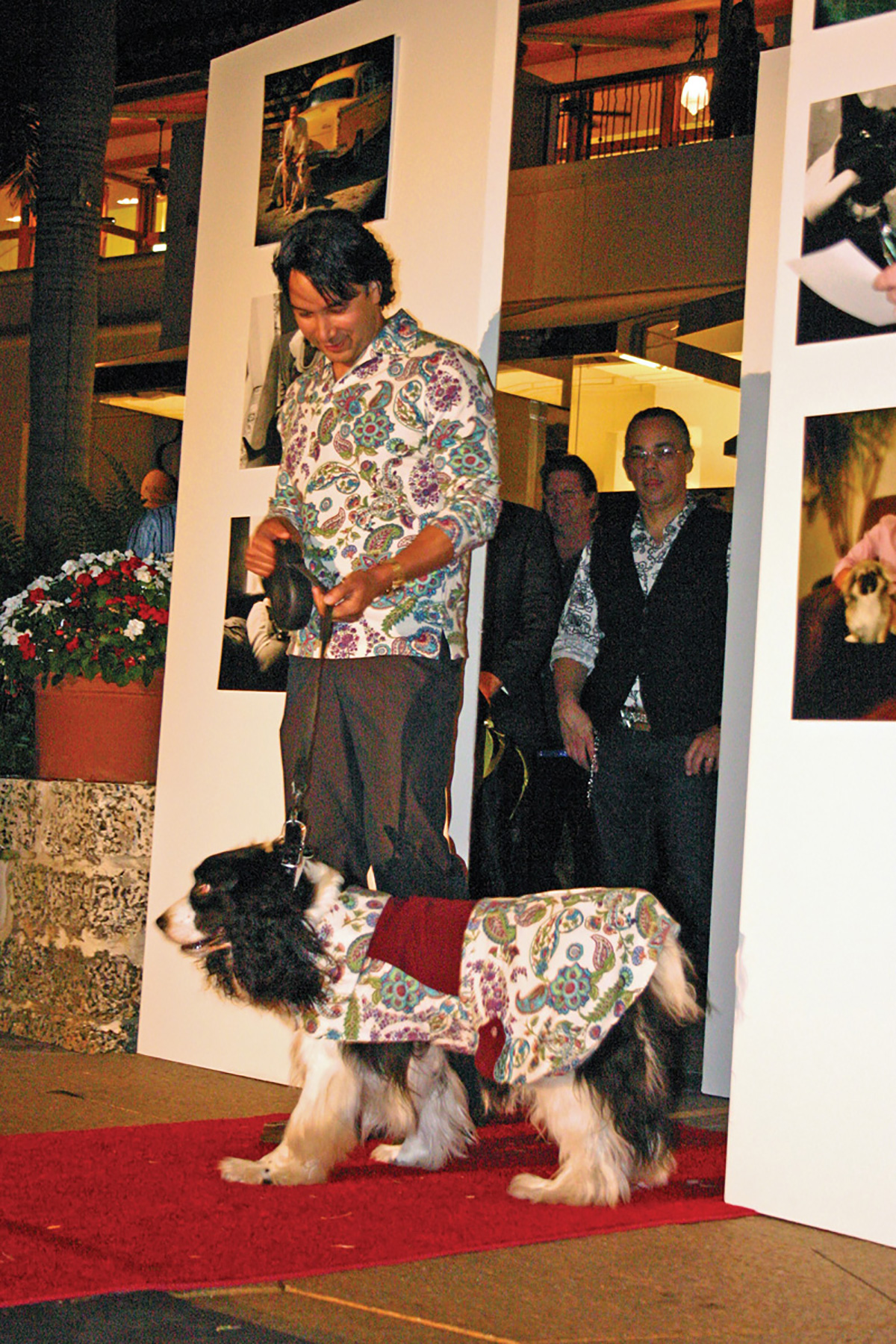 Furry Companions
The Humane Society of Greater Miami Adopt-A-Pet will hold its annual evening fundraiser at Jungle Island on Feb. 29. The Pawpurrazzi event will feature everyone's favorite four-legged celebrities in an evening of fashion and four-legged runway shows, featuring designs from Rene Ruiz as well as the much-anticipated "Great Pets Who Walk In Front of Great People" show. Food, drinks and entertainment will be abundant. Tickets are $225 per person and available through HumanSocietyMiami.com.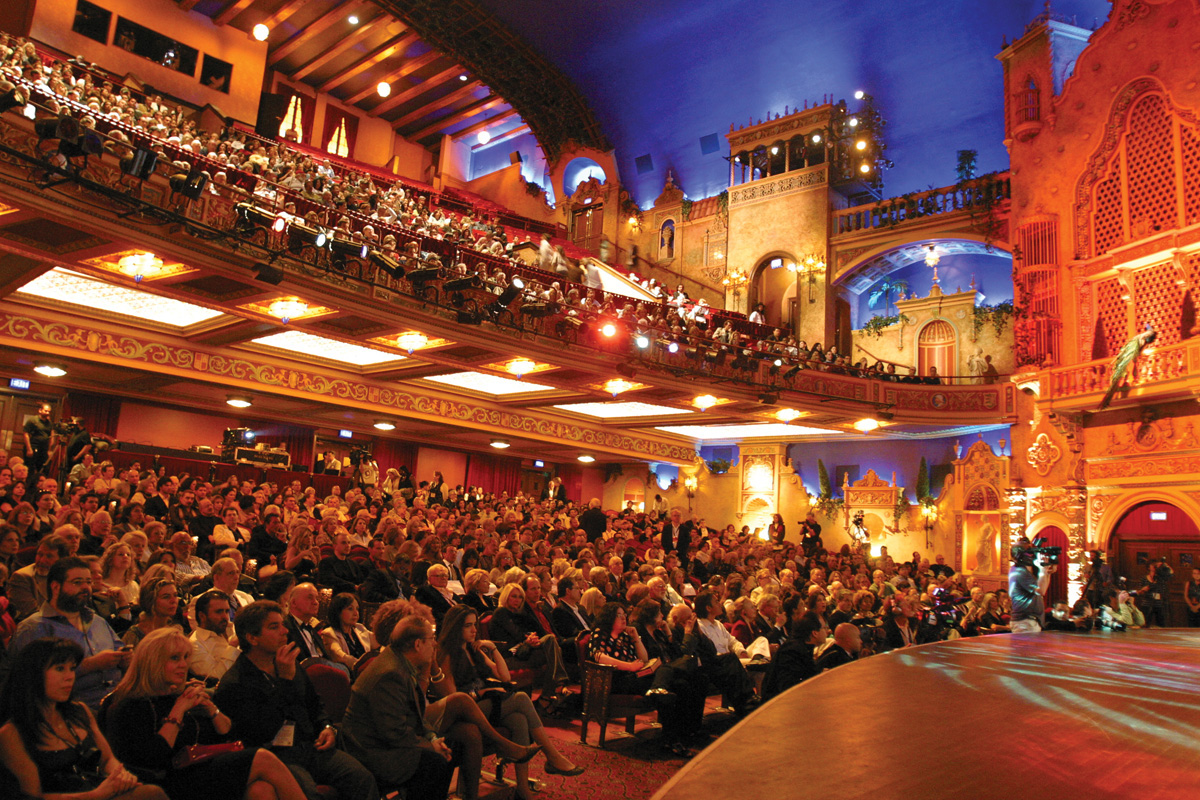 Fine Flicks
The Miami International Film Festival (MIFF) is celebrating its 25th anniversary from Feb. 28 to Mar. 9. Throughout the years, the festival has kept growing to feature more and more films of all genres and from all over the world in various venues throughout South Florida. In 2007, more than 70,000 people attended the MIFF to enjoy 120 films from all over the world. To get a taste of cinema outside of what's playing in area theatres, this festival's a must. For ticket information, visit MiamiFilmFestival.com.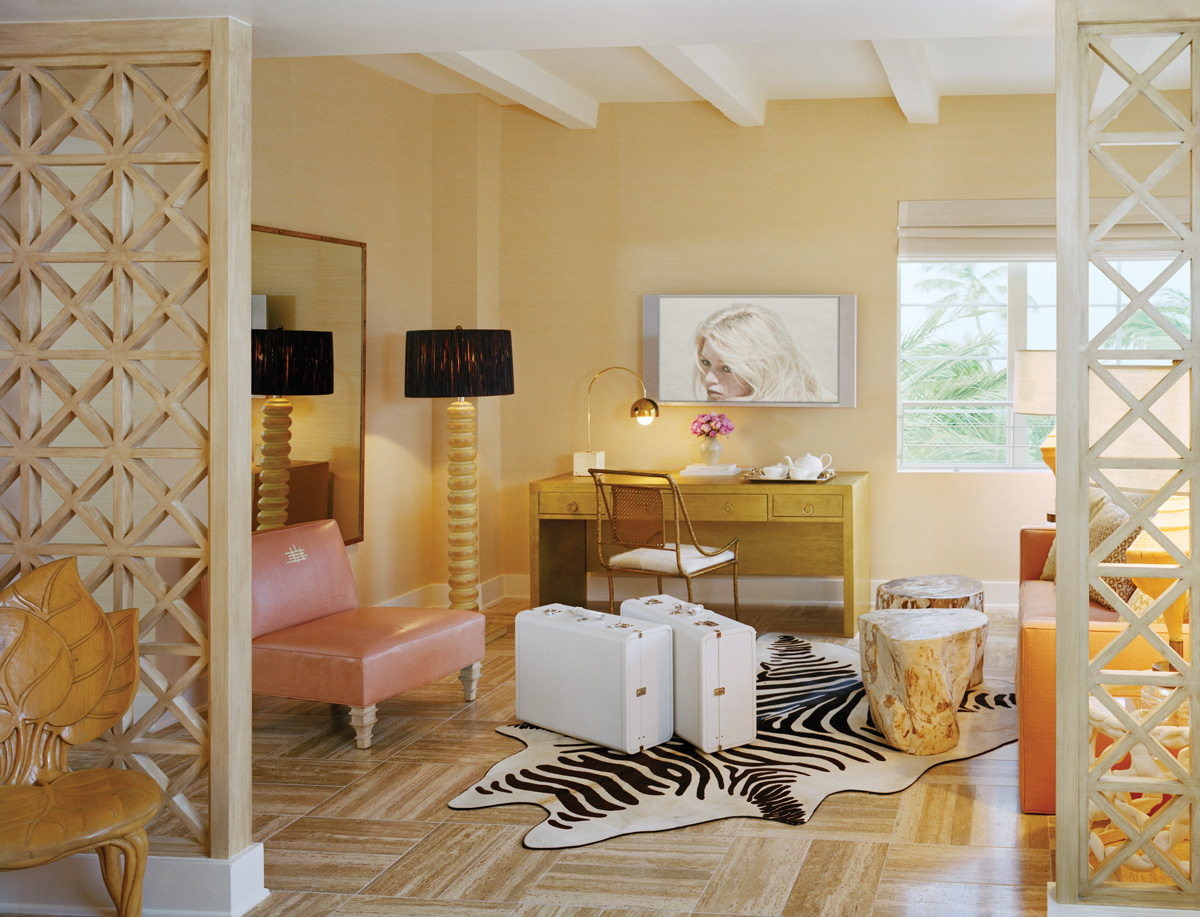 Luxe Tide
Miami tides are changing, at least the Tides South Beach is. The iconic hotel recently re-launched with a sophisticated look helmed by interior designer Kelly Wearstler, who applied her creative touch to the hotel's 45 ocean-view guest suites and grand public spaces. Each of the hotel's suites has been re-envisioned with custom-designed treasures hand-selected by Wearstler. Signature penthouse suites enhance this theme with one-of-a-kind vintage elements, such as credenzas of stone and original artwork. The lobby features 1940s high-backed "Senator" chairs from Milan and a 1920s gold leaf wall-hanging from Europe. In the hotel's dining room are two distinctive vintage brass palm tree sculptures that create additional allure. Get a look for yourself, or better yet, make a reservation for you and a guest, at TheTidesResorts.com.
Unique Boutique
"Sur mesure" in French means custom-made and that's exactly what you can expect at Surmersur, a quaint boutique on Key Biscayne, sans the correct spelling, thanks to The logo designer who got the letters wrong, but the design perfect. "The idea behind my boutique is a personalized lifestyle family concept that fits any occasion from birthday gifts to baby showers and any other kind of gift in between," says owner Fabienne Brochard. "The goal is to create a long-lasting relationship with the customers, so they return to purchase presents for loved ones including themselves." And with brands like Ankasa, Dwell Studio, Maison de vacances and Blanc d' ivoire for home design as well as clothing and fashion accessories brands ranging from Matta to Calypso and Melissa Odabash, it seems there's something for every taste. You will also find custom-made jewelry from Ginette NY, Phili B. and Les Bijoux de Sophie. Surmesur also carries baby clothing and accessories with European brands like the renowned Bonpoint, Petit Bateau, Puur, Antik Batik and also offers kids toys and books, includiig hot selling toys like the Webkinz. "The store has unique items that you will not see anywhere else in Miami — you'll have to go to New York or Paris to get them," says Brochard. So what can fashion aficionados expect in the coming months? Lots, especially when it comes to younger style gurus. The Bonpoint spring and summer collection is arriving in February for the first time ever in Miami. The next step is an online store at Surmesur.com.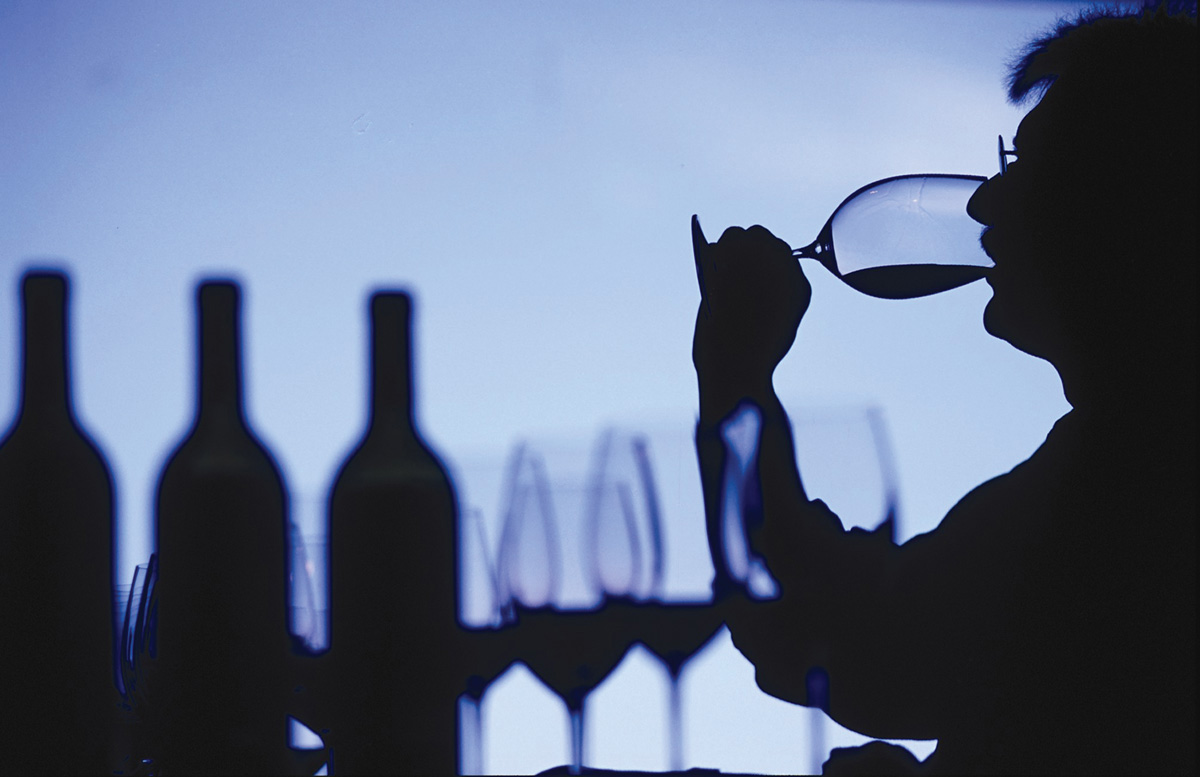 Culinary Extravaganza
Get ready to drink up and chow down at the Food Network's South Beach Wine & Food Festival Feb. 21-24, 2008. Mingle with celebrity chefs and some of the world's most celebrated culinary personalities as you pair delectable feasts with fine wine. Must-see events include the Moet & Chandon BubbleQ, the Golf Invitational, and the annual Burger Bash. For tickets and full event listings and descriptions, visit SobeWineAndFoodFest.com.
Bread & Breakfast
When the breeze guides you away from the Key in the morning, head over to Andu's Bakery Café at 959 West Ave. in South Beach. A friendly international staff serves you everything from a special menu of sandwiches to paninis, gourmet omelettes and a variety of carb-o-licious breads. The fruit milkshakes aren't too bad, either.