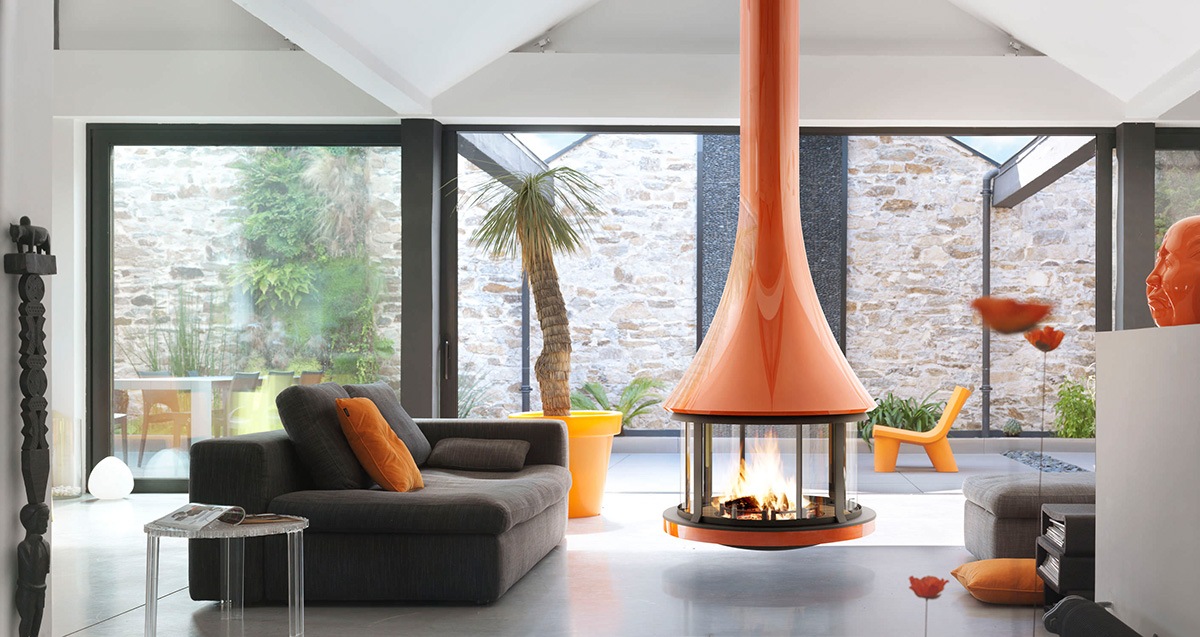 Fire Power
A fancy fireplace might not be the first thing on your wishlist in South Florida — but you might yearn to snuggle up by the fire when you take one look at the Zelia 908 Fireplace. Designed by JC Bordelet, this ceiling-suspended metal and glass wood-burning burnt orange masterpiece is at once retro and riveting; Bordelet.com.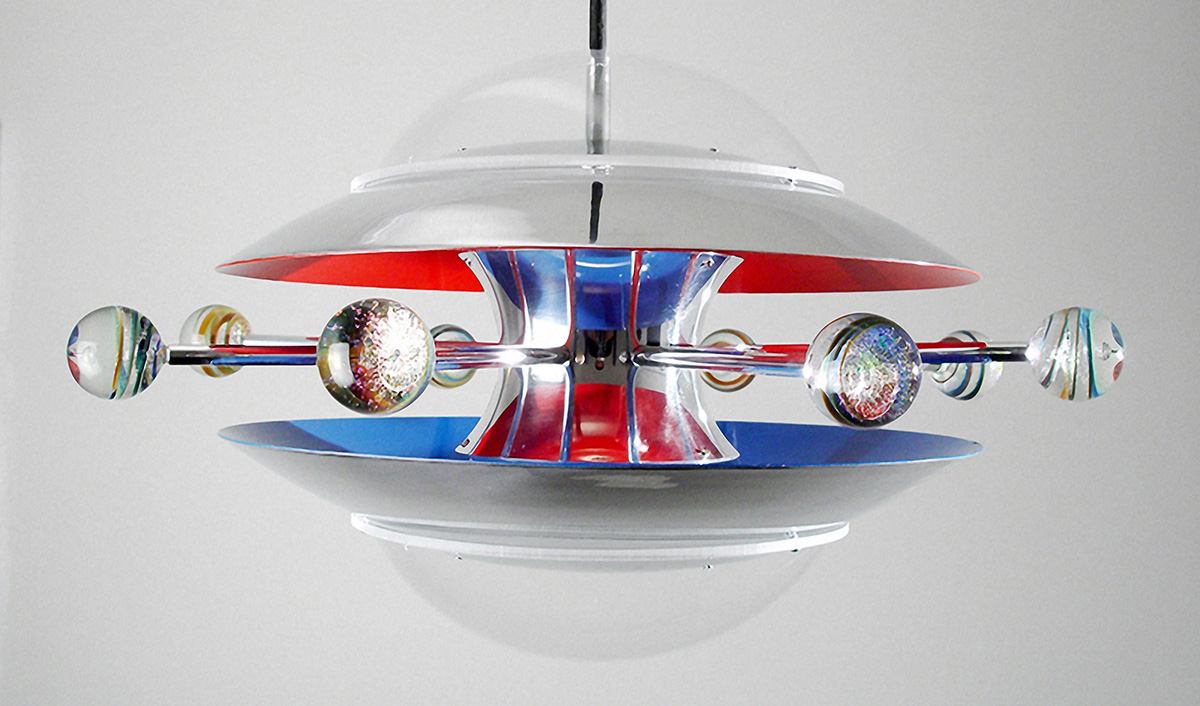 Light Up
Looking like something out of the '80s flick Batteries Not Included, this out-of-this-world lamp looks like it's ready to tell you exactly how it feels. Although it could have been easily created by NASA designers, or a gaggle of creative aliens, the Verv Lamp is actually the brainchild of multimedia genius Lance Tankersley, whose projects aim to make the world a better place through science, technology, engineering and math; LanceTankersley.com.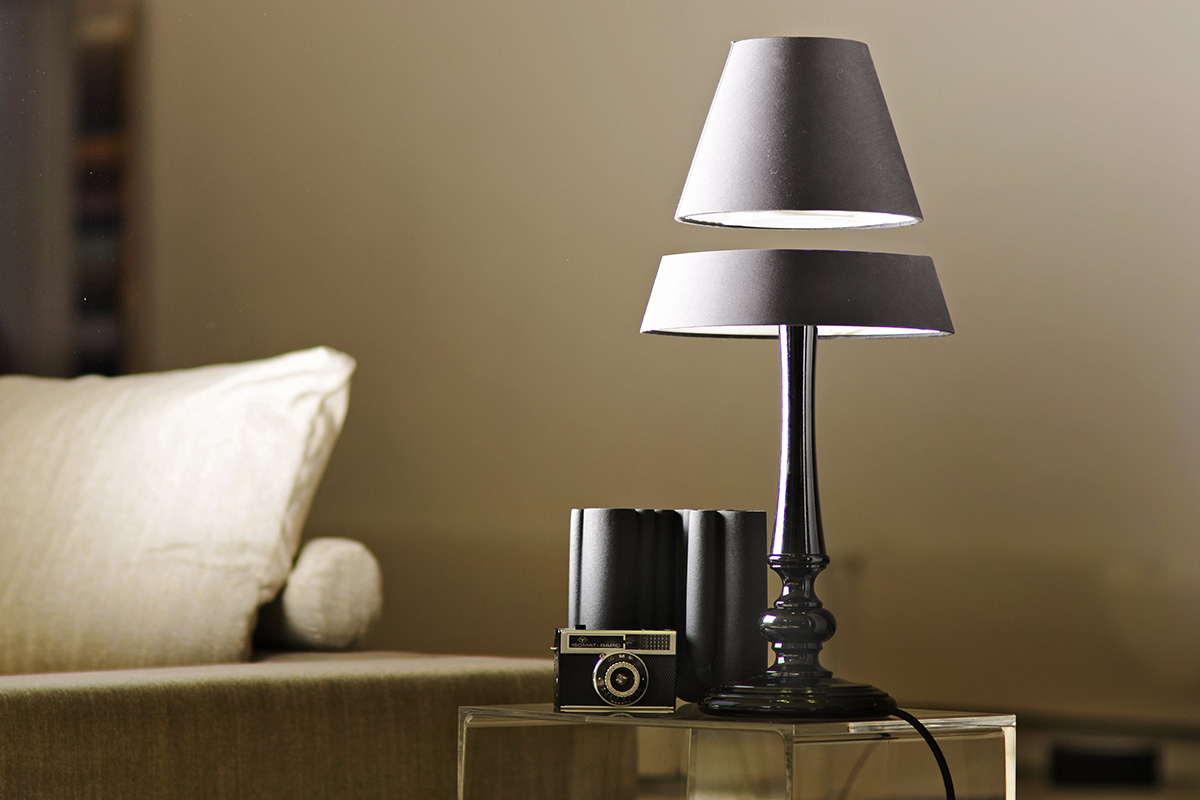 Magic Lamp
The next best thing to welcoming Houdini into your home is to surprise your guests with an elliptical wow with the Floating Lamp from Crealev. The current collection features a pair of new energy-efficiatent models: Silhouette and Eclipse; Floating-Lamps.com.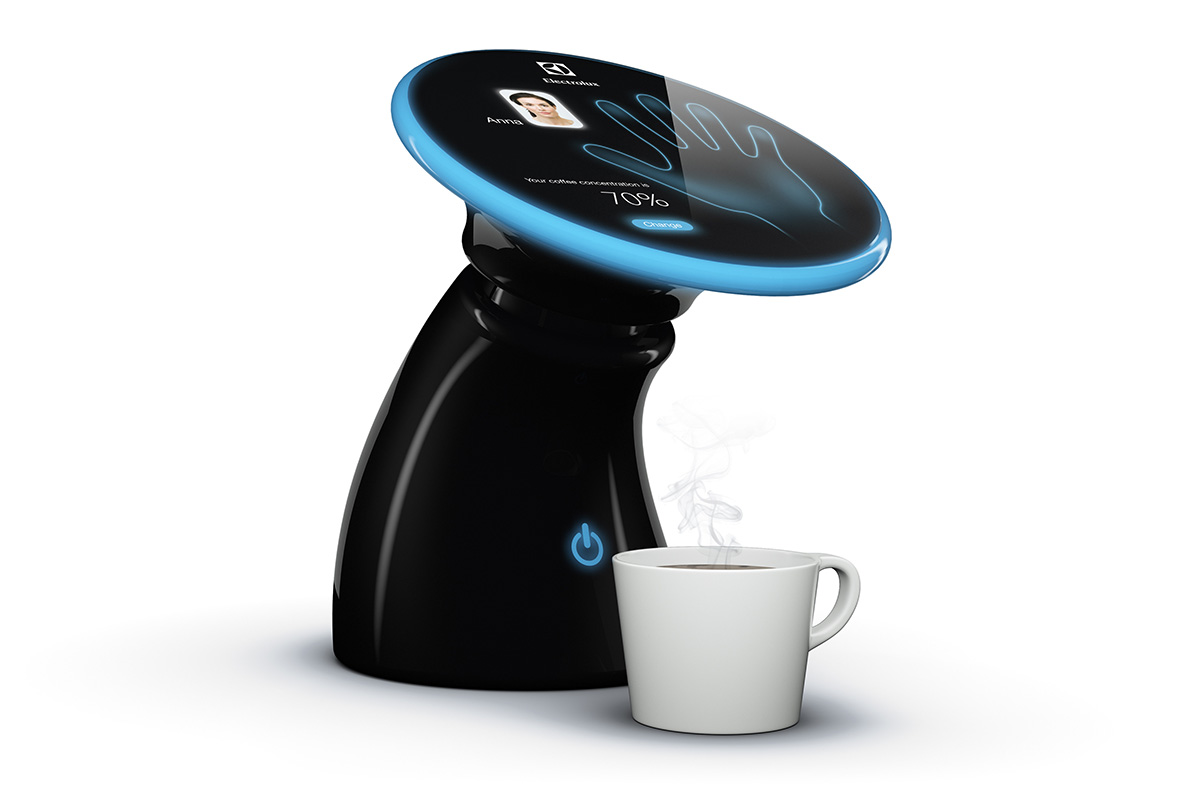 Perfect Cup
If those pesky baristas at your local Starbucks just can't seem to ever get your name (or your order) right, you might want to think about ditching them for the Memory Coffee Maker by Yanko Design. With this unbelievable little contraption, all you have to do is press your hand against it's palm recognition pad and it will whip up the perfect cup o' joe before that aggravating caffeine headache kicks in; YankoDesign.com.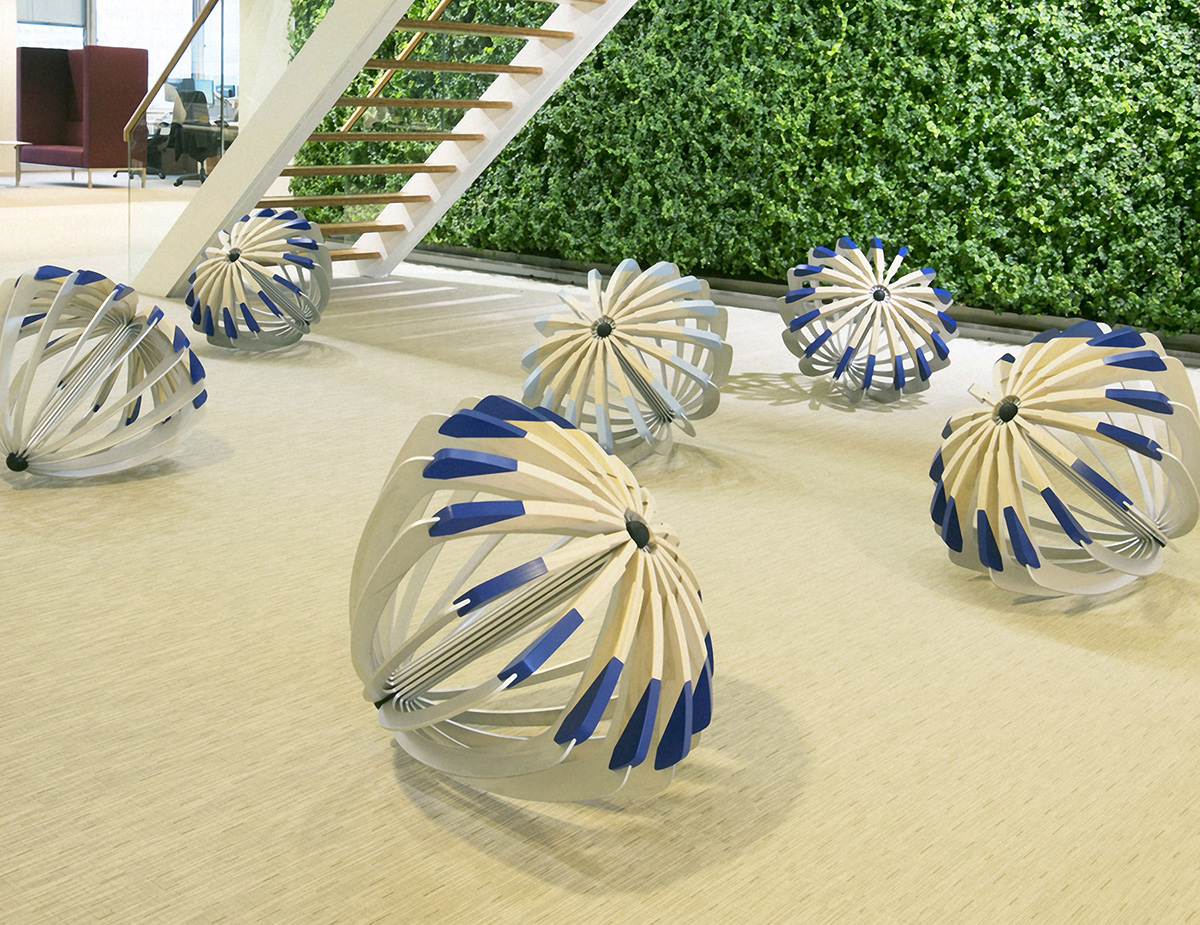 Sway Seating
Form, function and aesthetics collide to create the ever practical Tumble Seed designed by Carmela Bogman. Gently laying on its side, it waits for you to restore its balance by taking a seat on the flower seed-shaped stool made of aluminum strips. It's sure to add a splash of romance and practicality to any home or office; CarmelaBogman.nl.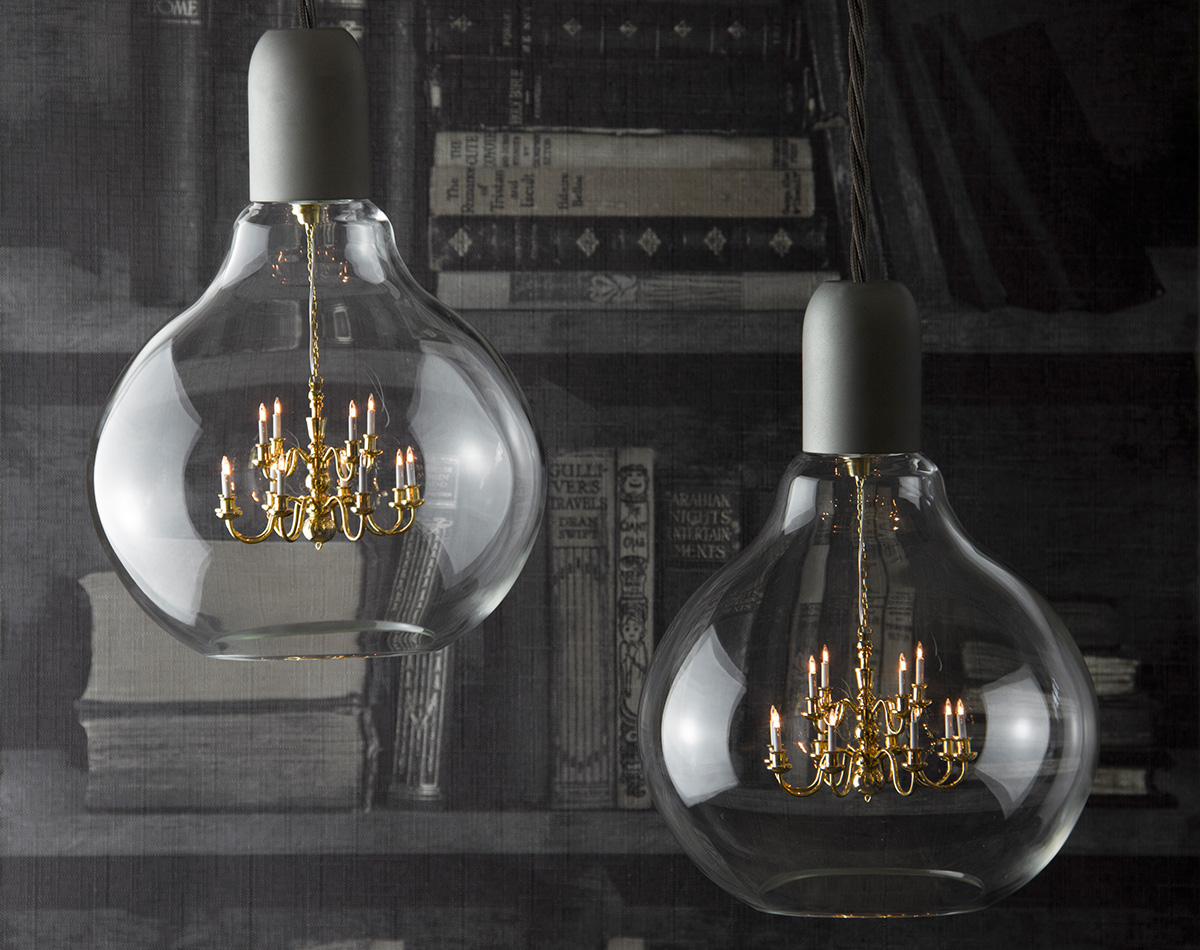 Chandelier Bulbs
Forget about dusting off that elaborate antique chandelier you inherited forever ago, you can now get the same effect in a cute mini version with the King Edison Pendant Lamp Bulb. Consisting of a tiny brass chandelier within a hand-blown glass sphere, it features a little class and lots of light…if you don't mind waiting the time it takes to make and the 3-figure pricetag; YoungBattaglia.com.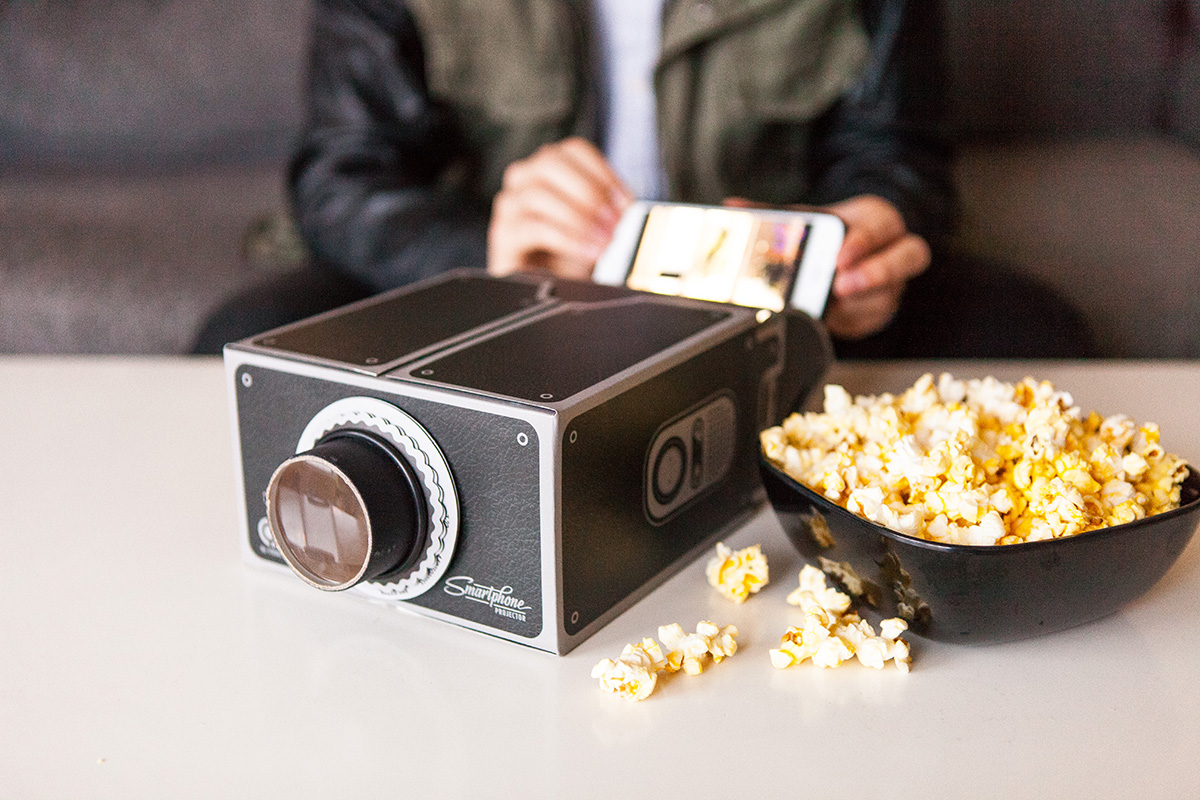 Memory Projections
With most of our lives documented on our phones, this throwback Smartphone Projector could make your next show-and-tell session one to remember. Project your favorite selfies, vacation slides and videos on the ceiling or wall for all to see. The easy-to-assemble cardboard structure features a pair of speaker slots and space for a phone charger, so you don't run out of juice while reliving your happiest memories; $31.95; UncommonGoods.com.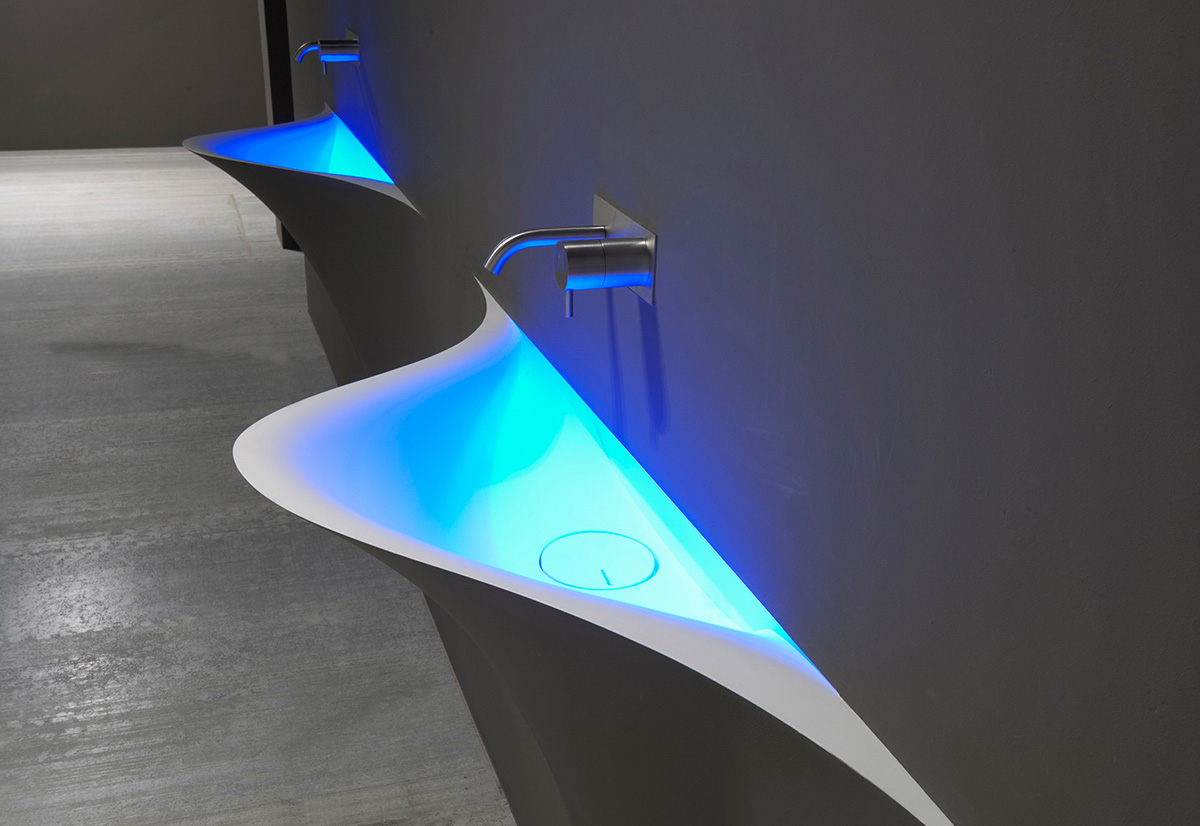 Smooth Wash
The germaphobes amongst us will love this one: the Silenzio Sink by Antonio Lupi is a washbasin that snuggly fits into any wall and can be amplified to your liking. The optional LED effect complements the innovatively industrial grass-blade design and just begs you to come forth and wash up; AntonioLupi.it.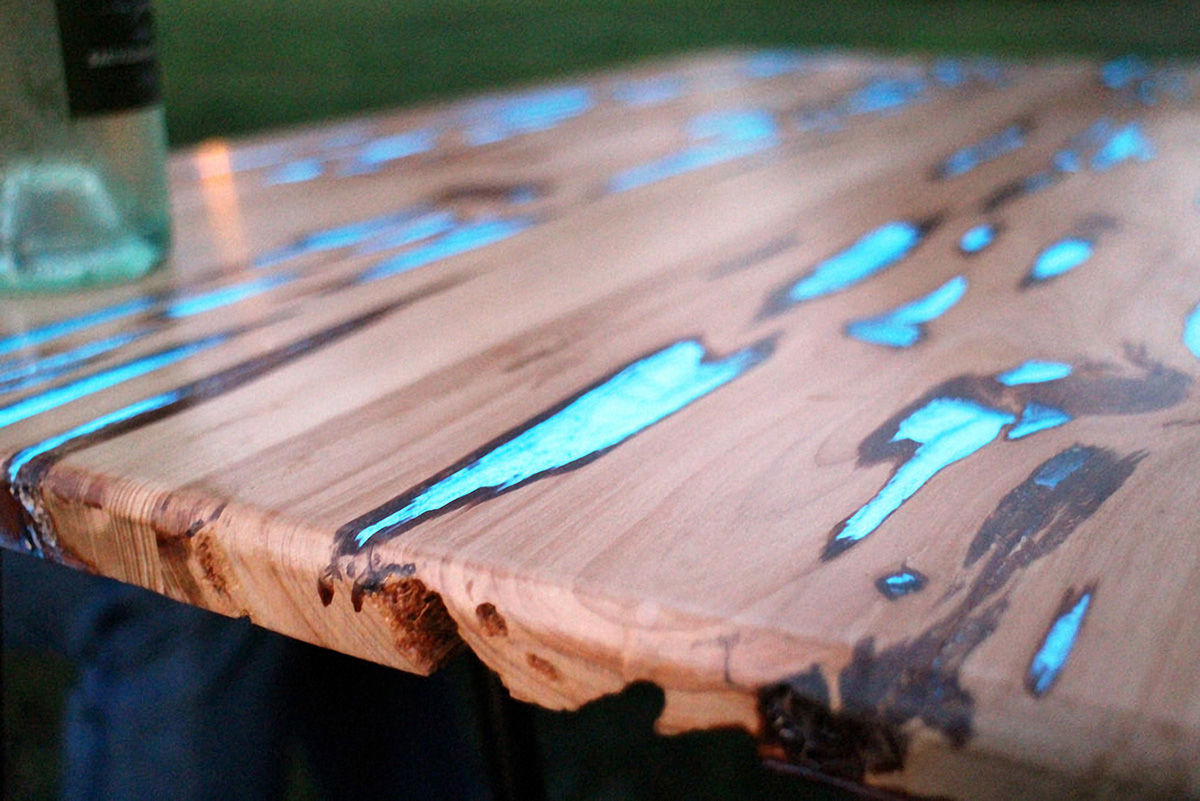 Glow Table
Sometimes all the showroom shopping and furniture flea market hunts in the world can't satiate your inner creative like a DIY project. All it takes to create the Glow Table inspiration pictured here is a solid wood tabletop with natural (or man-made) crevices that you can fill with glow-in-the-dark powder and clear casting resin. Dining in the dark, anyone?; Instructables.com.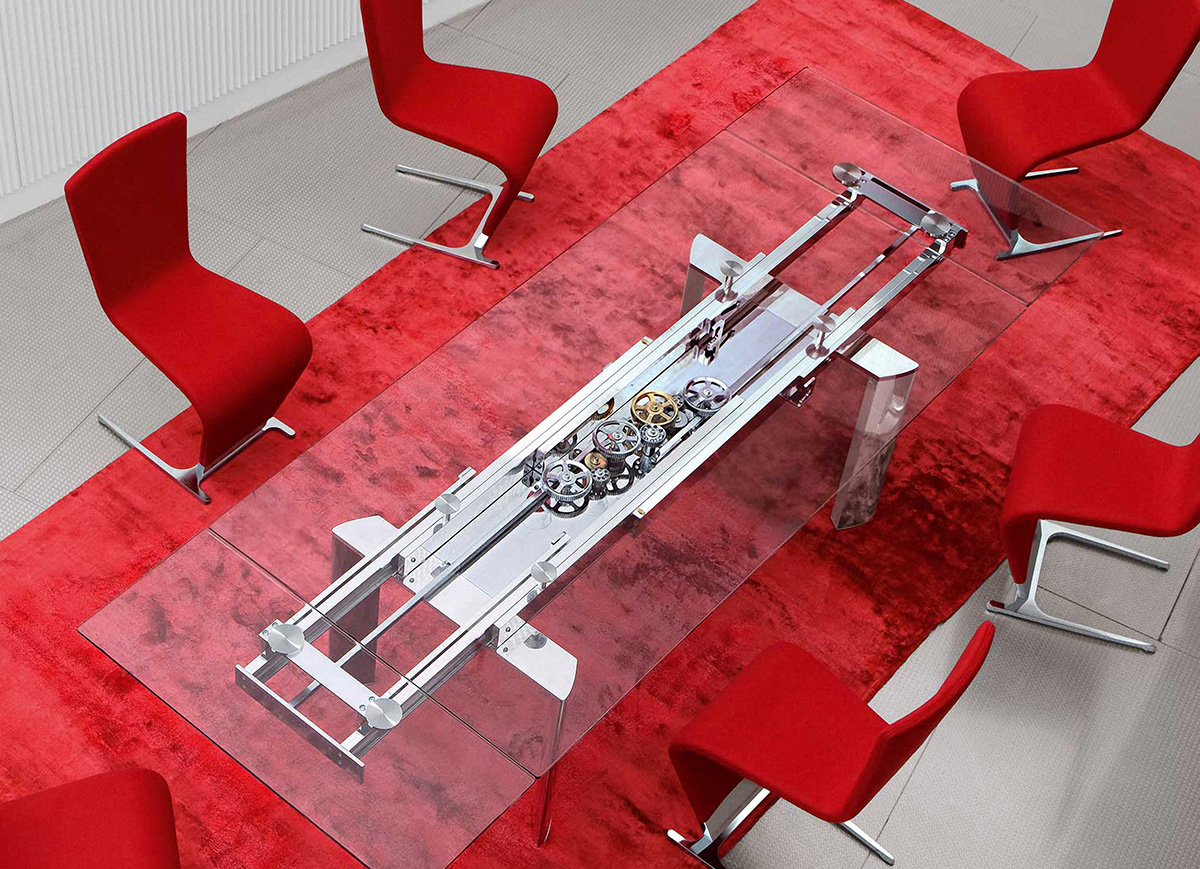 Mechanical Table
Taking dinner with a view to a whole new level, the Astrolab Dining Table by venerable design studio Roche Bobois houses a working motor mechanism with visible cogs, an integrated battery and a remote control. The stunning structure comes in anodized black aluminum and nickel. Not exactly what your décor needs? No problem. You can customize it with a large array of materials, colors and dimensions to fit any taste; Roche-Bobois.com.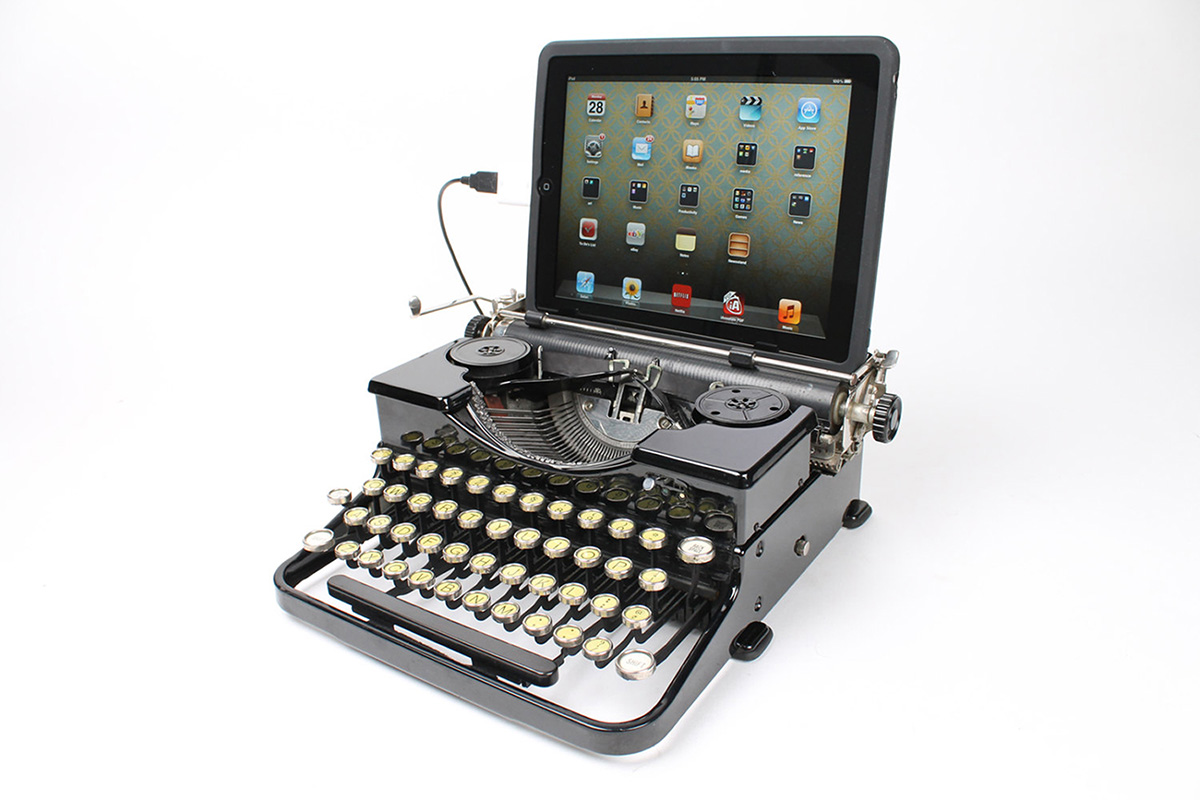 Type Hype
The 1920s meets tech with this Vintage USB Typewriter. The makers of this Black Underwood Model F w/ Glass Keys rescued it from a dusty attic and gave it a makeover for the digital age with a fully functional computer keyboard and iPad dock. It's a high-tech showpiece you can use for business or pleasure; USBTypewriter.com.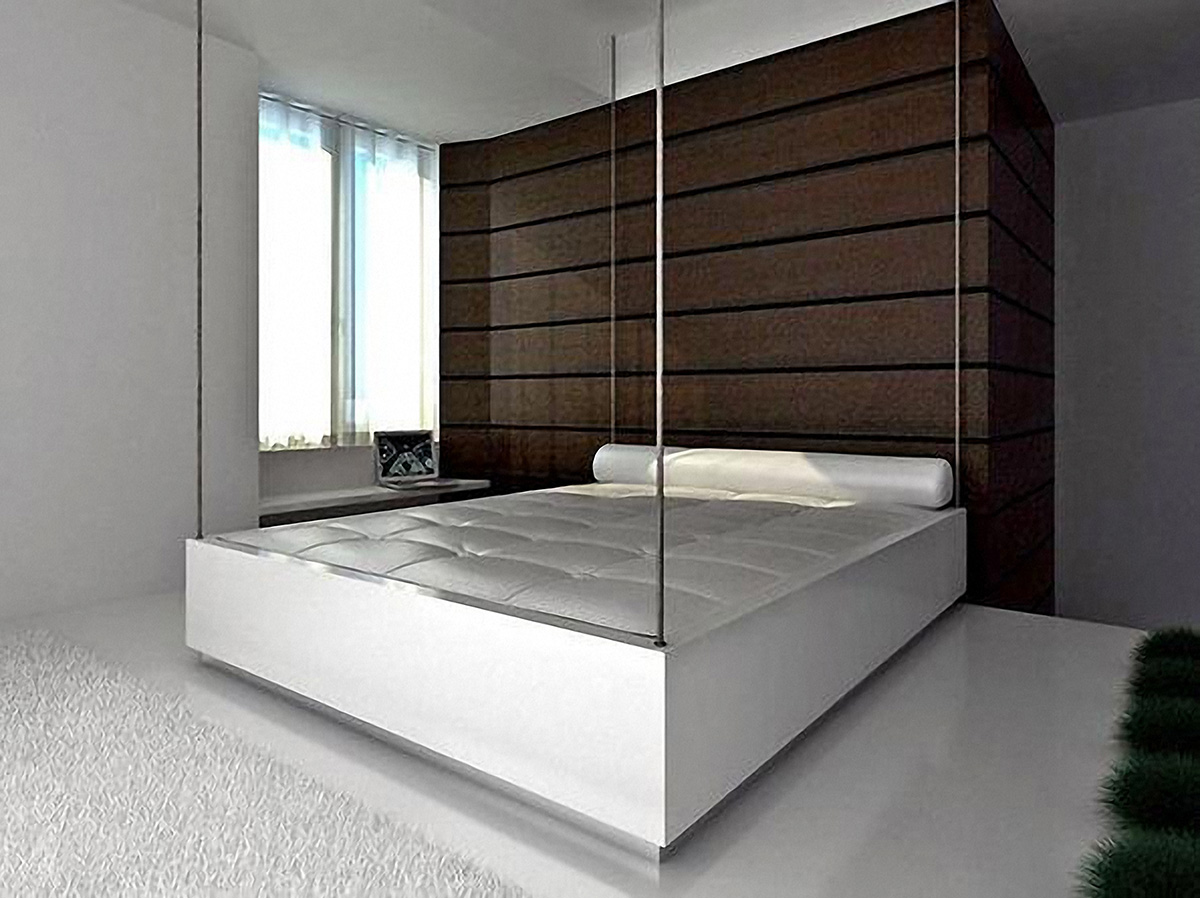 Instant Slumber
A bed you can store into your ceiling when you're not snoozing? The Up Down Bed from 4 Bild Casa Italy does just that, in any room in your home. It's the ultimate space-saver. Imagine stepping out of the tub, pushing a button and having your bed drop down. Or finishing a belly-busting dinner and taking a nap as soon as you clear the table because your bed has been waiting for you to summon it to descend in the very spot where you've just eaten. Or you can just keep it in your bedroom and have it come down when you're ready to get some shut-eye. Getting your zzz's has never been more convenient; 4BildCasa.it.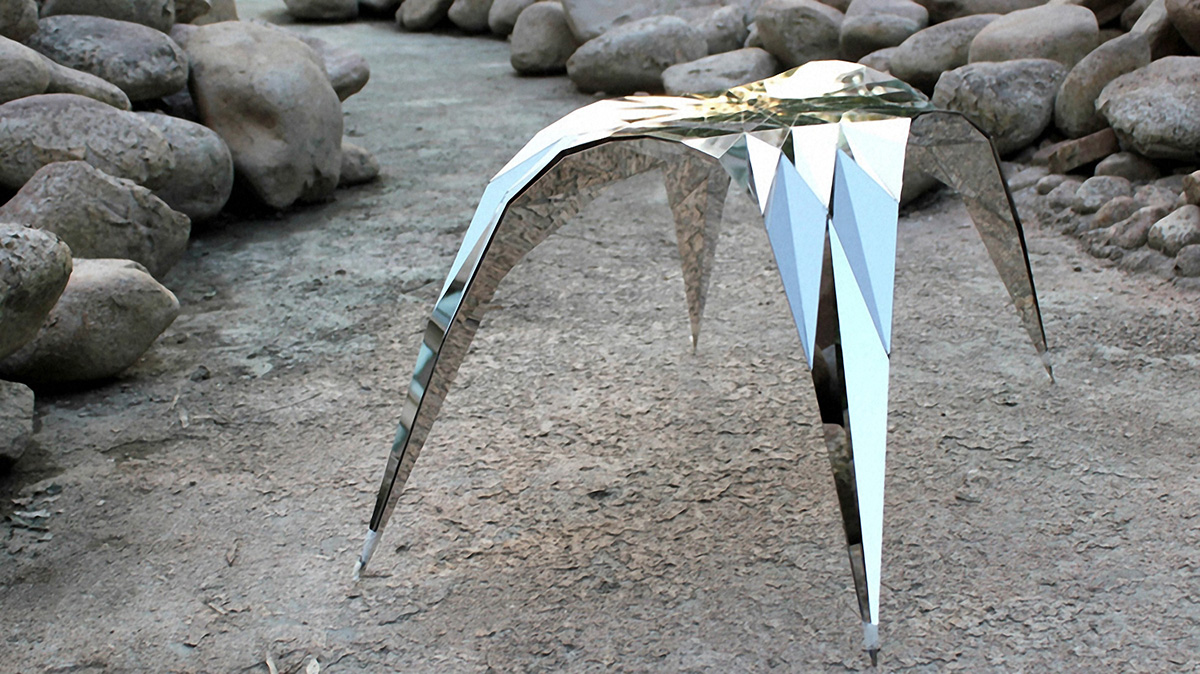 Living Table
Give Fido a run for his money with the Arch Table by Zhang Zhoujie. The striking conflict between its splayed legs and super-mirror finish makes it a beautiful and functional centerpiece from all angles. With his practice dedicated to the development of a digitalized fabrication system, the designer's eventual goal is to create a system with an ability to transform digital programs that are at once spontaneous and in line with the principles of Taoism; ZhangZhoujie.com.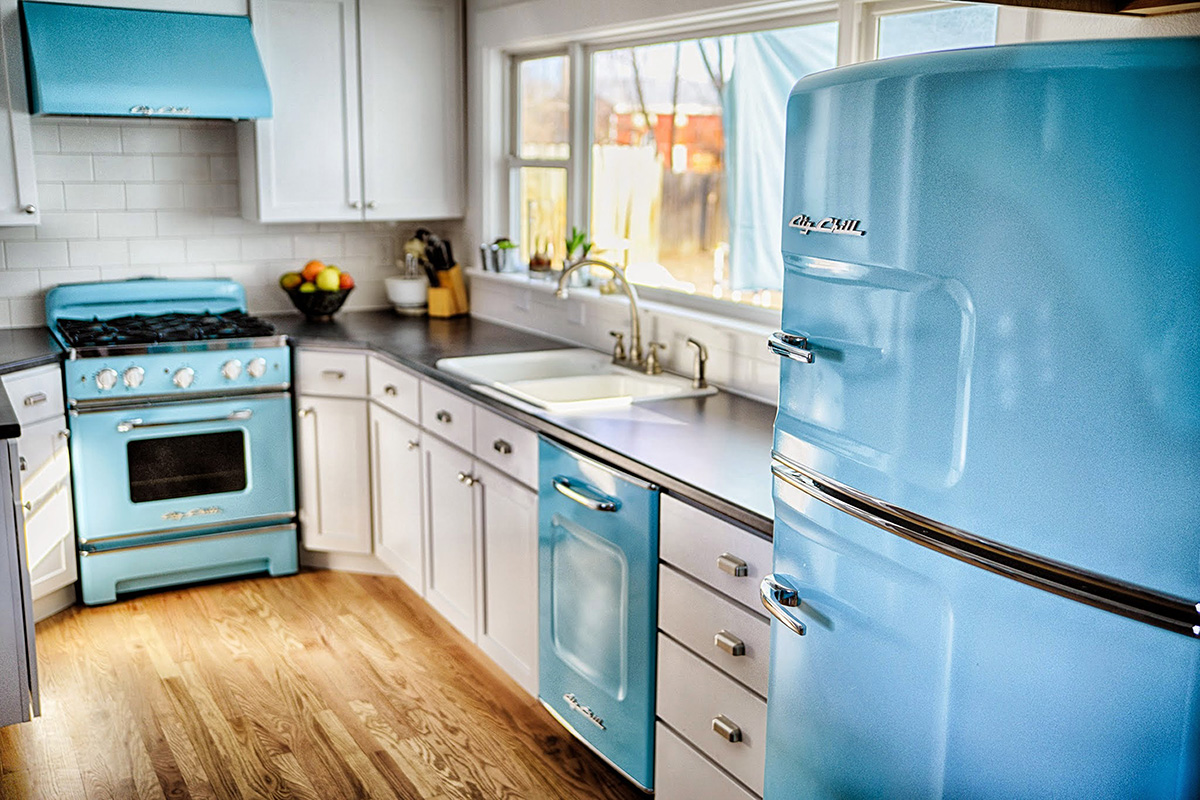 Retro Cookin'
Make retro modern by transporting your kitchen to another time with the Retropolitan Kitchen Collection from Big Chill. Featuring fun colors, big style and tons of nostalgic charm, outfit your kitchen with pieces that represent designs that have stood the test of time. Select from "Retro Outside, Modern Inside" pieces that include fridges, stoves, vent hoods, dishwashers and microwaves that look like they come from another time but have been created with state-of-the-art functionality and top-grade materials in line with today's modern standards; BigChill.com.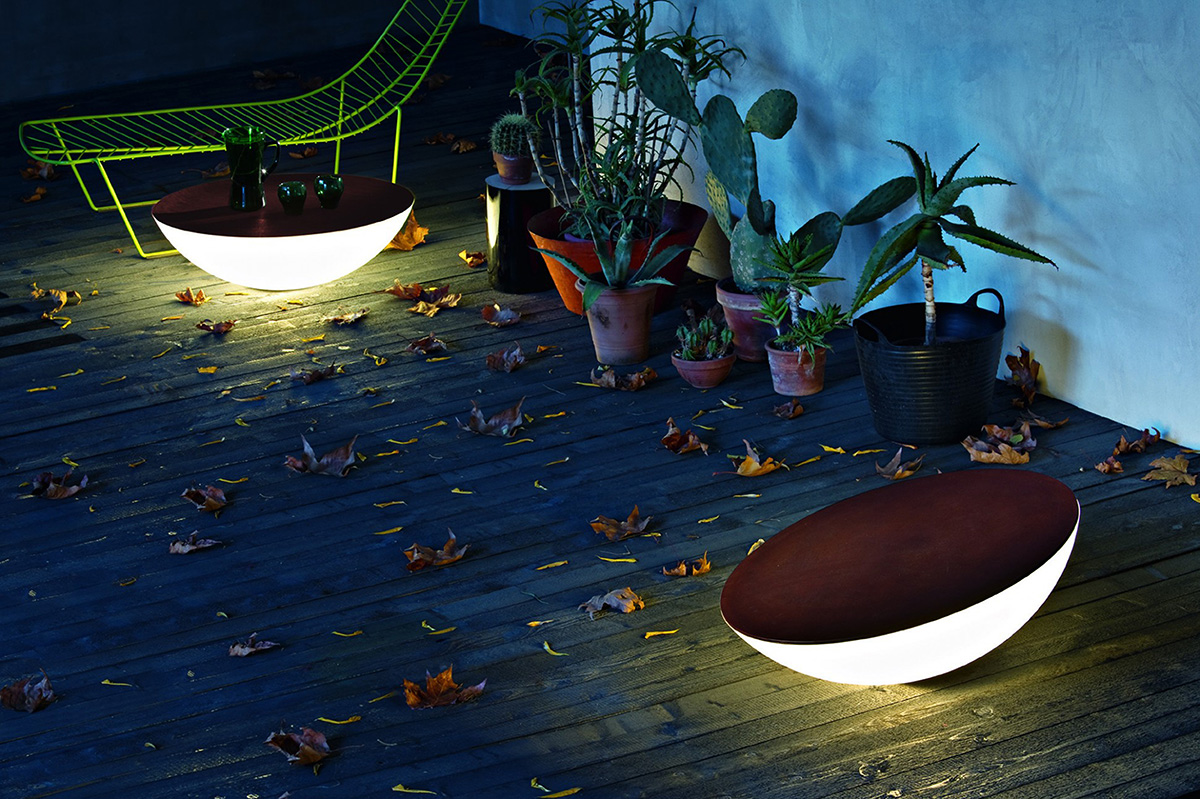 Natural Glow
Guide your outdoor mood on the right path with these contemporary Solar Floor Lamps straight from the celestial vault of Jean Marie Massaud for Foscarini. The soothing diffused glow is meant to calm nerves and light the night with waterproof flat textured surfaces that allow rain and dew to slide right off. The organic vibe they establish complement any décor and add a modern touch to patios, backyards and outdoor spaces. The lamps are designed to be tilted in various positions to afford varying lighting effects and customizable visual appeal. The Great Oudoors never looked so good; Foscarini.com.