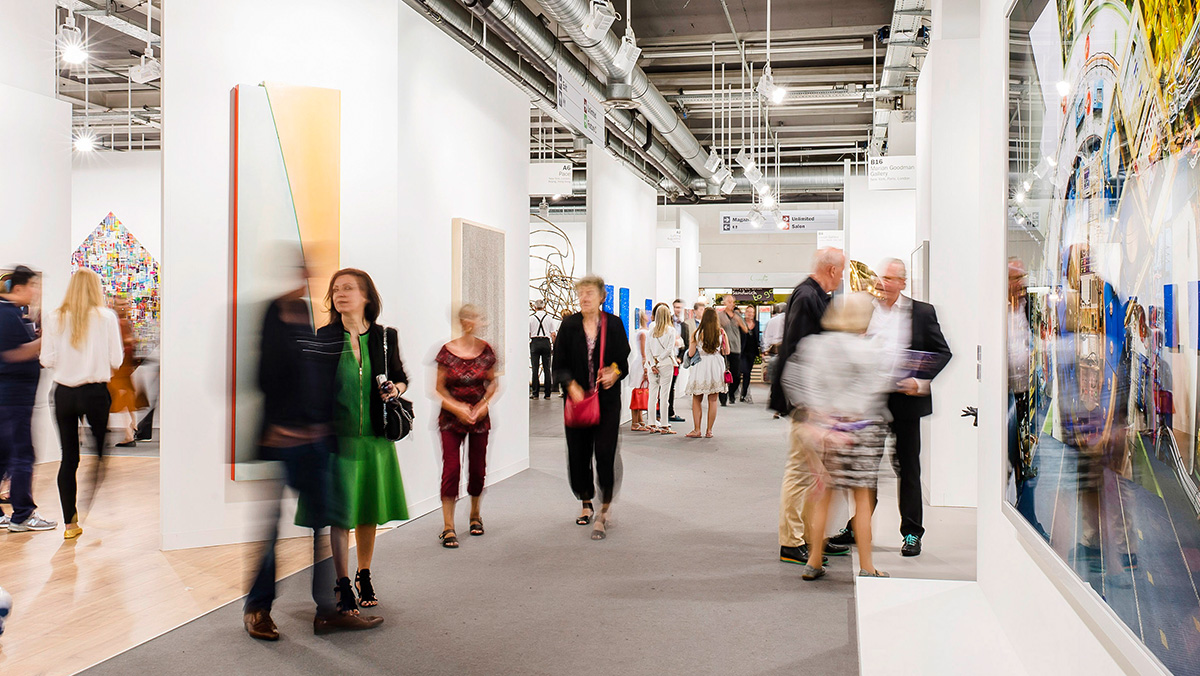 Adventures In Art…
A Brief Synopsis of Miami's Art Week
Art Week in Miami is crazy, it's overwhelming and it's almost impossible to see EVERYTHING. But it sure is fun to try. Besides an ever-expanding Art Basel Miami Beach — that this year will include 267 exhibitors from 32 countries and 4,000+ artists — there are a mind-boggling 20+ satellite fairs, some nearly as large as the anchor, planned during Miami Art Week 2015 from Dec. 1-6 that will attract nearly 100,000 art aficionados from around the world. Among those festivals are Art Miami, Aqua, Art On Paper, Context, Design Miami, ArtSpot, Fridge Art Fair, Ink Miami, Miami Project, NADA, Pulse, Untitled, Scope, Miami River Art Fair, Pinta, Prizm Art Fair, Moksha Art Fair, Red Dot Art Fair, Spectrum, Superfine House Of Art & Design, X Contemporary and the appropriately named newcomer, Satellite. Add an additional galaxy of museums, private collections, and venues throwing a gazillion special events, parties, lunches, brunches, tours, lectures, showings and invite-only soirees and you have the makings of a sprawling, city-wide masterpiece that has something for everyone and showcases BILLIONS worth of art.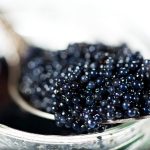 Special Delivery
This year during Art Week, you can have Roe Caviar delivered to you 24/7 in an hour or less by texting ROEBASEL to 77948. The options range from $275 for 125 grams to $550 for twice as much. Makes you wonder how many more surprises are in store for this year. Plenty, we're sure.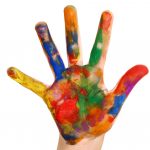 Creative Kids
Future art aficionados aged 4-12 can visit the free Art Basel Kindergarten & Playroom while their parents tour the show. Miami Children's Museum will be on hand to bring kids' creative sides to life through arts & crafts activities, art history lessons and storytelling. Advanced registration is highly recommended, as space is limited; 786.276.4762; MiamiChildrensMuseum.com.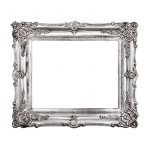 True VIP
If you're a legit art collector, art enthusiast or art student, you may qualify for VIP Status during Art Week by singing up via each fair's respective website. You may be able to get complimentary entry and take advantage of extra perks including full access to special areas and programs.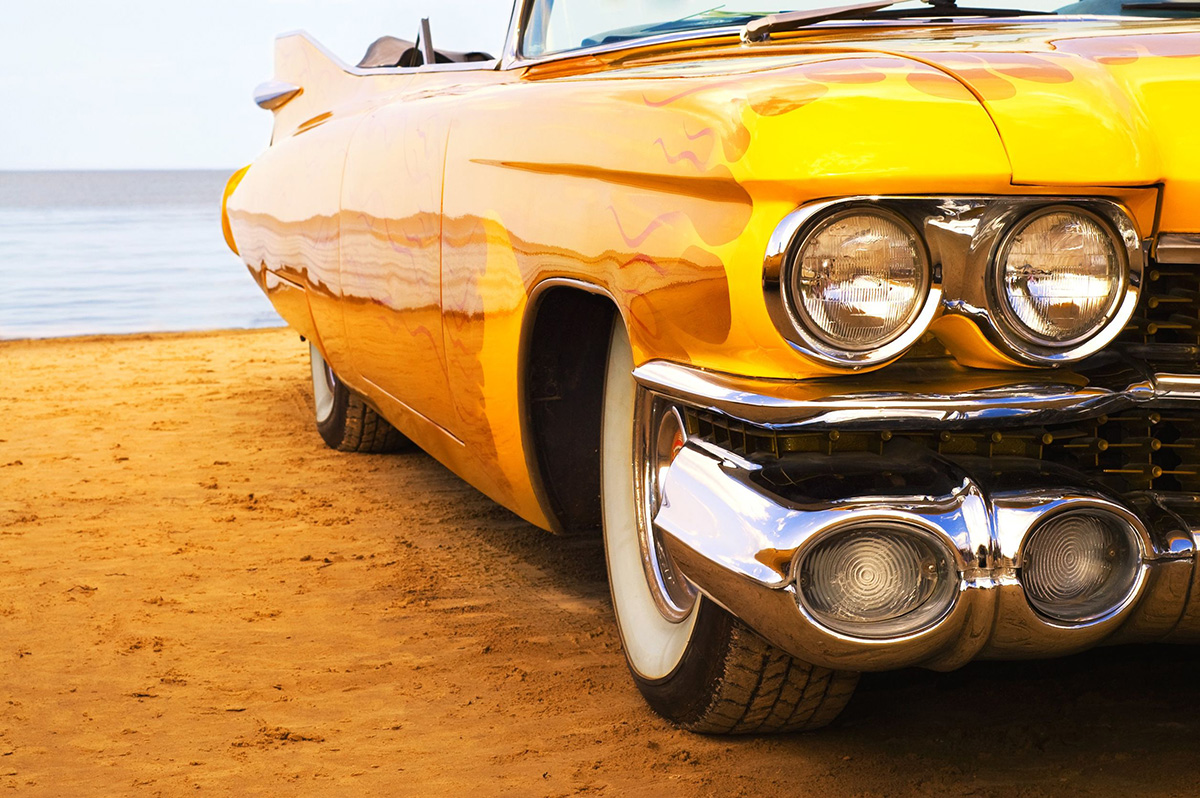 Getting From Point A To Z:
Travel Options To Add To Your Arsenal
Smoothly navigate Art Week by being savvy about your transport options.
Getting around Art Week is no easy feat. But it can be done, especially if you have a strong arsenal of transport options at your disposal. Your first step is to hunt down free Art Fair Shuttles — and consider jumping aboard ANY shuttle heading in the general direction of your next stop. The Metrobus S Route, South Beach Local and Miami Beach Trolley offer $2, .25 cent and FREE fares, respectively, with extended hours and expanded routes during Art Week to accommodate the influx of people in town. If you're looking for a more unique mode of transport, call 305.409.6636 and order a tip-only SWOOP. These open-air eco vehicles are akin to getting around town in a nightclub on wheels, complete with blaring music and beat-bumping riders. You can also avoid "surge pricing" spikes with Uber by using promo code ARTCOLLECTING for $20 off your ride or taking advantage of their new UberPool option, where you can split the ride cost with fellow art lovers heading in your same direction. Also check Lyft and MiRide for any revolving promos they may have available. The newest way to hail a cab just recently launched in Miami with the ZabCab app. Although customers have to pay cabbies directly, the rates are regulated and set in stone. If you want to have a bit more control of when you come and go, check out Citi Bike Miami and Car2Go, both of which have lots of pick-up and drop-off zones throughout the city. If you absolutely MUST drive, Miami Beach has tons of metered parking, surface lots and city garages around town. The latter charge as little as $1/hour to as much as a $15 flat rate for special events, pending that the dreaded LOT FULL sign doesn't greet you at the gate. Forget about circling around traffic-jammed streets trying to find an open space thanks to the ParkMobile and ParkMe apps. Sign up to pay through the apps and they will warn you when it's time for a refill so you don't get ticketed, booted or towed. But even if you do, at least now you know there's a million other ways to get to where you're going. Nothing can stop you now!
Art Week Insider…
Survival Secrets from a top miami publicist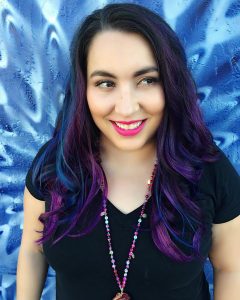 "Miami's fortunate to play host to an explosion of art from all over the world each year, and with the madness comes plenty of parties, exhibits and events. While it's impossible to make it to everything, don't let #FOMO get the best of you by failing to plan ahead. Make a list of the events and shows you definitely want to check out and start the day early. Surviving the hundreds of exhibits and parties in style requires comfort, so make sure your shoes are up for the challenge. Check out the large fairs (Hello, Scope and Superfine!) early in the day and leave the evening open for the parties. You'll want to bring a phone charger and start the day with 100% battery life for all your #ArtBasel social media sharing. There's no time to change from daytime attire to eveningwear, so versatile outfits and #305Cafecito are musts. There's also little time (or patience) for hunting for parking so try to leave the driving to someone else. Don't be afraid to hit up events by yourself, feel free to explore and most importantly — have fun. After all, it'll all be over before you know it. If there's one motto to live by during Art Week, it's: #CarpeDiem!" — JennyLee Molina, Chief Creative Officer, JLPR
"I Just Gotta Have It!"…
Tips For Curating Your Collection
1. Artist's perspective: Find out what inspired the piece you're interested in. Ask the artist if there's a cool backstory or some significance to the materials used to create it. You may be surprised to learn there's a lot more than just aesthetic value worth investing in.
2. Go with your gut: Sometimes a piece just calls to you. That's what art is supposed to do. Fall in love with a piece and then figure out whether or not you can afford it. A lot of emerging and street artists have affordable pieces that if bought before they hit it big can translate into a huge ROI down the line.
3. Expand your tastes: The best art collections in the world have a savvy mix of periods, styles, mediums and genres. Don't limit yourself to just one type of art — let your imagination soar. If a particular piece is not quite right, ask the artist if they're willing to create a custom piece in the style that caught your eye.
4. Curate conversation pieces: When you finally find the perfect work of art, make sure to strategically display it in a way that will yield the biggest impact once you get it home. A successful piece of art should always yield thoughtful conversations and be open to interpretation. The right frame can make a world of difference, as can room placement and lighting.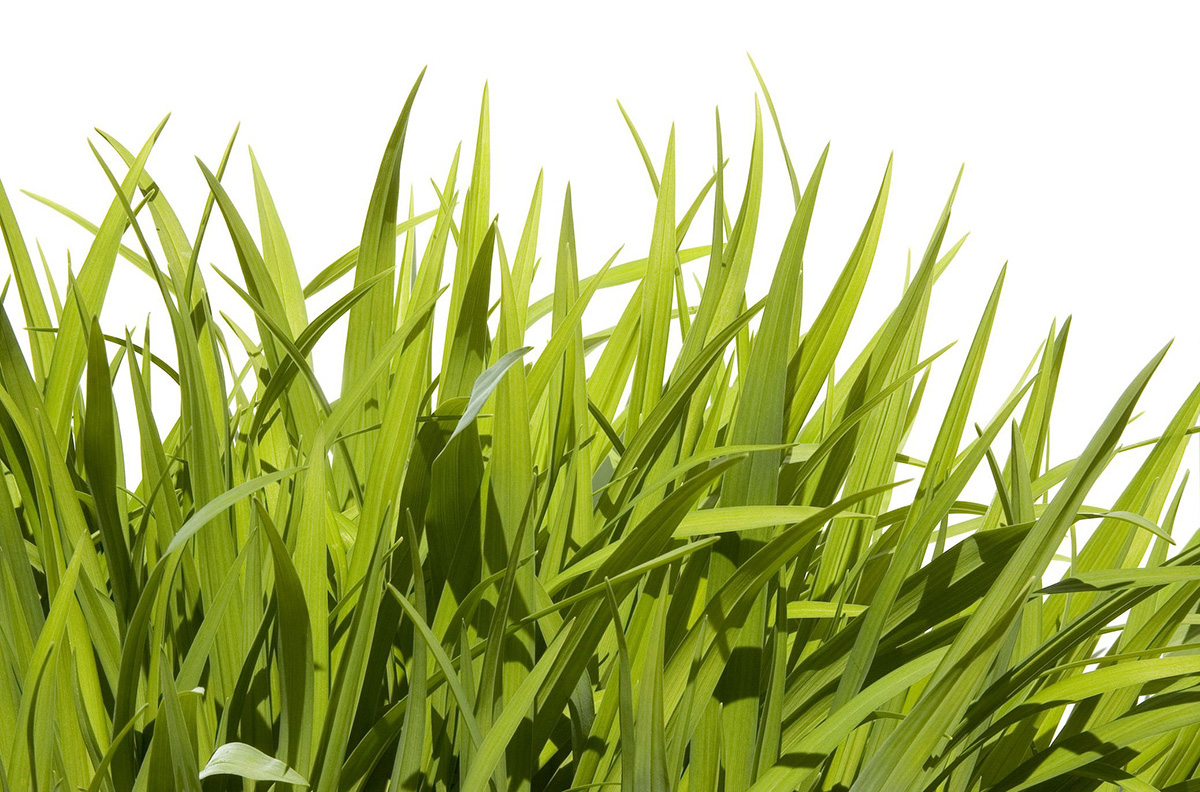 Flea Market Fabulousness:
A Grassy Respite From The Madness
If you haven't spent all of your cash splurging on pieces to add to your collection during Art Week and are sick of the big crowds, long lines and velvet ropes, head over to Miami Flea Market on Sunday, Dec. 6 from 2 p.m.-6 p.m. at CANVAS, 90 NE 17th St. in the Arts + Entertainment District in Downtown Miami. Dedicated to furthering the growth and sustainability of local artists, entrepreneurs and small business owners, the all-day market will feature handmade and vintage repurposed goods from the city's best vendors and artisans. There will also be tons of hands-on activities including workshops, mind & body classes, arts & crafts displays, live demos, musical performances, relaxation areas and a "Grub Garden" curated by The New Tropic featuring the city's best eateries and food trucks to keep you recharged as you treasure-hunt the day away.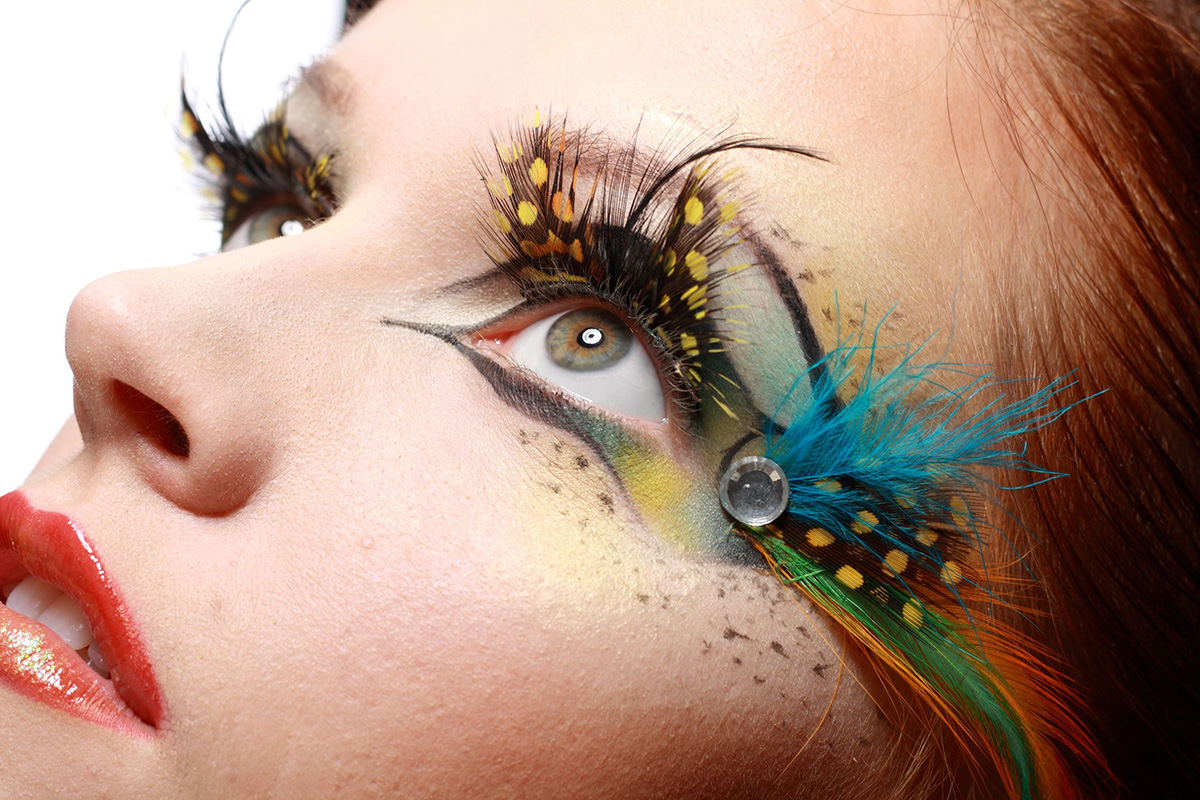 "I Have Nothing To Wear!"…
Dressing For All Those Photo Opps
There's only one rule for Art Week attire: Anything goes! People start curating their outfits all year long, picking up creative, show-stopping pieces whenever they see something that's oh so "Art Basel." Whether you opt for sleek basic black or seek inspiration from the Animal Kingdom, aliens or the nearest runway, make sure you have at least one pop of color in your ensemble — and that you dress for the long-haul. The struggle is real people, and even if you survive the inevitably insane itinerary ahead of you, your outfit may not. Maybe you can take whatever you can salvage and store it in the back of your closet for when inspiration strikes — you might be able to use whatever's leftover to create a biddable work of art to showcase at next year's show. Anything's possible.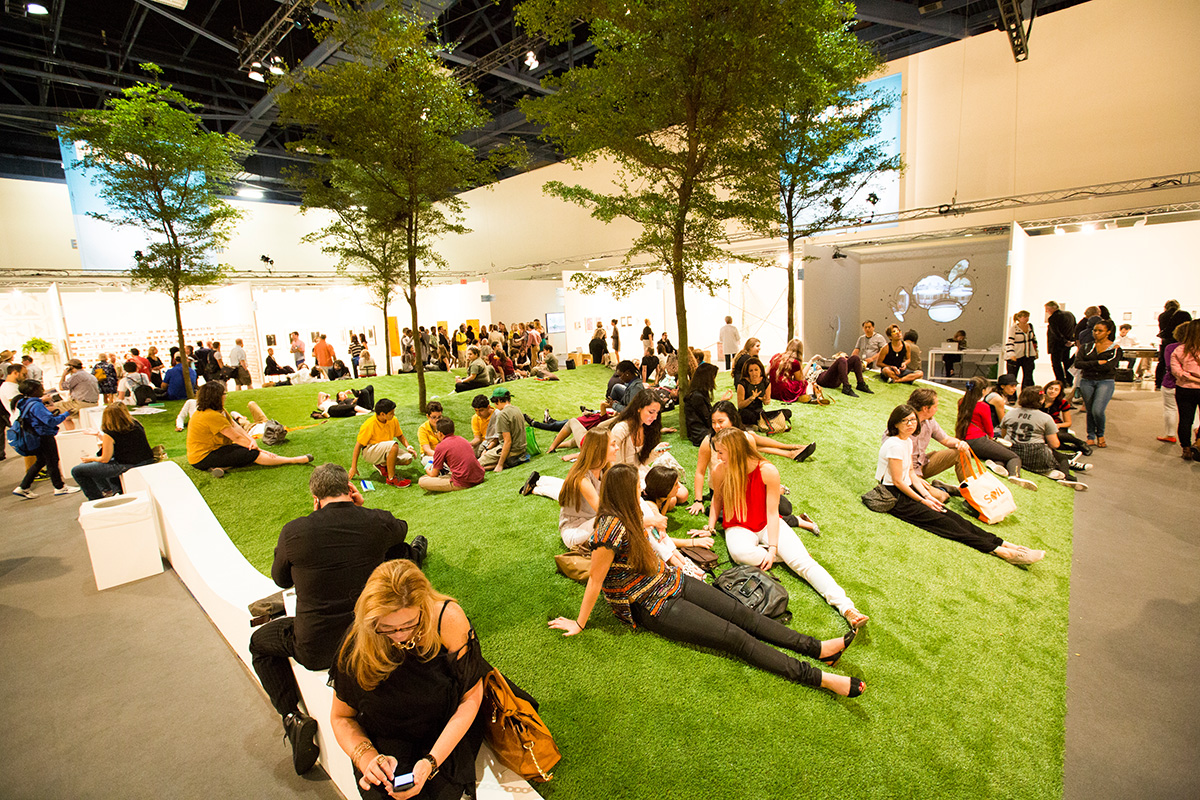 Stay Sane…
how to Navigate Art Week Like A Pro
No matter how well you plan, expect a few snafu's as you roam through the madness that is Art Week. Bring your business cards and don't be shy about meeting strangers. Everyone's in town to have a good time and share their love of art. Just be mindful not to overdo it. Your sanity is more valuable than any work of art could ever be. Here are some tips for navigating Art Week in style:
1. Download the Art Basel Miami Beach app on your phone. It will come in very handy when you get lost in the maze.
2. Visit MiamiAndBeaches.com for a complete list of Miami Art Week fairs, ticket prices and locations.
3. Go to all the respective sites for the satellite fairs we've mentioned here to find events and exhibits you want to attend, and sign-up for their newsletters and e-updates.
4. Follow the social media accounts of your favorite artists, art critics and galleries to see what they're up to during Art Week.
5. And finally…FOMO is real…keep an eagle eye on what your art-loving friends are up to and try to score a ticket to anything that piques your interest.