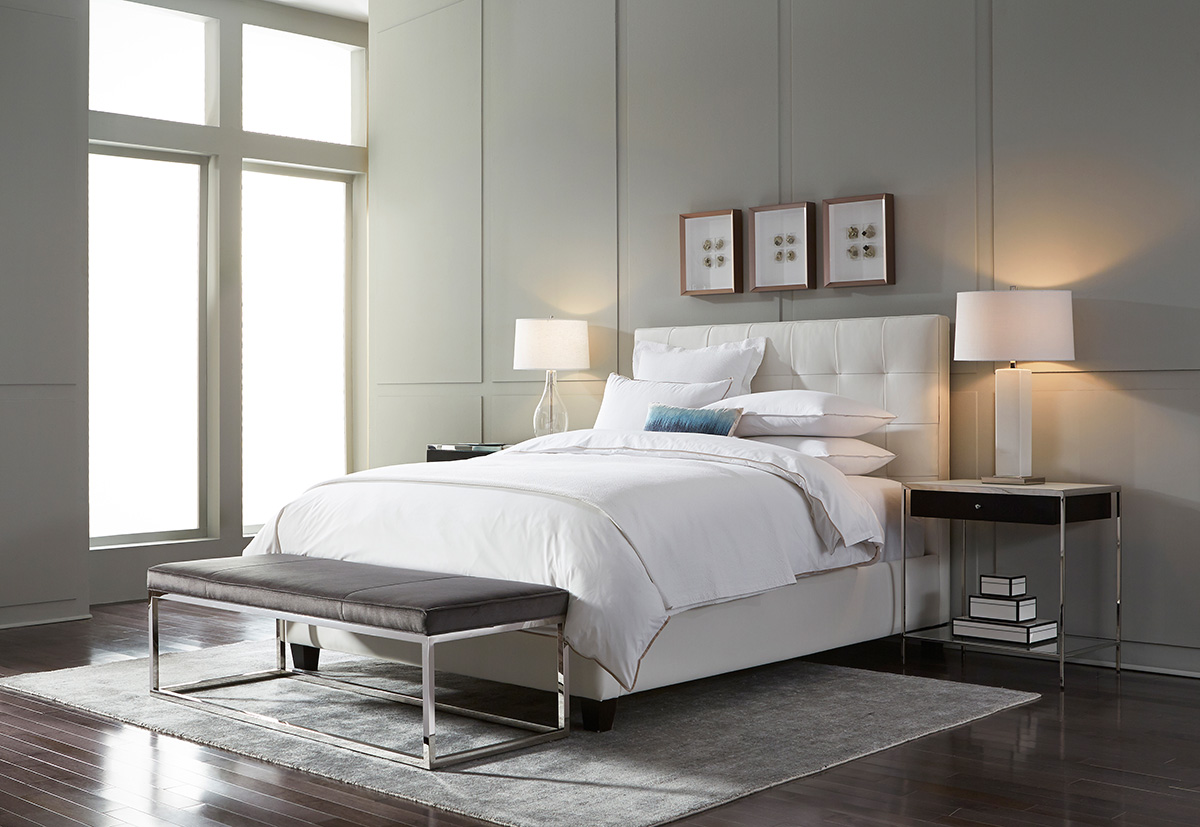 1. Butler Upholstered Bed Cost: $3,100 Why we picked it: The classic Butler Upholstered Bed has been reimagined in a dramatic new version highlighted by a 6 ft. tall headboard that gives it an extremely strong presence. Personalize it with various fabrics and leather, and with any MG+BW wood leg finish. Tall queen, king and Cal king sizes available. Where to get it: Mitchell Gold + Bob Williams; 3800 N. Miami Ave., Miami; 786.609.9920; MGBWHome.com.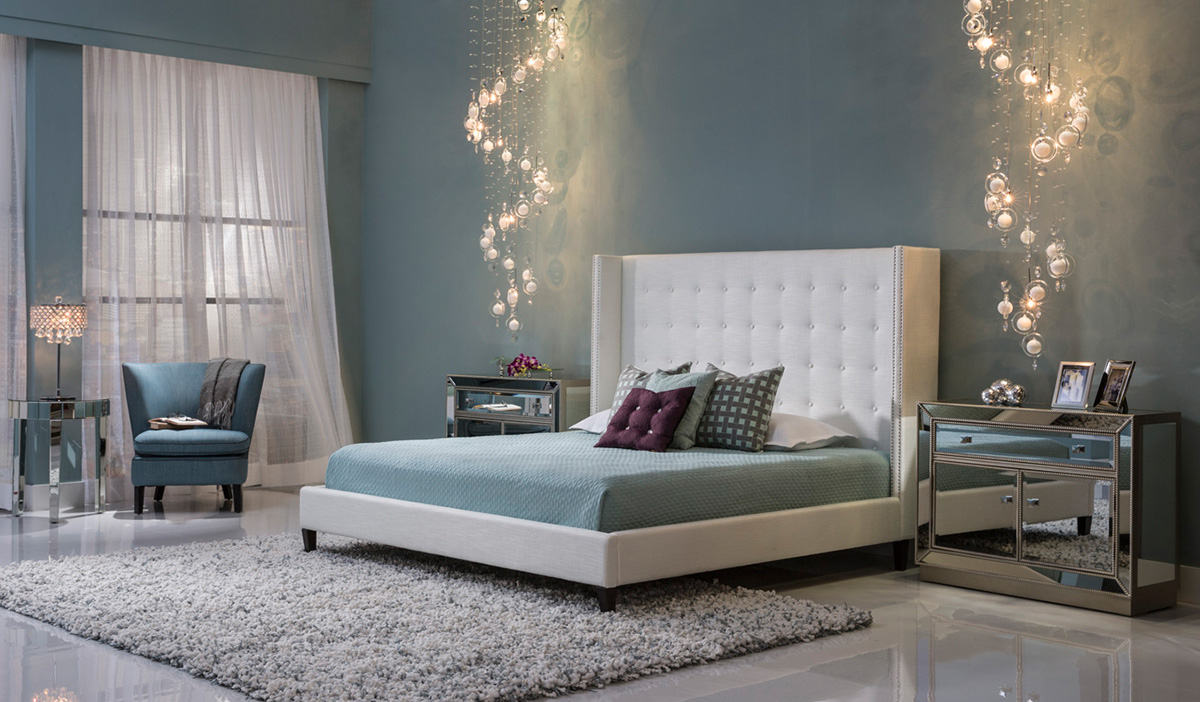 2.Bubbles Ceiling Lamp Cost: $999 Why we picked it: The lights shining down the Bubbles Ceiling Lamp give an illusion of cascading, sparkling movement. It's the perfect anchor for creating a glamorous retreat that also features the Crystals Table Lamp, Carolyne Side Table and Uribia Mirrored Cabinet. Where to get it: El Dorado Furniture; 2475 SW 8th St., Miami; 305.642.4355; ElDoradoFurniture.com.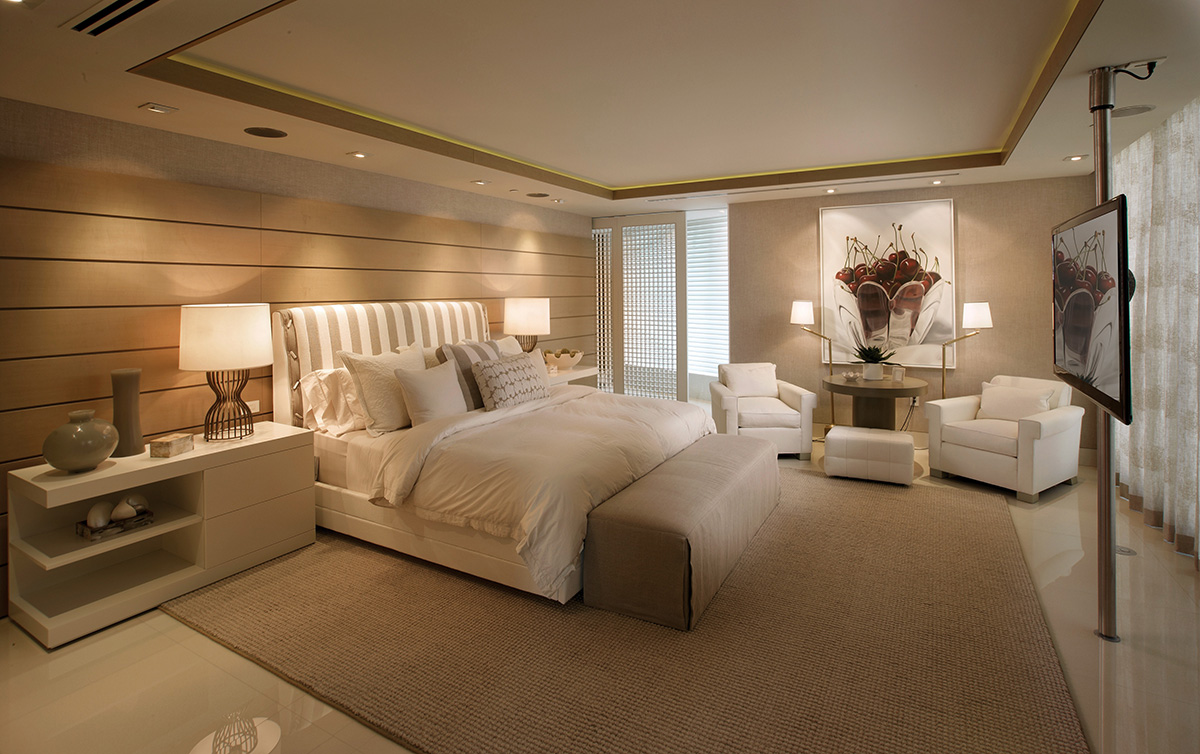 3. Ceiling Mount Swivel Television Cost: Contact for pricing Why we picked it: A key essential in any bedroom is a television, but not just any television. The Ceiling Mount Swivel Television adjusts easily, making it perfect for a room with windows when you don't want to lose the view. The swivel also allows it to be watched from the sitting area as well as the bed. Where to get it: Interiors by Steven G; Corporate Showroom: 2818 Center Port Circle., Pompano Beach; 954.735.8223; Boutique Showroom: 18288 Collins Ave., Sunny Isles Beach; 305.974.0161; InteriorsByStevenG.com.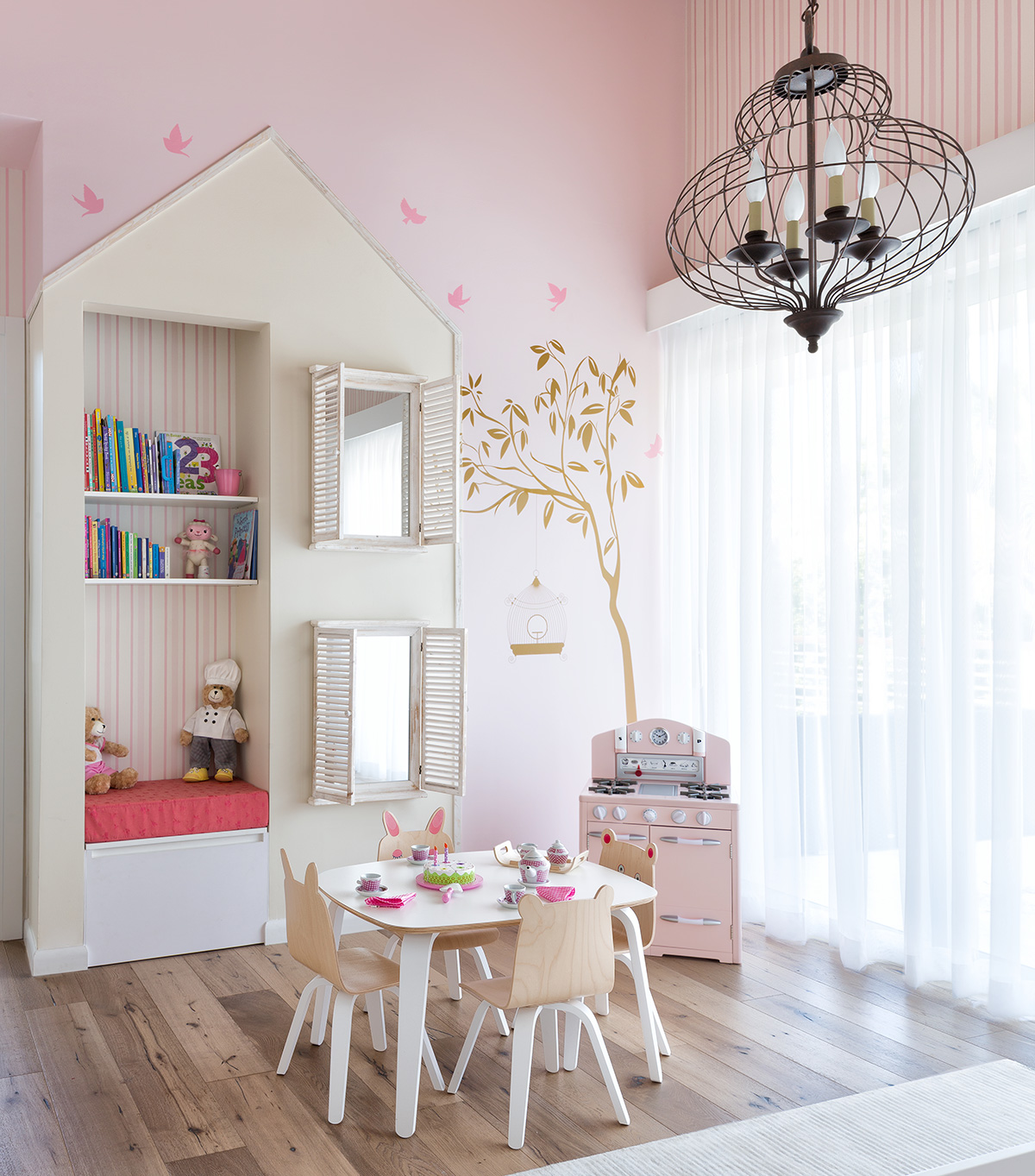 4. Oeuf Play Table w/ Chairs Cost: $495 Why we picked it: Designer Maite Grande is known for her fabulous children's rooms. We picked her brain on designing a smart, fun playroom for kids. "The Oeuf Collection offers a beautiful play table and bent plywood chairs with rabbit and bear stickers to customize them for entertaining and preferences," she says. "And they can be removed many times." Where to get it: Genius Jones 2800 NE 2nd Ave., Miami; 305.571.2000; GeniusJones.com.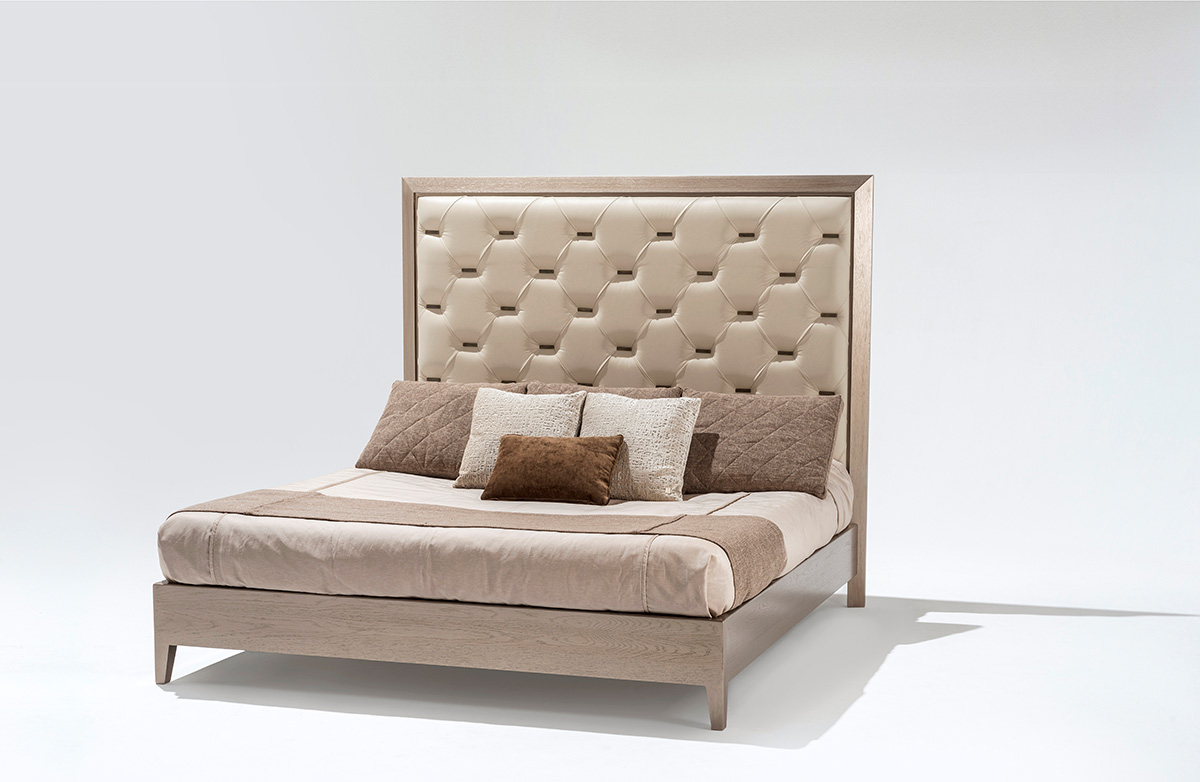 5. Caramelo Bed Cost: Starting at $6,500 Why we picked it: Adriana Hoyos adds her special elan to everything she touches, including the striking new Caramelo Bed with its tufted headrest and sumptuous rectangular metal piece that covers the tufting. Available in two headboard sizes (pictured is the lower headboard option), and a selection of finish options and upholstery. Where to get it: Adriana Hoyos, 4100 NE 2nd Ave., Ste. 105, Design District; 305.572.9052; AdrianaHoyos.com.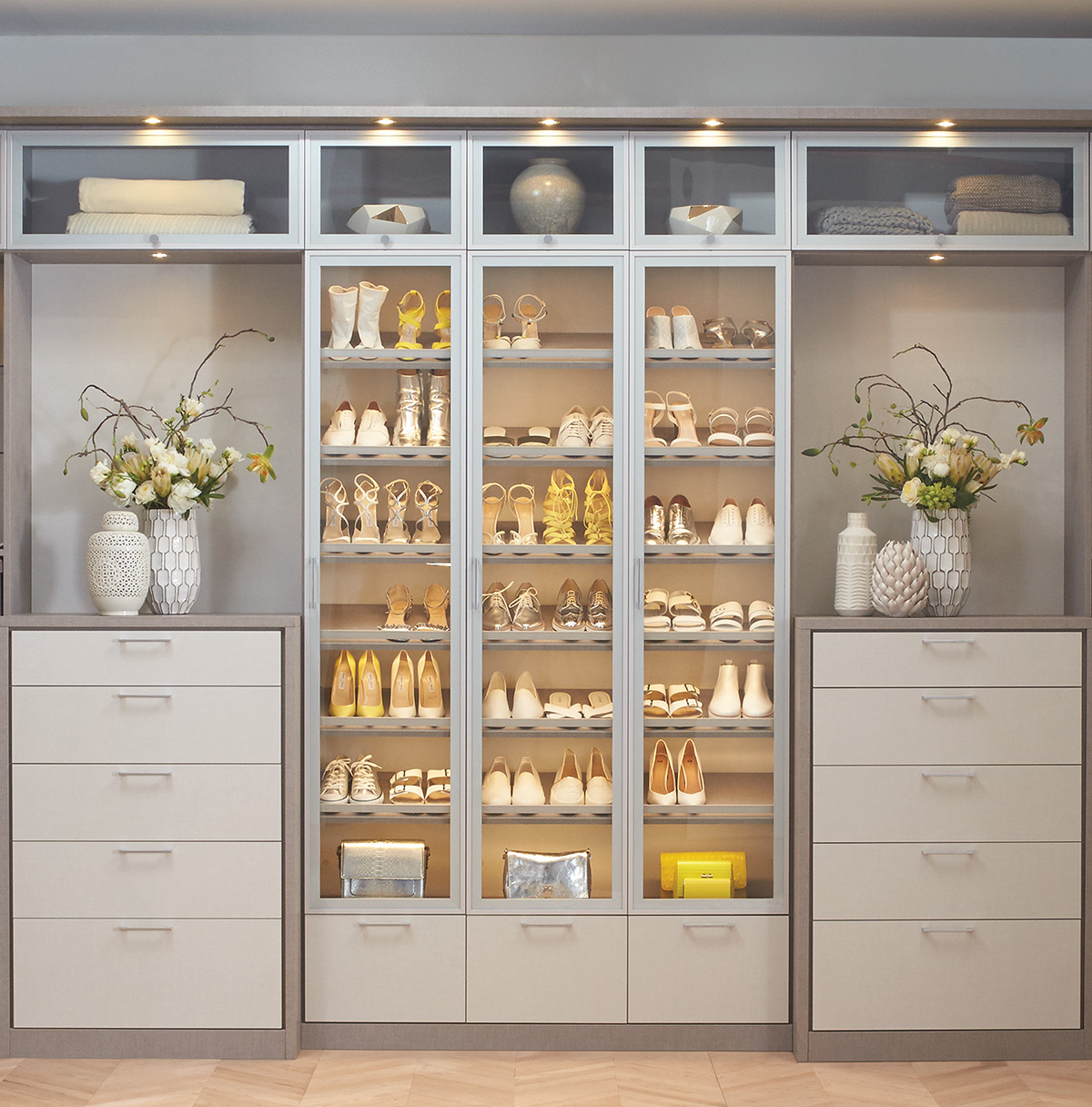 6. California Closets Custom Closet Cost: Contact for pricing Why we picked it: The slanted shoe shelves turn what is a practical addition to any haute bedroom into a work of art using accessories as props. The mix of inset-look and full overlay door/drawer faces and clear glass shelving add further elegance, as does the overhead LED puck lighting and side-mounted LED strip lighting. Where to get it: California Closets; 900 Centre Park Blvd., Ste. 476, Miami; 305.623.8282; CaliforniaClosets.com/Miami.