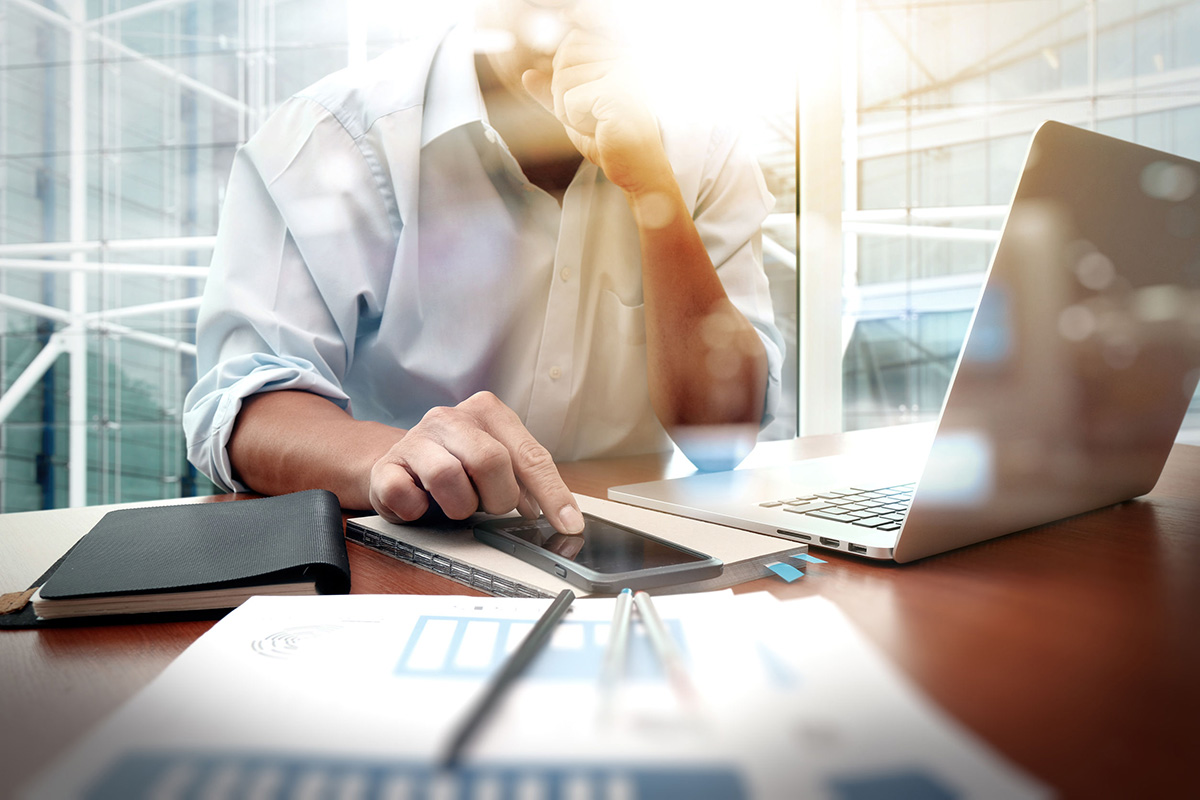 Maritza Minor Photography
Throughout South Florida
By appointment only
Call for details
786.210.4499


[email protected]
Why we picked it: Life's most beautiful memories deserve to be recorded by an artist. Maritza Minor creates brilliant images with her camera, capturing magic moments and turning them into enduring photos.
The Law Offices of Adorno-Cunill & Damas, P.L.
1000 Brickell Ave., Ste. 1005
Miami, FL 33131; 305.381.9999
ACDFirm.com
Why we picked it: The Law Offices of Adorno-Cunhill & Damas has one mission: To protect the rights and future interests of their clients. This highly-respected full-service firm is a top choice of individuals and corporations throughout South Florida.
Key Biscayne Pest Control
255 Galen Dr.
Key Biscayne, FL 33149
305.361.5858
Why we picked it: Known as "The company that serves the island," they offer excellence in all aspects of pest control to protect homes, lawns, landscaping, businesses and more to help us live free of bugs, rodents and pests.
Malena Assing Photography
240 Crandon Blvd., Ste. 106-C
Key Biscayne, FL 33149
305.546.6105
MalenaAssing.com
Why we picked it: Malena Assigng's work expresses the core of joy and the heart of life in her subjects, whether insightful portraits, moving abstract images or stunning nature shots. Insightful and mesmerizing.
Lancaster & Reed
50 W Mashta Dr., Ste. 6
Key Biscayne, FL 33149
305.361.1014
Lancaster-Reed.com
Why we picked it: This full-service professional CPA firm is well-known for their U.S. & International Tax Practice. Their depth of experience in the field is unparalleled as is their ability to offer innovative solutions.
Computer Maintenance, Inc.
Camilo Diaz
786.797.1755


[email protected]
Why we picked it: As important as a doctor is to one's personal well-being, the choice of the right computer technician is equally vital. These guys will keep your machine in good health and be there for unexpected emergencies.
KB Community Foundation
88 W McIntyre St., Ste. 200
Key Biscayne, FL 33149; 305.361.2770
KeyBiscayneCommunityFoundation.org
Why we picked it: They always do good work, but did a particularly notable job after Hurricane Irma as they coordinated Key Biscayne residents giving to those in need throughout Miami-Dade after the devastating storm.
Magellan International Mortgage
260 Crandon Blvd., Ste. 9
Key Biscayne, FL 33149
305.361.2323; Call for consultation
Why we picked it: The process of buying a home can be overwhelming. The team at Magellan International Mortgage are experts at finding the right loan and handling the paperwork so you have one less significant matter to worry about.
IberiaBank
2 S. Biscayne Blvd.
Miami, FL 33131
305.374.3933
IberiaBank.com
Why we picked it: The recent merger of Sabadell Bank with IberiaBank combines the best of both institutions for enhanced personal, business and wealth management services while retaining Sabadell's "Classic bank for modern times" feel.
Charles Schwab
801 Brickell Ave., Ste. 640
Miami, FL 33131
305.755.5319; Schwab.com
Why we picked it: Charles Schwab is staying on the cutting-edge of finance with their "more modern" approach to banking with goal-oriented automated investing, etc., while retaining the traditional business offerings that have made them so highly respected.
Sibila + Lage, PLLC
7765 SW 87th Ave., Ste. 208
Miami, FL 33173
305.541.8300
SibilaLage.com
Why we picked it: Sibila + Lage is a boutique law firm offering domestic and international clients sophisticated legal representation in real estate and corporate matters. They are leaders, thinkers and efficient problem-solvers.
Key Languages
800 Crandon Blvd., Ste. 101
Key Biscayne, FL 33149
305.365.5530
Why we picked it: The language instructors are native speakers in English, Spanish, Portuguese, French, German and Italian using the most up-to-date methods and materials. The professional translators are certified by ATA.
Paws 4 You
PO Box 561163
Miami, FL 33256
786.242.RESQ
Paws4You.com
Why we picked it: They rescue sick, injured, homeless, surrendered or lost animals, giving them the best-quality medical treatment available as well as a safe environment filled with hope, lots of love and eventually a brand new home.
Frames USA
6822 SW 40th St.
Miami, FL 33155
305.666.3355
FramesUSAMiami.com
Why we picked it: FramesUSA takes life's special moments and memorabilia and puts them in the perfect art frame, photo frame, or shadow box to complement both the item on display and your home or office décor.
Worldwide Title
1395 Brickell Ave., Ste. 947
Miami, FL 33131; 305.967.6338
OneWorldwideTitle.com
Why we picked it: Marcia Gregorio-Montoya is a new-generation expert specializing in residential and commercial real estate, foreclosures, short sales and investment opportunities. Growing up in a real estate family, her significant experience results in smooth closings.
Voices For Children
601 NW 1st Ct., 10th Floor
Miami, FL 33136
305.324.5678
BeAVoice.org
Why we picked it: The Foundation raises funds to ensure that every abandoned and neglected child in Miami-Dade County has a Guardian Ad Litem to be their "voice" as well as making sure resources are available for their health, education and social needs.
United Way Of Miami-Dade
3250 SW 3rd Ave.
Miami, FL 33129
305.860.3000
UnitedWayMiami.org
Why we picked it: The United Way impacts lives, helping children and youth achieve their full potential while aiding individuals and families on the path to financial independence and leading healthier lives.
Orange Bowl Committee
14360 NW 77th Ct.
Miami Lakes, FL 33016
305.341.4700
Community.OrangeBowl.org
Why we picked it: In addition to the Big Buddy Program, Creative Art Contest, Girls' Golf Program, Junior Orange Bowl, their annual Health & Wellness Fair and other good works, the Orange Bowl Committee raised $65,000 for Hurricane Irma victims.
Fundacion Armando El Futuro
Throughout South Florida
Visit website to donate
FundacionArmandoElFuturo.com
Why we picked it: Kenneth Plotkin founded the Fundacion in 2009 after visiting the region of Quimbaya, Quindio, in Colombia and seeing the sad state of education of the underprivileged children of the region. Today it supports educational institutions and organizations throughout Colombia.
Branches
11500 NW 12th Ave.
Miami, FL 33168
305.442.9726
BranchesFL.org
Why we picked it: Branches helps people Grow (elementary students), Climb (middle/high school students and young adults) and Achieve (financial stability, etc. for adults and families) through their various and highly successful programs.
Parkinson's Foundation
200 SE 1st St., Ste. 800
Miami, FL 33131
800.473.4636
Parkinson.org
Why we picked it: Every donation to the Parkinson's Foundation goes directly to research, education and outreach efforts to beat Parkinson's Disease, and help people live better lives by improving care as they search for a cure.
Susan G. Komen Miami/Ft. Lauderdale
1333 S. University Dr., Ste. 206
Plantation, FL 33324
954.909.0454
KomenMiaFtl.org
Why we picked it: Since 1999, the Miami/Ft. Lauderdale affiliate has invested nearly $11 million in local breast health and breast cancer awareness projects in our area. Not to mention the massive international research effort they fund to find a cure.
New York Life
801 Brickell Ave., Ste. 1440
Miami, FL 33131
786-878-6350
NewYorkLife.com
Why we picked it: In addition to being a decided leader in the insurance/financial planning industry, the company has strong Latino marketing and recruiting initiatives, making it a perfect fit for multi-cultural South Florida.
SKIUSA
78 SW 7th St., Ste. 500
Miami, FL 33130
305.735.2100
SkiUSA.com
Why we picked it: For over 20 years, the expert travel agents at SKIUSA Companies have been creating tailor-made snow ski vacations to any destination in the world. Their new Miami-based headquarters makes them the only local ski-expert travel agency creating personalized ski experiences for individuals, families, beginners and experienced enthusiasts.