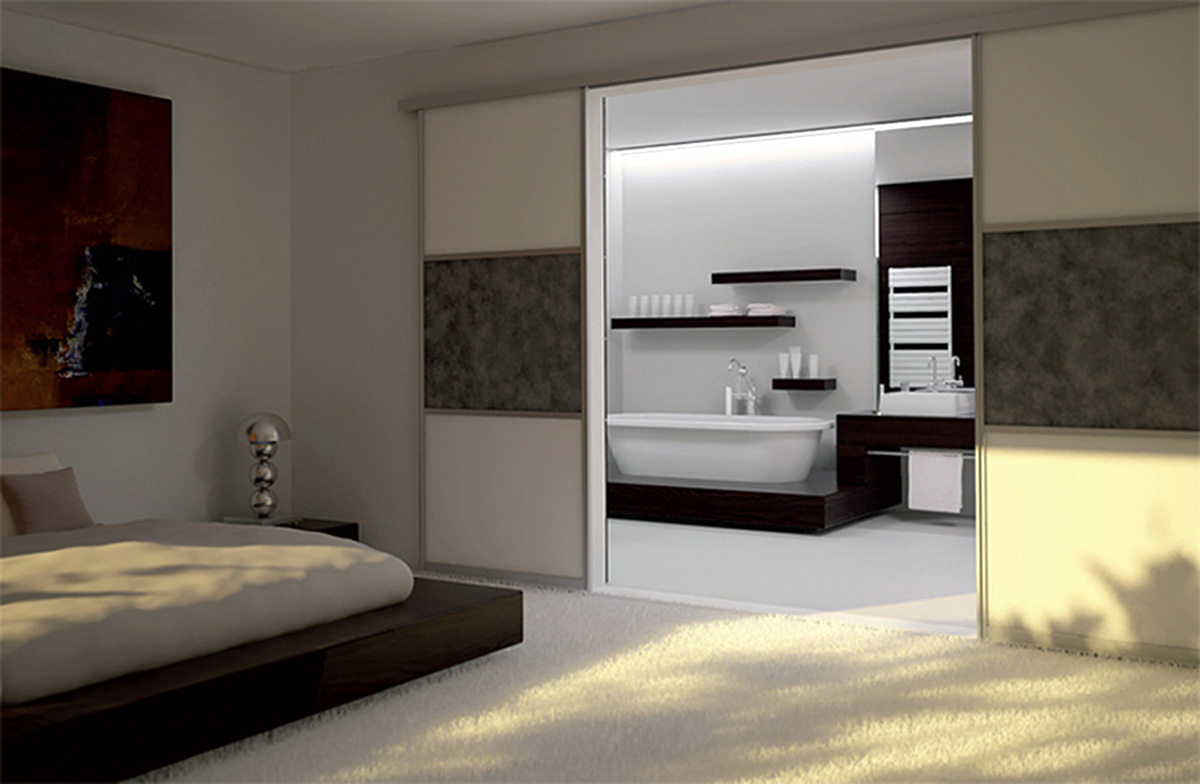 1. Sliding Doors Cost: Varies Why we picked it: California Closets' sliding doors are a stylish addition to any space, but especially the bathroom. A variety of wood finishes and resin panels can be incorporated to create visual texture and depth. They blend into décor better than hinged doors and don't take up valuable space on the floorplan. Where to get it: California Closets; 900 Centre Park Blvd., Ste. 476, Miami; 305.623.8282; SlidingDoorCC.com.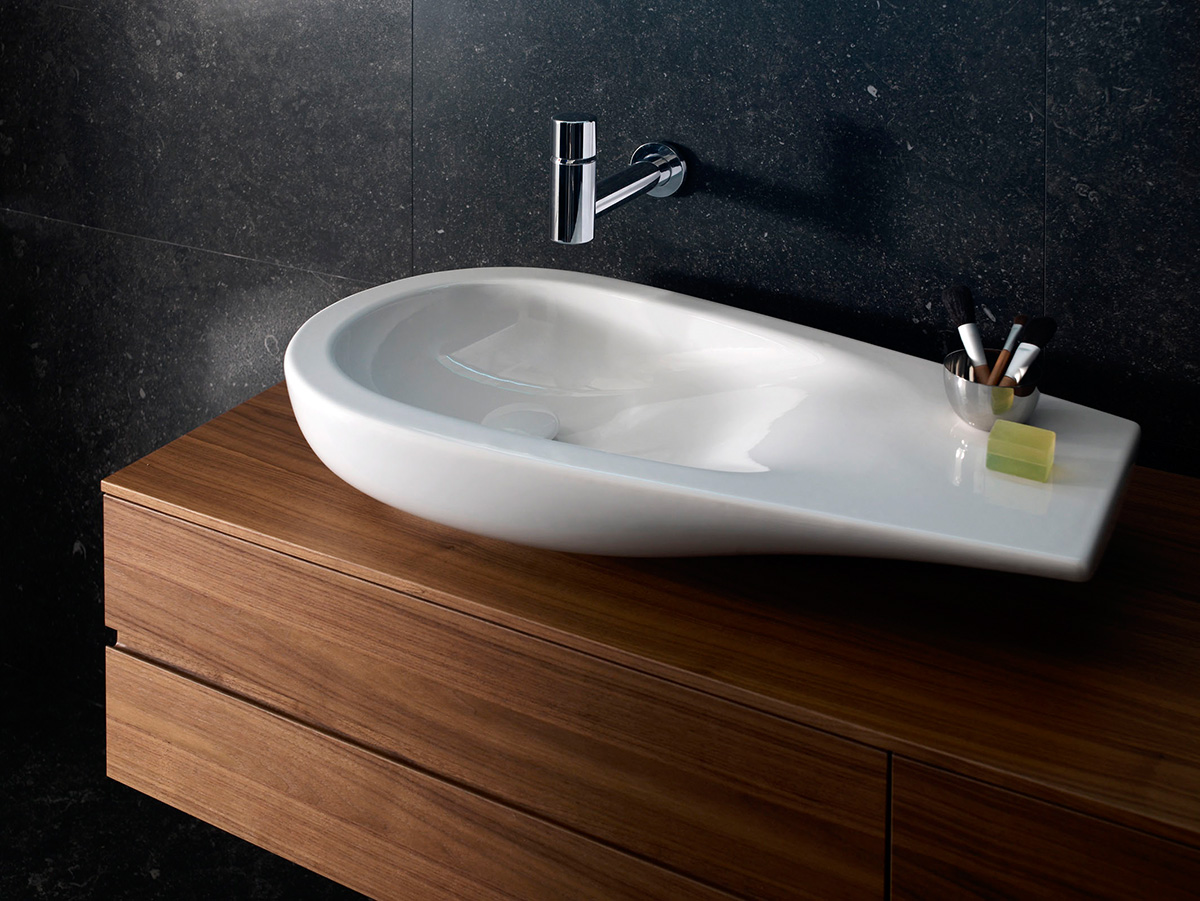 2. ILBAGNOALESSI One Cost: Varies Why we picked it: Laufen has expanded their award-winning line to incorporate scaled-down sizes and more design options, including additional sizes and installation options for their iconic, affectionately nicknamed, "Tuna" washbasin. The collection offers complementary bathroom accessories using Laufen's new proprietary ceramic material, SaphirKeramik. Where to get it: LAUFEN Bathrooms N.A.; 7610 NE 4th Ct., Ste. 104, Ironside; 866.696.2493; US.Laufen.com.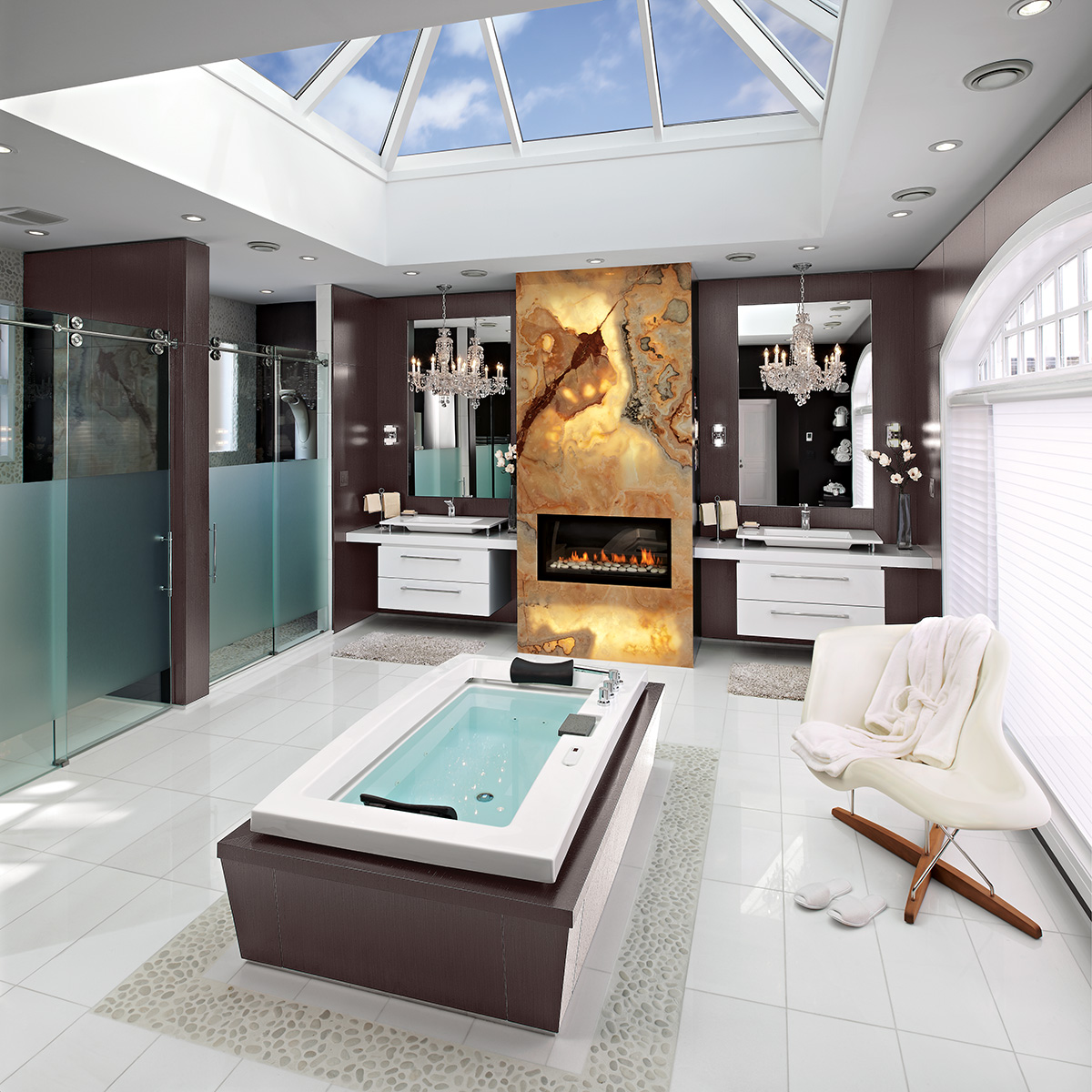 3. Downsview Bathroom Cost: Contact for pricing Why we picked it: The perfect bathroom has so many details it's best to enlist a pro. Downsview crafted this glamorous oasis with matte finish quarter-cut Venge reconstructed veneer wall paneling and bathtub skirt, Absolute Blanc Quartz counter, gloss white porcelain floors, white high-gloss vanities and an Onxy fireplace enclosure. Where to get it: Downsview Kitchens; 1855 Griffin Rd., Dania Beach; 954.927.1100; Downsview Kitchens.com.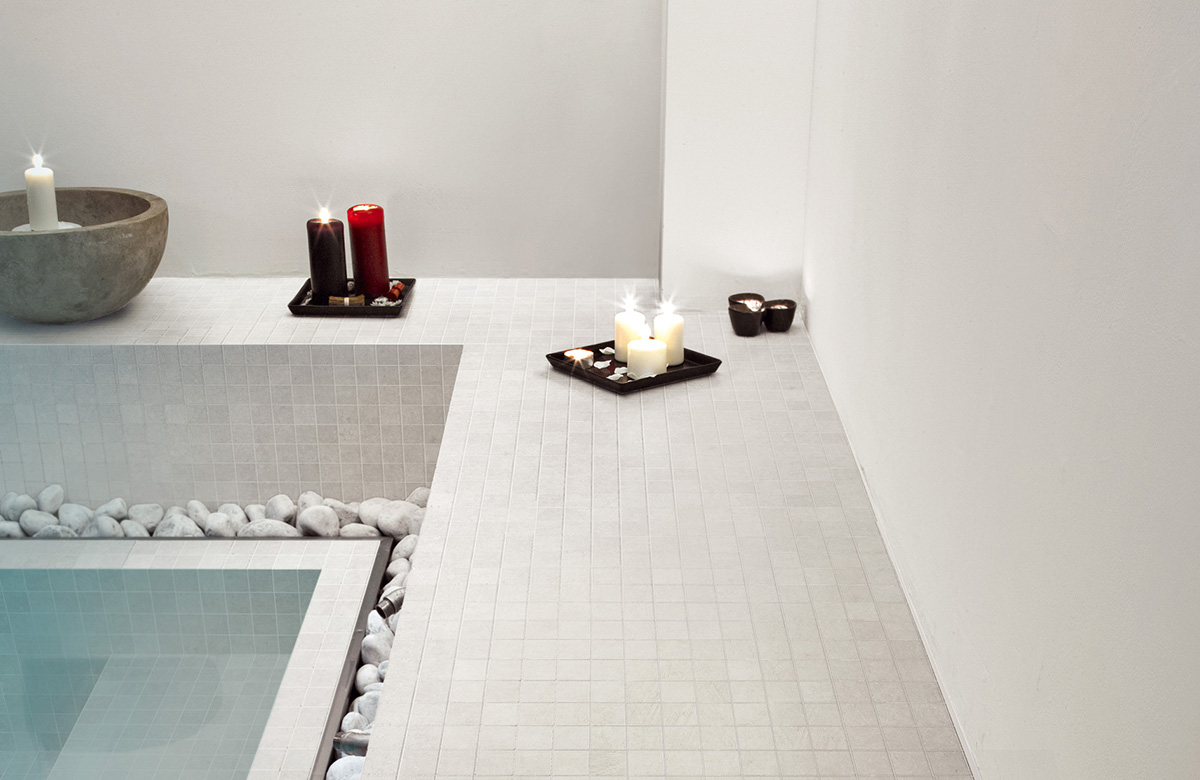 4. FloorTech 1.0 Mosaic Tiles Cost: $6.99 to $14.99 sq. ft. Why we picked it: According to the makers, these mosaic tiles "express a decisive and personal choice to engender intuitive color and surface designs of recycled ceramic tile to create new forms of living." Available in soft/natural or structure/non-slip in 2" x 2" or combo sheets. Where to get it: Iberia Tiles; 2975 NW 77th Ave., Miami; 305.591.3880; IberiaTiles.com.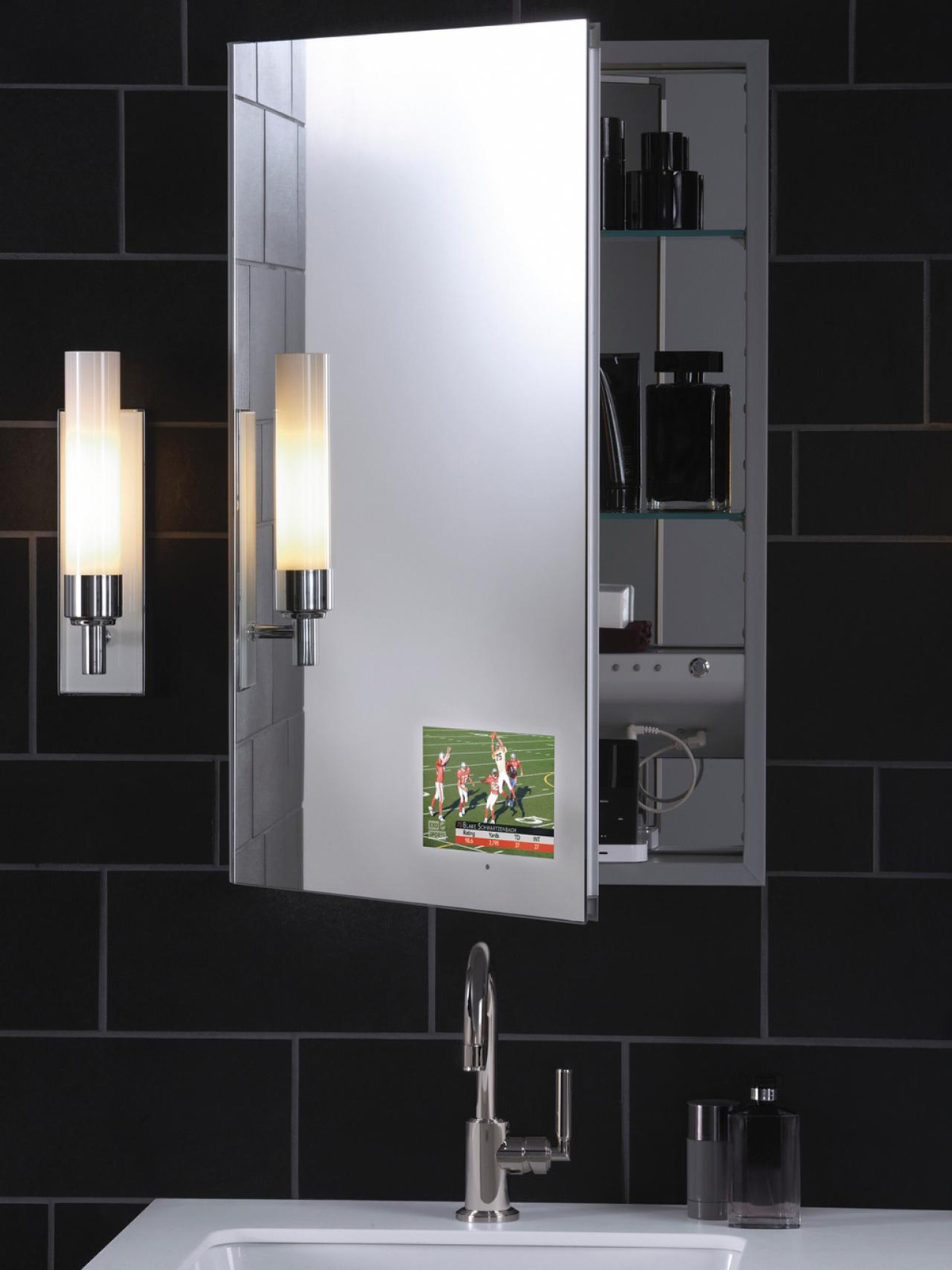 5. Robern M Series TViD Medicine Cabinet Cost: Varies Why we picked it: Who wouldn't want to get up in the morning if they could put on their makeup or shave while watching TV? Robern accommodates with their TViD Medicine Cabinet Line which places an 8-inch widescreen LCD TV in what otherwise looks like a regular mirror door. Available in a selection of styles and sizes. Where to get it: Robern.com.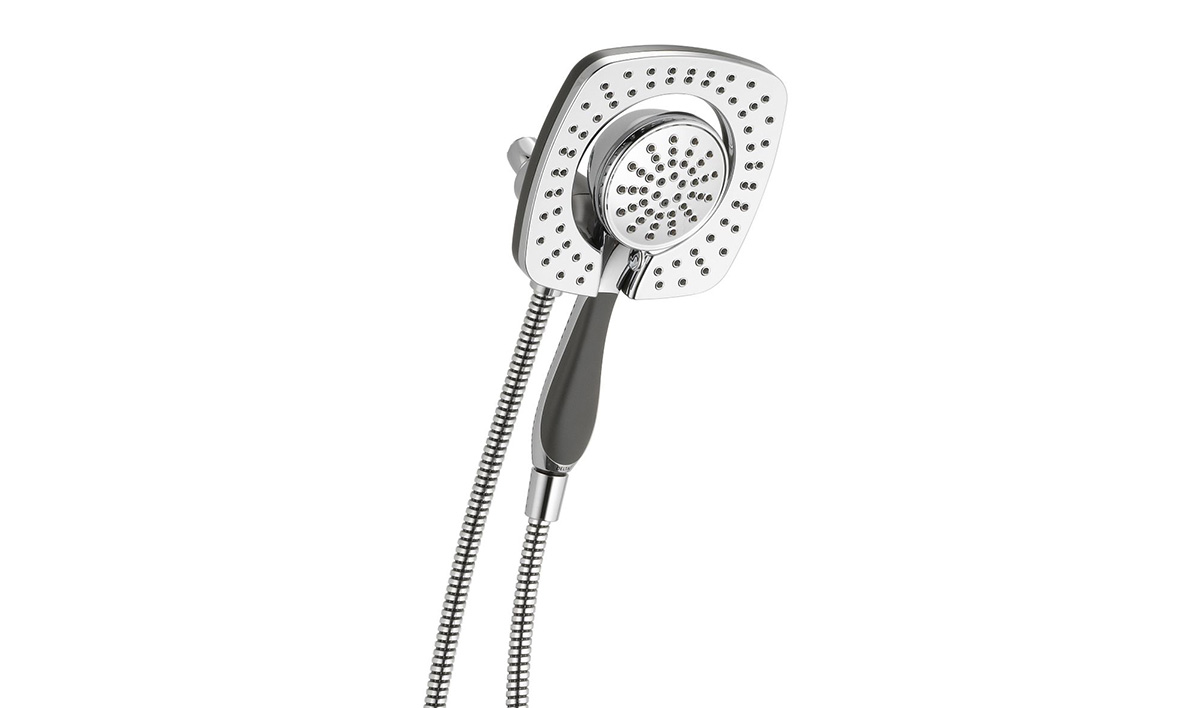 6. Delta In2ition 2-in-1 Shower Cost: $159.74 Why we picked it: This product makes morning bathing a pleasure with its selection of full-body spray, full spray with massage, fast spray, slow spray, pause and a versatile 60"-82" stretchable metal hose. It also features Touch-Clean Technology so calcium and lime deposits can be easily wiped away. Where to get it: Ferguson Bath, Kitchen & Lighting Gallery; 4119 Ponce De Leon Blvd., Coral Gables; 305.507.6221; Shop.Ferguson.com.