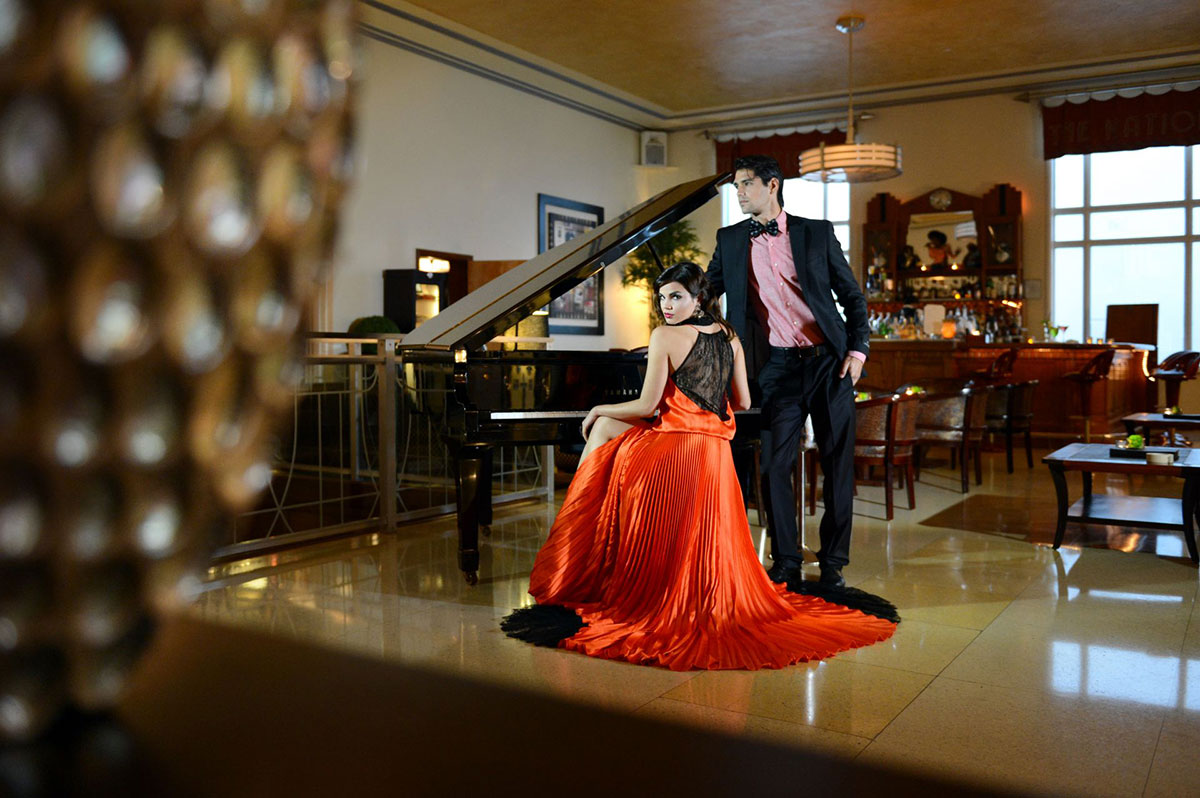 TREASURE TROVE
The National Hotel, one of Miami Beach's Art Deco staples, welcomes new Executive Chef Matthew McDonald to Tamara's Bistro. The restaurant features two-story windows that let in a stream of sunbeams reflecting the colorful mosaic ceiling during the day, with views of the infinity pool and the option of al fresco dining. The luxurious space transforms into a nightly supper club where you can catch a live cabaret performance by some of Miami's most talented singers and piano players, every single night from 8 p.m.-1 a.m., and 11 a.m.-3 p.m. for Sunday brunch. Go ahead, take in a performance while enjoying some of the best Mediterranean cuisine our city has to offer; NationalHotel.com.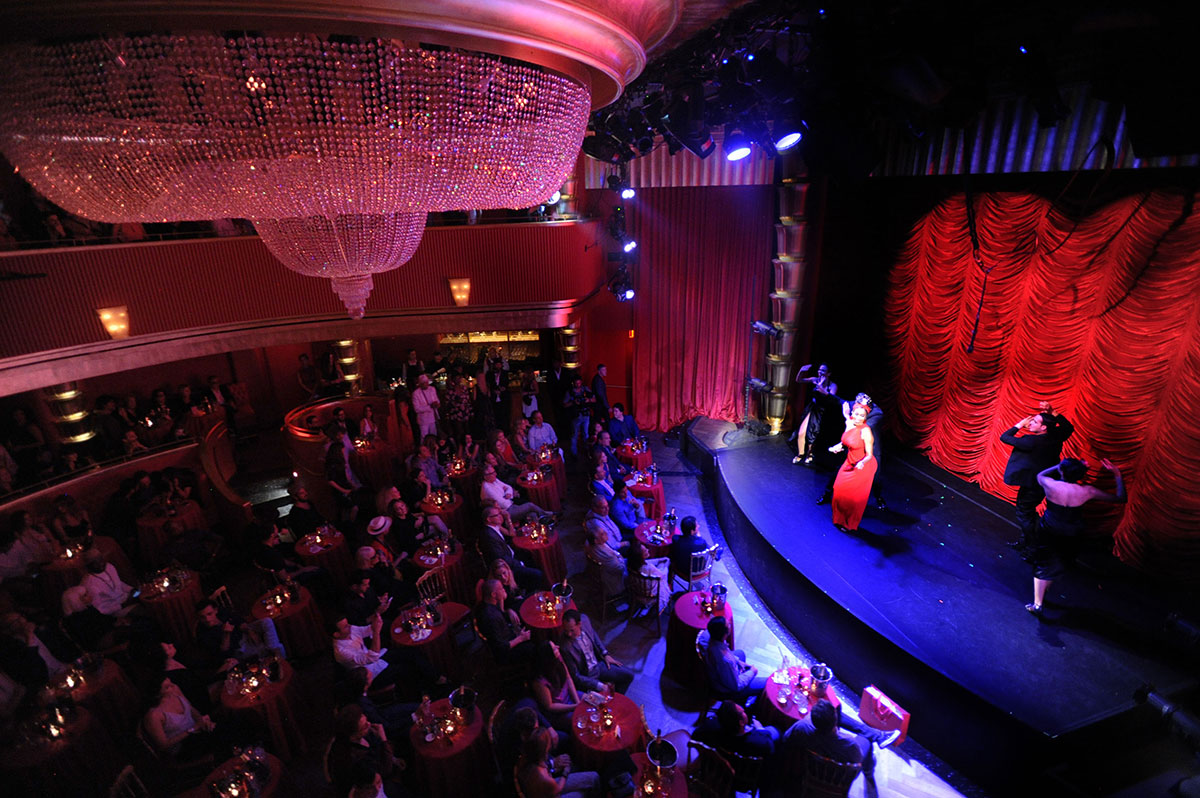 NOCTURNAL FLARE
Set in the 3,000-sq.-ft. Faena Theater — and decorated in plush bordello red velvet, gold trimming and a gorgeous statement chandelier — is the C'est Rouge! revue. A sensual and seductive show of singular vignettes set to Latin American and jazz rhythms by a septet band. The show fuses entertainment, humor and burlesque-style performances. It's playful and sexy, engaging the audience like nothing else. Enhanced by a collection of stunning costumes and the latest technology in video and light design, it's a feast for the eyes — and the senses. Make sure to order a few sips and bites from the show menu and ask your server for recommendations. Doors open at 9 p.m. and the show starts at 9:30 p.m.; Faena.com.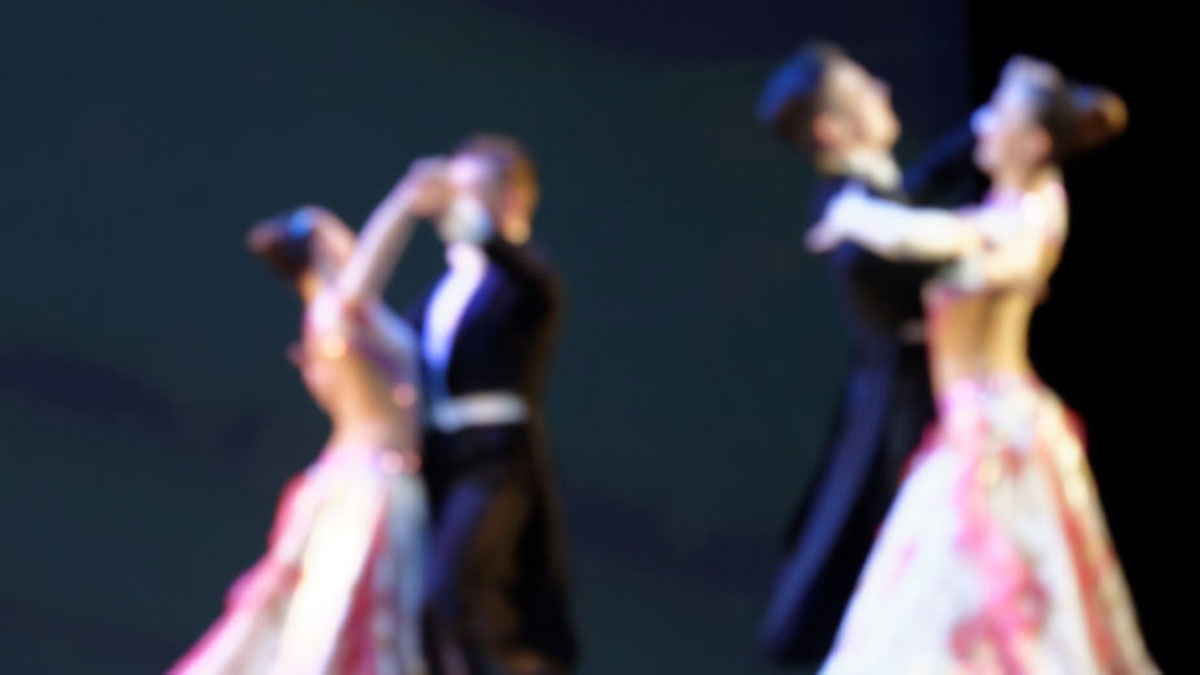 CULTURAL APPETITE
In business for over a decade and with locations in both New York City and Hallandale, Tatiana Night Club & Restaurant is the Bolshoi Ballet meets dining with the last Tsar of Russia, wrapped in a Fabergé egg. Tatiana's is a high-end Russian themed club that serves up fine dining and theatrical performances that are postcard (or social media post) worthy. From ballet to singing, acrobatics and DJs from around the world, the stunning 10,500-sq.-ft. space is decorated in scarlet red drapery, gold-leaf embellishments, Murano glass light fixtures and grand cathedral balconies. This is a place to get dressed to the nines as you step back in time; FLTatianaRestaurant.com.