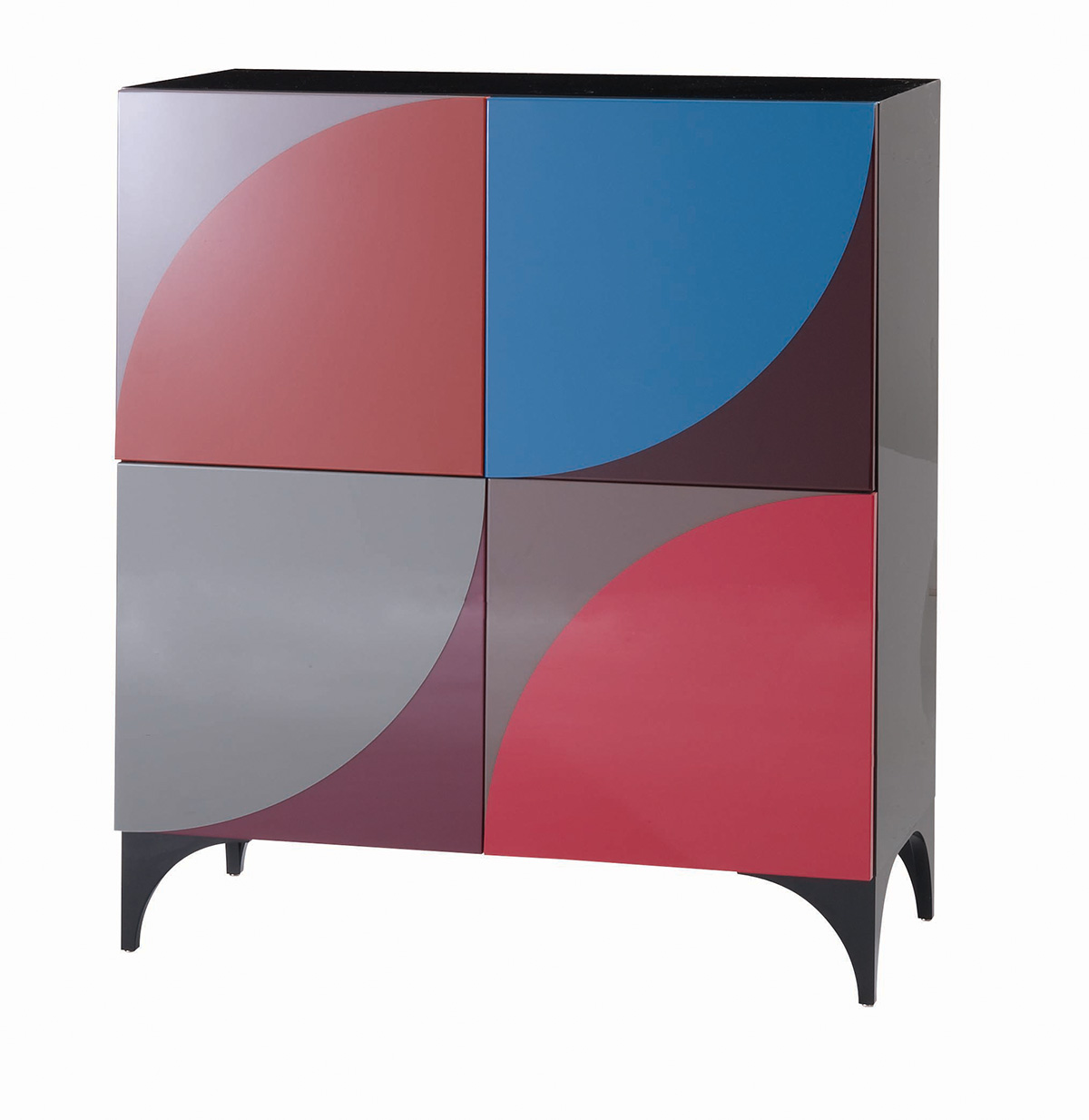 1. Victor Dresser Cost: $7,225 Why we picked it: Luigi Gorgoni's Victor Dresser is a serious statement piece. The door fronts of this slatted wood structure, crafted of 2-color Daquacryl, are available in 34 colors to refresh existing décor or as part of a total redesign. Either way, it's a vibrant focal point. Where to get it: Roche Bobois; 450 Biltmore Way, Coral Gables; 305.444.1168; Roche-Bobois.com.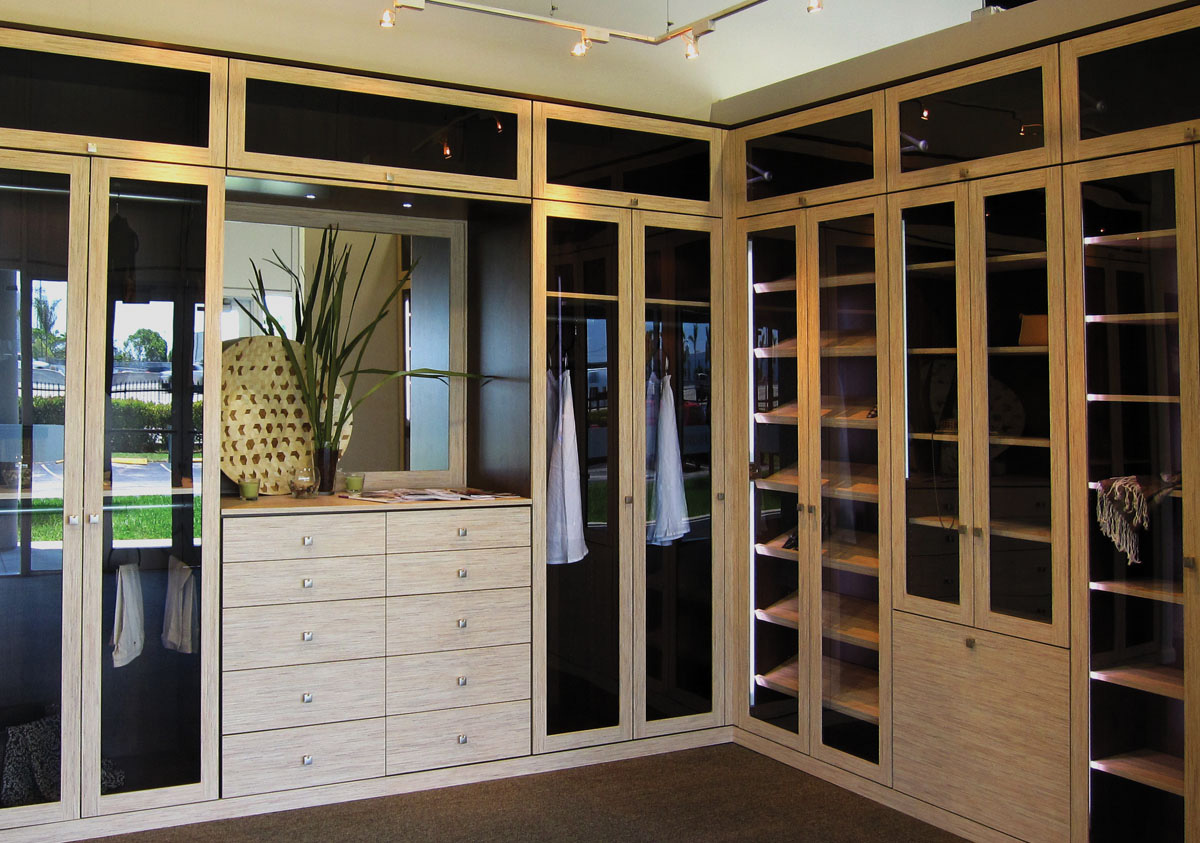 2. Bamboo & Walnut Walk-in Closet Cost: Contact for pricing Why we picked it: Ultra sophisticated and highly organized, this is a custom wardrobe that not only complements the décor and design of the room with its built-in feel, but also adds some lux to any space with high-end finishes, accents and accessories…the possibilities are truly endless. Where to get it: California Closets, 900 Park Centre Blvd., Ste. 476; 305.623.8282; CaliforniaClosets.com/Miami.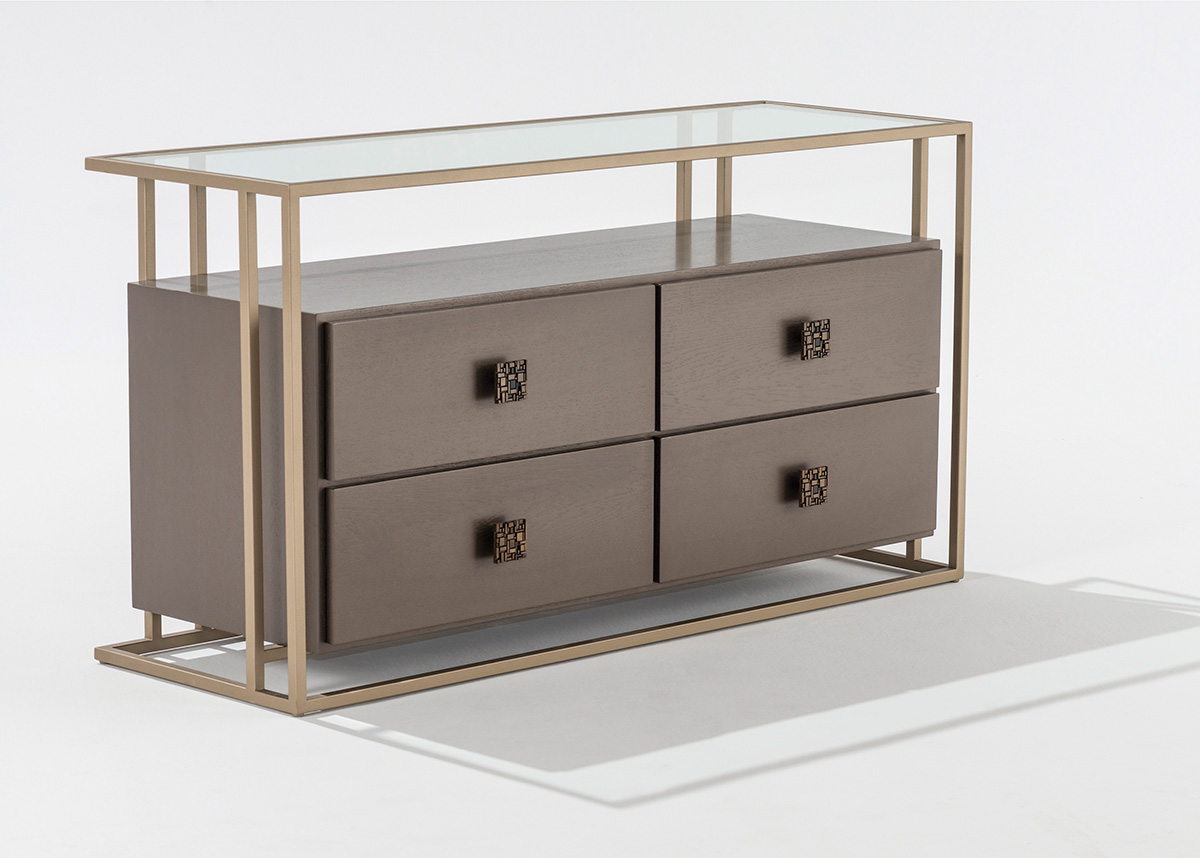 3. Bolero Dresser Cost: $5,800 Why we picked it: The fresh, eye-catching styling of the Bolero Dresser has just the right hint of femininity with its glass top, metallic details and urbane yet airy ambience. It's available in 7 finishes to suit a variety of lifestyles and tastes and features the signature Adriana Hoyos AH pulls. Where to get it: Adriana Hoyos, 4120 NE 2nd Ave., Design District; 305.572.9052; AdrianaHoyos.com.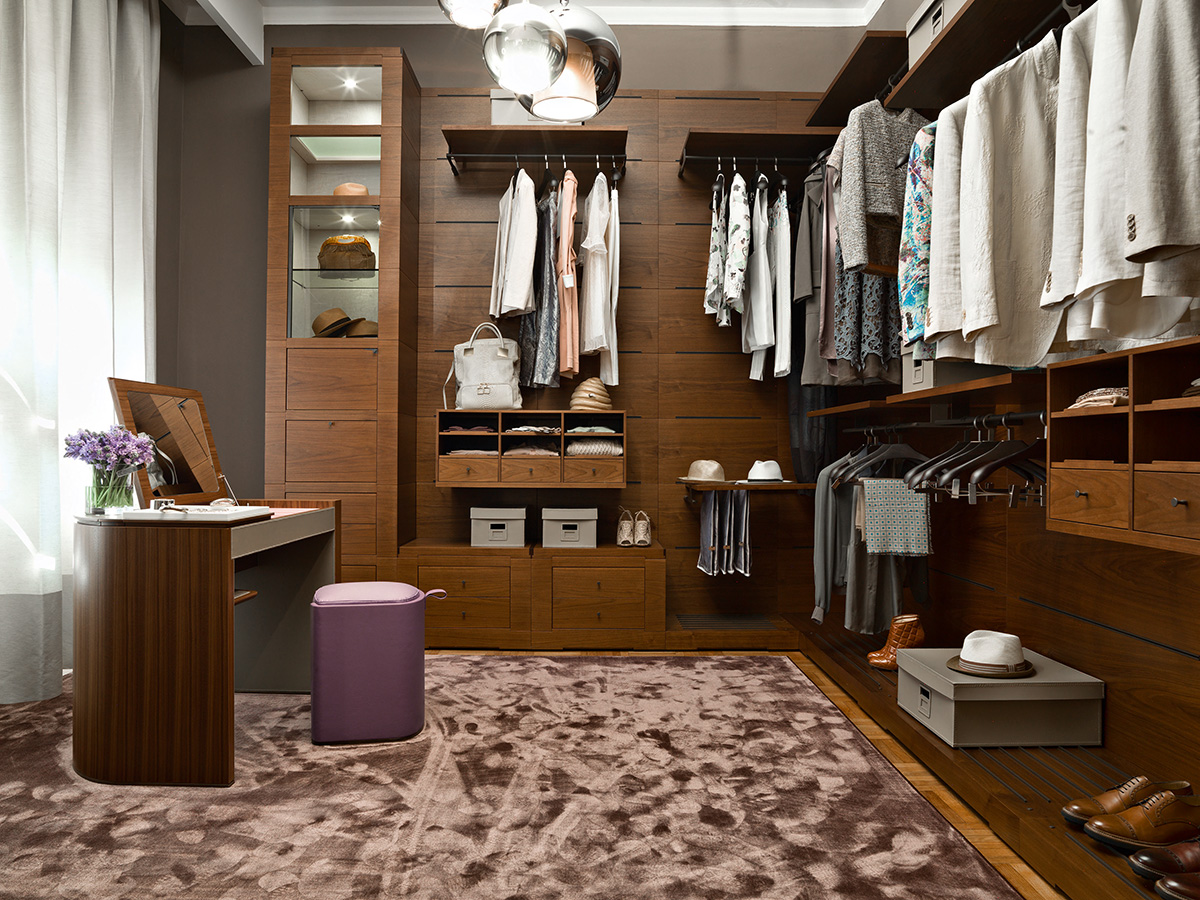 4. Oli Closet System from Giorgetti Cost: Contact for pricing Why we picked it: The infinite possibilities of this clever sectional furniture starts with maple or Canaletto wood, then includes choices from open, wood or crystal glass doors to a flap door and 2 or 4 drawers with an optional electronic locking system. Add in Master Remote Control LED lighting and many more customizations. Where to get it: Internum & Design; 3841 NE 2nd Ave., Ste. 101, Design District; 305.576.1135; Internum.com.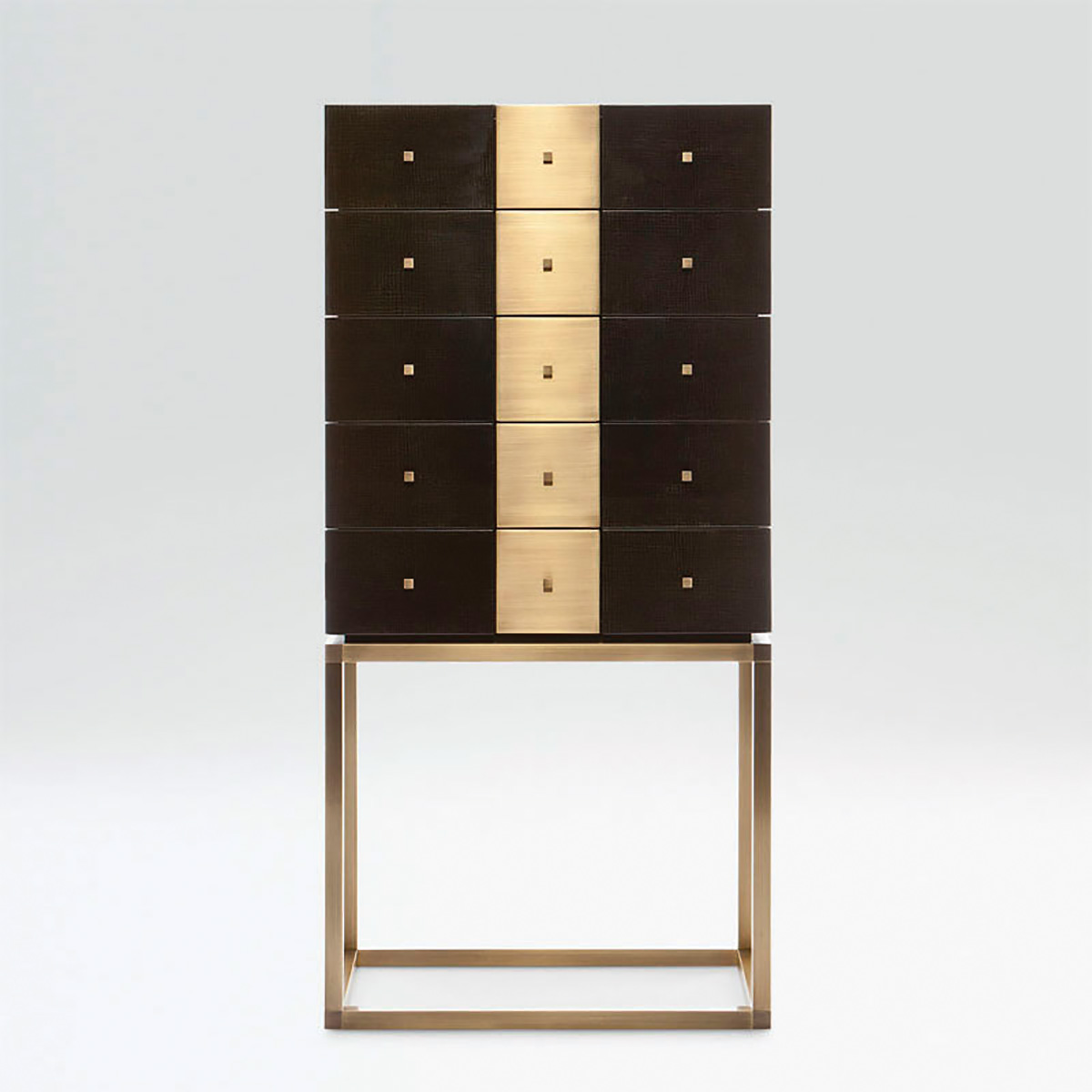 5. Excelsior Cost: Contact for pricing Why we picked it: Fine materials make this piece much more than the average designer dresser. The main box is built of shiny black drafted stucco, with mock drawers made of bronzed brass. The metal base is also bronzed brass. Add in the Armani styling and the result is a trendsetter. Where to get it: Armani Casa Miami; 10 NE 39th St., Miami; 305.573.4331; ArmaniCasaMiami.com.
6. Joker Night Stand Cost: $3,520 Why we picked it: Artefacto's new Warm Metals line combines fresh tones and textures with Hollywood glamour and metallic finishes. The Joker Night Stand is created of wood with a bronze-finished mirror that was inspired, along with the rest of the collection, by Owner Paulo Bacchi's recent visit to Milan's Salone Del Mobile. Where to get it: Artefacto; 4440 Ponce De Leon Blvd., Ste. 1600, Coral Gables; 305.774.0004; Artefacto.com.