Some children voice their desires to be a firefighter or a doctor when they grow up, maybe even a superhero. Samantha Capparelli knew from a very young age that she wanted to save species.
Discover valuable insights from a collection of doctors defining the aesthetics and health appeal of South Florida one revolutionary procedure at a time.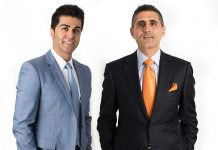 Drs. Rasti and Aghigh are determined to take the quality of modern medical care up a few notches by offering a membership-based practice that includes services well beyond industry standards.