While attending Ponce De Leon Middle School, Melissa Saldaña got involved in volunteer projects such as serving as Treasurer of the Youth For Environmental Studies Club. Little did she know that spending her lunches helping to reconcile accounts was great training for her future career in nonprofit financial management.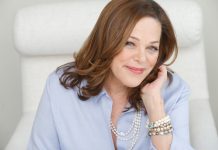 When you're considering maximizing your home's look before a sale, why mess around? Below we ask premier luxury home staging and interior design expert Meridith Baer of Meridith Baer Home what makes the difference between a hot commodity and a costly flop.
Featuring never-before-seen images of our own state's particular past, the newest exhibition at HistoryMiami Museum provides an expertly curated portrait of 1980's Florida through the lens of a tantalizingly talented Miami native.